Content
---
---
Choosing the perfect facial cleanser
You can neglect any stage of home care, but not cleansing. It is only important to decide on the right product, which will suit you depending on your skin type. How to choose the perfect product for daily cleansing of the skin.
Cleansing and care for oily skin
The distinctive features of oily skin type are wide pores, oily sheen, black spots, acne and inflammation. All these problems are usually associated with increased work of the sebaceous glands..
To care for oily skin, you should choose products with a light texture. For daily washing, it is recommended to use foams or gels. In addition to a cleanser, cosmetologists also recommend choosing the right tonic. Matting and absorbing effects are welcome, but this does not mean that the composition of the product should contain alcohol – alcohol solutions will help to cope with the oily sheen for a short time, but in the future they can seriously injure the upper layer of the skin, overdrying it. Additional care products should also be used. peelings and masks. Cream choose with a light texture.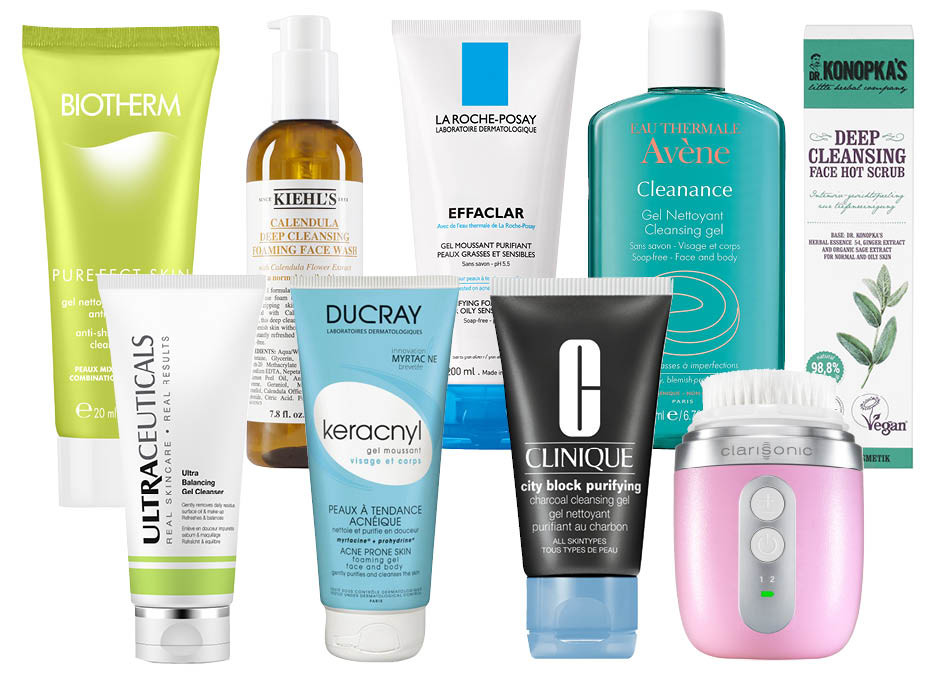 Cleansing and care for combination skin
Combination skin is a greasy shine, black spots and frequent inflammation in the T-zone. Combined skin care should combine several important steps. Firstly, regular cleansing with foams and alcohol-free gels. If you notice that the skin on particularly sensitive areas has turned red or has begun to peel off, temporarily give preference to micellar water. Wipe your face with a tonic based on herbal ingredients, paying attention to the problem T-zone. Twice a week, it is recommended to use cleansing masks. Powder peels will be very effective, which delicately remove impurities and clean the pores on the chin and nose wings..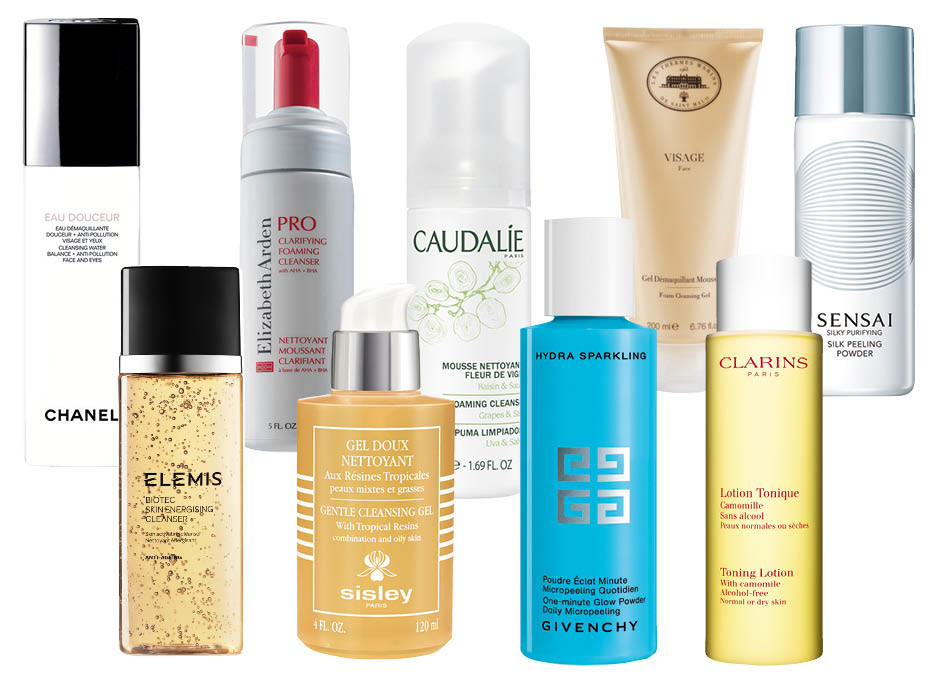 Cleansing and care for dry skin
Peeling, rosacea, redness and blemishes are just a few of the problems that dry skin type owners face. Due to the fact that the sebaceous glands do not secrete enough sebum, a violation of the protective functions occurs, as a result of which the skin begins to suffer from dehydration. As a result, the formation of premature wrinkles and loss of overall tissue tone. When dry skin type is not recommended to wash with hard running water, it is better to give preference to cleansing milk. To remove cosmetic residues, you can use tonic products based on herbal ingredients or hypoallergenic micellar water. The use of scrubs and peelings is not recommended, the choice of masks also needs to be approached with special attention, choosing products marked "for nutrition and moisturizing." The main components in the composition of products for home care for dry skin should be hyaluronic acid, vitamins A and E, amino acids. Of salon procedures, injection or laser biorevitalizations are ideal – to saturate cells with hyaluronic acid.