The skin of a pregnant woman, especially in the third trimester, needs special care. The abdomen and chest grow, weight is gained at a tremendous speed and there is a high probability of tearing on the dermis (striae).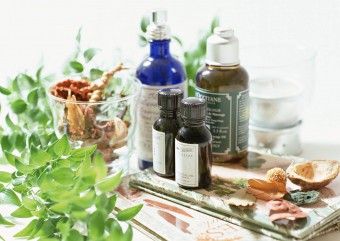 Since a woman needs to monitor the proper development of her fetus and not harm the unborn baby, you should use only natural oil from stretch marks.
Oils are 100% natural based and can moisturize the skin and make it firmer..
It is important that your product contains the necessary amount of vitamins of groups A, E, B and F, as well as a sufficient amount of minerals and trace elements.
These components nourish the skin, accelerate the production of collagen and elastin, which have beneficial effects on body cells and prevent the appearance of stretching the skin.
It will be very useful to add to your daily skin moisturizer essential oils from stretch marks, which contain almost the entire complex of necessary vitamins and elements, and give the body a pleasant aroma.
Wheat germ oil
One of the best gifts of Mother Nature is considered to be wheat germ oil from stretch marks. Wheat germ is rich in vitamin E, which is necessary for skin elasticity. They also contain vitamins A, B and D, polyunsaturated acids, lycetin and other elements that beneficially affect the skin.
Regular use of the oil gives the following effect: skin cells are rejuvenated, becoming resilient and elastic. This product is perfect for dry skin, as it moisturizes it effectively..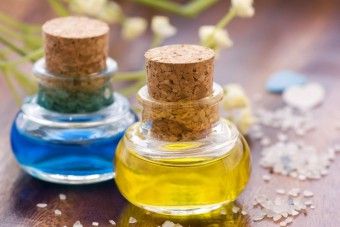 Applying wheat germ oil from stretch marks is very simple. Every day after a shower, it is applied to the abdomen, thighs and chest. This will help prevent striae from appearing on the body and smooth out existing scars..
In addition, it is very useful for nursing mothers. If your nipples are cracked, you can lubricate them with a cotton swab moistened with wheat germ oil. To increase the effectiveness of procedures and make the body more fragrant, essential oils from stretch marks will help if you add only 10-15 drops to your remedy.
Cacao butter
An excellent natural remedy is cocoa butter for stretch marks. It contains active ingredients that restore the hydrolipidic balance, saturate and support turgor, regenerate cells, soften and tone the skin. This tool also has an anti-cellulite effect, it is used for anti-cellulite massages as one of the components.
To prepare a massage product you will need these oils:
cocoa – 2 tbsp. spoons;
coconut – 2 tbsp. spoons;
olive – 2 tbsp. spoons;
orange – 2 tbsp. spoons.
Before the procedure, it is necessary to wash and steam the problem areas where the massage will be held. The prepared mass is applied to the abdomen and thighs in a circular motion, after 15-20 minutes. skin becomes pink, blood circulation intensifies, all subcutaneous processes are activated, which leads to the elimination of skin defects.
Coconut oil
Coconut oil from stretch marks strengthens the tissues of the epidermis, helps to produce elastin fibers, increasing the elasticity of the body. It is obtained from coconut pulp by cold pressing, which retains all the beneficial substances. It has no contraindications and does not cause allergies, which makes it accessible to absolutely everyone.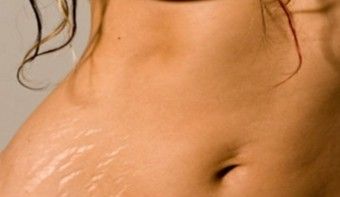 This tool can be used not only for massage in combination with other components, but also used as a medical scrub: in the oil from stretch marks, you need to add ground non-roasted coffee to get the consistency of sour cream.
After taking a shower, apply a scrub to the body, paying particular attention to the places where striae appeared. Then you need to wash off the product and moisturize the skin with any cosmetic cream.
Linseed oil
Our ancestors knew how useful linseed oil for stretch marks was. It was actively used in medicine and cosmetology. It contains B vitamins, zinc, magnesium, potassium, lecithin and the very important acids Omega-3 and Omega-6.
Even in ancient times, women rubbed it into their skin, because it perfectly nourishes, moisturizes and gives radiance to the body. Flaxseed oil from stretch marks has a magical effect on a woman's breast, regular massage of the breast, can make it more elastic and prevent stretch marks.
During feeding, the nipples are rubbed with this product, which effectively moisturizes and protects them from the appearance of small cracks. When conducting anti-cellulite massage, it is useful to add flaxseed oil to stretch marks, this will increase the effect of the procedure and accelerate the healing of striae.
Castor oil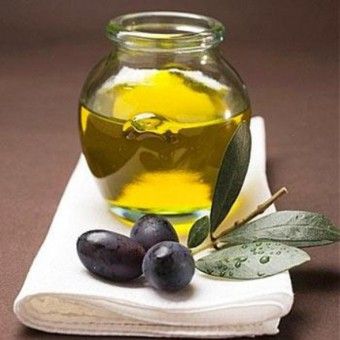 A product such as castor oil from stretch marks is obtained by cold pressing of castor oil seeds. It can be bought at every pharmacy and it costs a penny. Surprisingly, this seemingly affordable tool is part of almost all luxury medical and cosmetic preparations.
The healing qualities of castor oil lie in its composition, which is enriched with such a useful substance as ricinoleic acid.
Today this substance is the strongest emollient. Castor has a wonderful effect on dry, aging skin. This healing agent is able to restore even cracked and coarse heels..
Just imagine what effect it can have on the terrible dark striae that appear on your body.
Using castor oil for stretch marks is very simple: the vial with castor oil is heated under a stream of warm water, massage the product into the skin where the scars appear. After that, it will be useful to cover the treated area of ​​the body with plastic wrap and warm for 15-20 minutes. This process will help to activate metabolic processes and enhance the action of castor oil. After the procedure, the product can not be washed off.
Any of the above oils from stretch marks is absolutely safe and has no contraindications, as these are 100% natural products. Both pregnant women and adolescents who are entering the phase of active development can use these funds..
It's better to prevent any disease than to treat it for a long time. That is why the prevention of the appearance of striae is very important for every woman. Be beautiful and healthy!