Recently, a lot of different cosmetics with hyaluronic acid have appeared. Everyone writes about their effectiveness. But what are they good for? Let's figure it out.
Content:
Features of masks with hyaluronic acid
Benefits of Hyaluronic Acid Cosmetics
Reviews on the effectiveness of masks
Features of masks with hyaluronic acid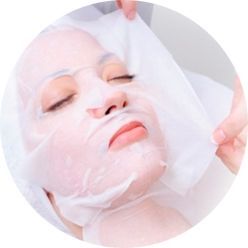 Everyone knows that one of the causes of rapid aging of the skin is moisture loss. We remember what happens to our skin when we apply a good moisturizer to it. She is transformed before her eyes. Small wrinkles are smoothed, complexion improves and the skin looks fresher and younger. But the problem is that the skin dries quickly, because with age, the processes of water metabolism in the skin are disrupted. In other words, the skin is dehydrated. And the main task in the fight against skin aging is to replenish water reserves in the epidermis and restore the barrier functions of the skin, thereby limiting the excessive evaporation of moisture through the dermal stratum.
The hyaluronic acid that is found in modern cosmetics is responsible for maintaining the water reserves in our skin. In fact, it is a natural component of the skin that effectively retains water. In addition to this function, the "hyaluron" also has others, for example, epidermal cell renewal. But, unfortunately, with age, the amount of hyaluronic acid is produced less and less. However, the beauty industry is developing rapidly. Now many hyaluronic acid is added to many daily care creams or masks for aging prevention. They allow us to saturate our skin with moisture and thus help slow down the aging process of the skin..
There are various remedies in hyaluronic acid. On sale now there are a lot of them.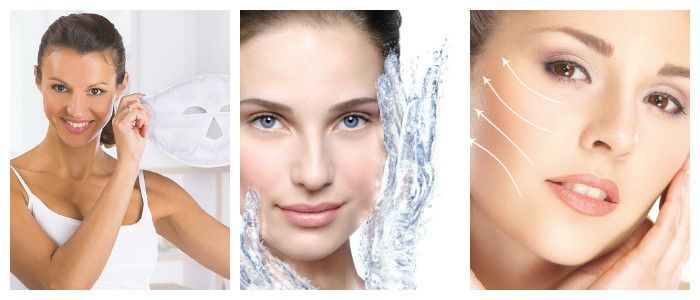 A high-quality mask or cream containing hyaluronic acid in its composition contributes to a multiple increase in the natural resistance of the skin to aggressive environmental influences. They intensively moisturize the skin and soften it, due to this, wrinkles are smoothed out, and the complexion is noticeably smoothed and becomes fresher. The skin's elasticity will be restored, and if you are not lazy to do a light massage, then the oval of the face will tighten. Due to its effectiveness, cosmetics with hyaluronic acid are becoming more and more popular and loved by thousands of women who always want to look young and attractive..
One of the most effective cosmetic care products containing hyaluronic acid are gel masks. They instantly saturate the skin with nutrients and do not need to be washed off. You can read about such masks on the websites of online cosmetics stores. There you will find many interesting cosmetics that promote skin rejuvenation..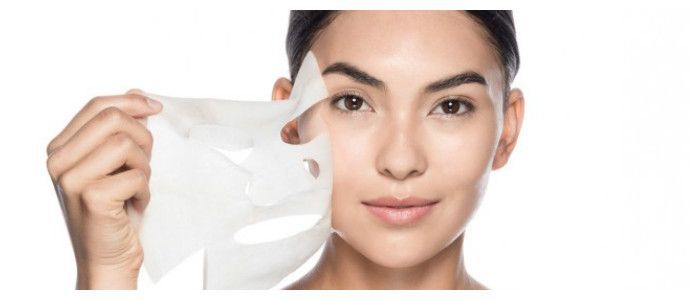 Reviews on the effectiveness of masks
On the Internet you can find many positive reviews about miraculous masks, as they are called with hyaluronic acid. There are even recipes for home masks. But you can try to make a home mask and use the mask purchased in the store, then compare and draw conclusions yourself.
In a series of positive reviews about hyaluronic masks, there are several negative ones. For example, many girls complain that the Dizao Natural mask does not give a visible effect, is inconvenient to use (very large size), and after it an adhesive layer remains on the skin. About DNC ​​Gemene lotions they write that in fact they are useless. Also, many girls do not recommend buying cosmetics on Aliexpress. It is generally not effective.
The conclusion suggests itself. Use high-quality cosmetics and you will not be disappointed.