Makeup smoky eyes allows you to create an unusually attractive look, emphasizing the beauty of the eyes and hiding small flaws. Many people think that smoky eyes should be done in black and gray. This approach has long been out of date, since you can make smoky eyes in any color. Its capabilities allow you to take into account eye color, skin type, and a specific situation..
Eye makeup technique – smoky eyes
The smoky eyes makeup technique is based on shaded shades that have smooth transitions in shades. As a result, a light haze envelops the eye, giving the look a mystery and attractiveness. Using this makeup technique, the main focus should be on the eyes..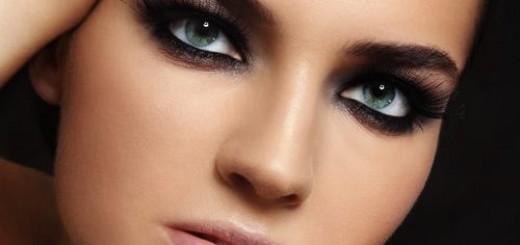 Today smoky eyes are acceptable as evening and daytime makeup, although much is determined by the selection of shades of shadows. Evening makeup is performed more saturated and dark, and daytime makeup in milder shades..
How to make smoky eyes yourself
Before performing makeup, you should even out skin color with a corrector and eliminate its imperfections. Apply base on the eyelids, both on the upper and lower eyelids.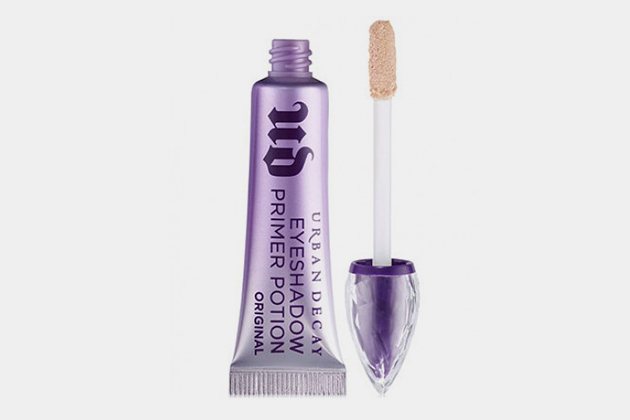 Eyeliner. Makeup begins with her. Eyeliner is done with a cosmetic pencil. It must be remembered that this technique does not allow the use of liquid eyeliner. After all, its main difference is the receipt of a strict, clear contour. And smoky eyes makeup contraindicated pronounced lines.
In the outer corners, the contour line rises slightly to the temples and becomes much thicker than in the inner corners.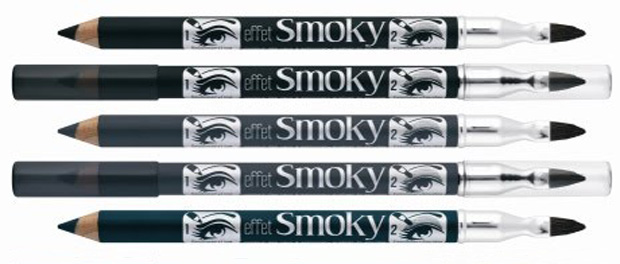 The contour is carefully shaded. A thinner line is drawn along the contour of the lower eyelid, which is also shaded..
It is better to choose shades of close shades that create a smooth transition effect after application. Well, if the color scheme of the shadows is combined with a pencil.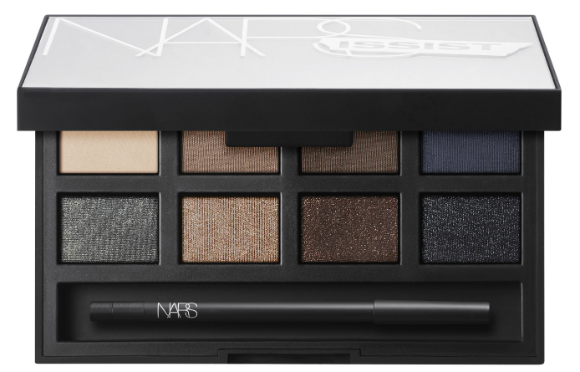 Shadows of the darkest shade are applied to the upper eyelid in a thick layer from the outer corner to the inner one. The most intense shade should be at the outer corner, and the inner corner of the eye should be slightly lighter and softer.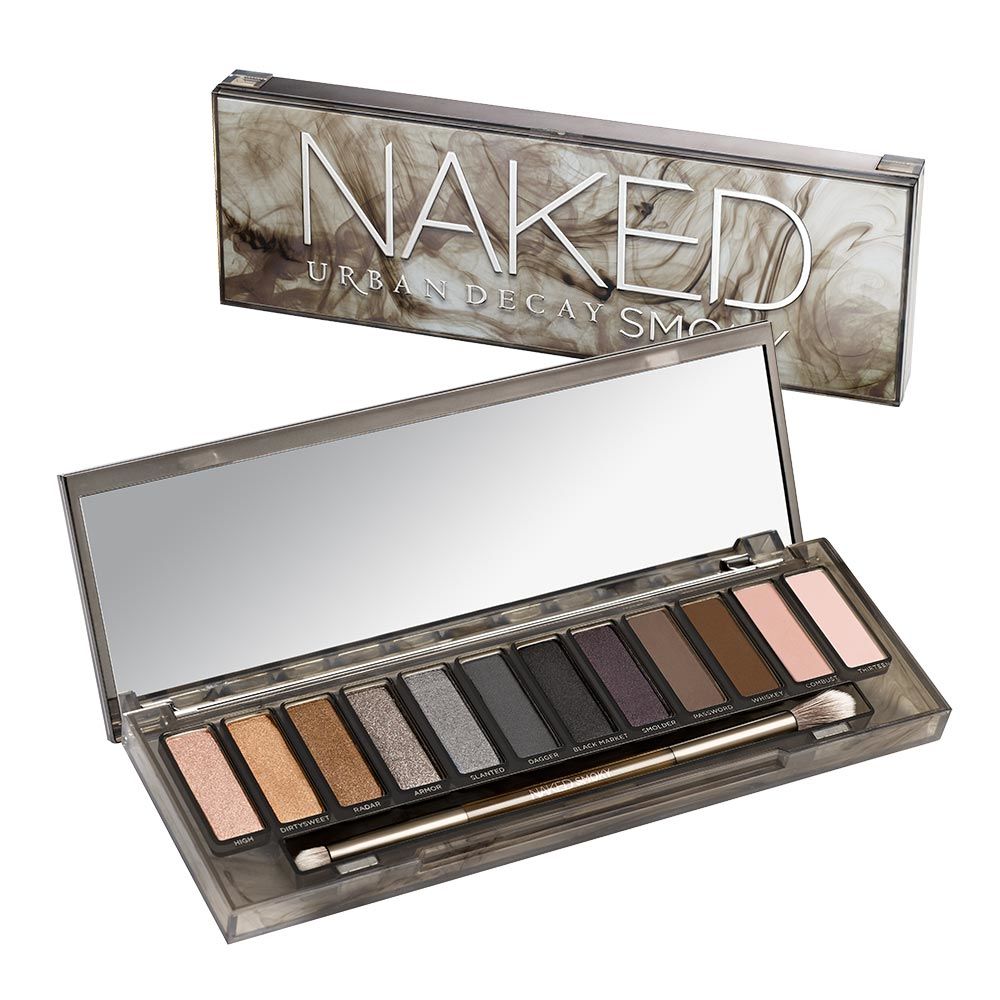 Apply shadows on the lower eyelid from the outer corners of the eyes. Moving towards the inner corners, you need to reduce the color intensity.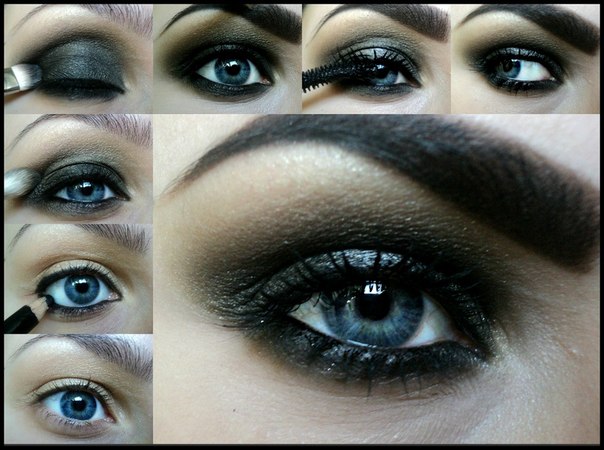 Shade everything well, while stretching the color from the outer corner of the eye to the temples.
Lighter shadows – matte shadows, highlight the fold of the upper eyelid, so that there are no clear boundaries and a sharp transition between shades, the shade should be 3-4 tones lighter than your main color.
Remember – no clear boundaries!
Apply light shadows under the eyebrow and slightly brighten the inner corner of the eye.
All transitions and borders must be shaded again..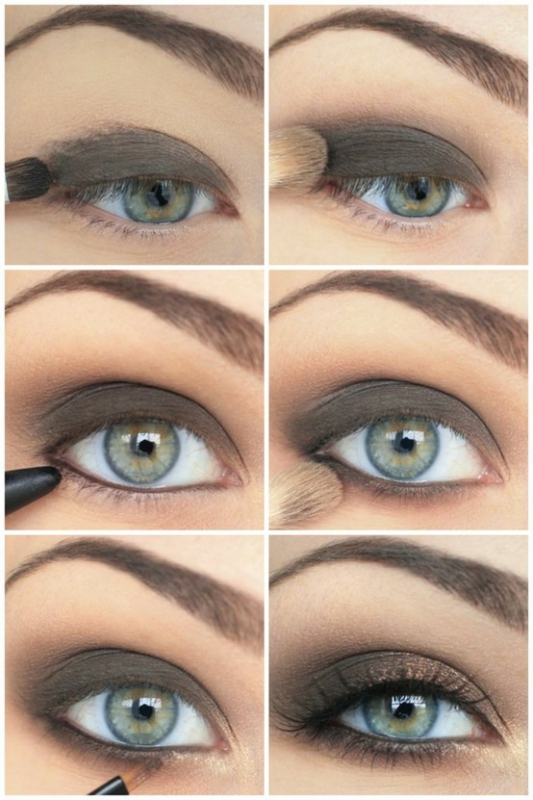 Mascara should be applied thickly on the upper and lower eyelashes. Especially intense – in the outer corners of the eyes.