Over many years of work in the beauty industry, and at fashion shows, makeup artists have accumulated a lot of experience and knowledge with which they are now sharing with you.
Famous makeup artists share their secrets
1. "Eyeshadows that shine a little look fresher in the eyes than matte ones. As a rule, I first apply matte shadows, and on top I duplicate satin shades of the same shade ", – Benjamin Pakey – makeup artist.
2. "If you color the space between the eyelashes with a felt tip eyeliner, this will provide a volume effect and add expressiveness to the look. At the same time, no one will notice the eyeliner as clearly as if you applied it on the top edge "- Carolina Dali, makeup artist.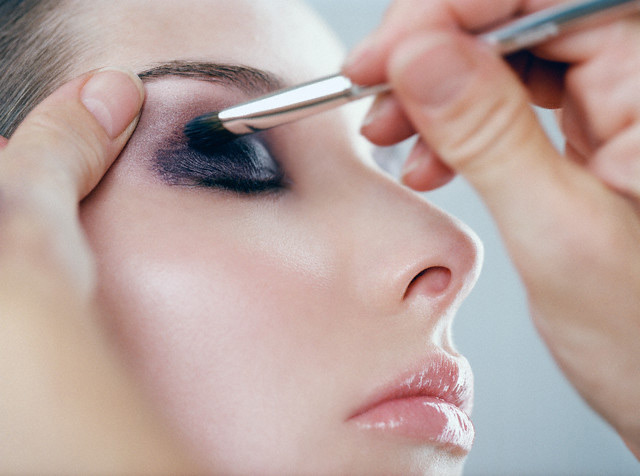 3. "It happens that I put up to five different mascaras in a row to achieve the desired effect. I start with dividing, then color with lengthening, add volumetric intensity … So you can get the result no worse than with false eyelashes ", – Charlotte Tilbury, star makeup artist.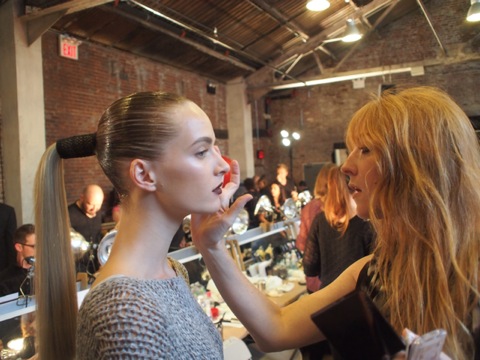 4. "To turn ordinary shadows into cream ones, just mix them with a soft lip balm," – Franzel Dali, Nars makeup artist.
5. "My favorite" anti-aging "make-up technique is to apply a highlighter to the inner corners of the eyes and blend through the lower eyelid. The face instantly looks fresher ", – Deanna Melluso, star makeup artist.
6. "To extend the life of the mascara, add a few drops of lens fluid to it," – Kerry Cole, Becca Cosmetics Style Director.
FACE
1. "My daily care depends on the condition of my skin at a particular moment. For example, if I wake up a little swollen, I will start with eye patches that I keep in the refrigerator. "- Lisa Eldridge, Creative Director of Makeup Lancome.
2. "I always apply foundation with driving movements. This improves circulation and gives a lifting effect. After that, the face shines, "- star makeup artist Charlotte Tilbury.
3. "I use color correctors quite a bit. For example, to neutralize the blue under the eyes, I use orange or peach. And you can fix the redness on your face with a grayish tint, "- Wendy Rove, Burberry makeup artist.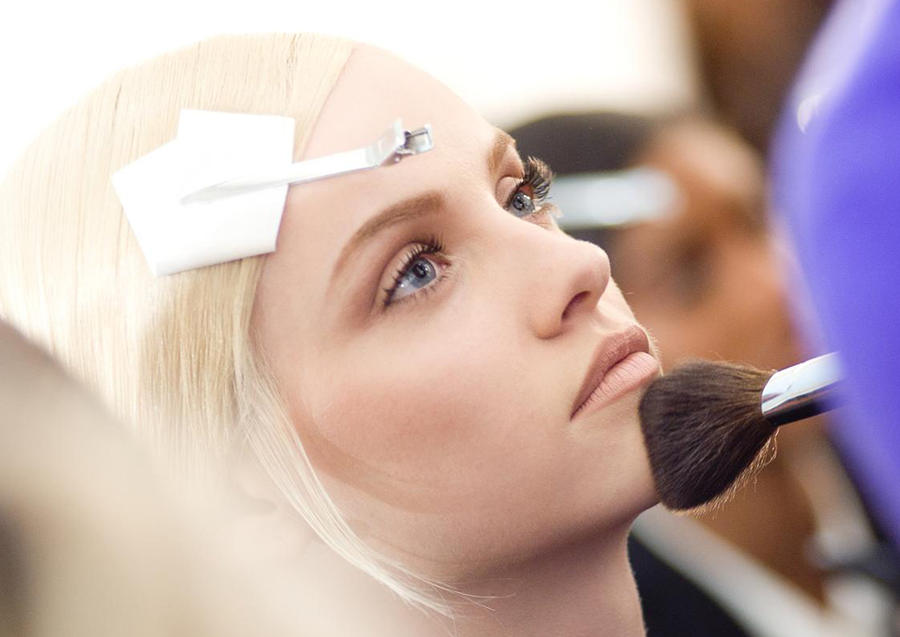 4. "The easiest way to make your foundation easier (for example, for summer) is to mix it with a day cream," – Caitlin Wooters, makeup artist.
5. "To make the foundation tighter, add a little loose powder to it," – Cecilia Munch, Creative Director, Inglot.
6. "My signature trick is that at the very end of the makeup, I always lightly touch the eyelids and temples with a brush with the remains of blush. After that, the look looks finished, "- Sasha Simler, trainer and makeup artist Shu Uemura.
7. "For a radiant skin effect, mix a tonal foundation with golden or pearl shades. A simple touch will add glow to your face. "- Nicolas Degenne, Givenchy Creative Make-up Director.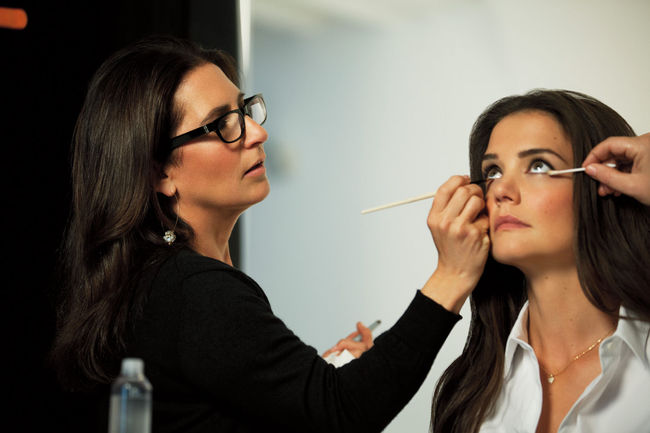 LIPS
1. "If you first paint your lips with concealer and then apply lipstick, its color will look brighter," – Petra Strand, Swedish makeup artist and author of Pixi.
2. "Test the shade of lipstick on the fingertips, not on the back of your hand. Your skin color is as close to your natural lip tone as possible. "- Kerry Cole, Becca Cosmetics Style Director.
3. "Red lips are an accessory in themselves. Therefore, if I paint my lips with red, I don't put on bright earrings or a necklace, "- Violet, star makeup artist.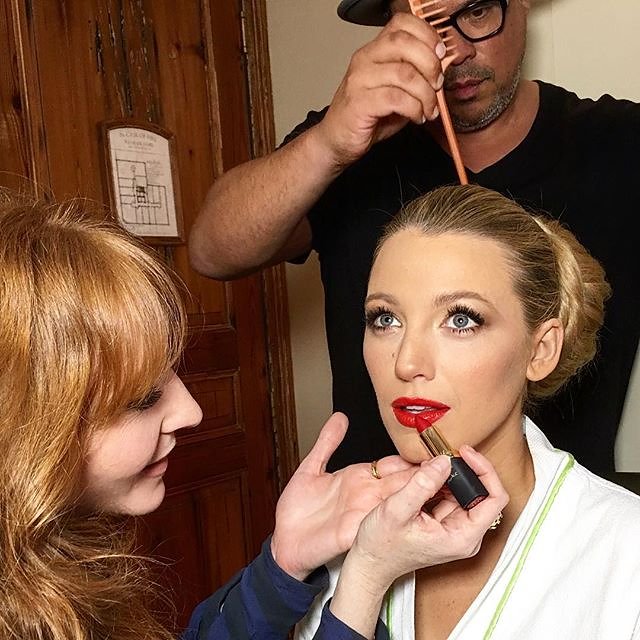 4. "I love this technique: apply a little red lipstick in the center of the lips, on top of the beige. This is a great way to restore a vibrant shade to your lips, because neutral beige and brown tones can make your face expressionless, "Susie Gerstein, makeup artist.
5. "When you start makeup, apply a nourishing balm to your lips. While you apply tonal products and paint over your eyes, it will be absorbed and the lipstick will be smoother on the smooth moistened lips, "- Fiona Styles, makeup artist.
6. "Apply concealer near the corners of the lips to visually lift them," – Nicky Metz, Art Director Jouer.
Cheeks
1. "When applying blush, do not smile. Because, as soon as you change the expression, your cheeks will go down – and with them the color. And he will not be where he needs to be, "- Wayne Goss, a famous British make-up artist, author of the channel on youtube.
2. "Try to apply your favorite cream blush under the foundation. So you get the natural effect of natural radiance from the inside. "- James Vincent, star makeup artist.
3. "For the effect of a young, fresh blush, take not one, but two shades of blush. Pink and any shades of red are perfect for cheeks. In this area, they look as natural as possible – it is there that blood naturally rushes. Peach, coral and other orange tones apply a little higher – on the upper part of the cheekbones. They will create volume. Add a drop of matte bronzer to the protruding points of the face – the back of the nose, cheekbones, forehead, chin. It's as if you were a little tan, "- James Vincent, star makeup artist.

4. If you need blush to last all day without fading, apply gel first and duplicate powder ones on top ", – Petra Strand, Swedish makeup artist and author of Pixi.
Eyebrows
1. "Before going to bed, try applying a moisturizing balm to your eyebrows. In two weeks you will see the result – the hairs will become denser and longer ", – Terry de Ginzbur, founder of By Terry.
2. "Perfectly traced, almost retouched eyebrows in combination with bright lips look heavy. And almost untouched, just combed up hairs – is another matter. The last look is youthful and refreshing, "- Kate Lee, makeup artist.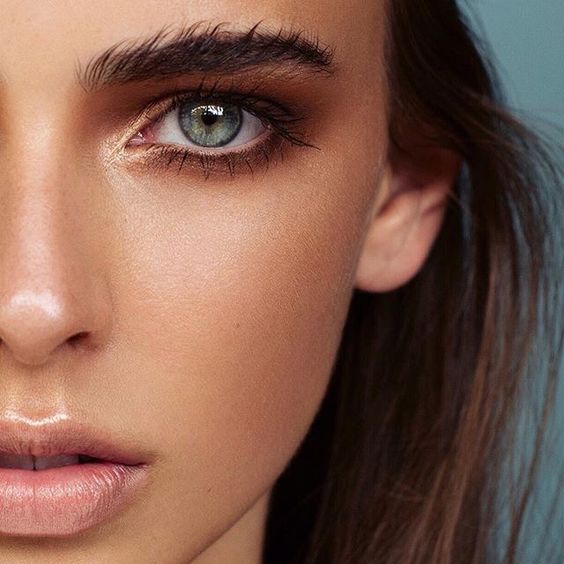 3. "When applying a primer for the eyelids, do not forget about eyebrows – this way the pencil or shadow will last better," – Nicky Metz, art director of Jouer.