Many people like waxing, but, of course, not for the sensations, but for the result, which, however, still needs to be worked on. This procedure is available at home, as everything you need to carry it out is on sale..
You can remove hair from the body by other means, but this method is the most long-playing. However, after depilation there are wax residues. What is the best way to rinse the wax after depilation?
Waxing options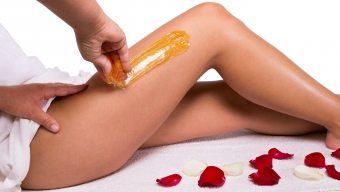 Usually, if you want to do everything at home instead of calling a real beautician, take the wax either hot or warm.
Hot contains petroleum products or tar, lemon or vegetable oil. Such hair removal is less painful, pores are opened under the influence of heat. Hair removal will be much easier, and there is almost no pain. Use this option for sensitive areas..
Warm contains emollients and tar. You will find it on the shelves of special shops – it will be either a jar, or such a special "cassette" shape, resembling a rectangular ball deodorant. The substance is first heated, and then applied to parts of the body.
You can enjoy everything, so look for material with fruit or flower additives – it will be nice!
How is the depilation procedure?
Here are the main steps:
first you need to wash the necessary parts of the body and dry them. Cream or other means before the procedure can not be used, otherwise nothing will work. You can apply powder so that the areas are non-fat, so it will be easier to remove hair later;
 then warm up the substance according to the instructions and apply a layer on the place of the skin where you will remove the vegetation, and put the material in the opposite direction, than your hair grows;
on top of the imposed mass with a palm, we smooth a strip of paper or fabric, from a set or purchased separately;
it is very simple to remove the hair: when everything hardens, pry the end of the strip, hold onto its edge tightly and pull it very sharply and strongly, holding the skin under the strip below with the other hand;
then remove the wax that has remained on some parts of the body from the skin.
After such a procedure, twenty days will not have to worry about unwanted hairs. However, there is one problem – how to remove wax residues after depilation. First, find out why this trouble.
Why substance remains?
There are several reasons: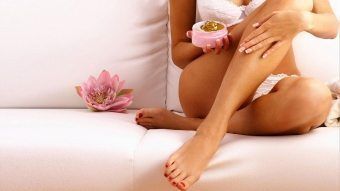 the material can melt very much;
may have the wrong consistency;
too much applied to the strip;
the strip is applied weakly;
the substance is slightly warmed up.
That is, there are a lot of such reasons, so the problem is very common. How to remove wax from the skin after depilation?
How can I remove wax after depilation:
fat cream. This is an easy way. Spread the cream and leave it for a while, then remove the residues with the cream;
special napkins. They are sold in cosmetic stores. In addition, a napkin set usually also includes such napkins;
olive or sunflower oil perfectly removes this substance. Put oil on a cotton wool or napkin and rub the desired area. The oil used after waxing is an affordable and simple method;
soap. A very simple and effective tool with which you can wash away all residues. However, it can dry, so it is often not worth using;
specialized tools. Sprays, lotions quickly and easily save you from the unpleasant consequences of the procedure;
hair dryer or iron. Attach a piece of tissue to the skin and heat it with a hairdryer or iron. All unnecessary will remain on the fabric. But using this method, one must be very careful not to get burned;
How to restore skin?
After the procedure, you need to take care of your body.
To restore the skin faster, you can: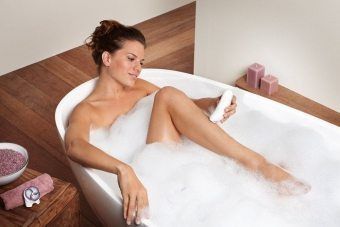 take a shower, it is better if it is a contrast;
apply a cold compress – this reduces the likelihood of irritation;
use ice cubes with decoctions of herbs;
skin can only be cleaned with baby soap or natural products without chemical additives;
peeling against ingrown hairs within a week after the procedure.
Contraindications
Hot fever, pain, and microtrauma make this method limited..
It can not be used with:
diabetes mellitus;
infectious diseases;
varicose veins;
rash, moles, warts, herpes;
skin lesions;
allergies
pregnancy.
In these cases, it's better to choose another way to remove body hair..
Now you know how to properly carry out this procedure, how to remove wax after depilation and how to take care of your body after the procedure. Therefore, take good care of your body and be irresistible!