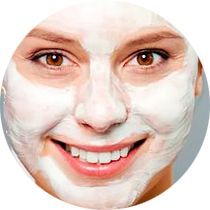 All women want to stay attractive at any age. For this, women use masks, creams, foam for washing and various cosmetics.
At home, you can cook an excellent mask, which will be no worse than the purchased one, even better at times. There is nothing better than what nature has given us, you just need to learn how to use it correctly. In solving skin problems, folk recipes will help us, which are much better than professional cosmetics..
Masks for solving all problems
Oily skin is characterized by gloss and prone to inflammatory processes. The simplest mask for removing oily sheen consists of only two components: honey and lemon. You will need to mix one spoon of honey and a quarter of one lemon or any citrus, stir until smooth. Apply the mask to pre-cleansed skin for 5 minutes.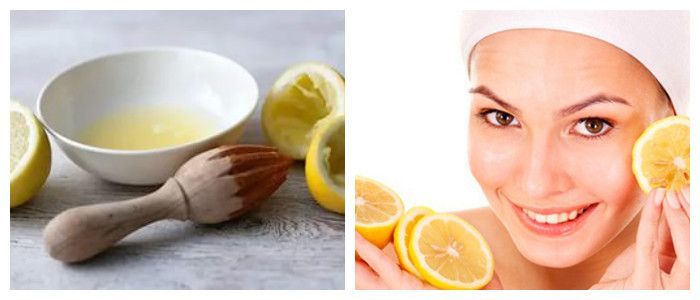 Lemon juice is an ingredient in many masks for oily skin..
Dry skin. Women with this type of skin know how unpleasant peeling is. This type of skin is very sensitive and requires good care. Olive oil is a real find, it nourishes and retains moisture. You just need to lubricate the skin once a week with warmed olive oil, hold for about half an hour. To wash off, it is advisable to use a foam for washing.
Mask for skin that needs whitening. The recipe consists of only two fruits containing a high concentration of vitamin C: sweet kiwi and sour lemon. The basis of the mask is mashed 1/2 of the kiwi fruit. An additional ingredient is lemon juice, which is added in an amount of 1 tsp. Everything is mixed and applied to the skin. After 8 minutes, rinse with water.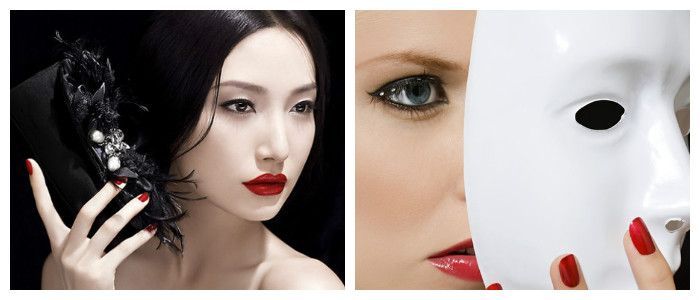 Some of the best whitening masks are Chinese, Korean and Japanese face masks..
Of course, it is extremely difficult to whiten skin on your own quickly and efficiently at home. For the fastest and most immediately noticeable result, it is better to try ready-made masks. Numerous reviews online claim that the best whitening masks are made in China, Korea and Japan, because there is a cult of white porcelain, just perfect skin. But it's not necessary to go to China or Japan for such a mask, you can order it without leaving your home. There are so many different online stores of Chinese masks.
Combination skin. This type is the most moody and choosy to care for. Such skin is prone to acne, acne, and oily sheen. With the solution to this problem, the flesh of brown bread will help us. Soak half a crumb of brown bread, add one spoonful of soda and mix until gruel is formed. Apply as much as possible twice a week for 10 minutes.
Normal skin is not prone to oily sheen, dryness, inflammation, a gift of nature for women, but this skin also requires care. For nutrition, you should cook masks from various fruits once a week. For example, chop the apple in a meat grinder or in any convenient way for you, apply to the skin and rinse.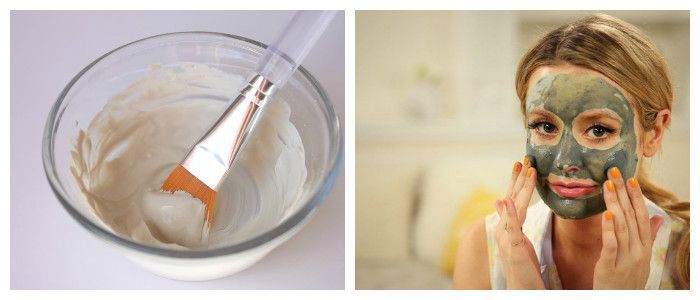 Clay-based masks help fight acne.
A face mask that will delight any type of skin. A real storehouse of vitamins has a cucumber. A mask based on cucumber nourishes, moisturizes, removes age spots, has a whitening effect. If you use cucumber masks regularly, you can forget about skin problems. For the mask, it is recommended to use cucumbers without bitterness. Grate the cucumber, add one spoonful of yogurt, yogurt or cottage cheese. The mask is ready to use..