Content
---
---
It is best to go to Spain from June to September, of course, if you prefer a beach holiday. With sightseeing purposes, of course, Spain is good at any time of the year..
Holidays in Spain: the best places to relax
Costa Dorada or Costa Brava. These resorts are located near Barcelona, ​​the Costa Brava attracts tourists with picturesque landscapes, romantic cliffs in the sea and cozy blue bays. In addition, there are relatively affordable prices and excellent infrastructure..
Costa Dorada
Costa Dorada has a surprisingly mild climate. Here is a paradise for children – they are happy to visit Port Aventura, the so-called amusement park that is popular around the world.
Costa del sol
Do you want chic and luxury? Well then, be sure to head to Costa del Sol. This is one of the most expensive resorts in Spain, but here you will find not only a beach holiday, but also the opportunity to taste local excellent wine in cozy restaurants, take a walk in the beautiful botanical garden and visit interesting shops.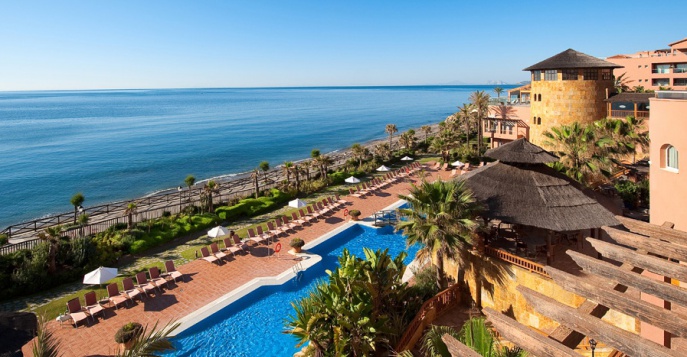 If besides the beach you are interested in sightseeing, visit the Costa del Garraf. This town, located 35 km from Barcelona, ​​is famous for its numerous architectural monuments, many of which have been preserved since the Middle Ages..
And if the main thing for you is to bask in plenty of soft white sand and, when you want, play in the local Las Vegas called Benidrome, choose the Costa Blanca resort.
Holidays in Spain – Spanish Islands
Spain is also a picturesque resort islands, where it is so nice to relax with family or friends.
Ibiza Youth Paradise
Ibiza Island is especially popular among young people: here you can have fun, as they say, until you drop. Local discos, restaurants and bars allow you to fully relax and forget about worries.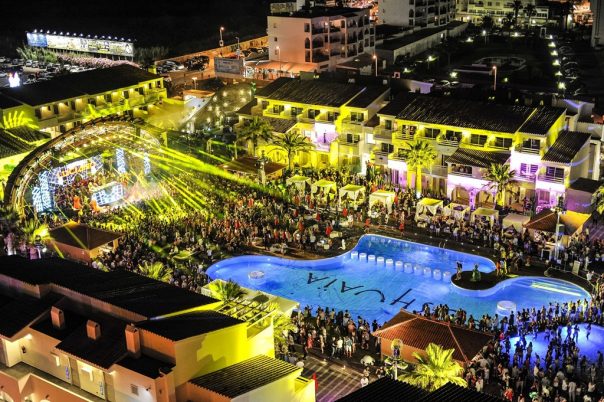 Majorca
Mostly calm and balanced people, wealthy and appreciating the possibility of a comfortable stay, come to Mallorca. Here you can enjoy a beach holiday and ride a snow-white yacht, attend celebrity parties and sightseeing …
Canaries
Canaries – golden sand, unique vegetation of an exotic island, amazingly delicious local cuisine.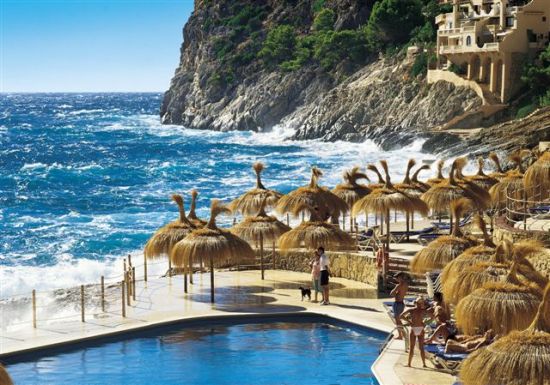 Holidays in Spain – Cities
Your acquaintance with Spain cannot be considered complete if you have not seen the largest cities of this country. Madrid, Barcelona, ​​Girona – all of them are original, bright and will leave pleasant memories.
Looking at a local restaurant, it does not matter in which place, do not forget to order a truly Spanish meal. They cook amazing paella – a rice dish with meat and seafood.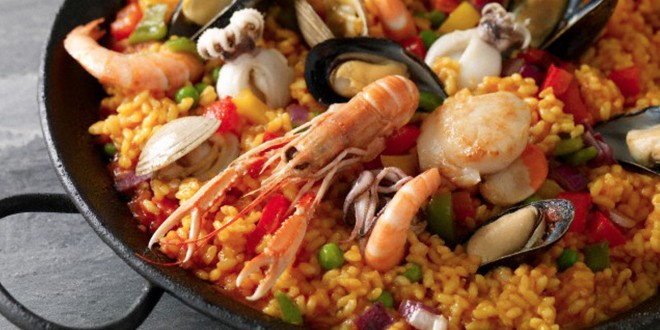 The Spaniards are rightly proud of such a product as jamon – this is a jerky meat of a unique taste.
Order any fresh fish that you'll fry on the spit or grill right in front of you. In addition, in Spain, you will be served delicious seafood just caught in the Mediterranean – oysters, mussels, shrimps, scallops …
Local wines are best served with numerous cheese and olives..
Go on a vacation to Spain, having previously selected a route, and do not forget to bring souvenirs to your friends.
Have a nice trip!