Content
---
---
The nature of Finland attracts adherents of ecotourism, fishing, water and winter sports. Finland has 187,888 lakes and 5,100 river rapids. The air in this country is incredibly fresh, the rocky islands along the Gulf of Finland are remarkably picturesque, and the ponds surrounded by dense forests are exceptionally clean. By the way, it is in Finland that the largest number of protected areas in Europe is 8.2%. Reserves with different levels of protection cover an area of ​​almost three million hectares, which is 13% of the total area of ​​Finnish forests.
Finland is a real fabulous country of Santa Claus. Christmas and New Year are special holidays. In order to keep the impressions of your first visit for life, be sure to visit the following attractions.
Fairytale places in Finland
Santa Claus House and Santa Park
These places are located near the city of Rovaniemi. Santa's house is a large wooden structure with a lot of lighting, cheerful outgoing gnomes. The very main wizard of childhood cannot be seen, because his hut is hidden in the forest at the edge, but you can visit his post office and office.
In Santa Park, you can visit many attractions, an ice rink, as well as enjoy a theatrical show. You don't have to worry that it will be cold, because the park is indoor. For adults, you can ride a dog sled in the winter, as well as relax in one of the ski resorts in Finland, visit a large number of attractions, monuments, museums, which are also located in Rovaniemi. Even if you have no children with you, such an excursion will be no less exciting and exciting..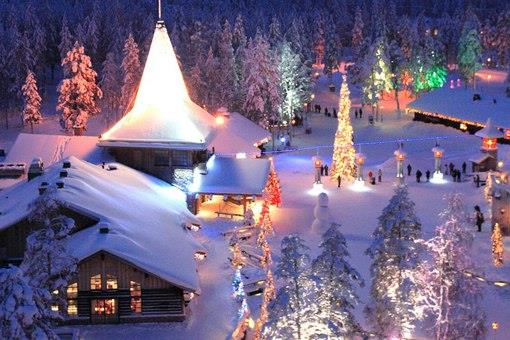 Snow castle
While in Finland during the winter, you can also visit the Snow Castle, which is built with the first snow in the city of Kemi, from the sights. Here you can ride a slide, play snowballs, feel all the splendor of snow, drink hot chocolate while sitting on a hill of ice, or warm yourself in a cozy, but already ordinary cafe.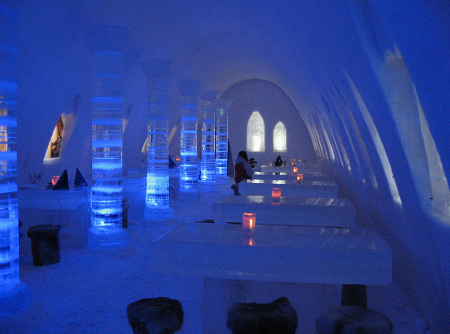 As for the church sights of Finland, you can visit in winter the church in the rock – Helsinki, where there is a huge organ, the Orthodox Church Museum – Kuopio, the church in Espoo, the Assumption Cathedral – Helsinki.
Imatra Waterfall
A breathtaking landmark in Finland in winter is the Imatra Falls. However, it can only be seen on holidays. Therefore, visiting it on New Year's Eve under the chiming clock and explosions of salutes, you can watch a stunning sight from the spray of water from a waterfall. Previously, it was equated to Niagara, but now it is blocked by a dam. But along its shores is one of the oldest reserves – Kruununpuisto.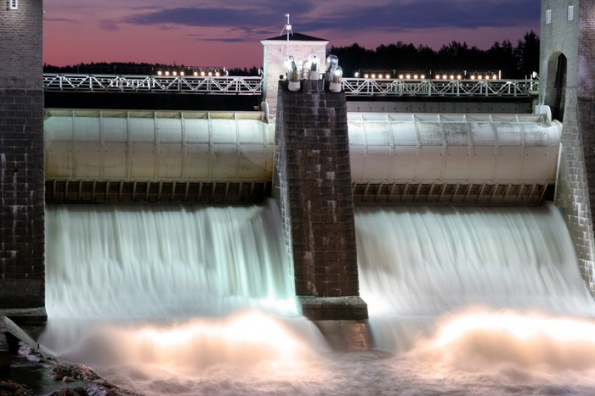 Arctic Zoo and Toy Manor
If you are traveling to winter Finland with children, then be sure to visit the Arctic Zoo in Ranua. Here you can see over 60 species of animals in their natural habitat, admire how polar bears catch fish and many other wild animals. Not far from the reserve there is a castle of elves "Mur-Mur", which houses a gorgeous collection of old dolls, which one of the elves living in the castle will tell about. The best time to visit the toy estate is the Christmas holidays, because then the protagonist of the performance comes on a reindeer harness childhood wishes – Santa Claus with his gnomes, and arrange a performance.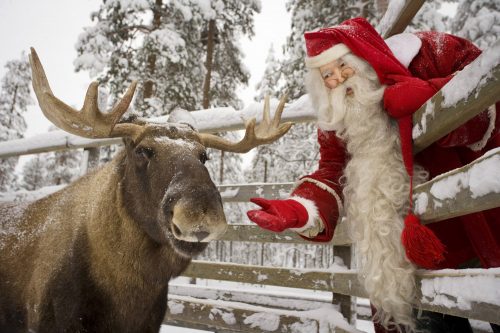 Finding and exploring the unique sights of amazing Finland is interesting and exciting even in winter. Rest here is always unique and unique! Returning again and again, you can discover what's new. Winter Finland will give you a fairy tale!