Content:
French manicure: how to do?
Varieties of French manicure
French manicure: photos
French manicure with a pattern
French manicure: photo collection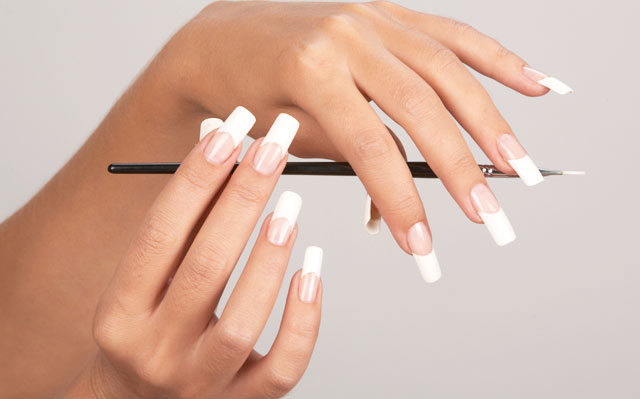 This type of manicure is very popular due to its beauty and elegance. It is quite easy to perform at home. A variety of types allows you to choose a design suitable for any occasion: everyday day, party, wedding, etc. The standard French manicure looks very natural: the main coating is done in light pastel colors, and the tip of the nail is covered with a white varnish, dense in consistency, for fixing additionally a transparent top is applied to the nails. Initially, French manicure appeared in America, but later it quickly became fashionable and spread throughout the world..
The secret to the success of French manicure is that your hands with it look very neat and well-groomed, and it does not take a lot of time to complete it. Today, to create a French manicure, modern gel polishes are used that instantly dry and last very long on the nails.
The variety of cosmetics for nails and accessories could not but affect how modern French manicure looks. It is worth noting that in its pure classical form it can now be seen quite rarely. The traditional "smile" on the tip of the nail is often replaced by other forms, the color palette of the manicure becomes richer, and in addition to the standard crescent on the nails, unusual art drawings appear that are additionally decorated with rhinestones and other elements. French manicure is constantly undergoing modernization and with each of its reincarnations it becomes more interesting and more beautiful..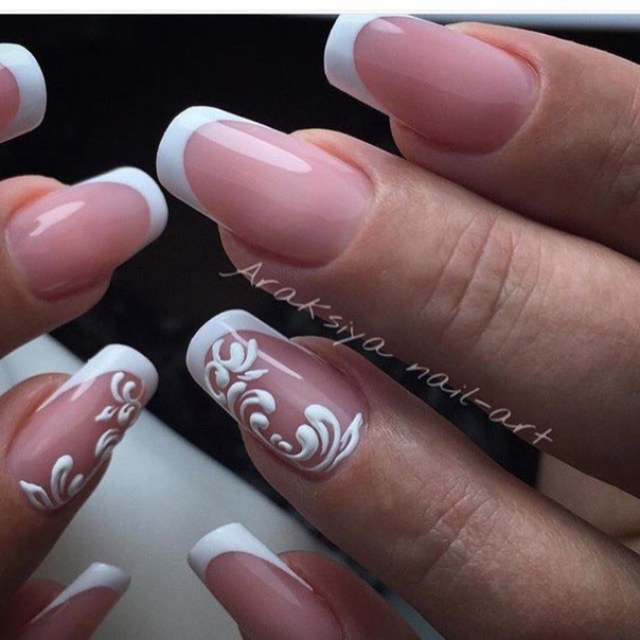 Classic French Manicure / French
French manicure: how to do?
As noted above, to make a French manicure itself is not difficult. There are three ways to create a manicure jacket, but before you perform any of them you need to prepare your nails. Armed with a nail file, give the desired shape to the nails. This season, the trend is short rounded nails. Next, if you have time, make a hand bath with herbs or sea salt. After that, remove the cuticle. Despite the fact that after the bath it became soft, it is still advisable to use a special cosmetic product.
To keep the varnish for a long time, create a slight roughness on the surface of the nail with a fine-grained nail file. This must be done very carefully so as not to severely damage the nail plate.
Directly, French manicure itself is done using white, translucent pastel varnish and finish varnish. The order of application of the first two coatings may vary. You can first paint the tips of the nails with a white tint, and then apply a pearlescent coating or do the opposite. How to make a line? There are three ways:
Draw a line by hand using a special brush;
Coat the tips of the nails with white gel polish, without waiting until it dries, with a flat brush dipped abundantly in nail polish remover, line the line, make it rounded;
Use pre-purchased stencils on an adhesive basis (moreover, they must be removed immediately after applying the line so that the varnish does not have time to dry, then the line will be more even and beautiful).
At the end of the French manicure, cover the nails with a clear transparent varnish, and grease the cuticle with nutritious oil. By the way, cosmetic kits for creating French manicure can be purchased already completed, in them you can find everything you need.
How to make a French manicure in its standard version figured out, now let's see what other types of jacket are.
Varieties of French manicure
With the development of the beauty industry, including nail design, French or French manicure has undergone significant changes. Many of its varieties have appeared. Here are just a few of them..
Brilliant french manicure
This manicure is very similar to a classic jacket. The difference is that instead of white varnish, sparkles are used. Such a manicure with gel polish can be done for some special event. It looks more like evening (for example, New Year's manicure), rather than everyday. Spangles can be used in different sizes, large, small or mixed, the main thing is to fix them well with transparent varnish. Spangled French manicure looks very impressive and respectable, a great option for winter manicure. Additionally, you can decorate the nails with small rhinestones or pearls.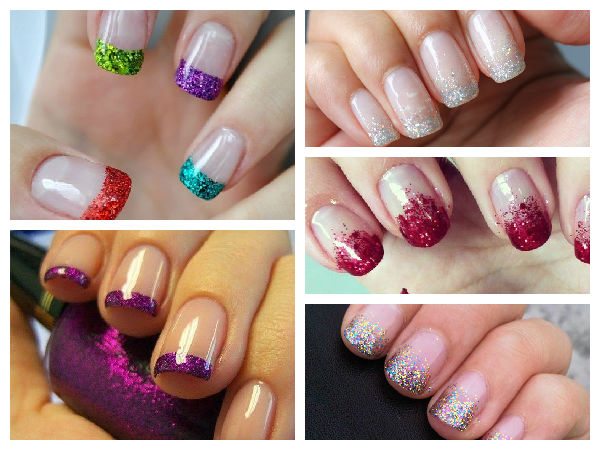 French manicure with sparkles
Lacy french manicure
To create such a manicure, stickers or special plates / stencils for stamping are used. Such a manicure is done as usual, with the exception of an additional layer of white varnish, which is applied to the lace. Very elegant lace French manicure is very often done for a wedding..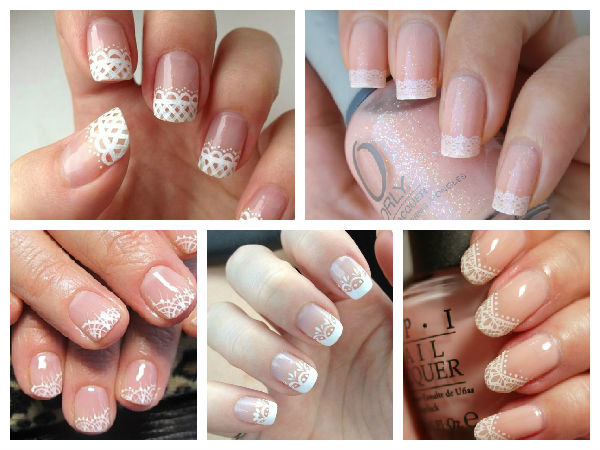 French manicure with lace
Wedding french manicure
The wedding version of the French manicure is, as a rule, a combination of lace manicure with rhinestones, pearls, sparkles and a pattern. French manicure is considered a classic of the genre. It is not artsy, but rather very elegant and beautiful, which is why brides often make it. Nails look very well-groomed and esthetically at the same time, without distracting from the main wedding attribute – a wedding ring.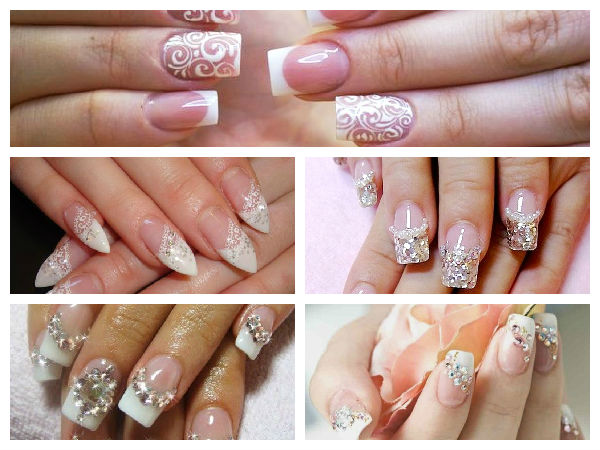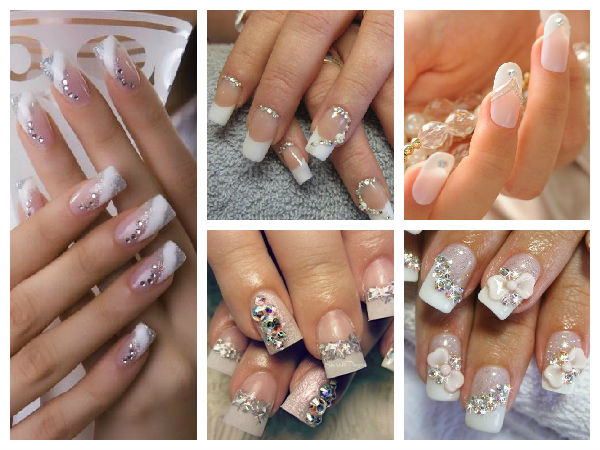 Wedding french manicure
V-shaped french manicure
To diversify the classic French manicure, instead of a white arc, you can draw a V-shaped line on the tips of the nails. By the way, such stencils for French manicure are no longer rare. This type of manicure looks very original. In general, you can experiment with the line. For example, if you have square nails, make it straight or draw at an angle.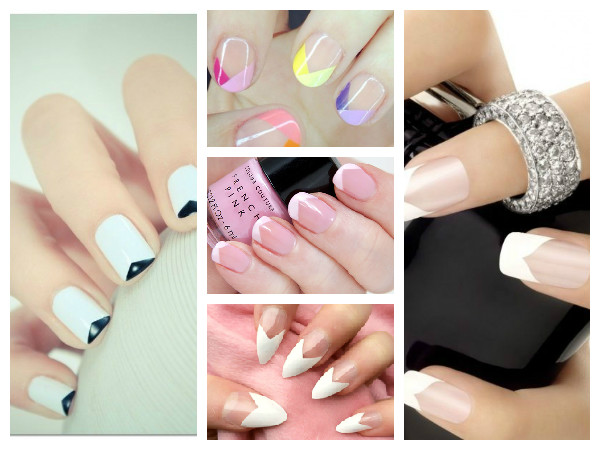 V-shaped french manicure
French manicure with aquarium design
You can make French manicure with a special gel for aquarium design. Volumetric manicure is decorated with mica, dried flowers, rhinestones, confetti, shells and other accessories for nails. French manicure of this kind is laborious in execution, but very elegant.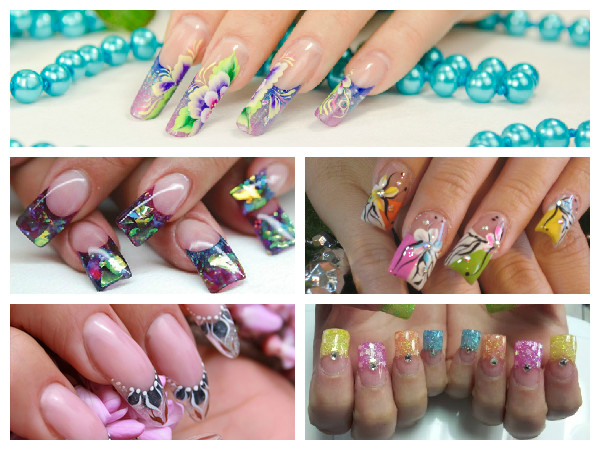 French manicure with aquarium design
Multicolored french manicure
This is a very popular type of French manicure today. The form of the French manicure remains standard, but the design changes slightly. Instead of classic white and pastel shades, bright contrasting tones of gel polishes are used..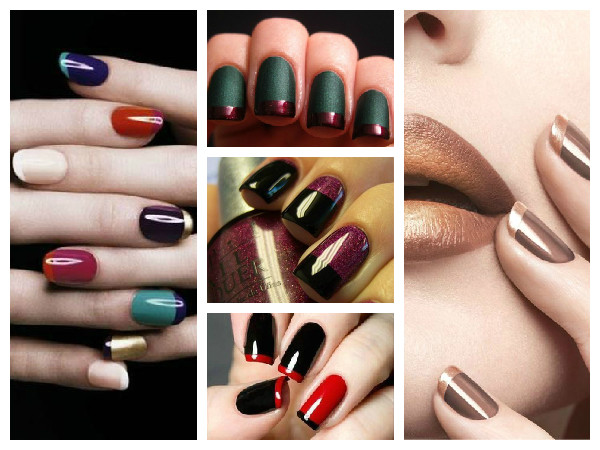 Multicolored french manicure
Gradient french manicure
It is also called the fashionable term ombre (ambre). In this form of French manicure, the crescent on the tip of the nail does not have a clear border and is performed by two shades of varnishes, similar in tone. To create the effect of a smooth transition of one color to another, use a sponge or applicator for shadows.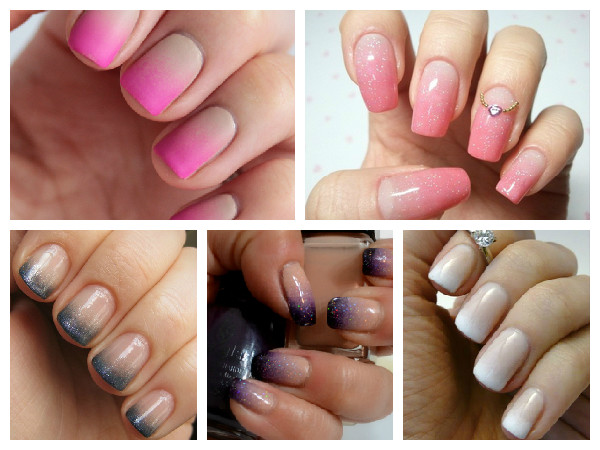 French manicure ombre (amber)
Moon manicure
The arc at the bottom of the nail is often duplicated at its base. Do it in the same white color or leave it uncoated, laying the border with rhinestones.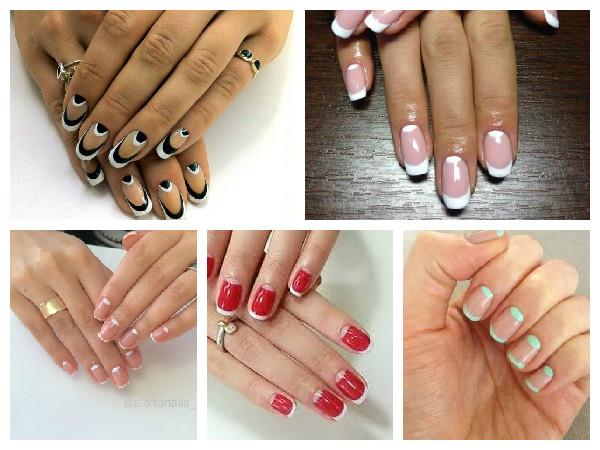 Moon manicure
Artistic French Manicure
The most beautiful manicure of all French. It requires creativity and a certain skill. An art jacket is nothing more than a manicure with a pattern that can be made in absolutely any style..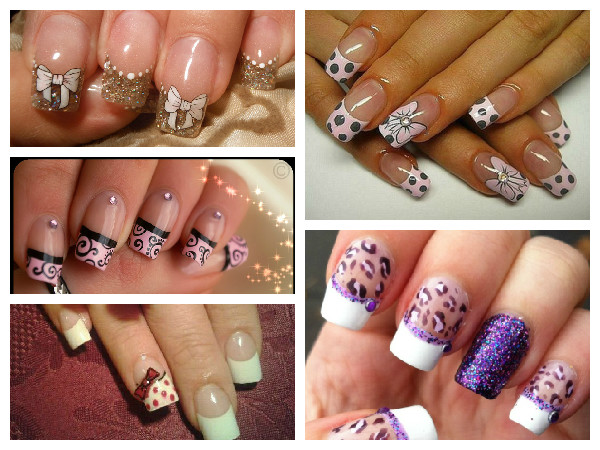 French manicure with a pattern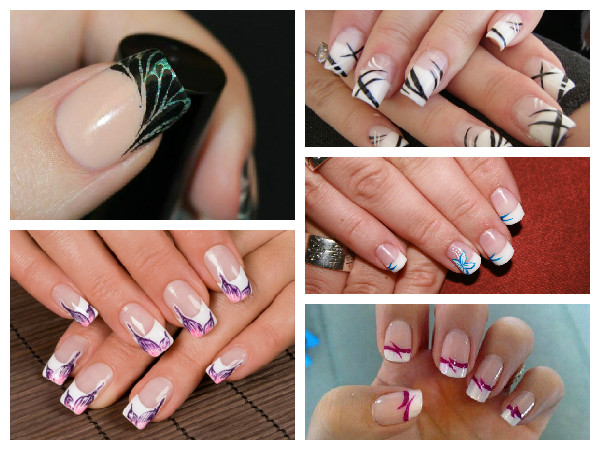 French manicure with a pattern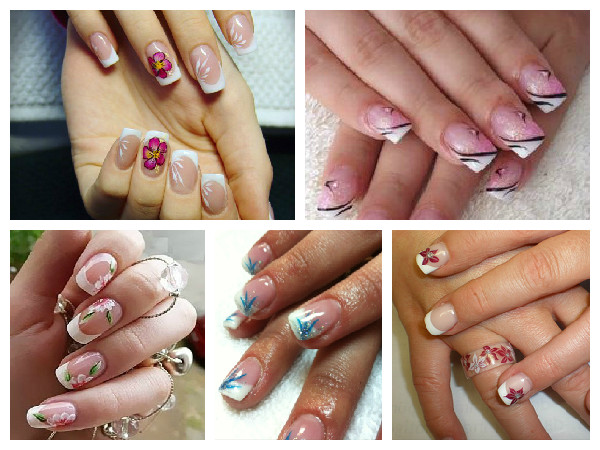 French manicure with a pattern
French manicure: new photos
French manicure this season was looked at in a new way. And although there are more than enough new products in nail design, French manicure will never be forgotten. New colors and shapes allow you to refresh the good old classics.
Fashion design trend of nails French manicure with a wavy line of the edge. It can be performed both in pastel colors and in bright contrasting shades. This interpretation of French manicure looks very fresh and unusual, and is likely to be popular for more than one season..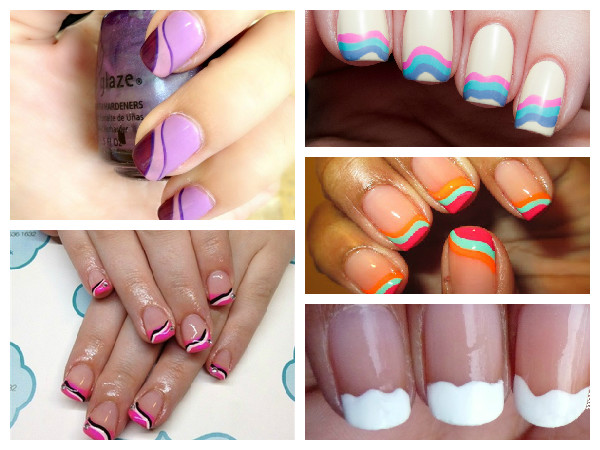 French wave manicure
The gold coating of nails is gaining more and more popularity. French manicure, of course, this trend was not spared. Gold foil or varnish with a golden effect distinguish the tips of the nails. They also make a completely gold coating, and in order for the manicure to be still French they use different varnishes: matte and glossy. French manicure in gold is good as an autumn manicure.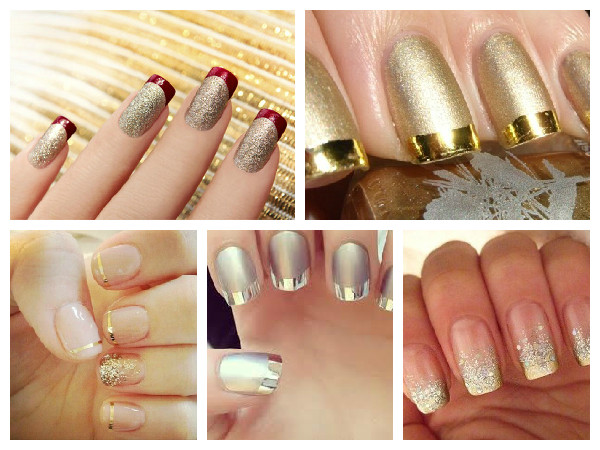 Golden french manicure
French manicure with a pattern
Perhaps this type of manicure can be devoted to a separate chapter. French manicure with a pattern looks very impressive. Drawings are made in tune with clothes, makeup, or the image as a whole. They can be divided into several categories, the most popular of which:
Based on the season, in the summer it can be flowers, in the winter snowflakes, in the fall multi-colored foliage.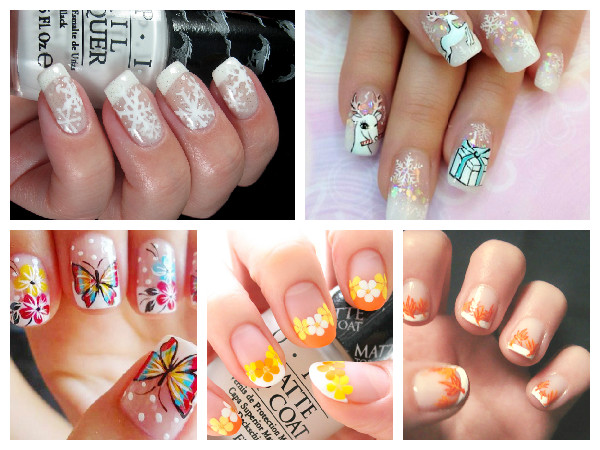 French seasonal manicure
One of the most popular types of drawings on nails. French manicure can be decorated with cute simple daisies, traditional roses or luxurious lilies. The drawing is already applied to the finished manicure and fixed with a transparent varnish. For drawings, you can use thin brushes or stamping plates.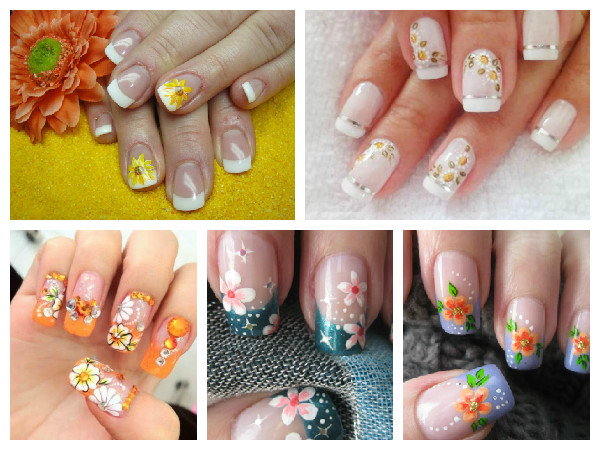 French floral manicure
Lines and geometric shapes
Quite often you can meet a French manicure with a colored strip duplicating a "smile" or a geometric nail design fashionable now.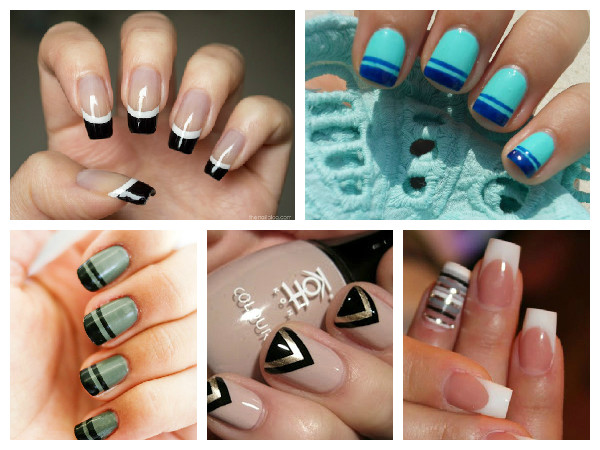 French manicure with a line pattern
Free and abstract drawings
In fact, French manicure is very versatile and can be supplemented with absolutely any pattern in form and style. It all depends on the imagination of the master. In aquarium design, French manicure is often done on a marine theme, young girls decorate it with mickey mouses, and lovers of all unusual things with abstract or ethnic patterns.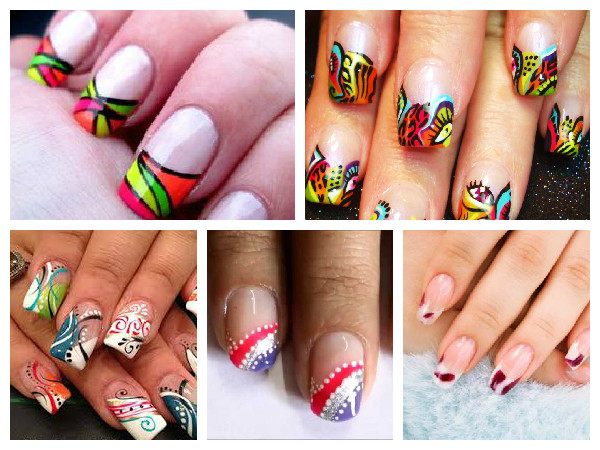 French manicure with abstract pattern
French manicure: photo collection
French manicure is multifaceted, the number of variations can not be counted. For inspiration and ideas, see the collection of photos of French manicure.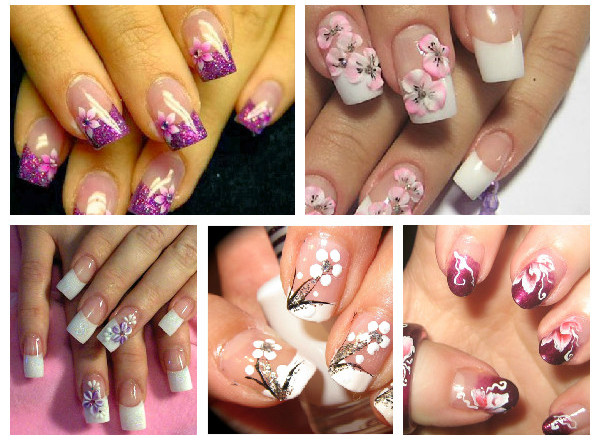 French manicure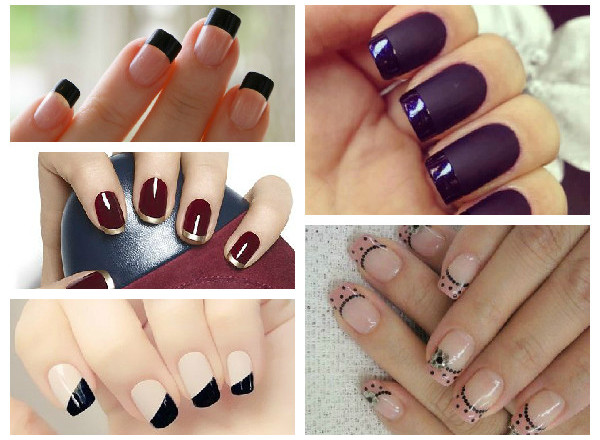 French manicure
French manicure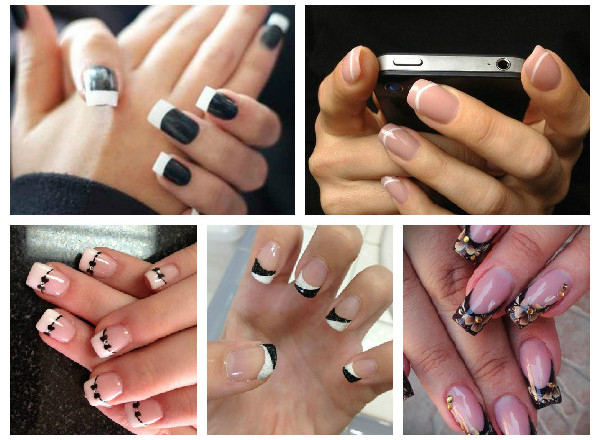 French manicure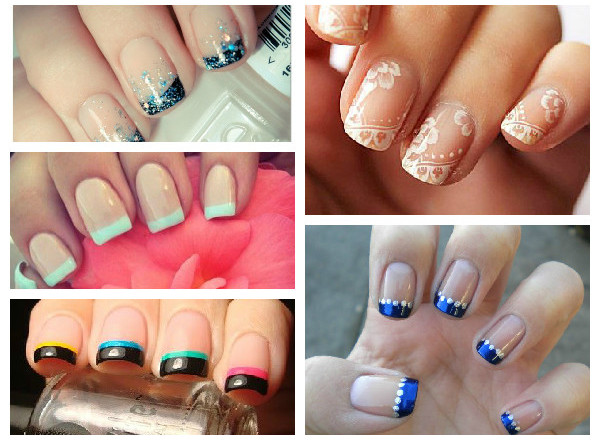 French manicure
French manicure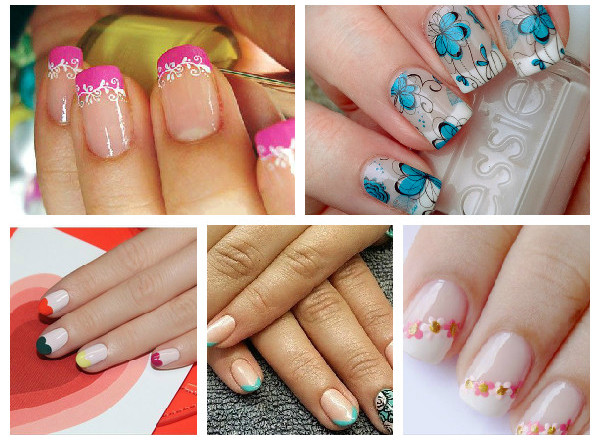 French manicure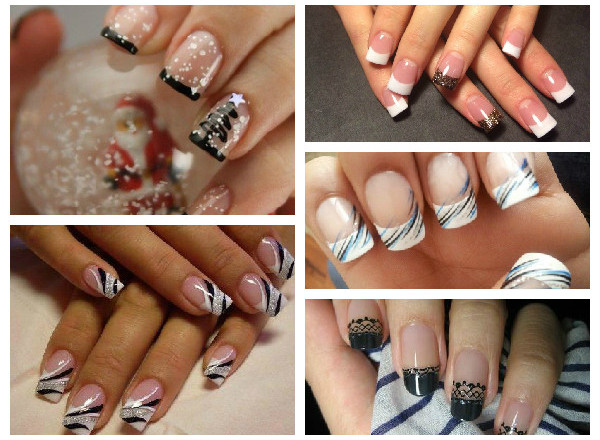 French manicure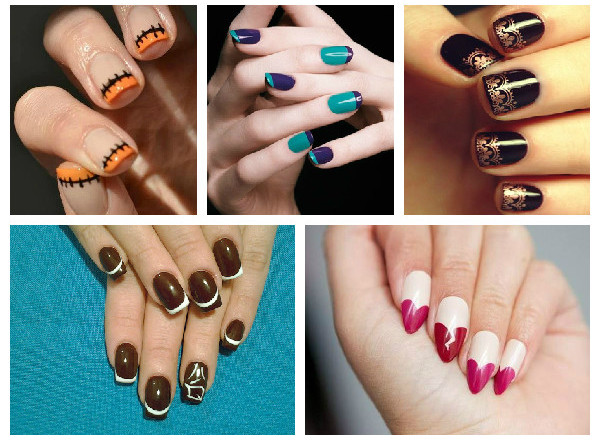 French manicure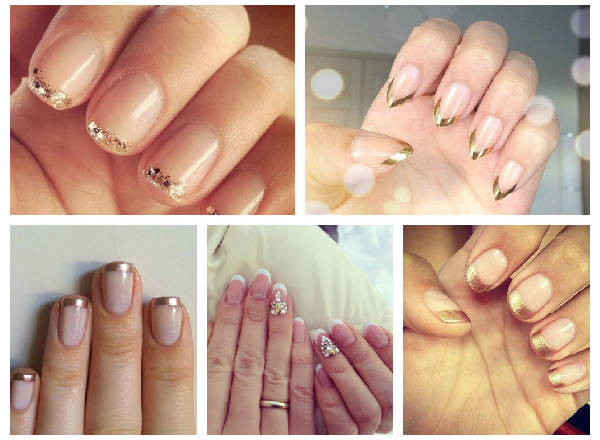 French manicure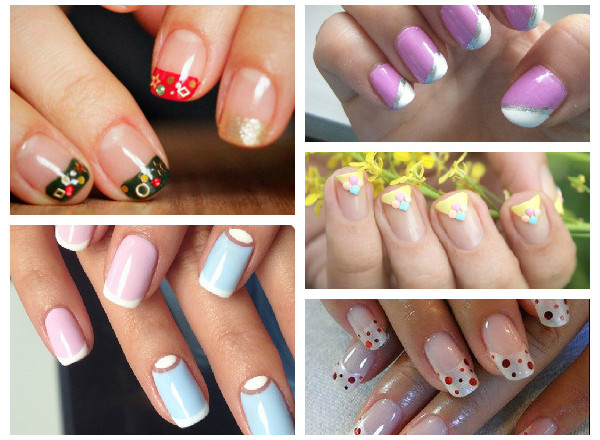 French manicure