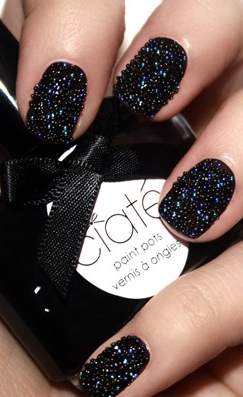 Black and white is a classic color combination that looks stylish at all times. So in a manicure, this combination of shades is found quite often. Modern materials and manicure techniques allow you to create exquisite works of art on your nails.
Black and white manicure is a great choice to complement an evening outfit. Depending on the desired general style and image, the color scheme in the manicure is determined, namely the predominance of black or white.
It would seem that you can create unique and unusual using only two colors. But the collection of photos with the ideas of black and white manicure clearly demonstrates that the main thing in nail design is your imagination and the ability to improvise.
Black and white manicure looks more stylish in combination with plain clothes. Although a lot depends on the choice of the pattern and the main color of the nails (again black or white). If you want to create an evening manicure, you can additionally use elements for decorating nails, such as pearls, micro beads, gold ribbons or foil, etc..
Get inspired by a selection of photos with black and white nail design ideas and create your own masterpieces.!
Collection of photo black and white manicure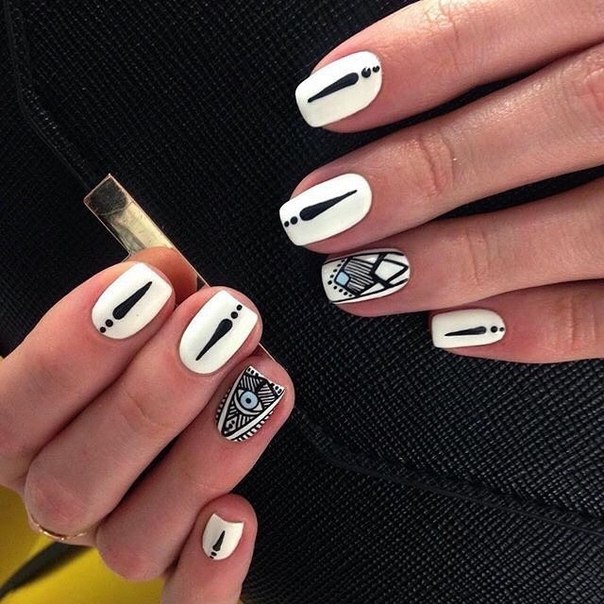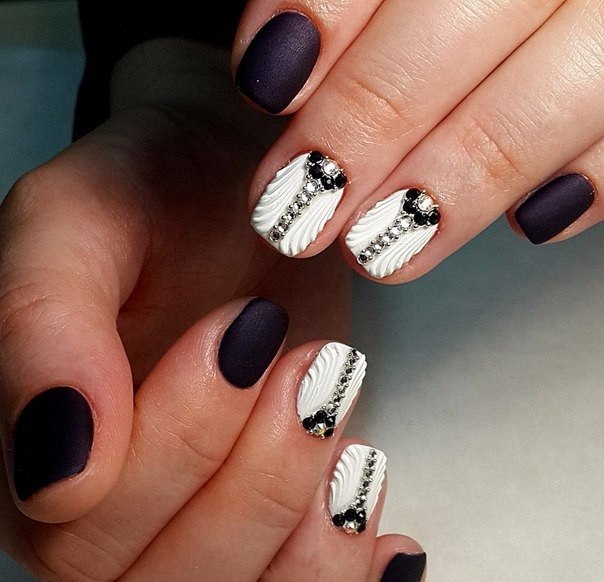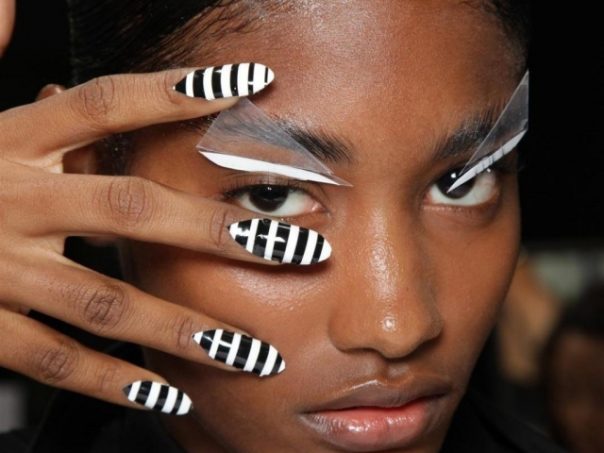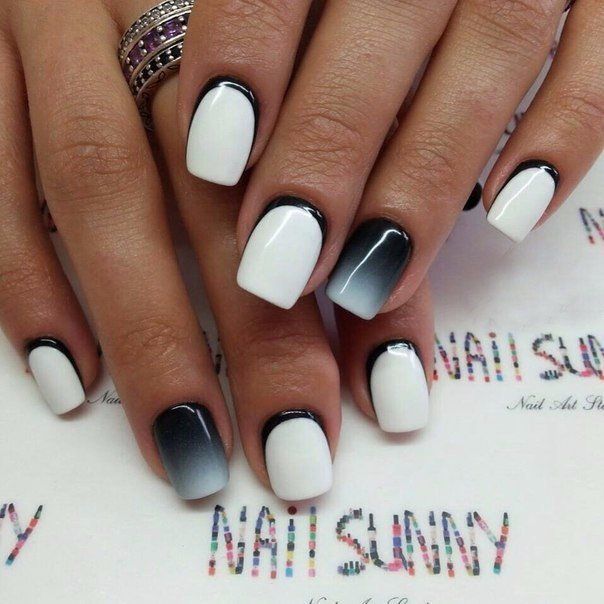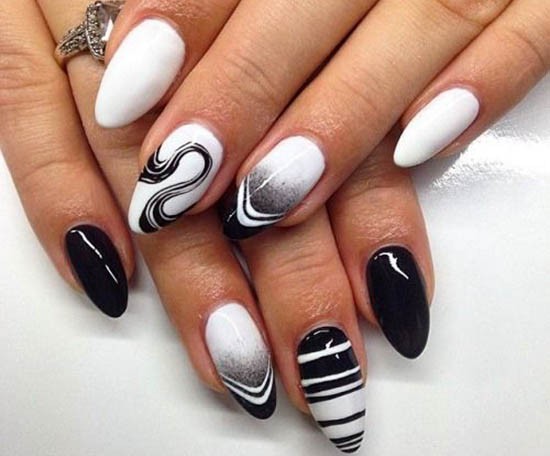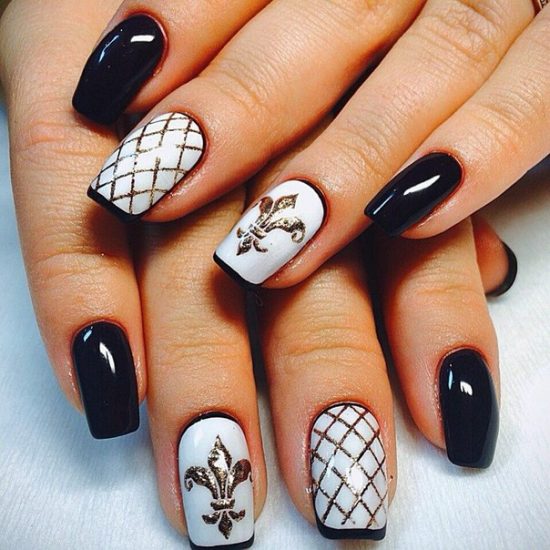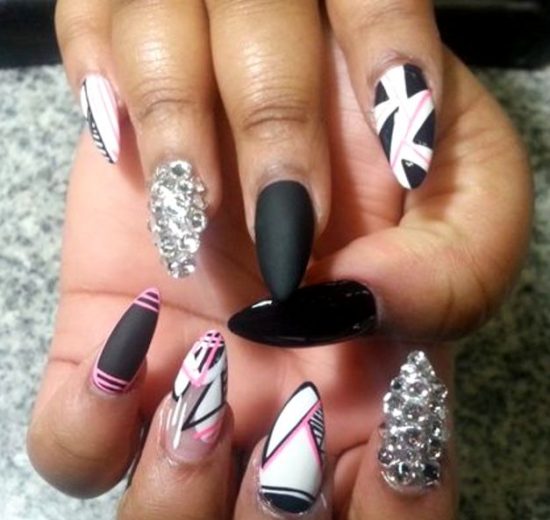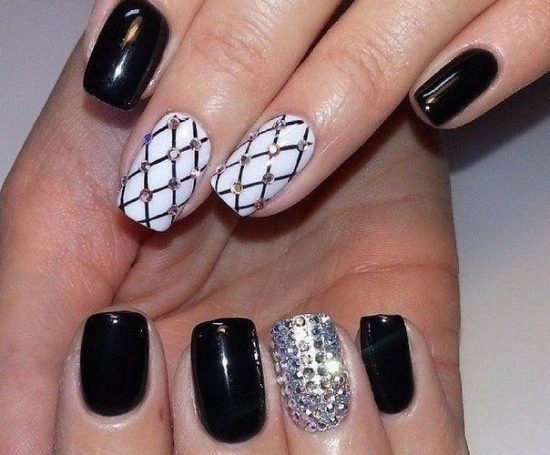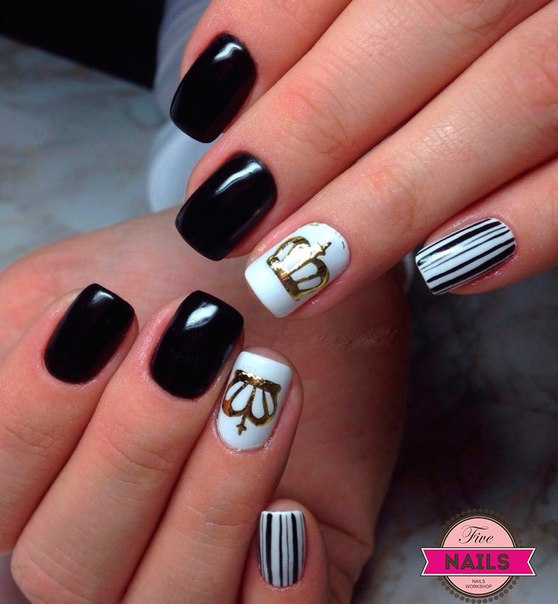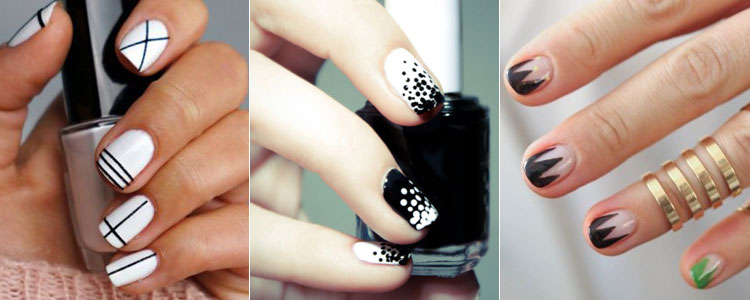 Similar articles
---