This article will be devoted to the living room, which simultaneously serves as a bedroom. This task is not an easy one, because within the same room you need to correctly combine recreation, entertainment, storage of household items and clothes, and sometimes also a workplace. Let's look at several layout options for a standard room with an area of ​​18 square meters. We will discuss each of them, paying attention to the pros and cons of a particular arrangement and highlight the most important details..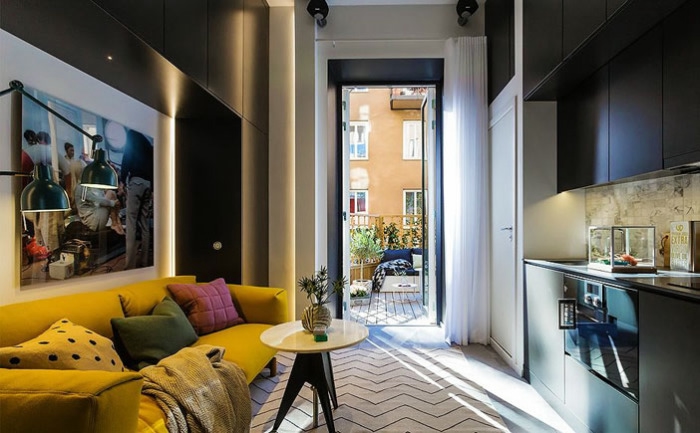 How to make a layout of a room with an area of ​​18 square meters.
Each of the presented layouts by default assumes a sofa with the possibility of folding and the good mattress for daily sleep that is attached to it. This is necessary because the function will perform the function of the living room much more time, while the sleeping place is necessary only at night..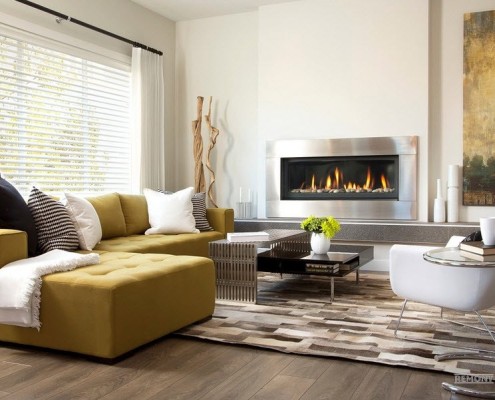 It is not possible to combine both a sofa and a bed on such an area, while not turning the premises into a warehouse of furniture. Therefore, we made sure that the room first of all remained a living room, and after that was a bedroom. Let's look at the proposed options together and try to analyze why such layouts have a place to be, what are they good and what are the weaknesses.
Room layout 18 sq.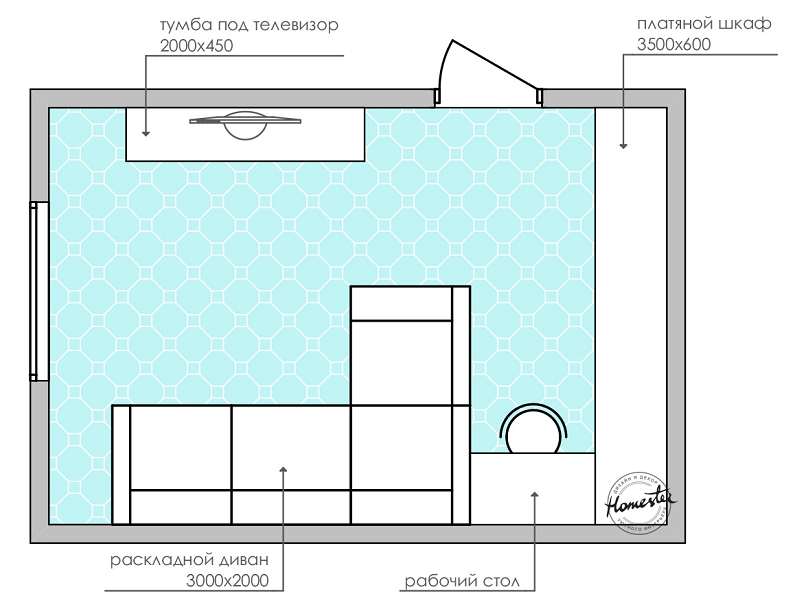 Benefits
Availability of a workplace; a large wardrobe, which is out of sight of people in the recreation and entertainment area; spacious sofa; not cluttered wall with a TV that can be interestingly decorated.
disadvantages
Due to the location of the cabinet away from the recreation area, we are forced to lose a certain area of ​​the entire room in order to organize free access to all shelves and drawers of the cabinet.
What to look for
When ordering a wardrobe, immediately take care of the organization of the workplace – most likely, these two pieces of furniture should be made of the same material and in the same style. Ideally, they constitute a single integral construction, which seems to "flow" one into another.
Layout 2: Room Design 18 sqm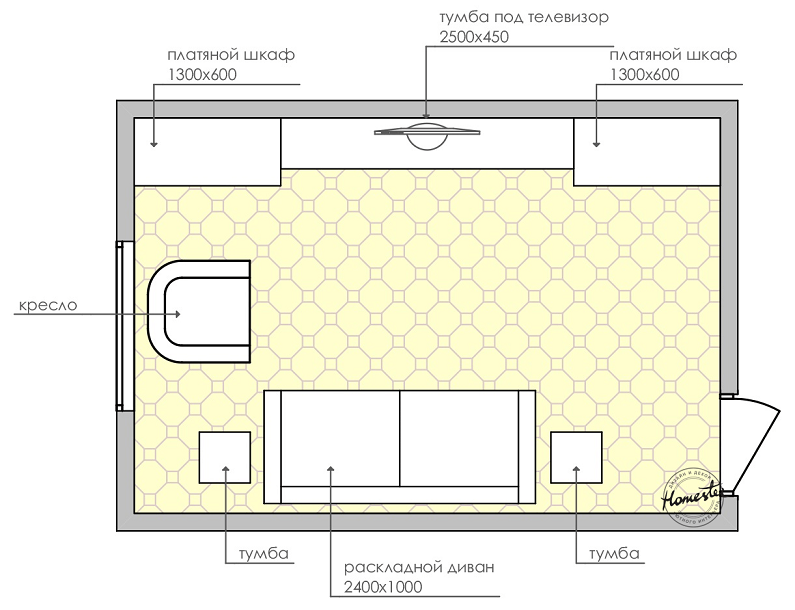 Benefits
Classical arrangement of a folding sofa with symmetrical identical curbstones on both sides; the ability to use one or two chairs to choose from (which, in addition to increased comfort, often also serve as an excellent design item and become the highlight of the entire interior).
disadvantages
Right in front of your eyes is a rather complicated and heavy construction of cabinets, shelves and stands, which, however, can't be dispensed with if the apartment does not have an alternative place to store clothes.
What to look for
When arranging furniture, it is imperative to consider that the sofa will be laid out. Therefore, chairs should not limit the possibility of its transformation. It is advisable to purchase a coffee table in front of the sofa with legs or another design that will ensure its trouble-free movement around the room (this will be necessary daily when folding the sofa).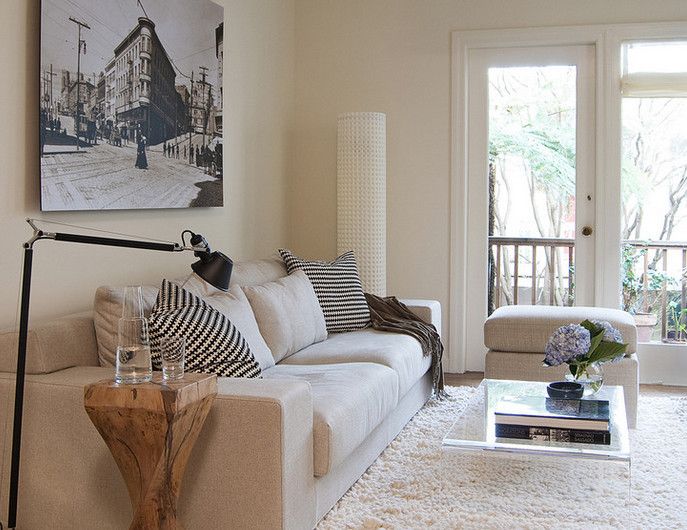 Design and interior room 18 sq.: Layout 3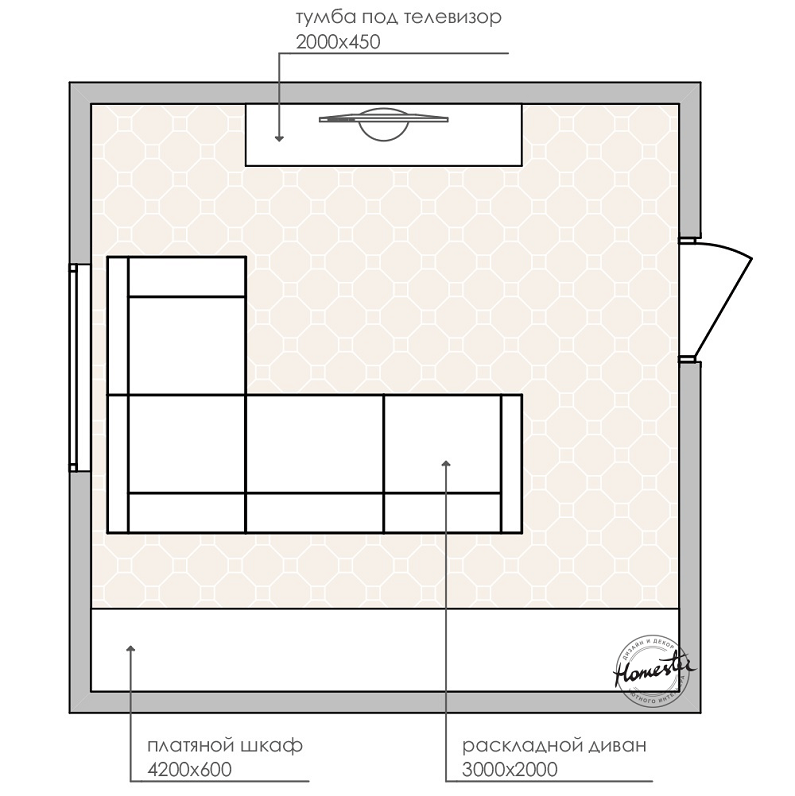 Benefits
Recreation and entertainment area does not intersect with storage area, large spacious wardrobe.
disadvantages
In order not to aggravate the wall in front of the sofa, you have to lose about 2.5 m2 in the center of the room, providing access to the cabinet along the far wall.
What to look for
The design of the cabinet facades must be carefully considered. It is rather bulky and monotonous (because closed cabinets turn out to be really functional to a greater extent). We are not saying that the cabinet needs to be turned into an art object, but still it's worth considering that the entire wall will consist of its facades – therefore it is important to maintain it in the general style of the room and associate it with the interior in color or general orientation.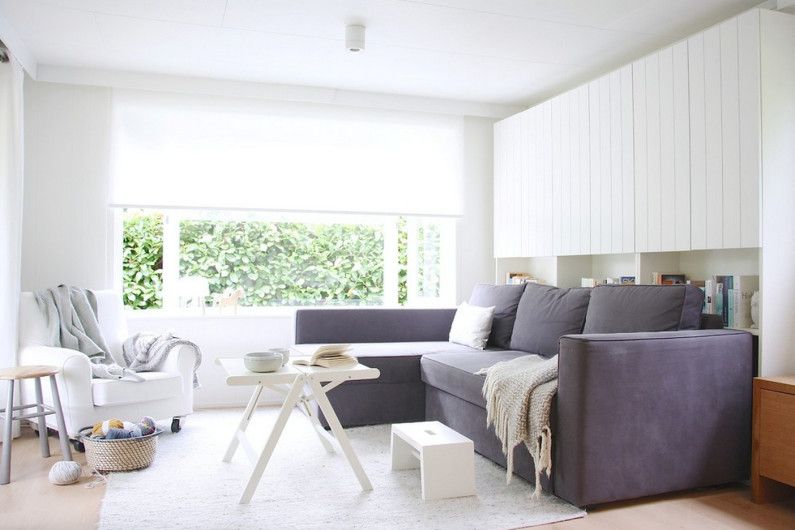 Small room 18 sq.: Layout 4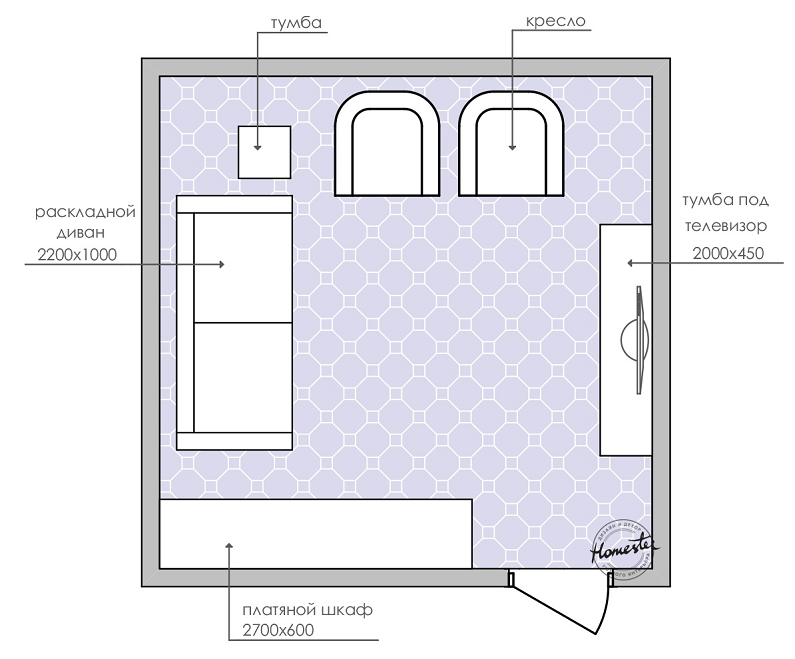 Benefits
The traditional arrangement of furniture, the use of duplicate chairs; a place for a floor lamp or a table with a table lamp by the sofa.
disadvantages
Not too large storage cabinet, protruding end wall to the right.
What to look for
Save space for the smallest passage to the wardrobe so that the chairs do not intersect with the sofa. In a room with a similar layout, it is recommended to resort to the use of classical techniques, such as symmetry, repetition and balance.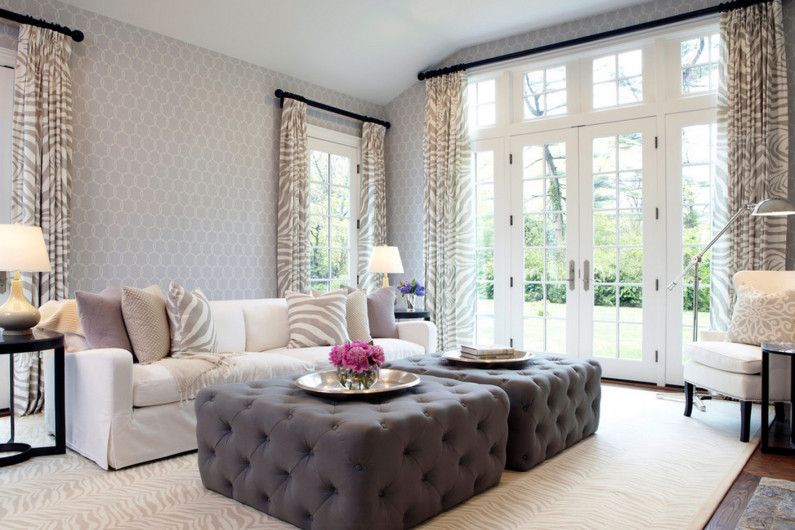 This small selection creates only a general idea that on an area of ​​18 m2 it is quite possible to combine a living room and a bedroom in one room. In addition, each option in specific situations can be interpreted and adjusted differently. If you know exactly what functions your room should perform, and you can correctly set priorities for yourself, it will be quite easy for you to decide and choose the option that suits you more than others and meets all the requirements. Good luck with your incarnation!