Content
---
---
Role-playing games for adults are not only an opportunity to steadily maintain a fire of feelings, but also to bring regular diversity into gray everyday life. At the same time, you can be anyone without even bothering yourself with the same type of image.
Many people think that role-playing is an overkill. Only now, experts are inclined to the opposite opinion, arguing that in this way you can more firmly tie a partner to yourself, look at each other in a different way every time, and you personally – regularly make your dreams come true.
Why role-playing games help us
So remember who you wanted to be? A doctor, a stewardess, an actress, a socialite, or someone else. Only in reality do you work in an ordinary office with a busy schedule and evil colleagues, a salesman or a manager with boring clients. There is nothing to be done about it – this is life. But you can make your dreams come true with the help of role-playing games. Firstly, it will undoubtedly add variety to your intimate life, and it will help you personally to take off the negative after a hard day, to love anybody, to show imagination and creativity. Secondly, meeting regularly with you new, experiencing thrills, it is unlikely that the partner will want to look for someone else. Why strain, if he has enough variety??
Where to start preparing for role-playing games
It all starts with the script, the image for it and the details. Often, for lovers it is enough to simply dress up in beautiful seductive costumes, which you can either make yourself (for example, playing a doctor will require only a short white robe on a naked body, some kind of tool or medicine) or buy in a specialized store. Now you need to come up with a small script. You can do this together or on your own, simply by specifying with the partner the main directions of the plot. Choose a calm, comfortable place to hold a meeting, because role-playing games do not endure haste, nervousness and anxiety.
Adult role-playing scenarios
Now let's talk about the most interesting – what roles in various game scenarios do men prefer and why.
Game of doctor
One of the violent fantasies of a male is having sex with a nurse. The scenario is developed as follows. The role of the male partner is only that he needs to sit in a chair or go to bed (if the patient is very ill) and do everything that the seductive nurse you will tell him. Your role is to fully examine the patient. Do not be shy, boldly say: "Undress, lower your pants, bend down …" Speak confidently, it is very exciting. Inspecting, inadvertently touch the chest, and if it gets hot, unfasten the dressing gown, continuing the inspection. Inspect all erogenous zones. After such a passion in bed is provided.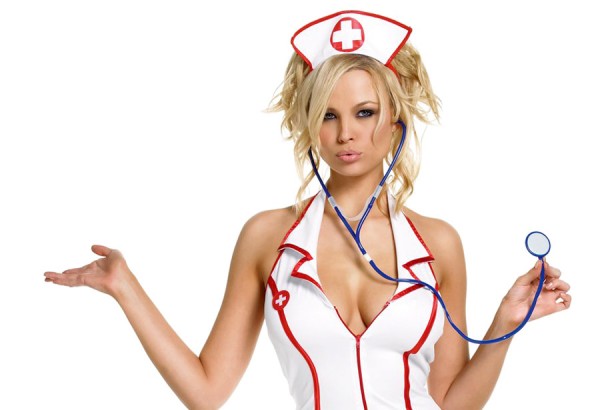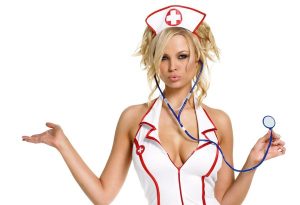 Sex with a stranger
When sex with your beloved one day passes according to one scenario, try at least one evening / day to play a stranger. The essence of this role-playing game is that you must not only change your appearance – make a new hairstyle, dress not as usual, but also behave differently. Then you individually go to a cafe or club, find each other and begin to get acquainted. You can introduce yourself with new names. Then the game moves smoothly into your apartment. Do not rush to immediately run to bed, pull with this moment. Talk to a stranger about topics that you did not dare to speak about before. Take a shower together and only then run to bed. Although it is unlikely that you will reach this moment to bed. Undress, kiss passionately and help each other take off their clothes.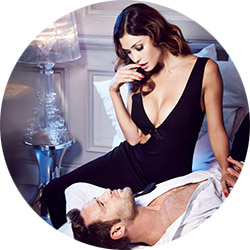 The game of boss and secretary
Stupid jokes about the relationship of secretaries and their superiors are often realistic. What man can resist a young subordinate who is ready to do anything for a good bonus. But not every boss has such an opportunity. There are decent girls who will not go for such a reward. But every man has fantasies in his head on this subject with an appropriate position. So role-playing games on the theme "Boss and Secretary" – one of the most exciting. The boss can come up with absolutely everything. For example, give him a massage, because he is so tired. Or he will want you right on your desktop. Be prepared that he will give you the most unusual instructions, and you only have to carry them out for the promised increase or bonus.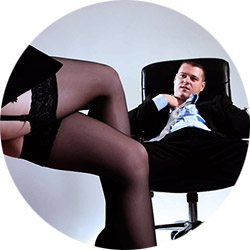 Plumbing call
The essence of this role-playing game is that your husband went to work, and you, a housewife, were left at home alone. You have a tap dripping and today you are waiting for an employee. When he arrives, you open the door and see a strong brutal man. Missing a passionate relationship (after all, the husband works a lot and gets very tired, and everything happens in bed quickly), you begin to actively flirt with him. You lead into the kitchen and, by chance bending down in a short dressing gown, show him what the problem is. You suggest checking if the washing machine can stand both of you.
For the scenario of the role-playing game "Plumbing Challenge", he will need work clothes and appropriate tools, and you will need a beautiful translucent peignoir or a short dressing gown.
Hotel and maid game
To fully plunge into the atmosphere, it is better to rent a hotel room. The script for this role-playing game can be organized at home. But the sensations will not be the same. For the embodiment of the image of the maid, black seductive linen, a white apron, barely covering her panties and dusting brushes, are quite enough. You don't have to sexually vacuum and wash the floors, just knock "in the room", bring drinks and ask if you need cleaning and linen change. Then the hotel guest hangs a sign on the door "Do not disturb", and you surrender to him right at the door entrance.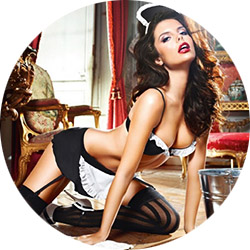 Strict teacher and high school student
Almost every high school student dreamed of a young teacher in a narrow skirt and tight-fitting blouse with a deep neckline. Now your man is already an adult, but this does not mean that he will refuse to stay in the role of a mediocre high school student who is taught by a "real lesson" a strict, but at the same time young and very sexy teacher. What is the scenario of such a role-playing game? Lean over to his notebook so that he can look into the cut of your blouse. Ask if he completed his homework. The answer is clear. For this, threaten him with a deuce or let him do everything that you tell him. Perhaps he has problems with biology, and you decided to arrange a practical lesson. Address him by last name, and let him call you only by name and patronymic.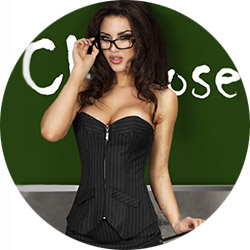 Role-playing game "Lady and Slave"
The scenario is very similar to a game of a secretary and a boss or a maid and a hotel guest. Only if in previous cases you optionally complied with all his requirements, then in the game "Lady and Slave" your partner will have to do this, be his "mistress". As additional attributes you will need chains, fur handcuffs, collars, gags, whips … All this you can buy in a specialized store.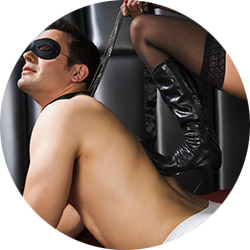 Wife and lover or vice versa
A role-playing game that strengthens family relationships and to some extent helps prevent treason. The scenario is commonplace – he is at work or on a business trip, a lover comes to your house. In this game, it is important to constantly maintain the intrigue, as if the husband was about to return home and catch you. Alternatively, you can arrange a game as a neighbor and a new neighbor. She allegedly forgot the keys and knocked on him to get to know each other. Further and so everything is clear.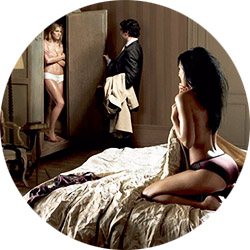 The game of the rapist and the victim
This option is for the most extreme. There are several scenarios for the development of this game. For example, you walk along a dark deserted street and suddenly a rapist attacks you. He takes you by force right on the street. Or you turned out to be a random companion of a maniac driver who took you to the forest to rape you. A light dose of adrenaline from what someone sees you will greatly increase interest and desire. In any case, the game in the "rapist and the victim" should take place outside the walls of your apartment, otherwise the whole atmosphere will be lost. Just make sure no one is around.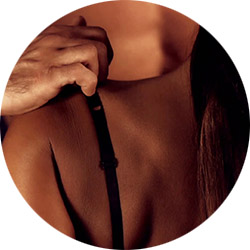 Bottle game or darts
Here, no one will have to transform into a particular image or buy special costumes. The essence of the game of bottle or darts is the same – what position the arrow or neck of the bottle will point to, in this position the lovers continue love games. The partners spin the bottle or throw darts in turn. Darts with pictures can be purchased at a specialized store, and for playing a bottle you can write poses on sheets of paper and arrange them in a circle. Most importantly, remember that role-playing games for an adult loving couple is not forcing one of the partners, everything should be by mutual desire. And even if for the first time you will seem to yourself ridiculous and awkward, then over time you can discover in yourself those aspects that you did not suspect before. We promise it will not be boring!