Content
---
---
Do not panic and consider the real options for placing a small compact dressing room. If the quadrature of the bedroom allows, you can select part of the bedroom for the wardrobe. The wardrobe can be angular or longitudinal (wall to wall). If there really are a lot of things, you should think about a combined option. For example, part of the balcony or pantry can be used to store shoes and other accessories, and the corner dressing room will be a worthy replacement for a wardrobe.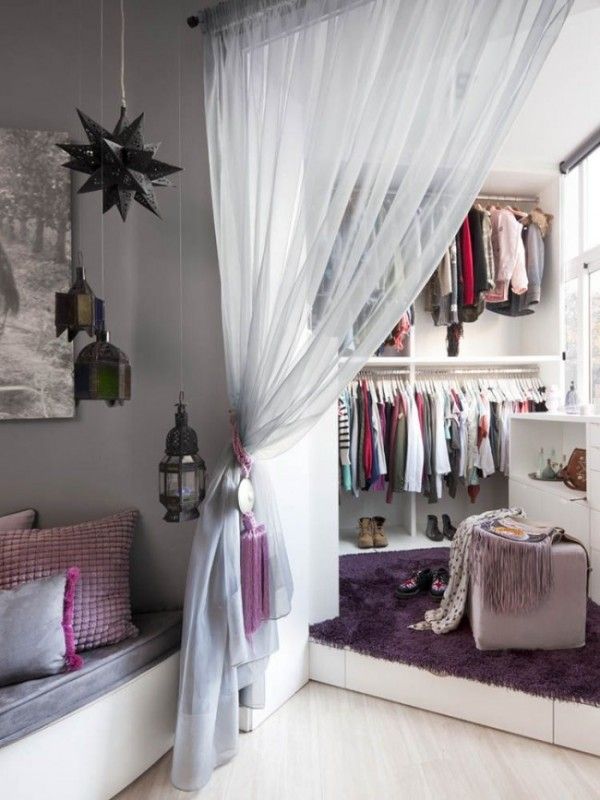 How to choose a door for a small dressing room
The closet can be closed with deaf or glass doors, a screen, curtained or completely left open. Most often, for the dressing room, either a sliding door system with mirrors is installed, or thick curtains are hung. It is also advisable to use wooden or plastic doors with an accordion.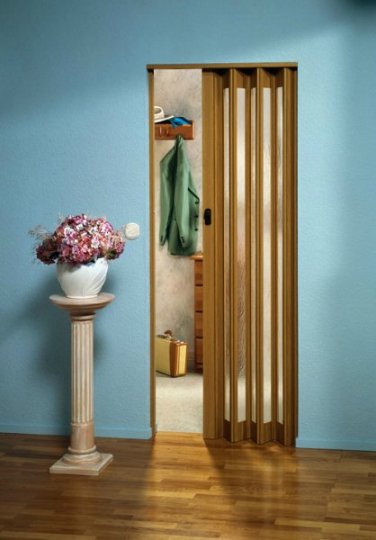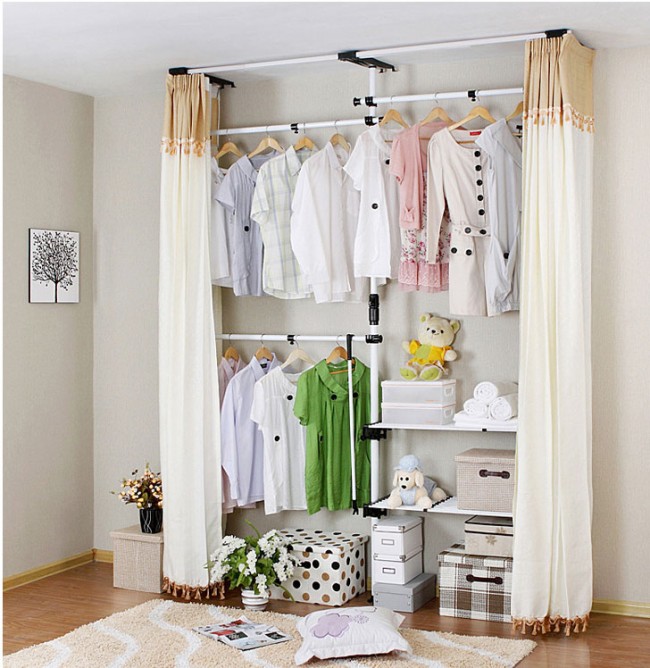 An open dressing room will save time on the selection of clothes, as well as provide the right conditions for storing clothes. Corner dressing room, it is separated from the rest of the space by just dull partitions.
If you decide on a longitudinal dressing room, you can equip a full-fledged mini-room with a cabinet for shoes.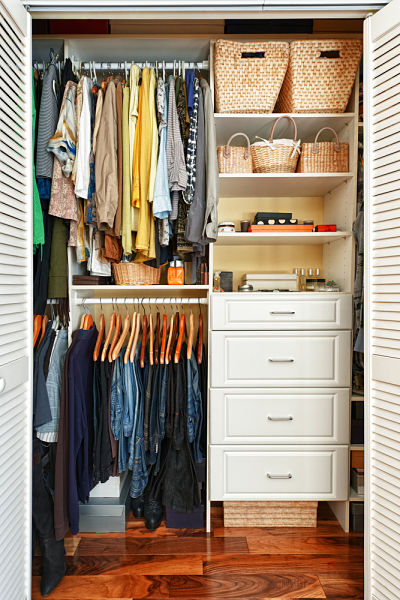 The space is fenced by the construction of a drywall partition with a doorway. You can go not so radical way and make a portable screen with mobile shelves, racks and cabinets on wheels for fans to move everything from place to place.
The free corner in the apartment can be equipped with a wardrobe by installing shelves and open-frame storage systems on profiles in it.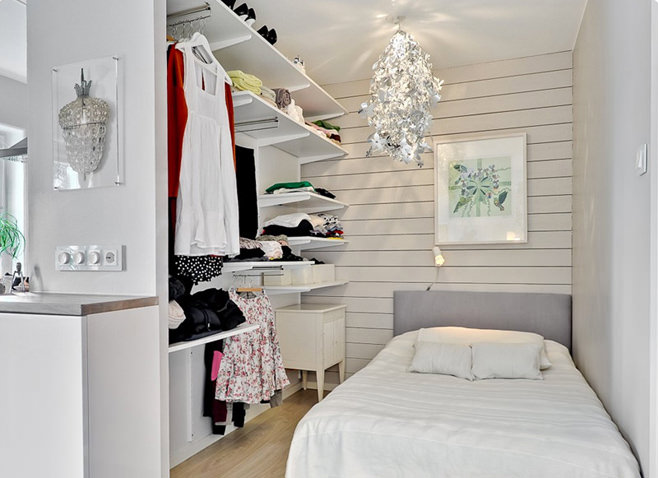 How to make a wardrobe: Style and design of a wardrobe room
In the minimalist style, the dressing room is a system of nets, aluminum profiles and plasterboard sheets followed by cosmetic puttying and painting. This is the most budget option. Not always aesthetic. For classics, they use wood (the wood texture in black with gold accents looks very strict and elegant) or matte expensive plastic stylized for it.
Open wardrobe, in the style of minimalism, can serve as a partition between the living room and bedroom.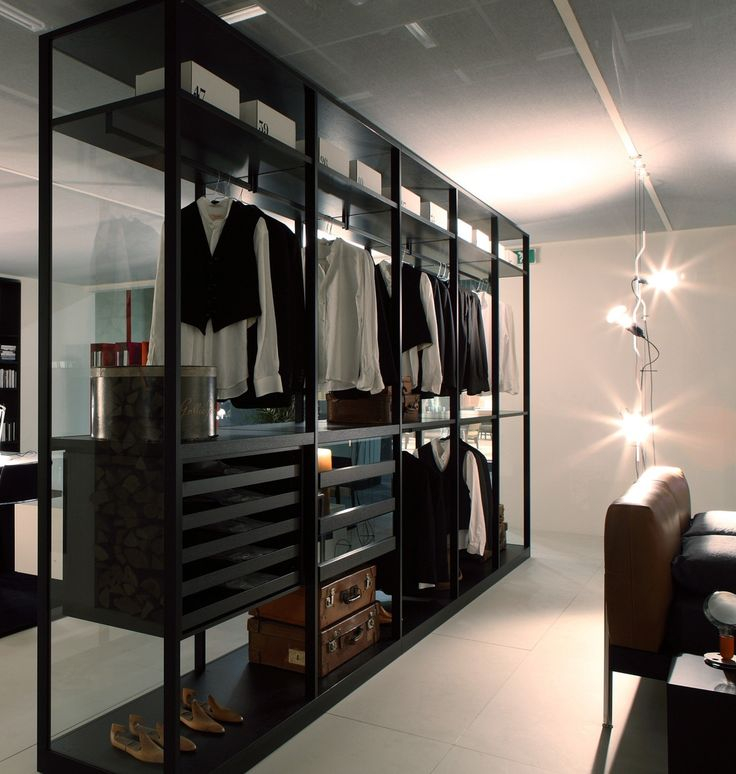 For shelves and decoration you will need particleboard, MDF, veneer, mirror decor. Do you want your dressing room to shine in an urban style, then you need to make a dressing room of glass, chrome panels and metal battens.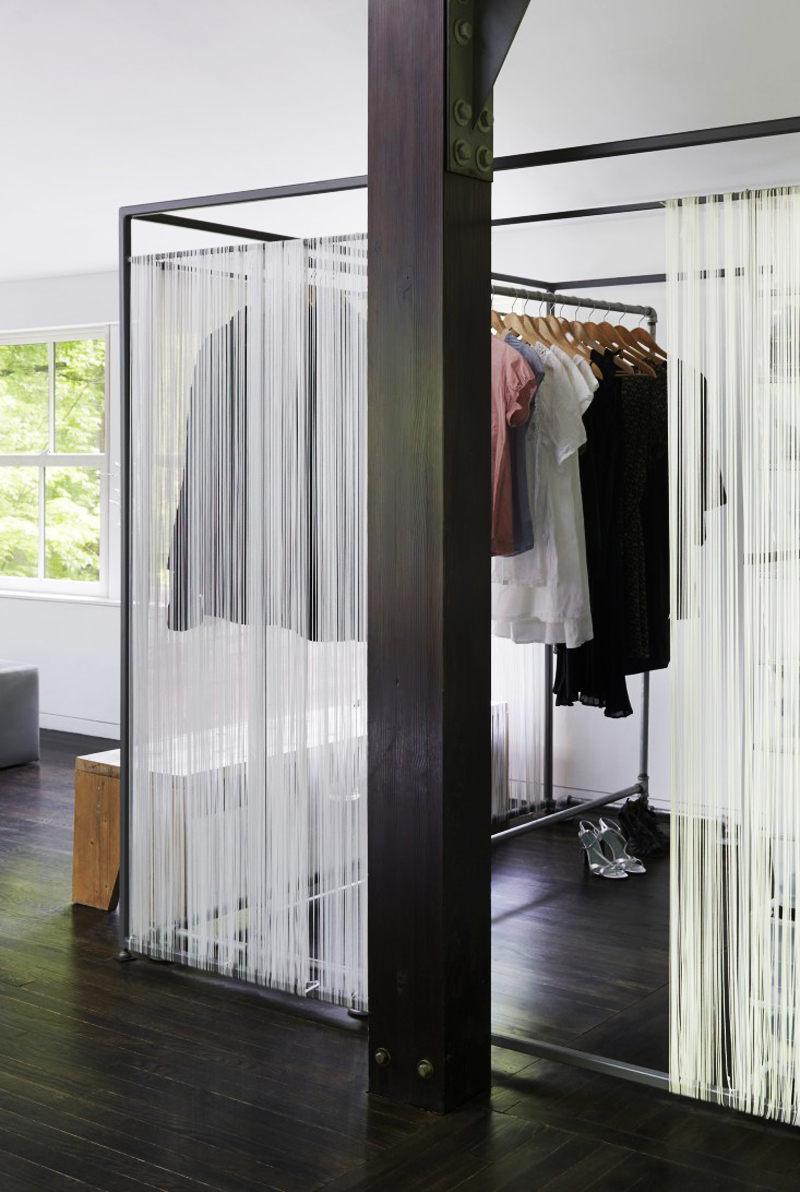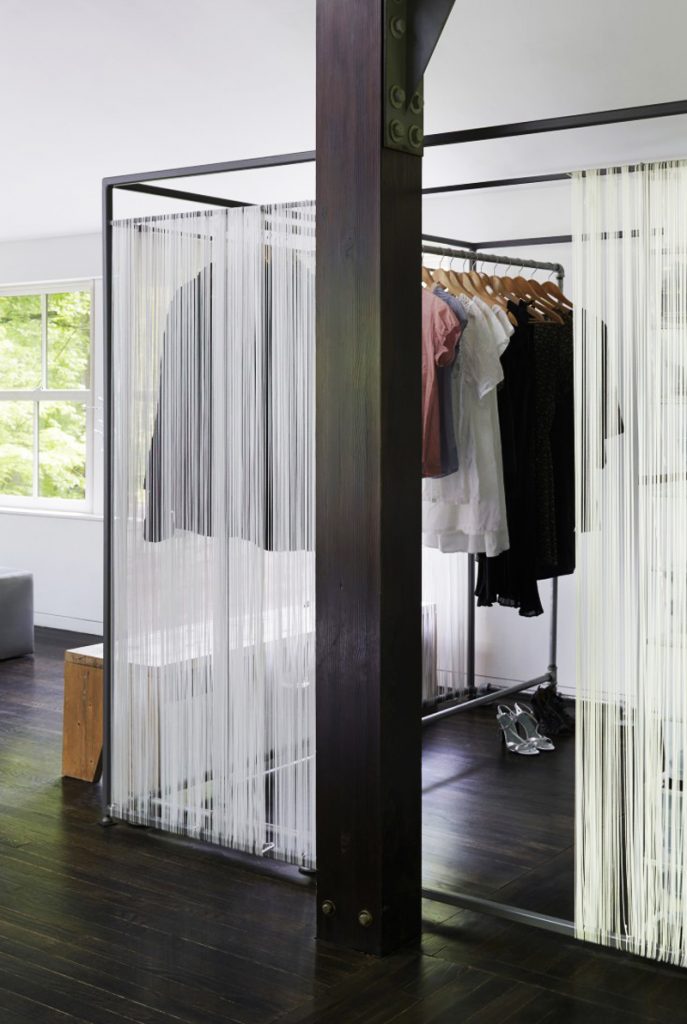 If you are attracted to the world of samurai and sakura blossoms, pay attention to the Japanese-style wardrobe design. Sliding frames with rice paper and hieroglyphs (but it is possible that your dog will gnaw one of the walls in an hour) or glass-satin with sakura blossoms will create a certain highlight of your bedroom.
The design of the walls of the dressing room should be primarily practical. Wallpaper material or painting, as well as flooring should be easily cleaned from traces of dirty shoes. Take care of even illumination by spot LEDs and convenient switch position.
For mini-wardrobes, sliding doors (or curtains) are more suitable than swing doors, although they require more complex installation.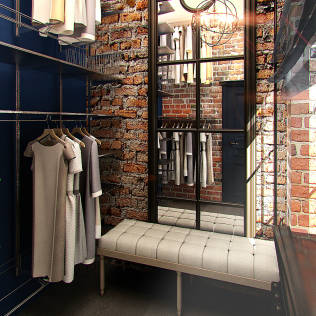 The lighting in the dressing room should be bright. Any amount of natural light needs extra light..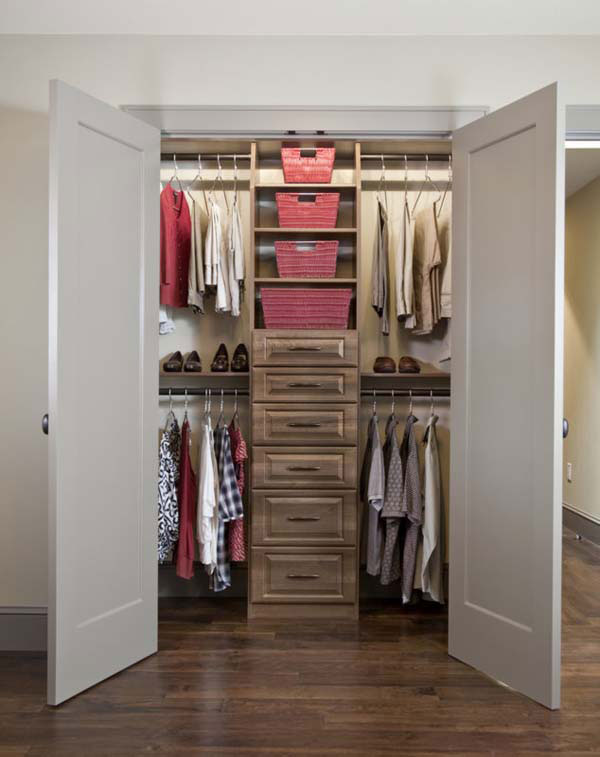 How to make a dressing room: Interior space
The internal ergonomics of all racks, shelves and cabinets are a whole art. Do not be afraid to leaf through catalogs, consult with experts, view a ton of creative photos online. Hangers should be folding, drawers for storage, hanging shelves – wardrobe designs in style loft or use boiserie panels.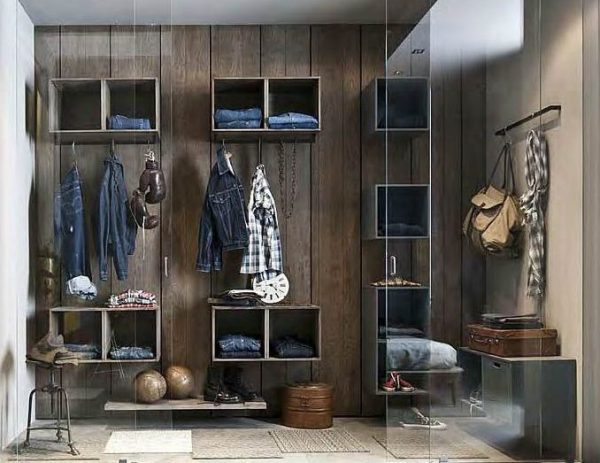 Shoes can be stored both on open racks and in closed ventilated boxes (you can use an awl to create ventilation in cardboard). Fold rarely used items in corners, distant places, and on the upper shelves..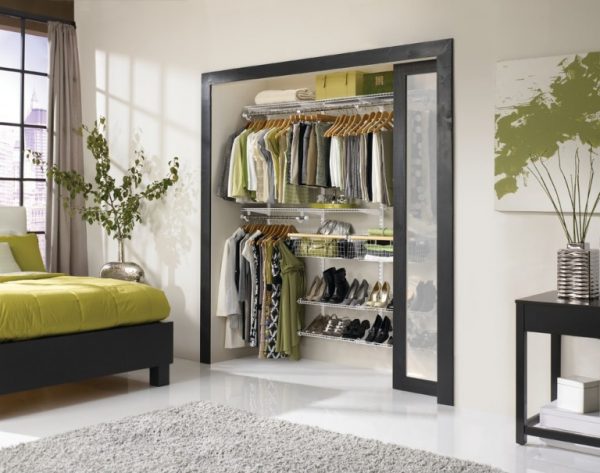 Your dressing room works for you, with our recommendations you can work out every millimeter of usable volume.