Lace is a magical weave of fabric and thread, which with its weave form an openwork pattern.
The birthplace of lace is considered Belgium, in which most of the new techniques and styles were created. Initially, lace was woven to decorate the clothes of noble people. Nowadays, the use of lace is very common, lace looks especially interesting in interiors..
Lace in the interior and design of the house
How to use it, where to use it, how to decorate your home with lace so that it becomes unusual and stylish – you will learn all about this from this article. Here are some of the most interesting ways to use lace in your interior:
1. Lace cover
A lace bedspread will look great on any bed. A contrasting combination of bedding and bedspreads is especially beneficial..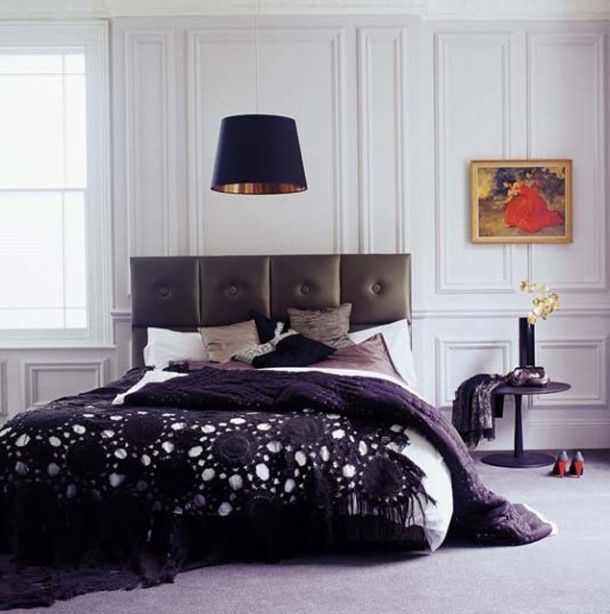 The pattern should in this case have a larger than usual weaving. This is due to the size of the bed..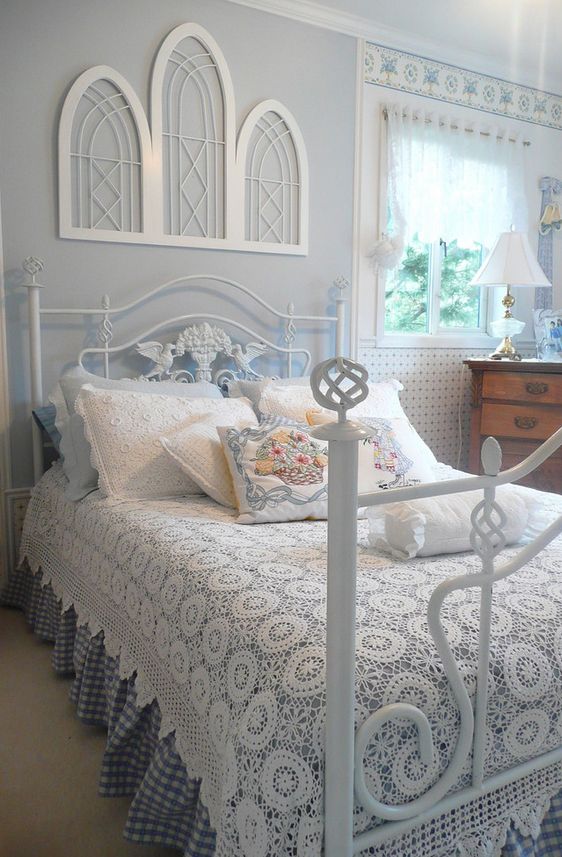 2. Lace Pillows
Lacy pillows are very moving. Use them in places you want to give a special grace.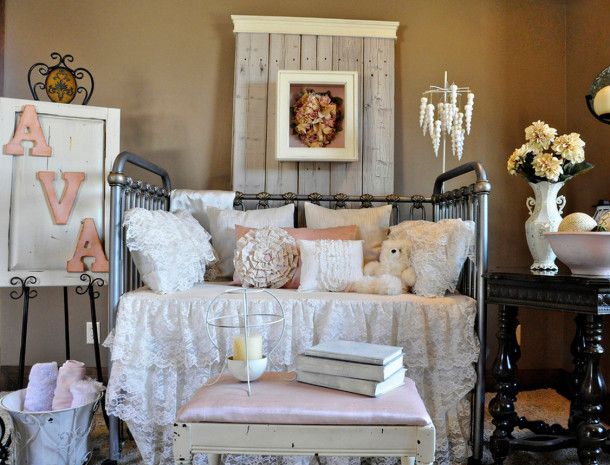 The pattern can be both natural, knitted, and imitation. The print in the form of lace on the fabric looks great, and at the same time is very convenient to use..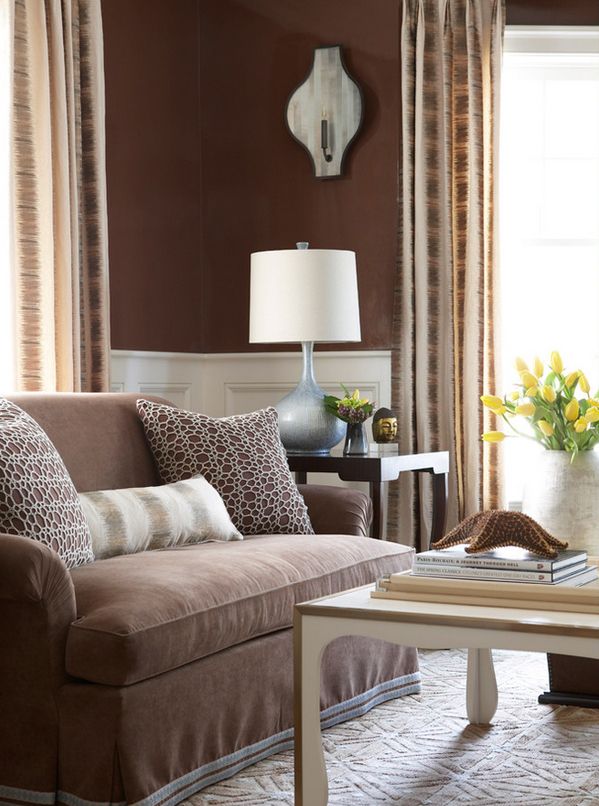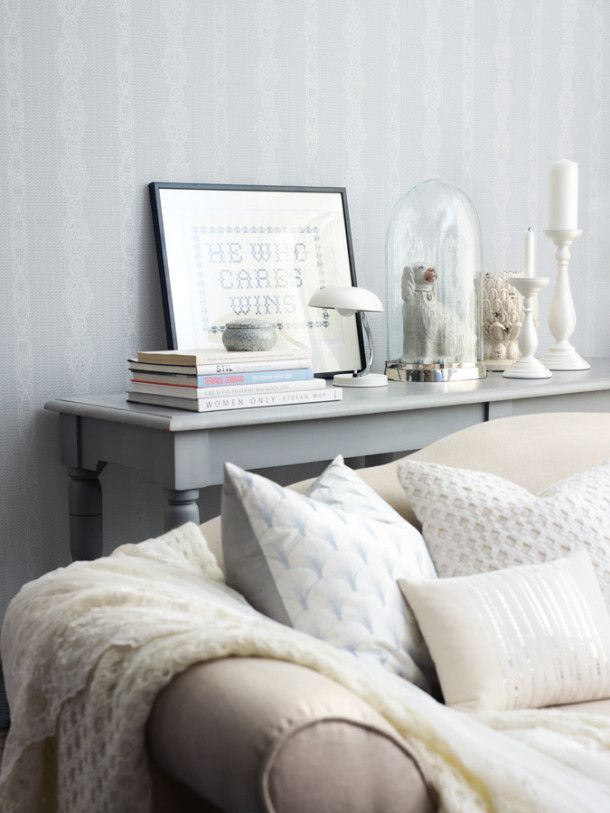 3. Wall panels of lace
Decoration of a children's room or bedroom can be a wall panel made of lace. In execution – nothing complicated: buy a piece of the required size and carefully fix it on the wall. On top with sewing needles you can fix photos dear to the heart, letters, dried flowers or other small items.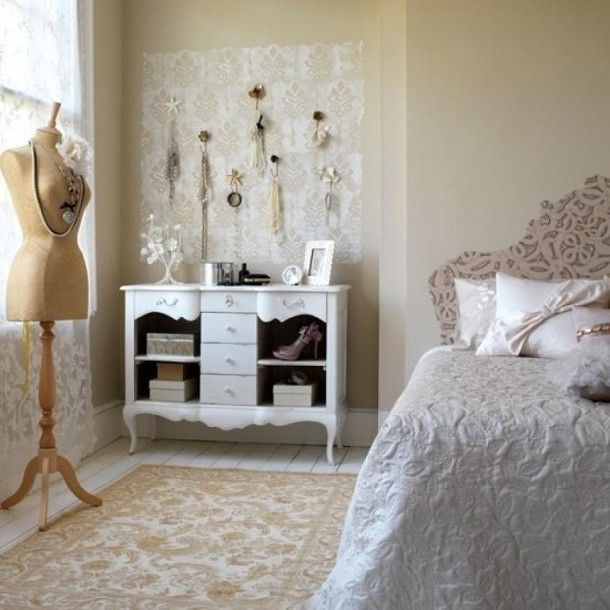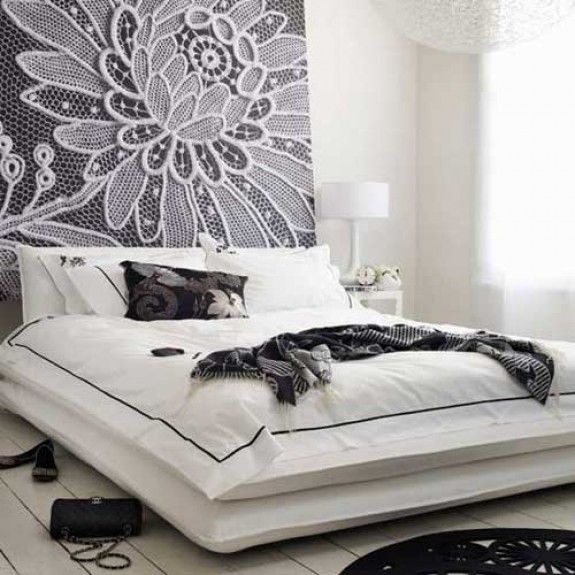 4. Lace curtains and curtains
One of the most traditional ways to use lace is window decoration. Transparent light curtains give the room sophistication and comfort. And the sunlight that breaks through the pattern fills the room with a special charm.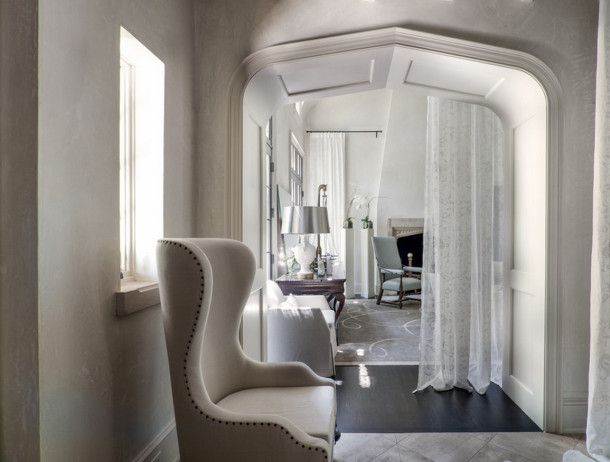 Lace curtains are especially good in country style, provence, shabby chic.
But in other styles, with the right combination, the openwork pattern will look no less interesting.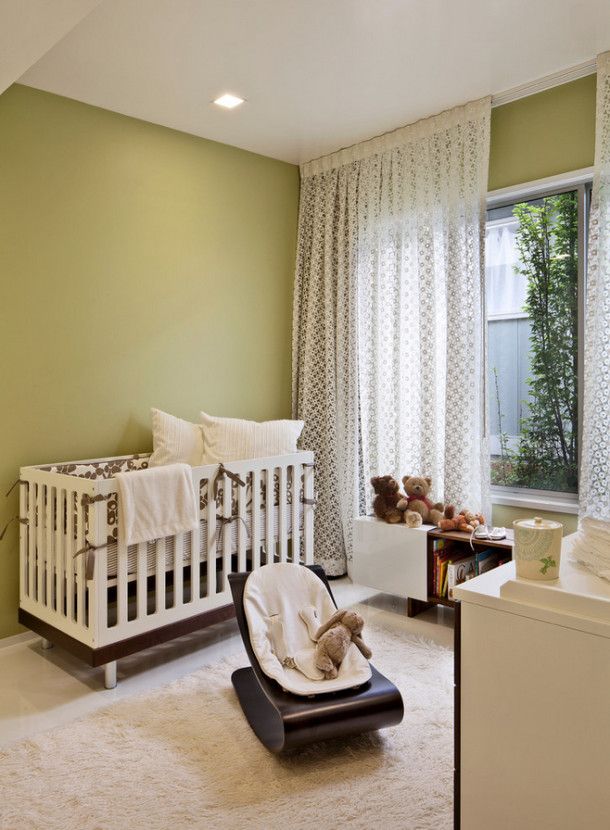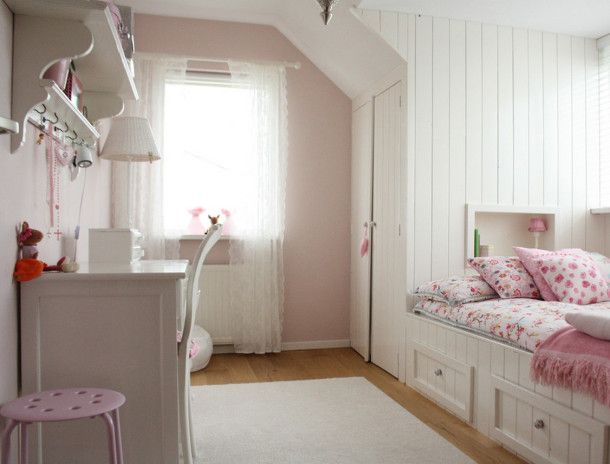 5. Lace in frames and on canvas
Take a beautiful piece of lace and, having previously drawn up its mat, put it in a frame under the glass. Or create a stencil from a starched piece of patterned fabric and apply a contrasting pattern to a plainly painted canvas.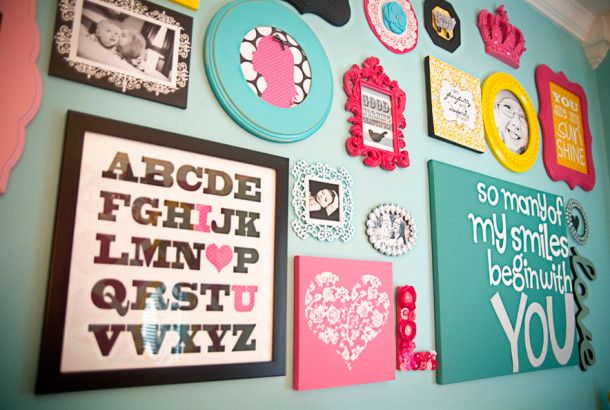 6. Lace floor
Unusual, but very bright is the technique of applying a stencil to a wooden floor. In this case, it is worth working very carefully and after applying the paint, be sure to treat the floor with varnish or other protective agent.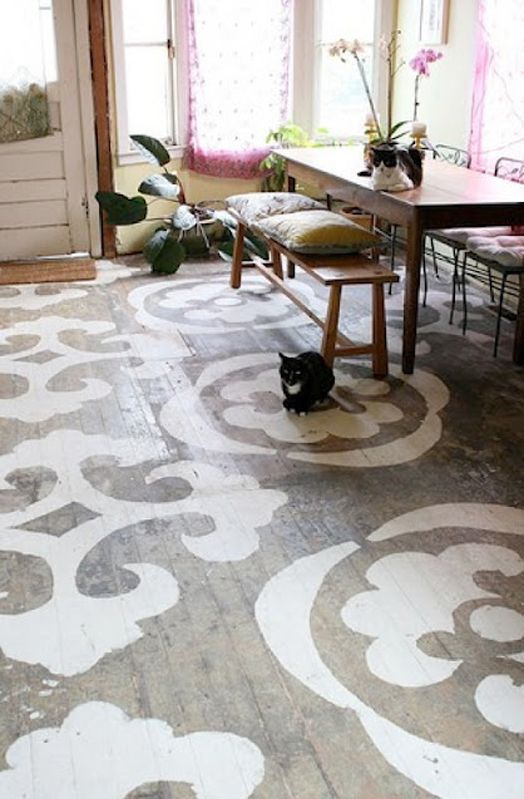 7. Patterned wallpaper of lace
One of the least painstaking and most effective ways of "introducing" lace elements into the interior is wallpaper. Just choose the design you need, check its compatibility in color and texture and feel free to start gluing.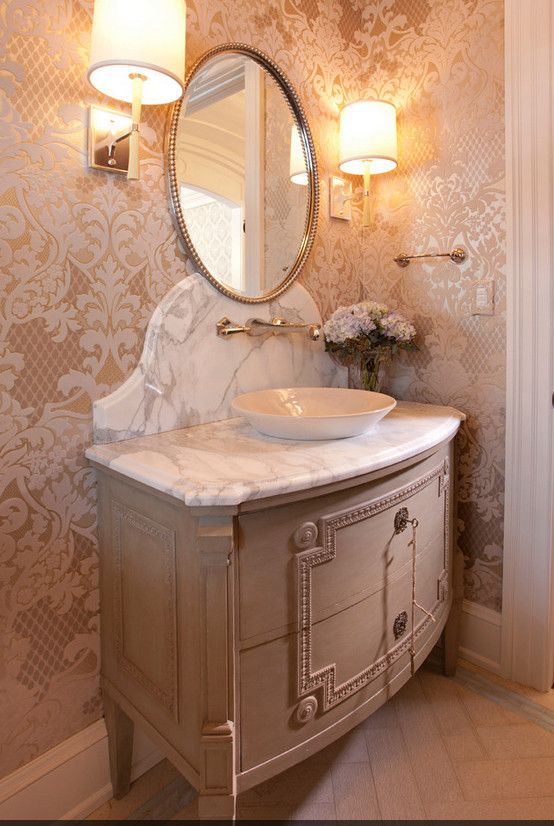 8. Openwork furniture
The facades of a regular chest of drawers or cabinets may look like lace. Despite the fact that they are made of wood or metal. This combination of rough material and elegant patterns gives the furniture a special appeal and makes it an indispensable art object in your home..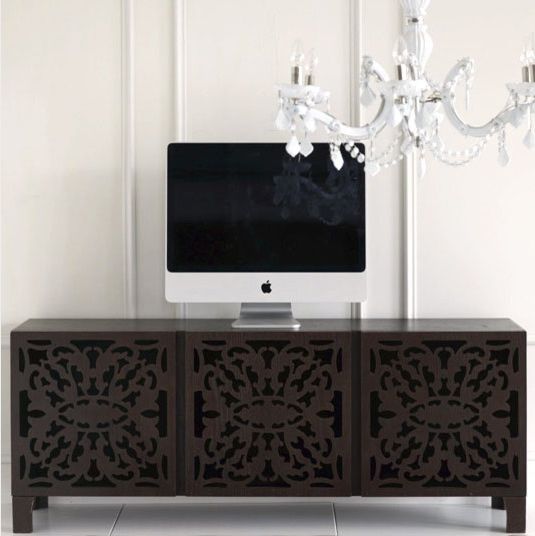 Existing furniture can be transformed by making an impression of silver or gold paint on a lace napkin, stencil or a special figured roller.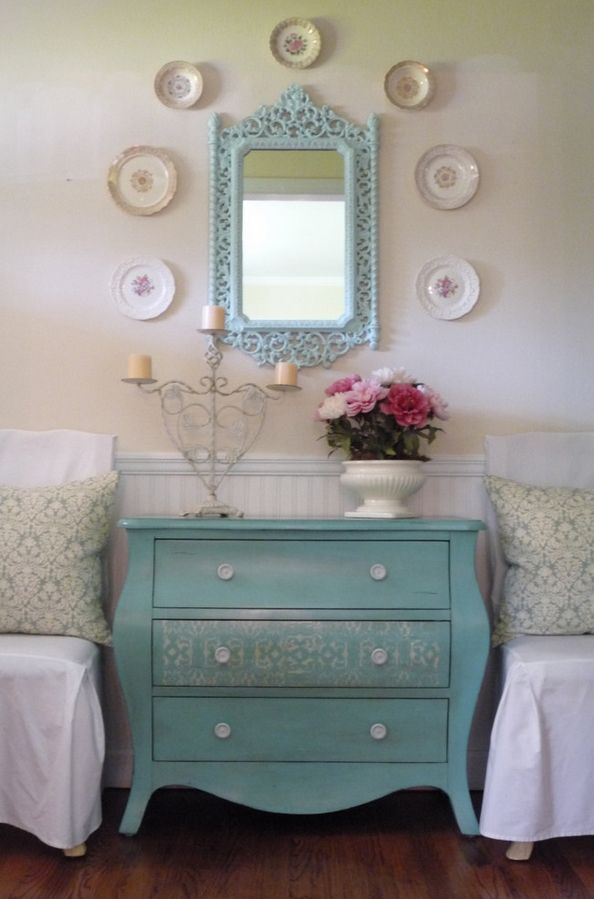 Or decorate it with decorative carnations or buttons in the form of a pattern.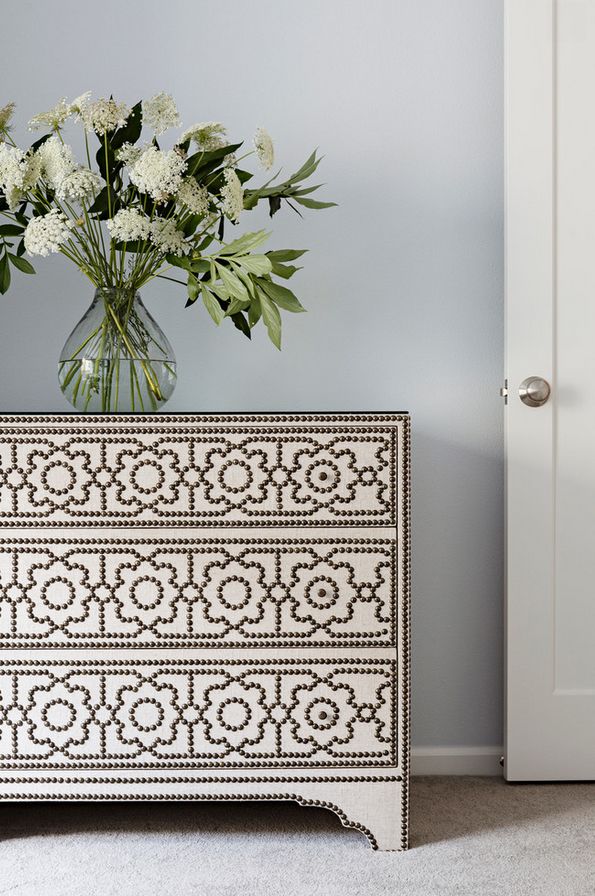 9. Lighting and lace chandeliers
It's easy to make a simple candlestick with your own hands. Cut a lace pattern from paper and wrap it around a candle. You can also find ready-made candles with lace border in decor stores..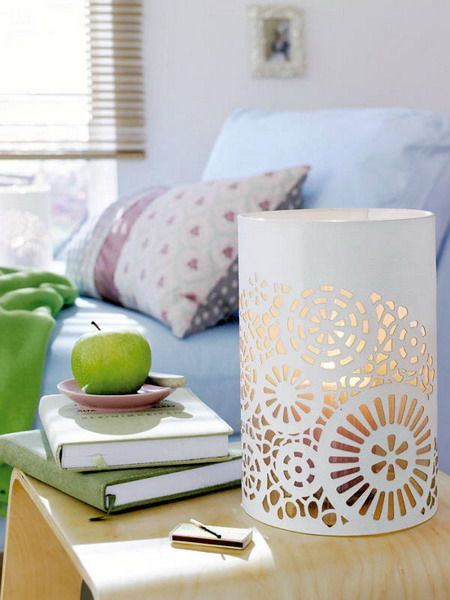 Lampshades for table and pendant ceiling lamps also look interesting..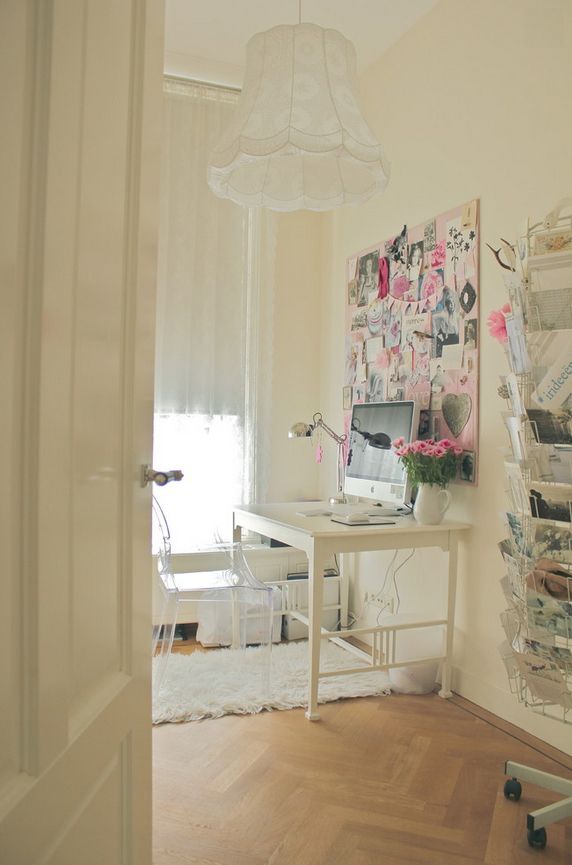 10. Storage tanks
You can purchase a stationery storage kit with openwork cutouts. Thus, the interior necessary in everyday life will become an art object. If desired, it can be painted or just make sure that in the containers there are objects that contrast with it in color.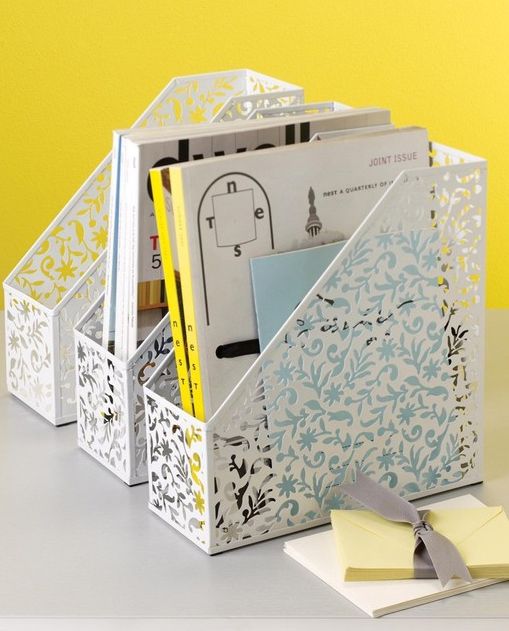 Any box or basket can also be decorated with lace – at your discretion.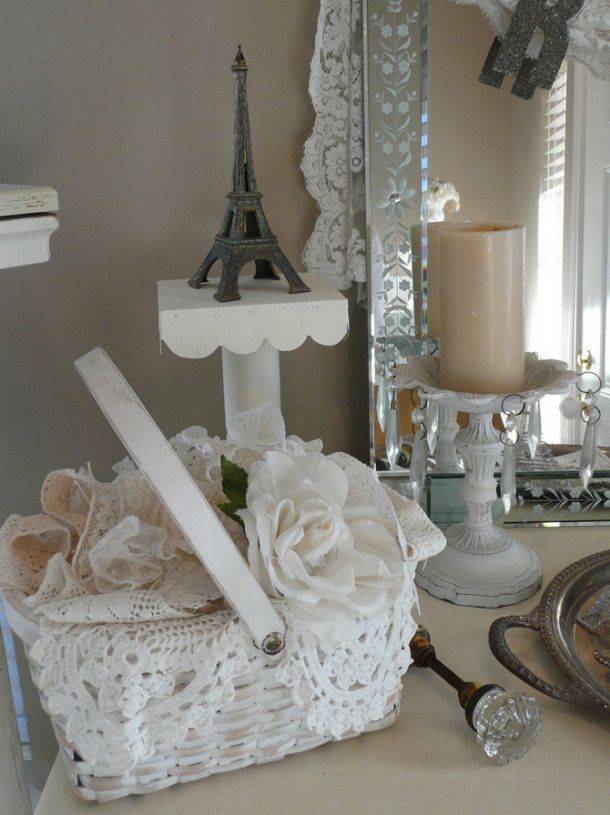 11. Lace canopy
If the area and height of the walls allows, you can hang a light openwork canopy over the bed. It performs its functions and due to the weightlessness of the fabric will not make the room visually heavier.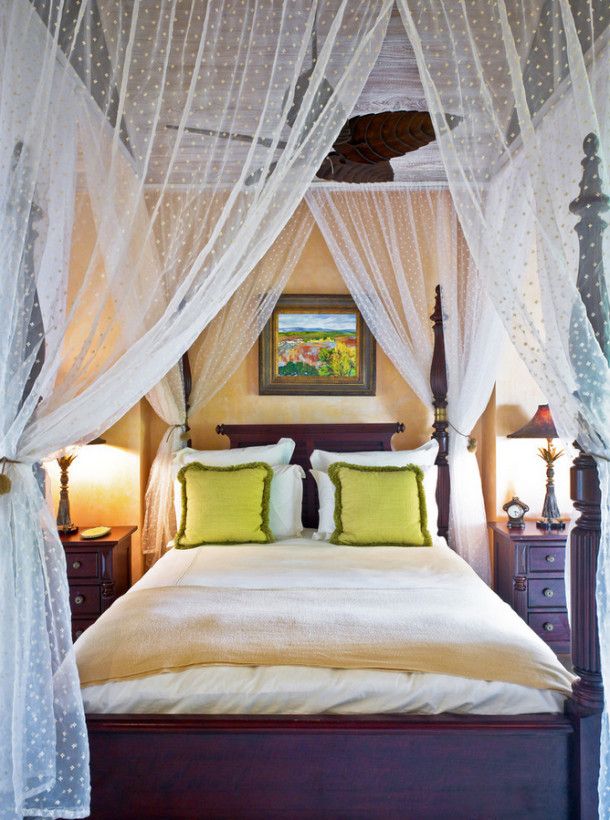 12. Tablecloth made of lace
Despite the fact that during the Soviet Union this technique was very widespread, in recent years it has not been particularly favored. And very in vain. Any table looks completely different when it is covered with a snow-white openwork tablecloth. She gives the dining area a festive and solemnity. Creates a special sublime atmosphere.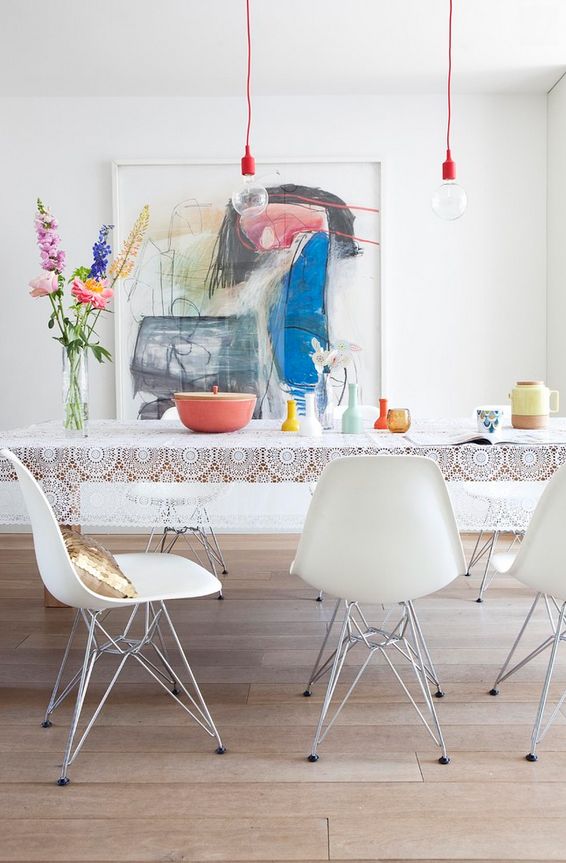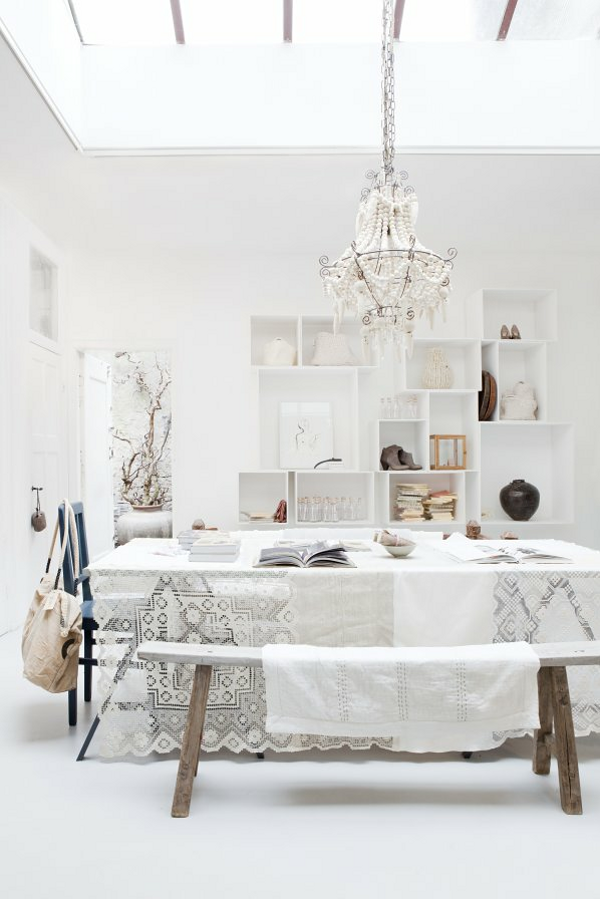 From the foregoing, we can safely conclude that the possibilities of using lace in the interior are endless. With the help of your imagination and the advice of professionals, you can achieve a lot and surpass everything that has already been done..
Lace – a universal material. It can be both textural and flat, solid and plastic, monochrome and multi-colored. It all depends on the place of use and purpose of use..