Jeans are perhaps the most popular and sought-after item in the wardrobe. All mods, without exception, have long appreciated their versatility, practicality, and unpretentiousness in use. Jeans never go out of fashion, only their styles and variations change. What jeans at the peak of popularity and ultra fashionable in spring – summer.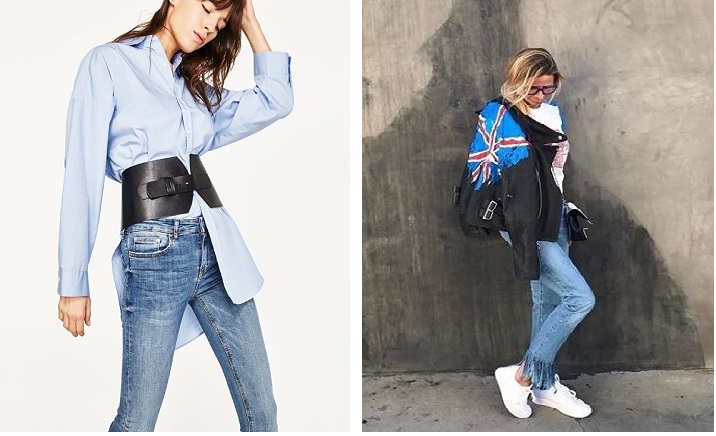 Jeans + bomber jacket + wide belt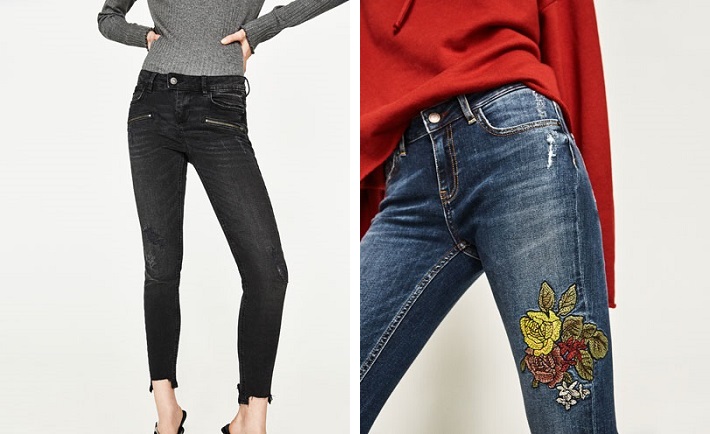 Capsule Collection: Jeans
Jeans – boyfriends with lapels are the most relevant cut of recent seasons. The male silhouette contrasts brightly with feminine forms. If you get the impression that you are wearing your boyfriend's jeans, you are in trend. They can be wide, with high and low rise, and various decor. Boyfriend jeans have the unique ability to blend with virtually any clothing..
Blue jeans – boyfriends are perfectly combined with heels, and will emphasize the harmony of your legs. In this set, it is proposed to combine a feminine blouse with a gradient, from dark blue to sky blue, and put on a stylish blue jacket over it. The combination of blue and yellow has long been considered a classic of fashionistas. So the bag and accessories matching the combination of blue and yellow colors will become a bright completion of the image..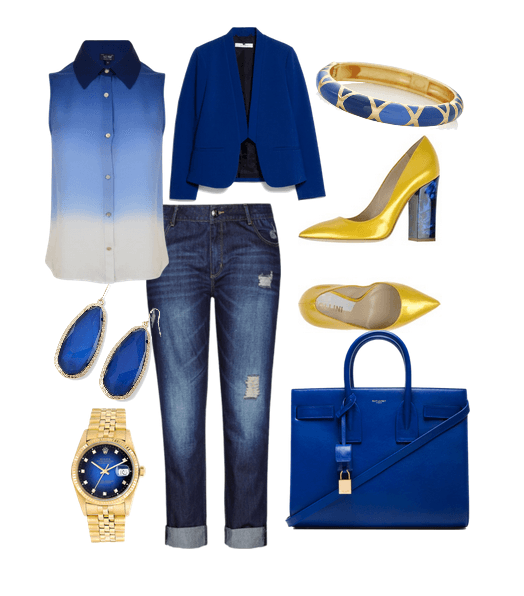 You can go further, combine jeans with a white shirt and jacket. Black and white shoes and a stylish hat are perfect for them. As accessories, you can wear a bow tie, dark glasses and a watch with an unusual strap. The result is a bold and sexy look in black and white, something that refers to the famous tuxedo. Cropped-up jeans are still relevant this season, designers are betting on classics and blue cropped jeans. Actual elements – arrow, mid rise and woven brown leather belt.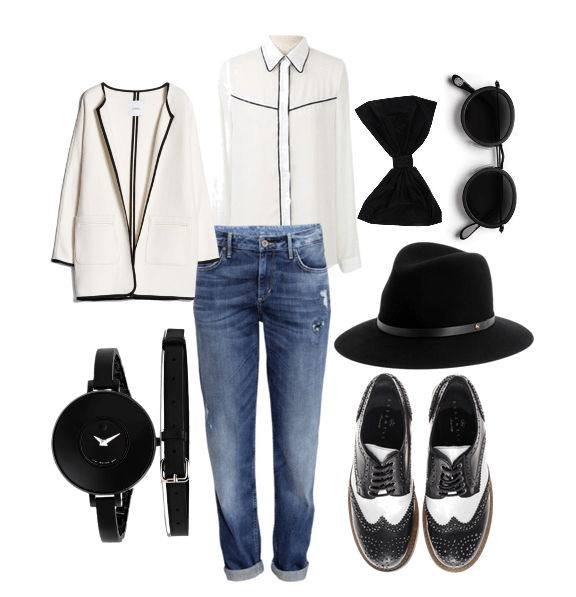 It is very fashionable to combine several shades of denim in one set this season. So we put on dark cropped jeans with a shirt, blue jeans and a gray tank top. It will be relevant to add brown Romans and a weaving belt to the dress. As already mentioned, all types of weaving are at the peak of popularity this season. We also take a capacious bag, put on big sunglasses, a fashionable hat and other accessories.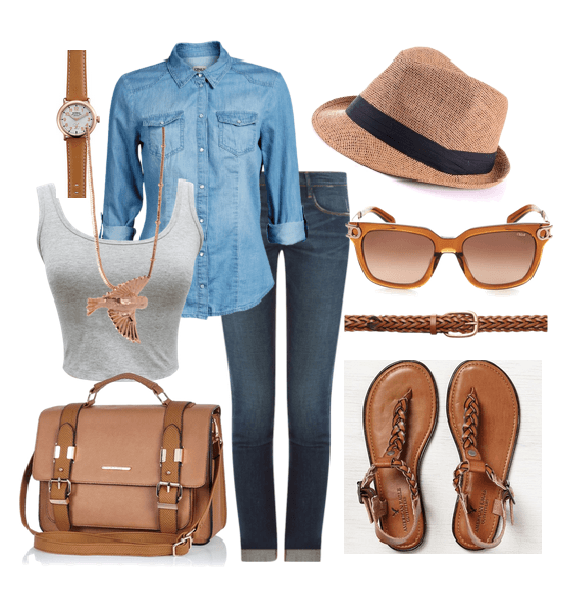 A romantic look for young girls. Wear light blue jeans with a pink tank top and open high-heeled sandals. Add with a pink bag and a gray cardigan. Metallized silver watches, glasses and jewelry with pink stones are perfect. All together a great outfit for a walk, or a trip to a cafe.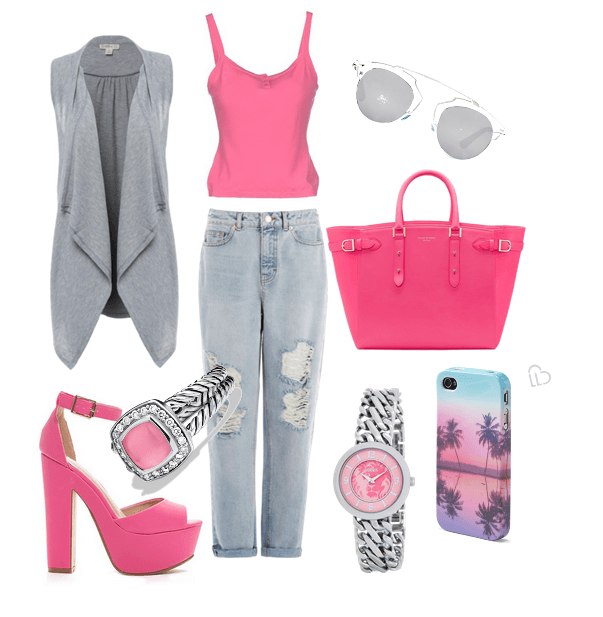 Fashionistas who prefer a sporty style will use this laid-back look. Combine the blue tucked-up jeans and a cool print t-shirt with a black bomber jacket. As shoes, sports slippers, sneakers or sneakers are suitable. Of course, every sports girl comes in handy with an unusual cap, a comfortable backpack and darkened glasses. In this way, you can feel stylish and comfortable anywhere..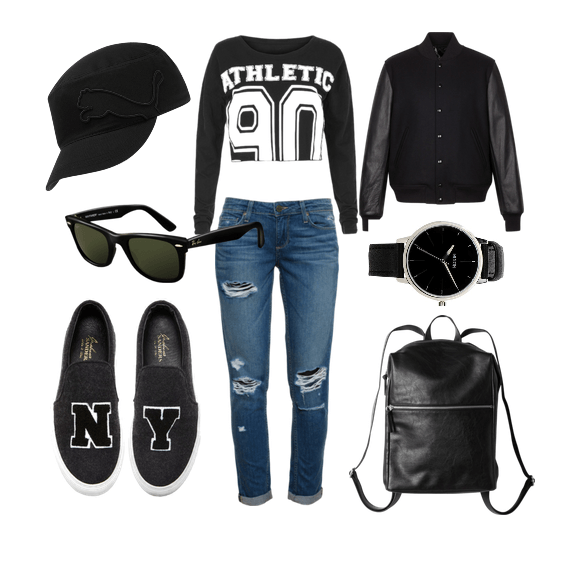 Flared jeans. Many fashion houses were inspired by the creation of spring-summer collections, the fashion of the 70s. Wide flared jeans are perhaps the most striking symbol of the hippies and all the fashionistas of the time. Such a cut will suit any girl, he visually lengthens the legs and removes the flaws of the figure.
High-rise blue flare jeans look perfect with a black fitted jacket and a navy striped t-shirt. In this way and comfortable ballet shoes, and glasses you can go to work. And complementing it with red stilettos, a bright handbag, a massive gold chain, a hat and other jewelry.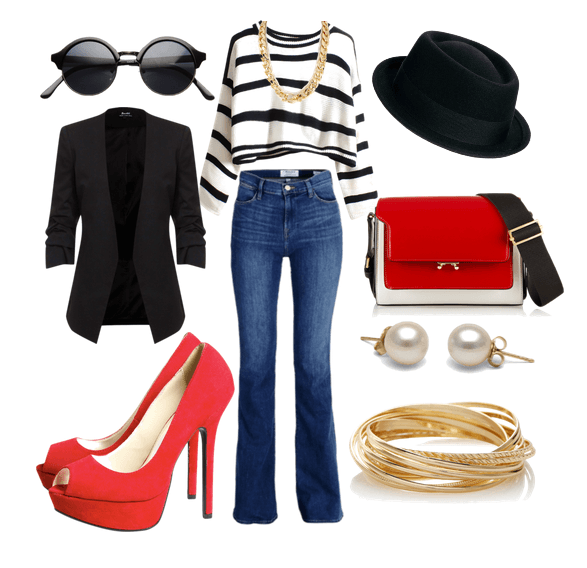 Stylish look in the spirit of a "cowboy rodeo". A blue flare jeans with a plaid shirt and beige ankle boots will make an ideal ensemble. You can add a little country style with a cowboy hat, wide-rimmed glasses and a bag with a fringe of golden sand color. Waist can be emphasized with the help of a wide belt, and high heel and many bracelets will give additional femininity.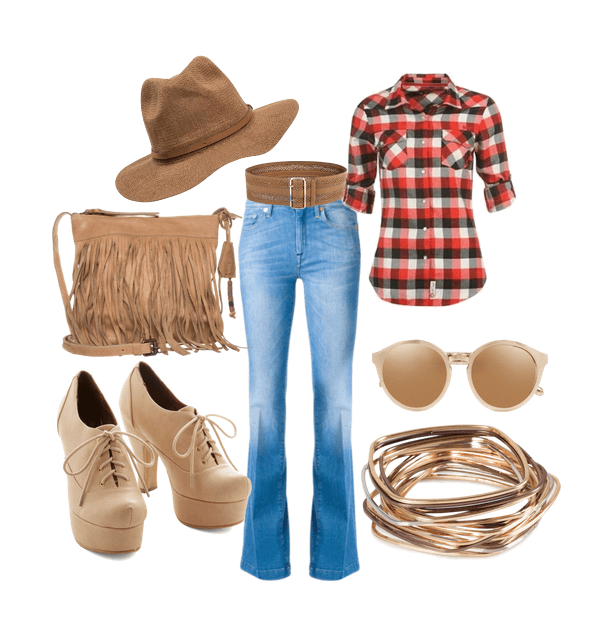 Decorated jeans. Do not be afraid to experiment. The main rule of this season, no rules. Do not be afraid of busting, fantasize, enjoy the process and the result. Rhinestones, sequins, lace, rivets, graffiti, the most various decor is in fashion.
Jeans with bright patterns, beads and metal rivets will create a sunny mood. Put them on with a denim vest, orange T-shirt and orange sandals on a high platform. Also, a bracelet, shawl and bag that will support the color scheme will be a bright addition. In this way, "orange summer" is guaranteed to be the most memorable.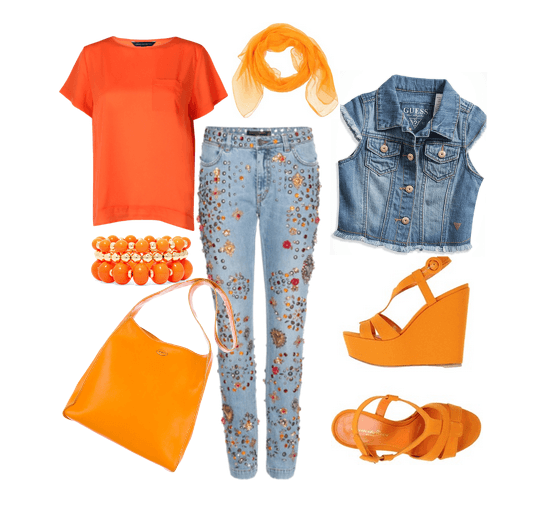 Blue jeans with a "star" print, a great choice for girls. In early spring they can be worn with comfortable sneakers, a warmed vest, hat and burgundy scarf. Wear a wool sweater down. All together, these accessories go well with a pattern on jeans. A win-win, stylish and warm look for cool weather.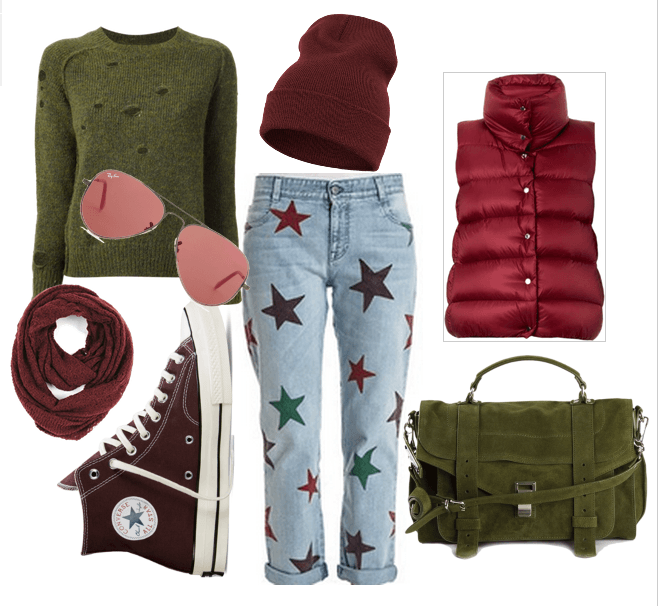 Denim overalls. Many designers are strongly advised to get a fashionable and comfortable jumpsuit. This wardrobe item becomes stylish in combination with fashionable additions. A great option for a dynamic summer 2017.
Denim jumpsuit can be very feminine. Combine it with turquoise sandals with a steady heel and a piquant ankle strap with a bright bag with a pattern of several turquoise shades. And sea-colored glasses, a necklace with turquoise stones, a silk scarf and a wide-brimmed straw hat will make your look perfect for a walk on the sea or a yacht.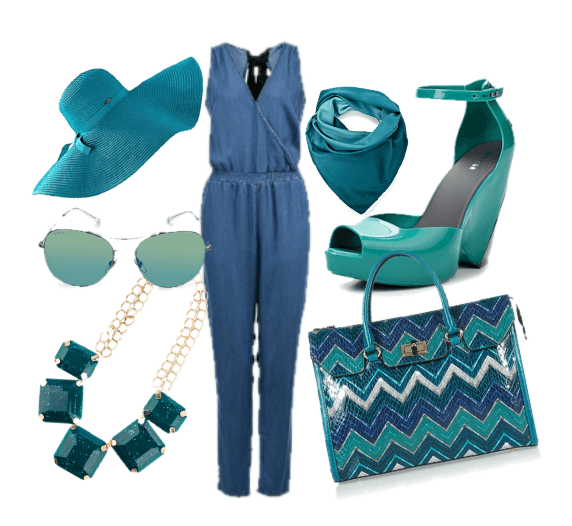 Classic straight jeans are always in trend. Shades from blue and blue to deep blue with a high rise are popular this season. Such jeans are suitable for women with a different figure and organically fit into any ensemble. In them you can go both to the office and to the party.
Traditional straight blue jeans blend harmoniously with light blue boots, a blue sweater, and an elegant coat in a sky-blue color. A very modern look, along with a small blue handbag, a light scarf and accessories in the same color scheme, will add a little warmth and romance in rainy spring weather.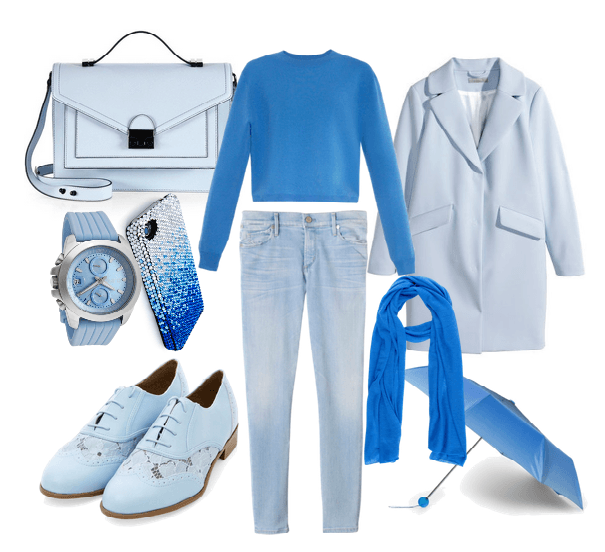 Combine blue straight jeans with a pink chiffon blouse and a yellow jacket with a sleeve. High heel shoes and bag. The combination of juicy, summer colors and unusual accessories in one look makes the image bold and glamorous.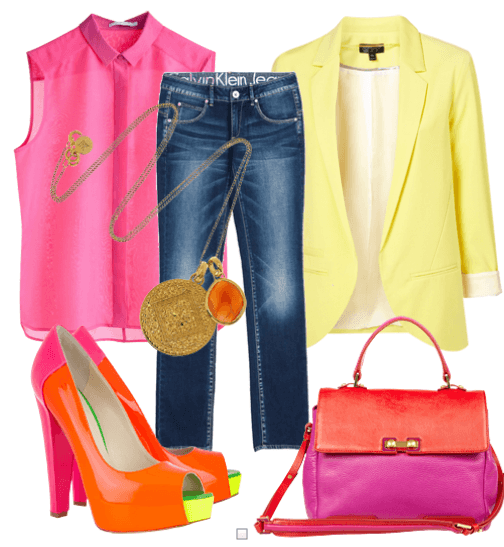 Shades of green are in fashion this season. So put on lemon jeans with bright, fun sneakers, with a leopard print. They can be combined with a green T-shirt or sweater with an open shoulder and complemented with a small green handbag, bright jewelry and sunglasses. The effect will be unique, and your image will be bright and memorable.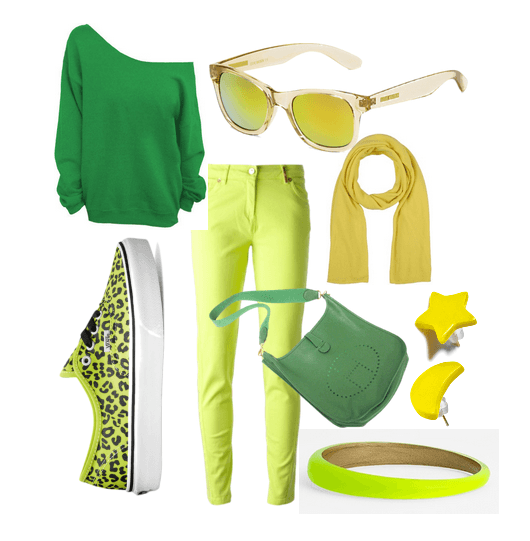 You may also like our article. about fashionable stylish trends of the season 
Be fashionable! Beautiful girl!!!