Content
---
---
Despite the variety of bag models, designers have relied on versatility. Read our article on the trendiest trend bags this season.!
Bag with skirt
To put a skirt on a bag – such a fashion is offered to us by the leading fashion houses Chanel and Balenciaga.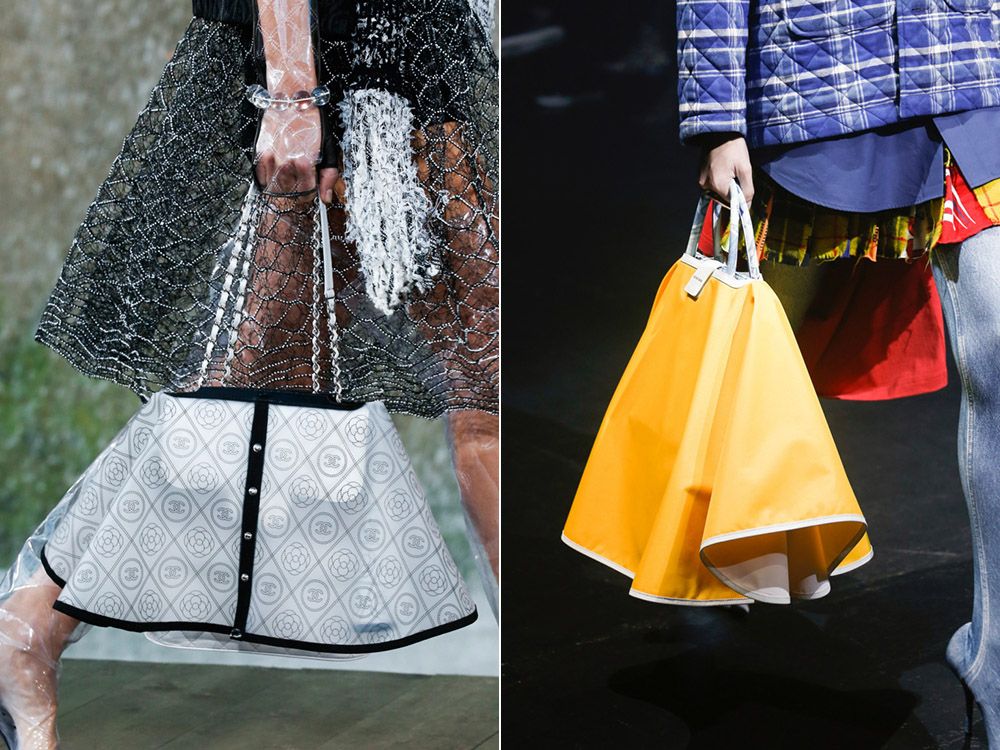 The skirt even has its own style – the sun, which can be fastened on the front with metal buttons in the form of beads.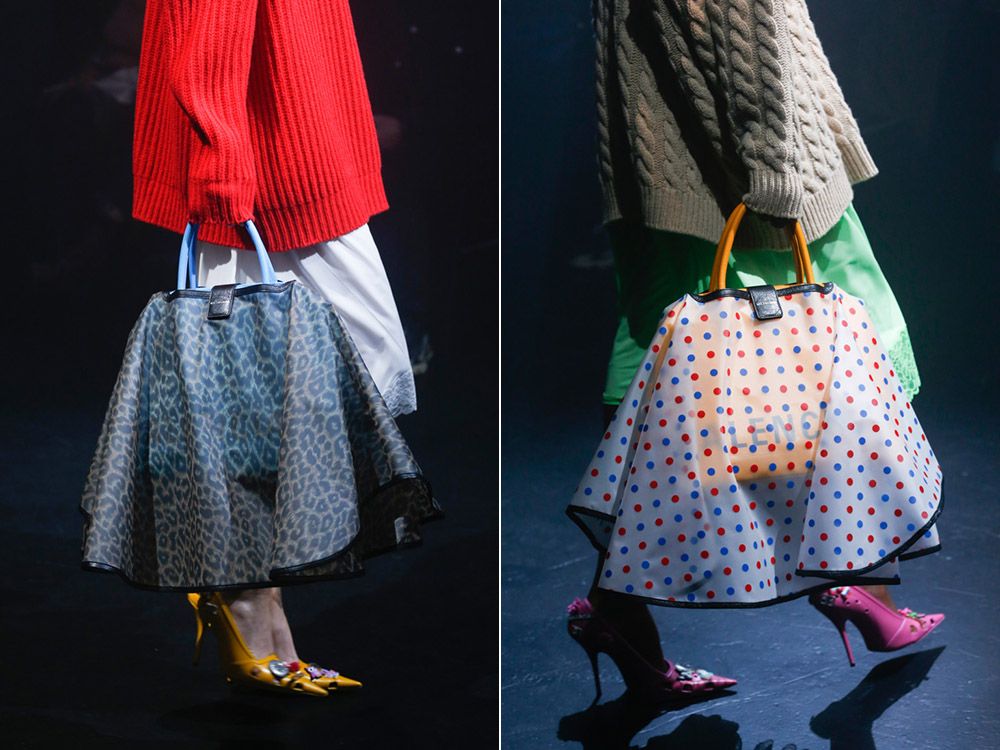 Transparent bags
Plastic became the main material in the spring-summer 2018 season. Almost everything was made of it. Some fashion houses presented whole "plastic" total – look. Designers proposed their idea – hide everything you need in a smaller bag and put it in a larger transparent bag.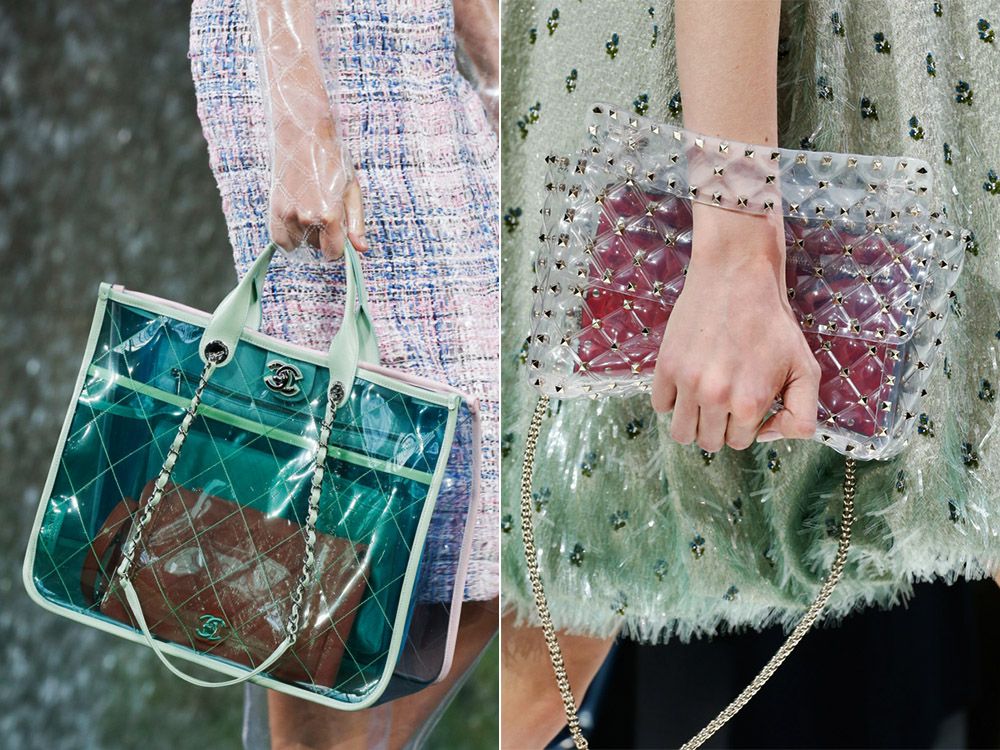 Pouch
If we talk about practical models, then the most relevant option can be called a purse bag. Almost every designer included this bag model in his collection..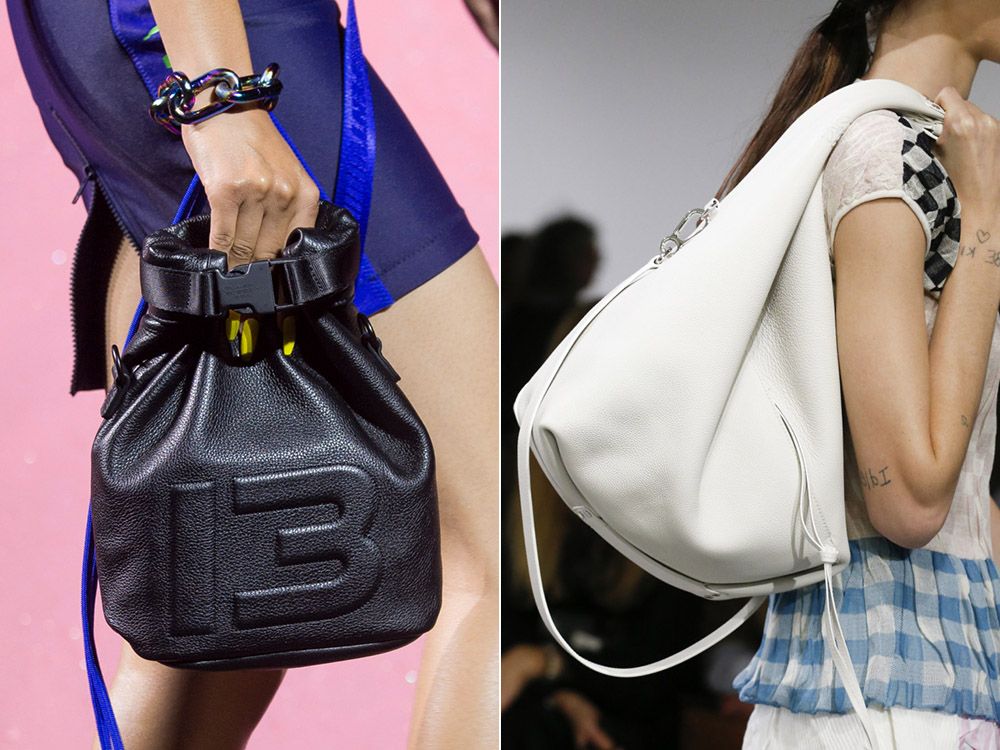 bag from Alexander Wang – has decorative metal elements, the bright color of Cherry Tomato is one of the most trendy shades of the season in which the bag is made. Or a Bottega Veneta bag, which stands out with its checkerboard print.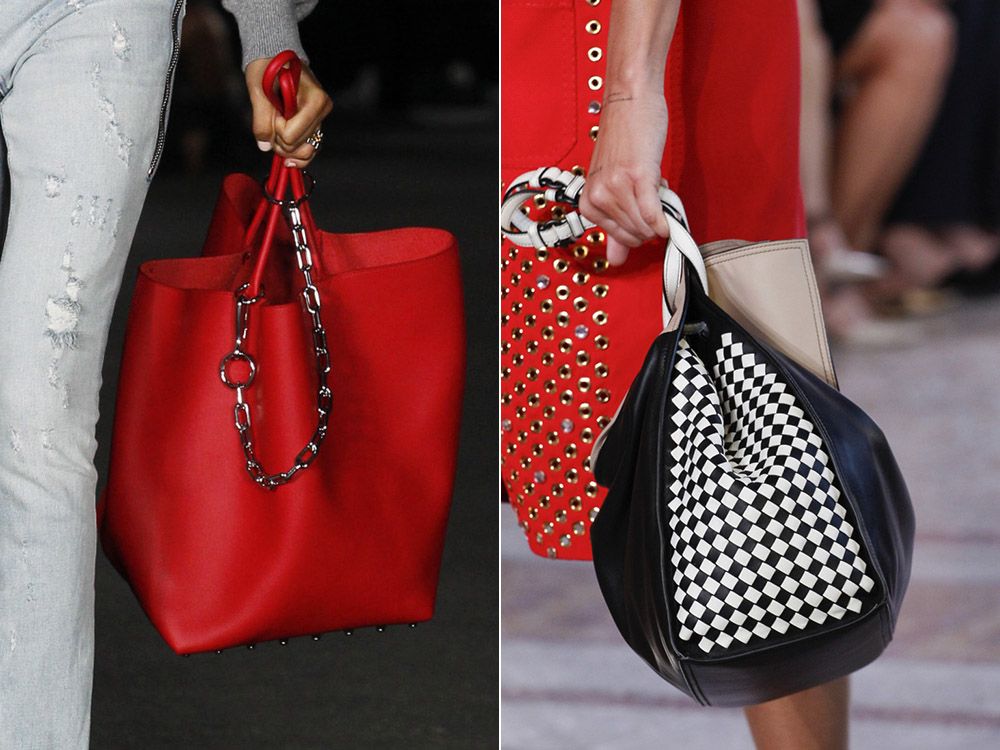 Bag-bag and purse bag
Bag-package is another fashionable representative of the spring-summer season 2018, which is an analogue of comfortable and roomy bags – for shoppers. New models have the shape of a square or a trapezoid. By the beauty and materials of which they are made, bags-packages can be quite worthy of competition even for evening clutches.
For example, Salvatore Ferragamo's handbags are elegant in both form and design..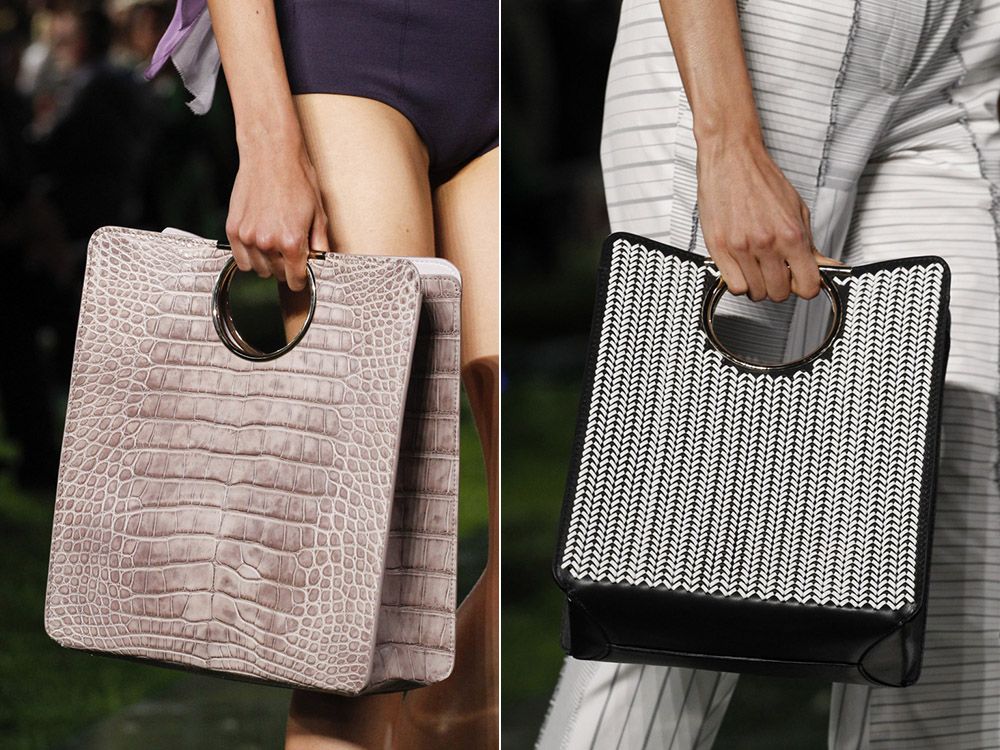 Dolce & Gabbana and Fendi presented their fashionable "packages". Fendi bag with color print and woven handles. A bright red Dolce bag & Gabbana with expensive fittings – designer exclusive.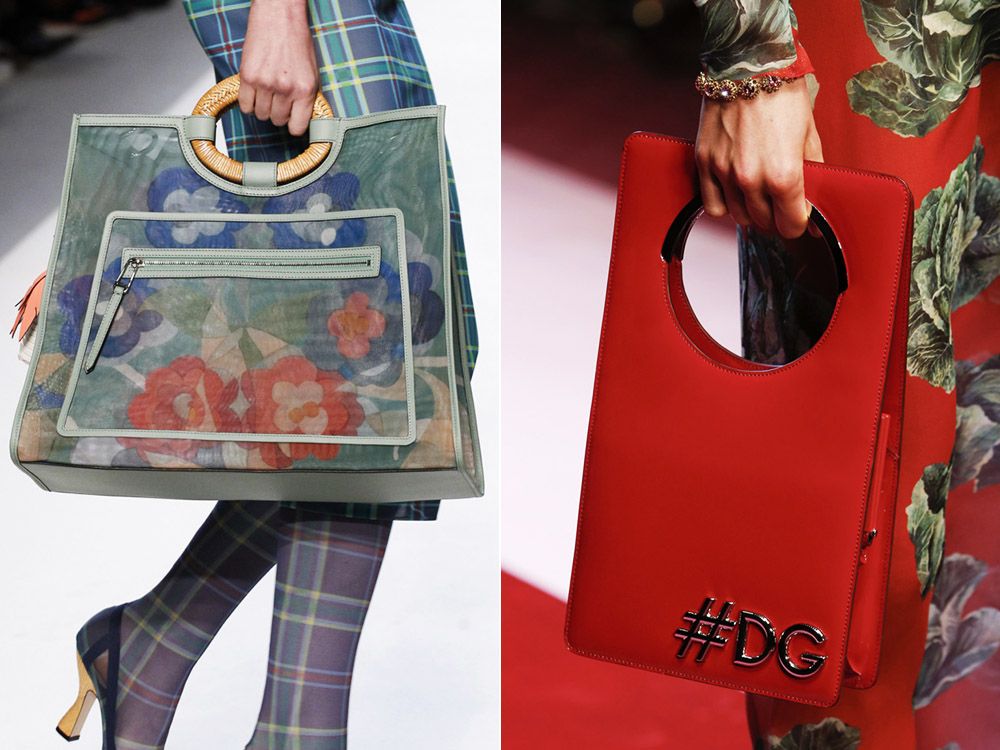 Wicker bags
Wicker bags stylized as baskets are a hit this summer. The weave has spread literally to all styles of bags. Materials for weaving can be different: straw, raffia, fabric, leather or plastic.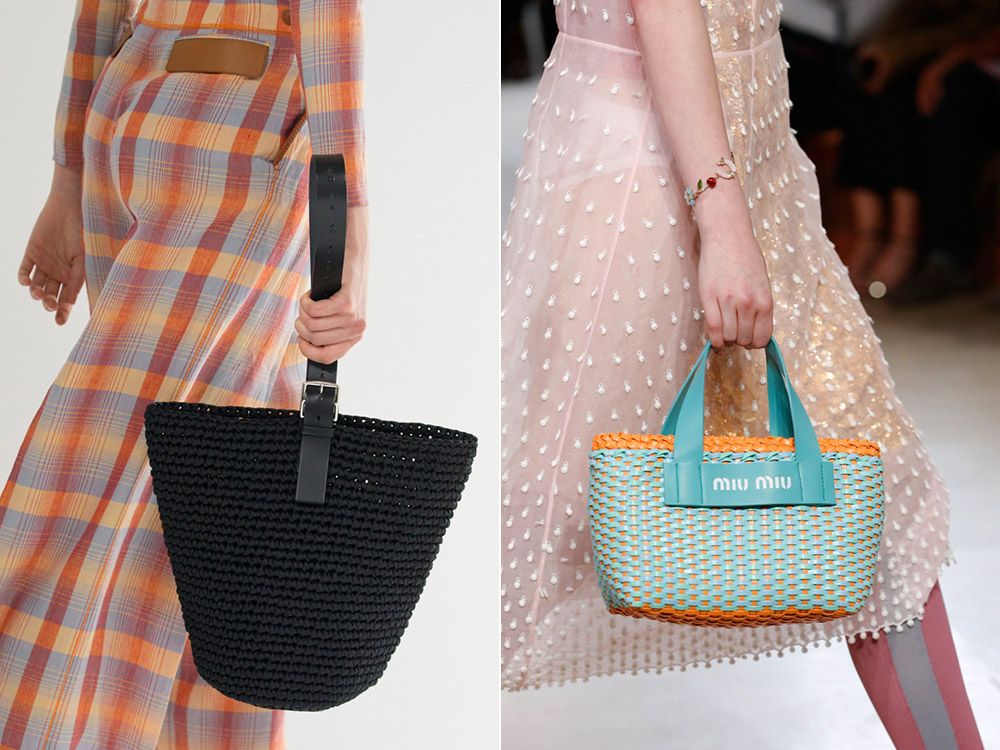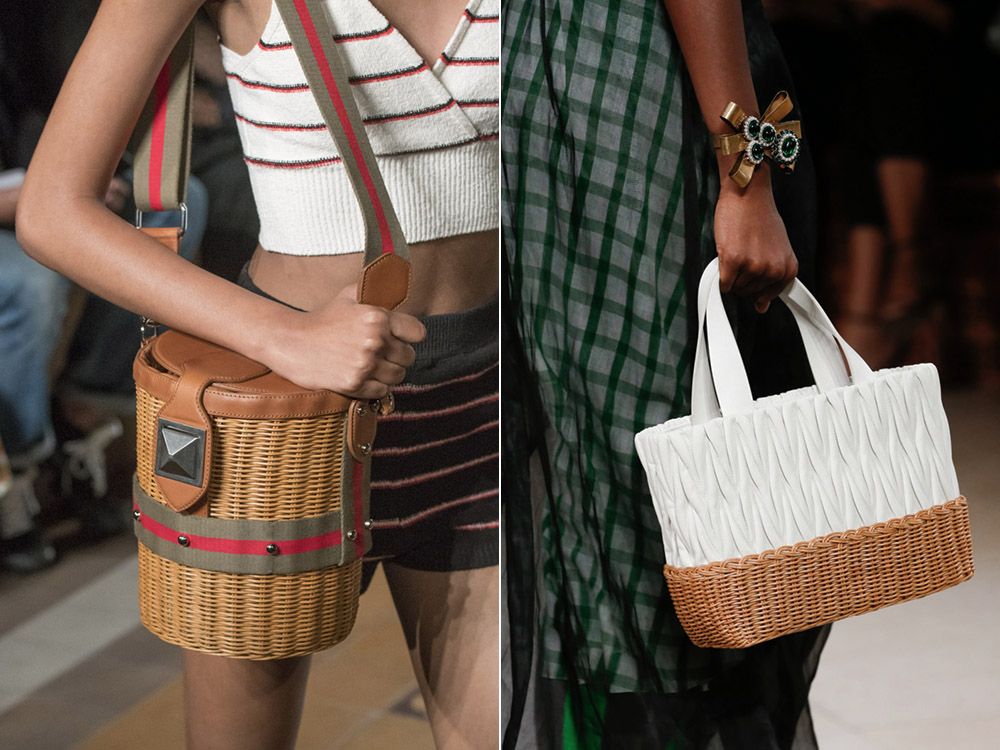 Waist bag
In the spring and summer of 2018, waist bags are very relevant.
Gucci waist bags have successfully combined different textures: wool inserts and leather trim. Givenchy bag in dark ocher color is very similar to a mini bag. Both options are fixed around the waist..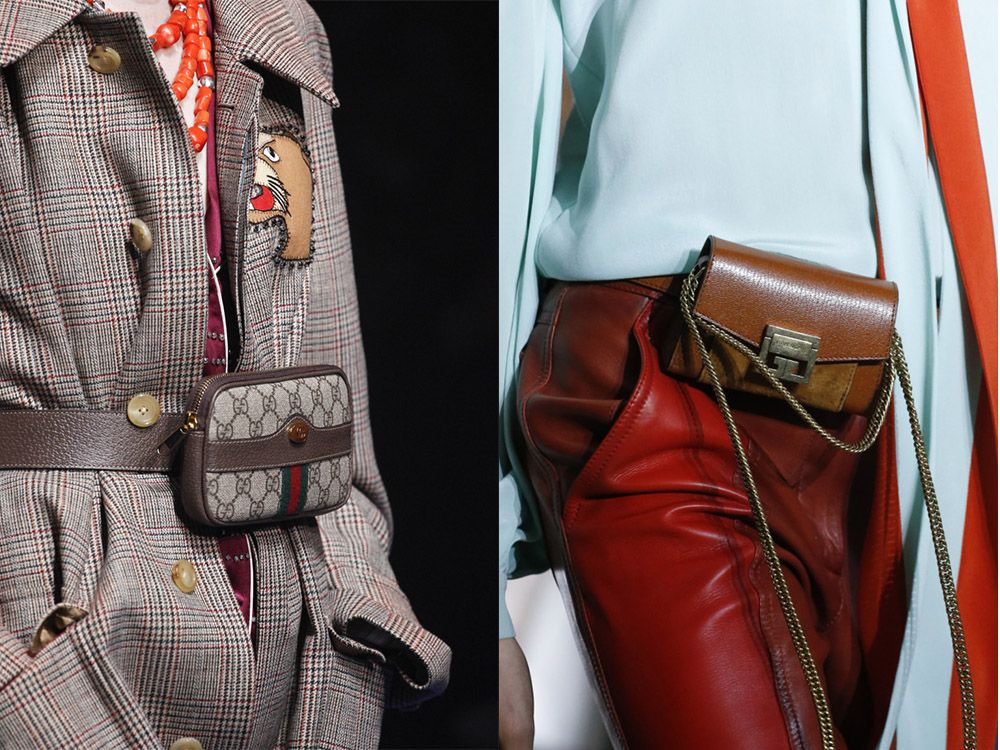 Balenciaga and Alexander Wang have proposed another version of waist bags – carry them over the shoulder.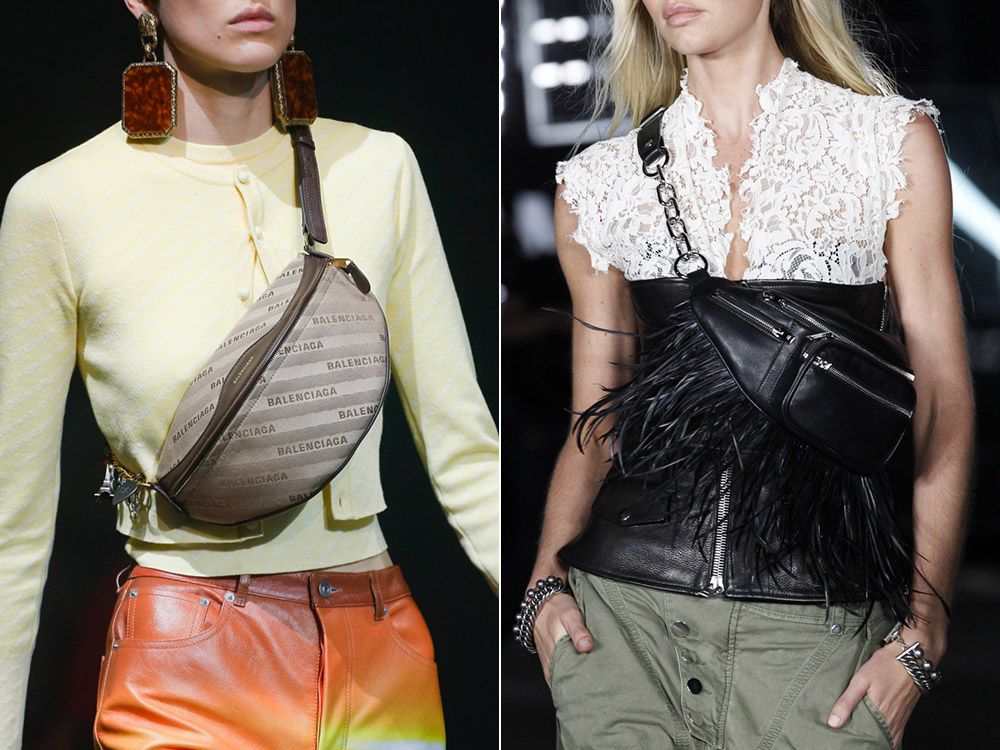 Shoulder bag
Crossbody – Everyone loved this model for its long strap, through which it is convenient to carry a bag over your shoulder. In the spring-summer 2018 season, almost every designer presented his Crossbody. Balmain and Bottega Veneta released universal handbags on a chain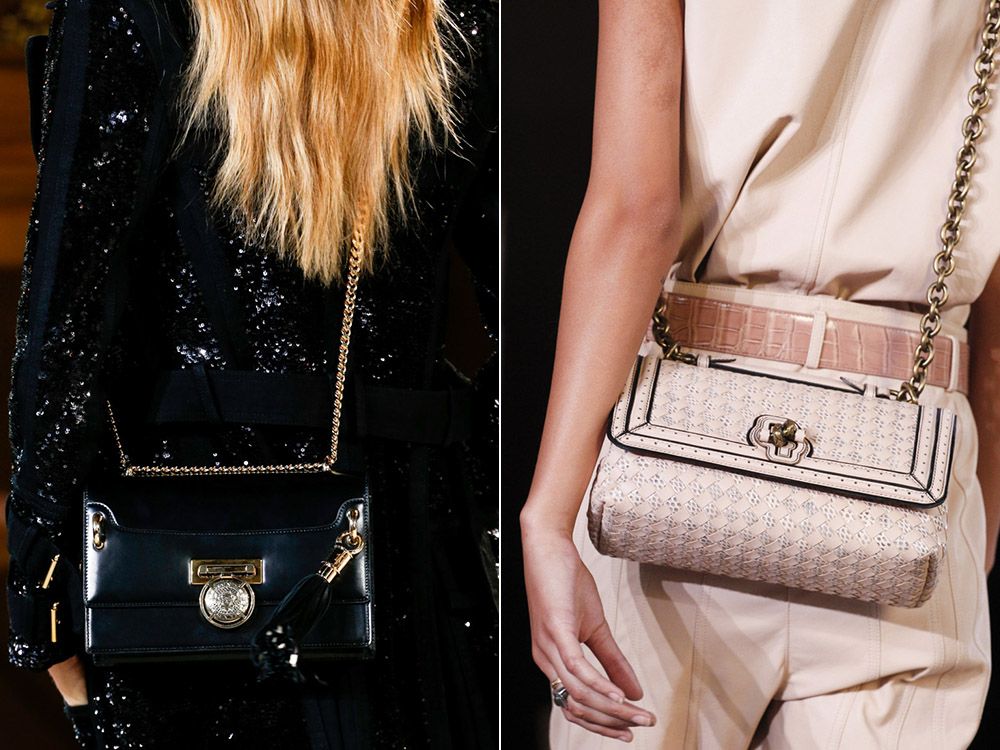 Valentino made the crossbody even more comfortable thanks to two straps over the shoulder and belt.
Round and semicircular bags
Designers also experimented with the shape of bags. Trapezoid, square, triangle, rectangle – all this fashionable geometry is present in abundance in their collections. Round and semicircular bags will be at the peak of popularity in the spring-summer season of 2018.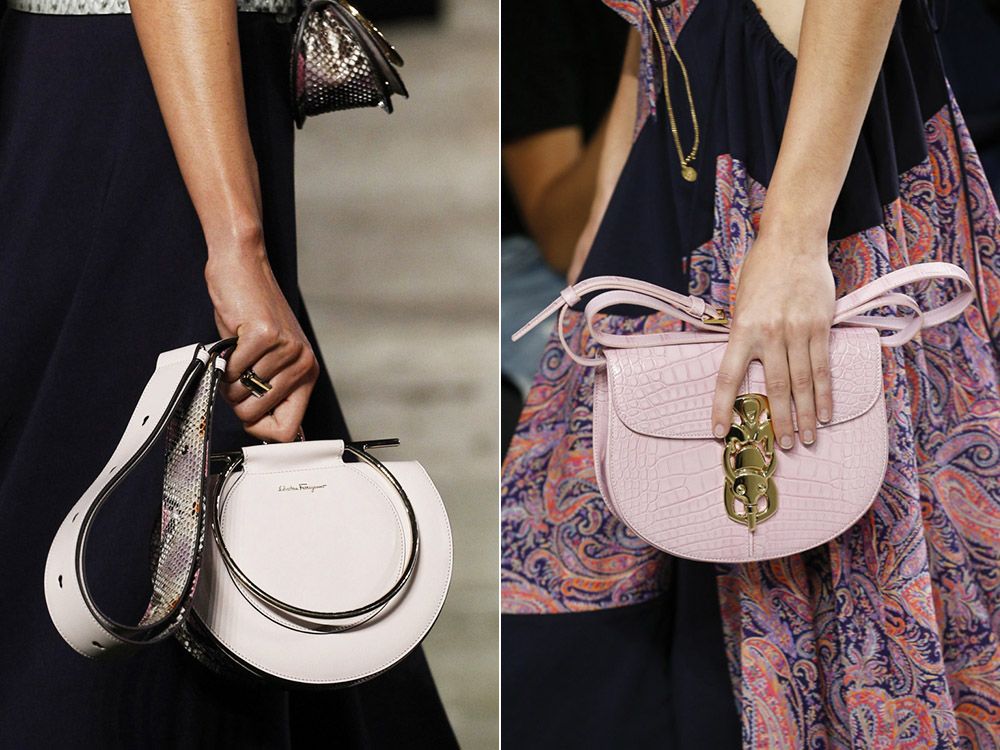 Round bags, reptile material, metal jewelry – all this is successfully combined in bags from Salvatore Ferragamo, Loewe and Louis Vuitton.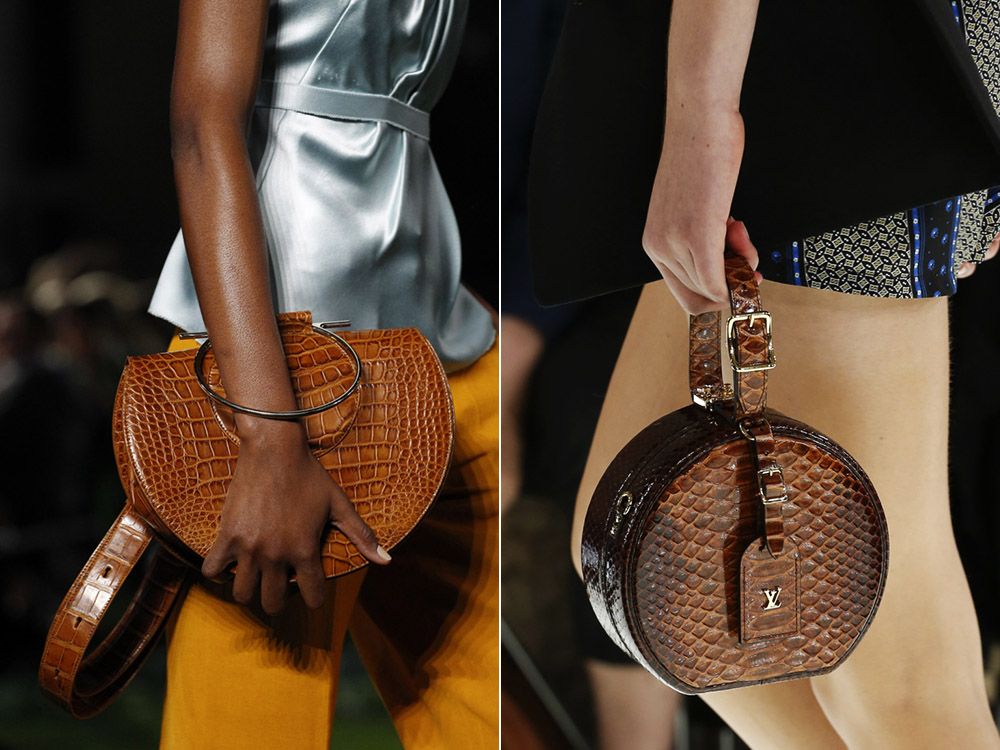 Classic is always in fashion
In the spring-summer 2018 season, classic bags with clear geometric shapes will be in fashion. Emphasis is placed on original clasps, neat decor and bright colors..
Bags from Prada and Lanvin. Strict rectangular shape, laconic fittings design and white color – a real classic.
Many bags are the fashion trend of the season.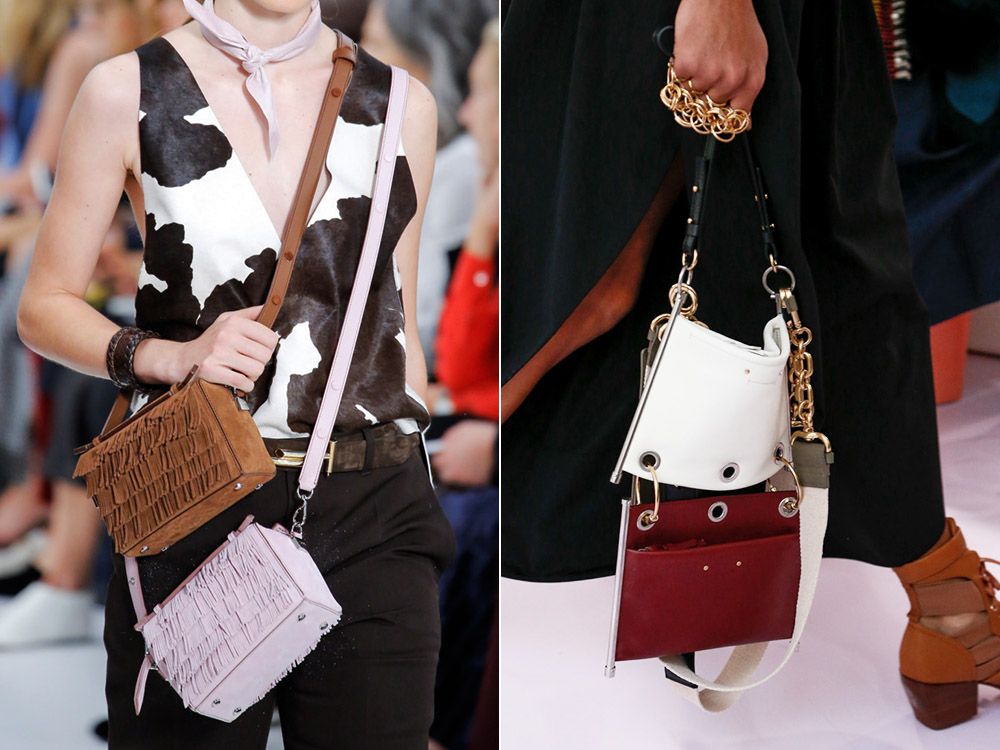 Most often at fashion shows there were kits where one bag is larger and the other is smaller. The easiest option is a classic bag and a small clutch. If you want to be in trend, carry a small bag in a large transparent bag.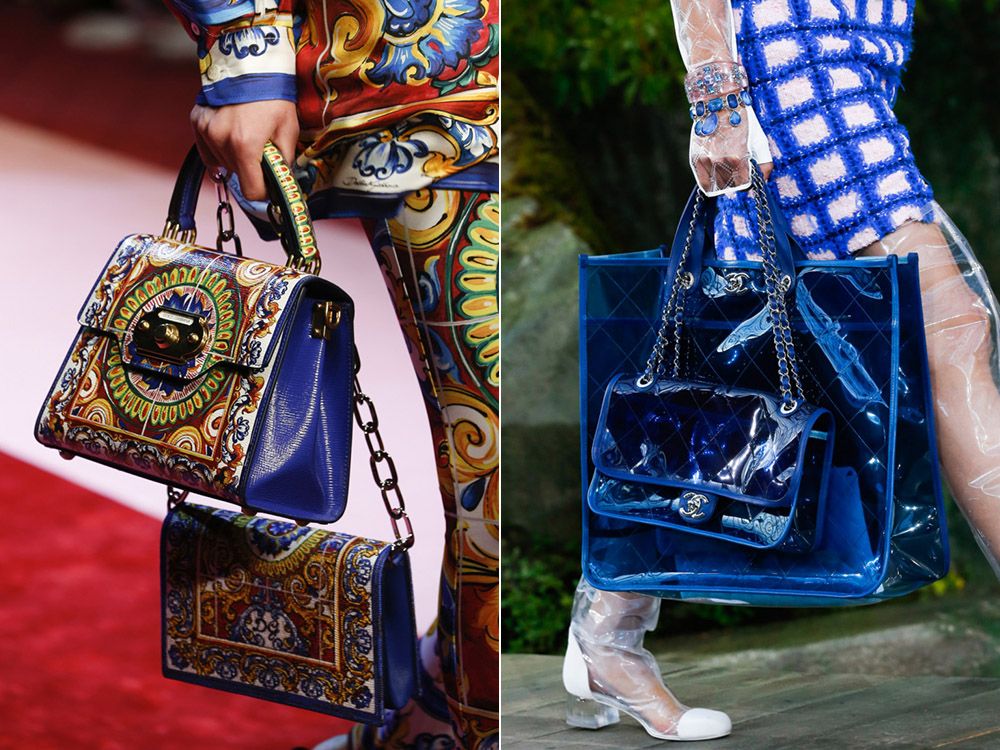 Bags that repeat the print on clothes
Total look images are a very fashionable trend..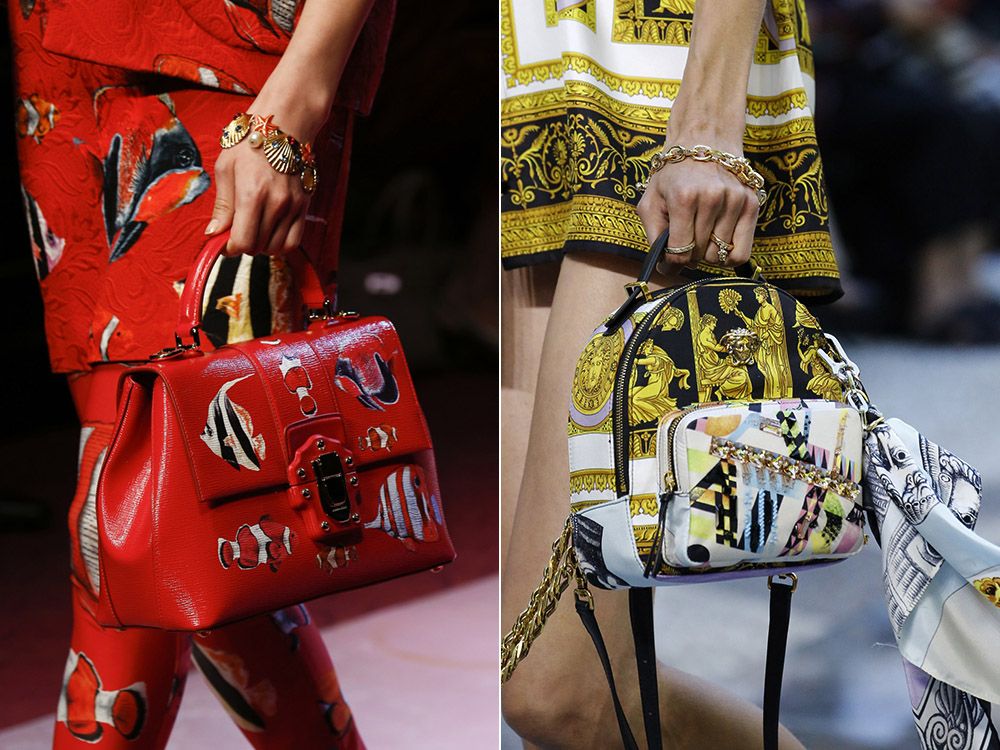 Christian Dior introduced a black and white print total-look. Chanel created a whole line of accessories – they are made in the same color scheme, from the same materials.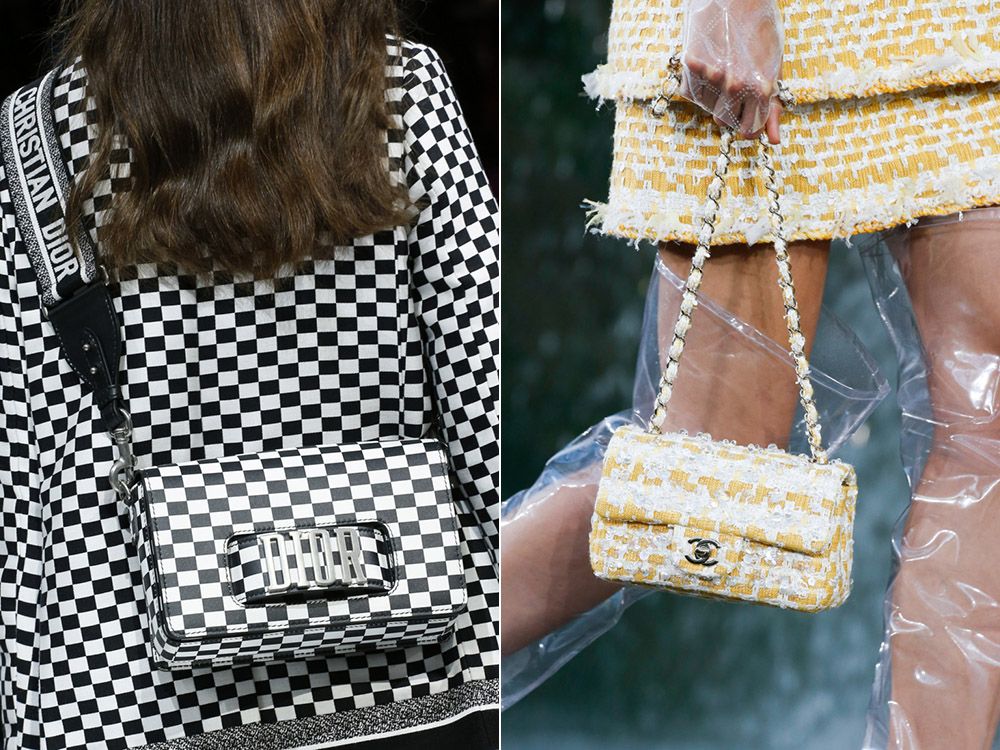 Total look by Alexander McQueen is designed in "folklore color". And Carolina Herrera added bright colorful stripes to her bags that perfectly harmonize with each other..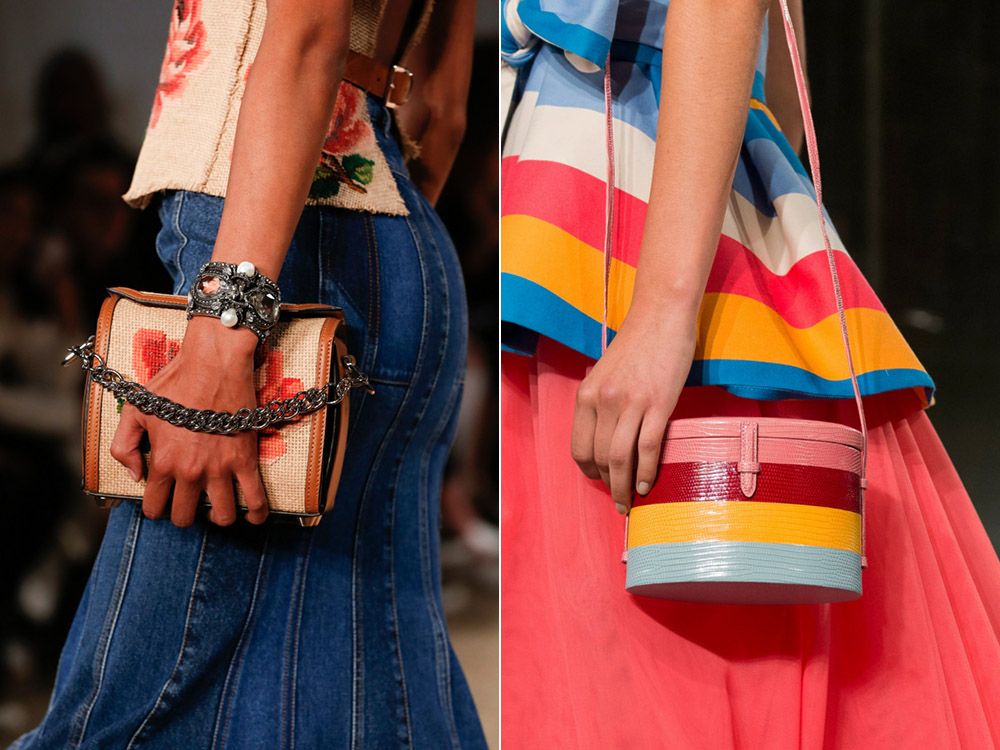 Sequins and glitter
If in past seasons the trend was bags with metallic effect, then this spring at the peak of popularity clothes and accessories from sequins.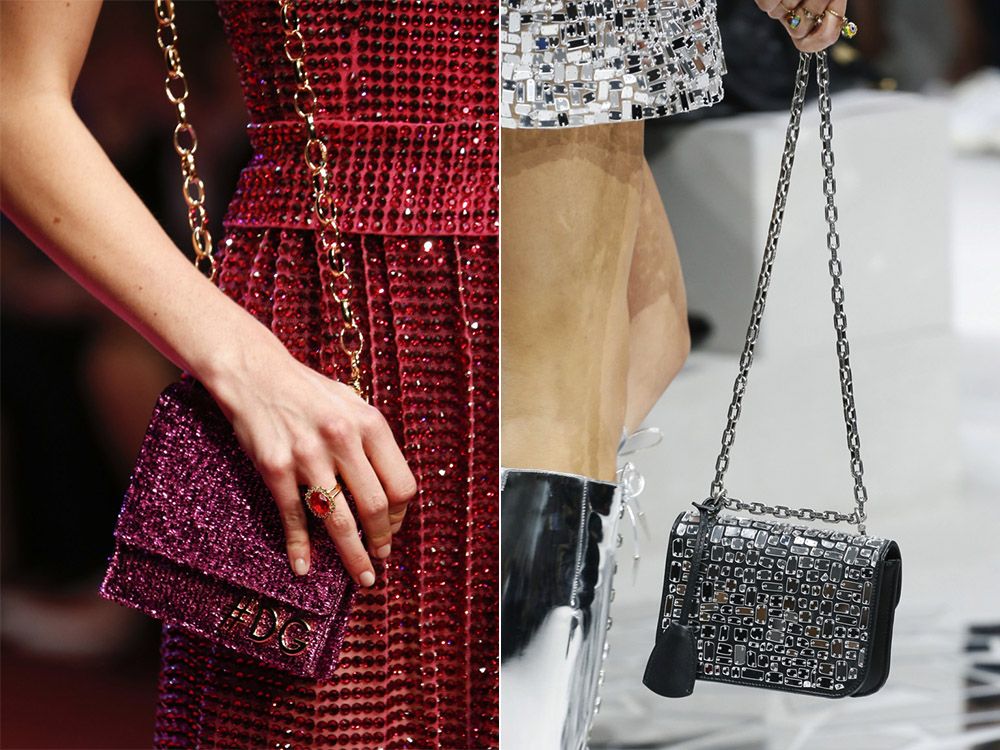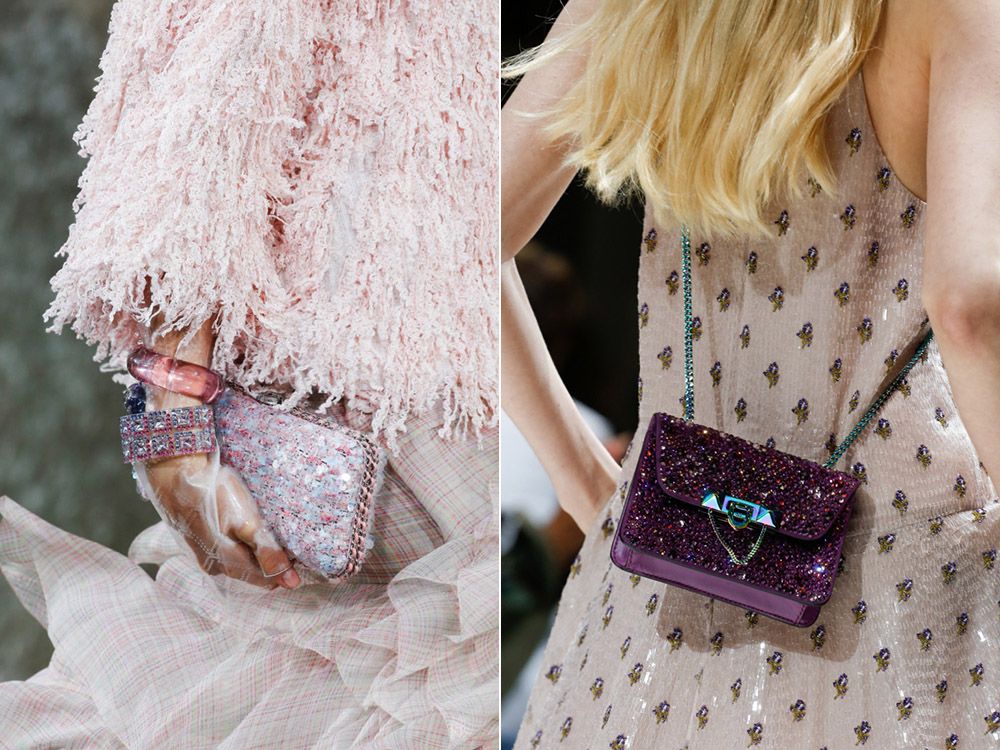 Pop art prints
Like sequins, pop art prints have taken a leading role in the design of clothes, shoes and accessories. Funny inscriptions, comic book characters, illustrations of art paintings are very popular in a fashionable party.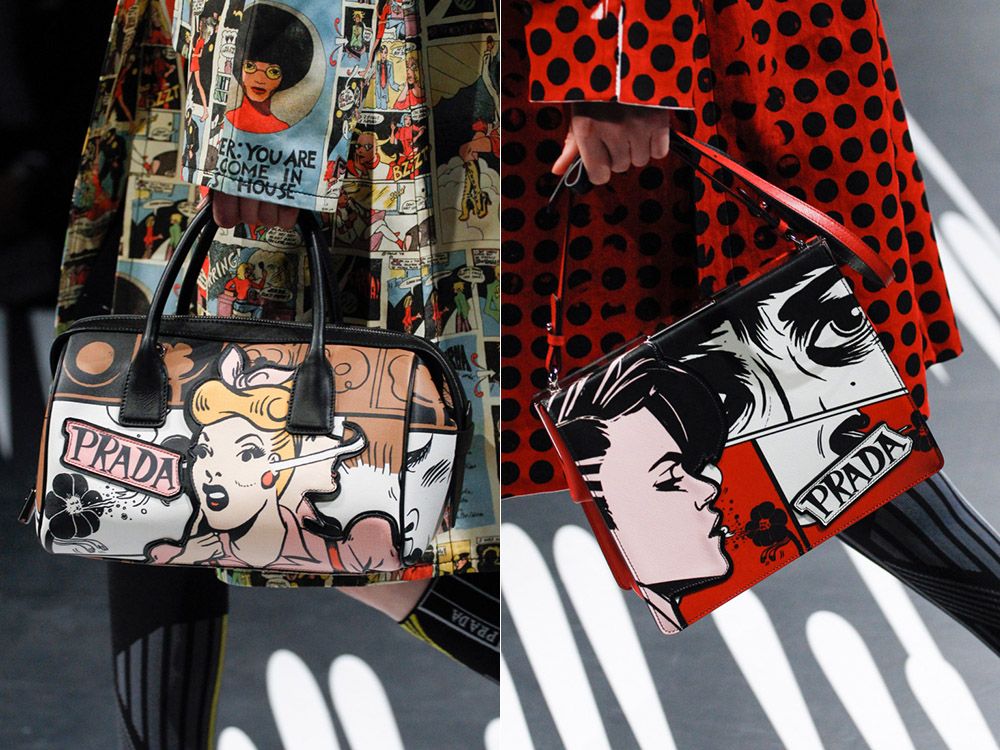 Fringe Bags
Fringe firmly took a place in high fashion a few years ago. In the spring-summer 2018 season, this decor element has become even more. Fringe is present everywhere – in clothes, shoes and of course bags.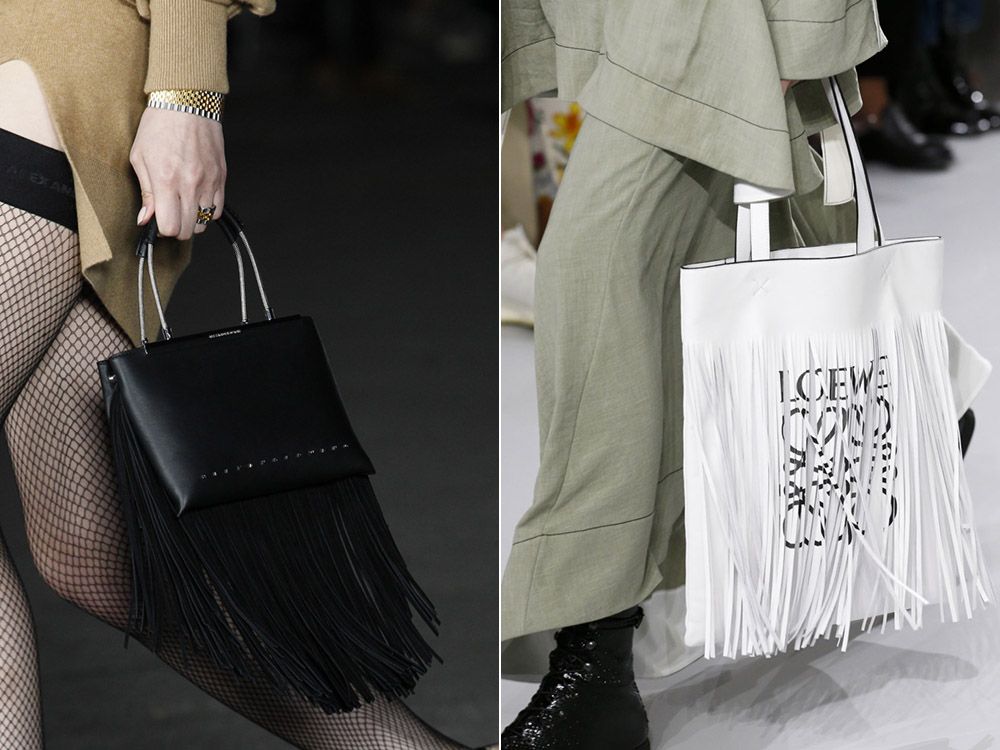 Bright, beautiful bags were in the collections of Calvin Klein, Balenciaga, Alexander Wang and Loewe.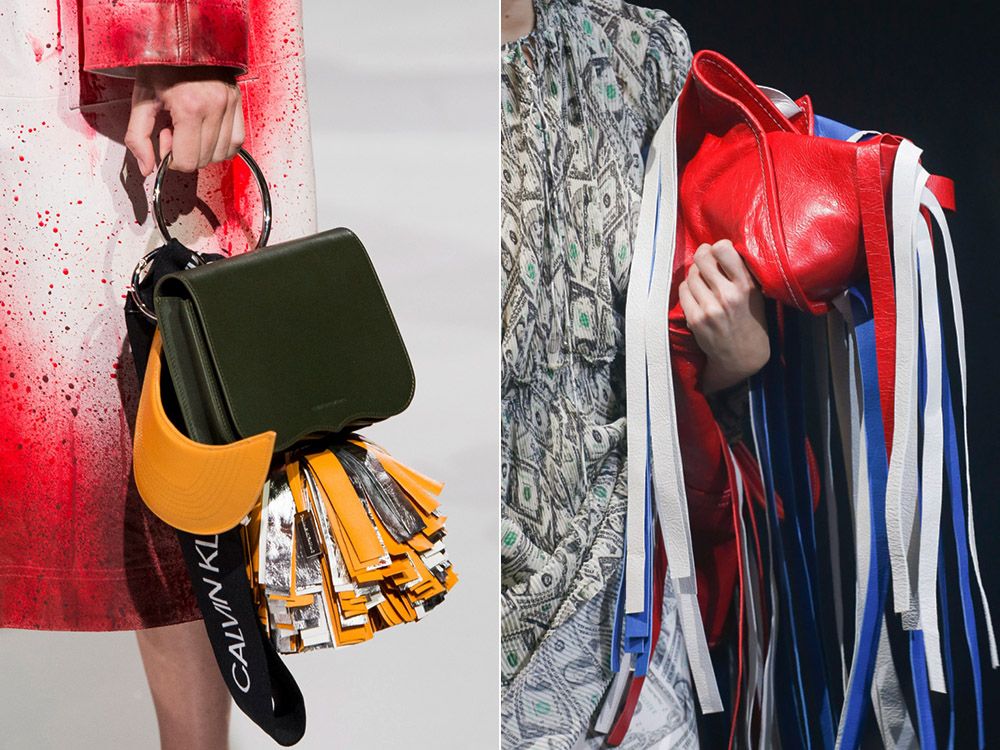 Reptile Leather Bags
Prints that repeat the skin pattern of a snake or crocodile. Bags from Bottega Veneta, Giorgio Armani, Bottega Veneta, Salvatore Ferragamo, Loewe, Louis Vuitton.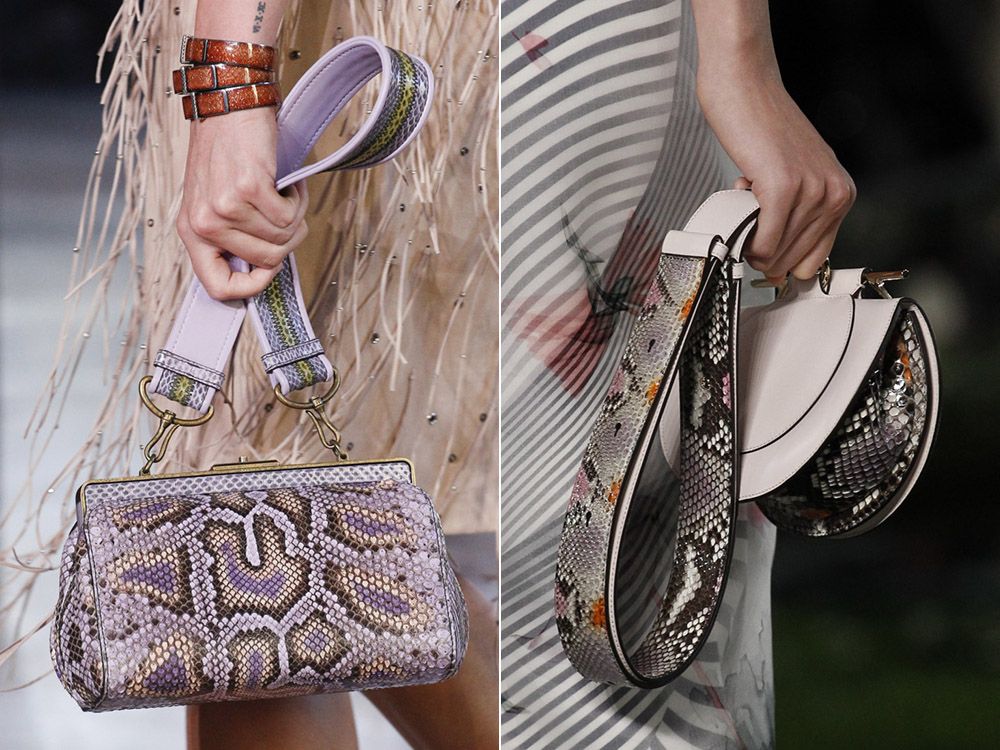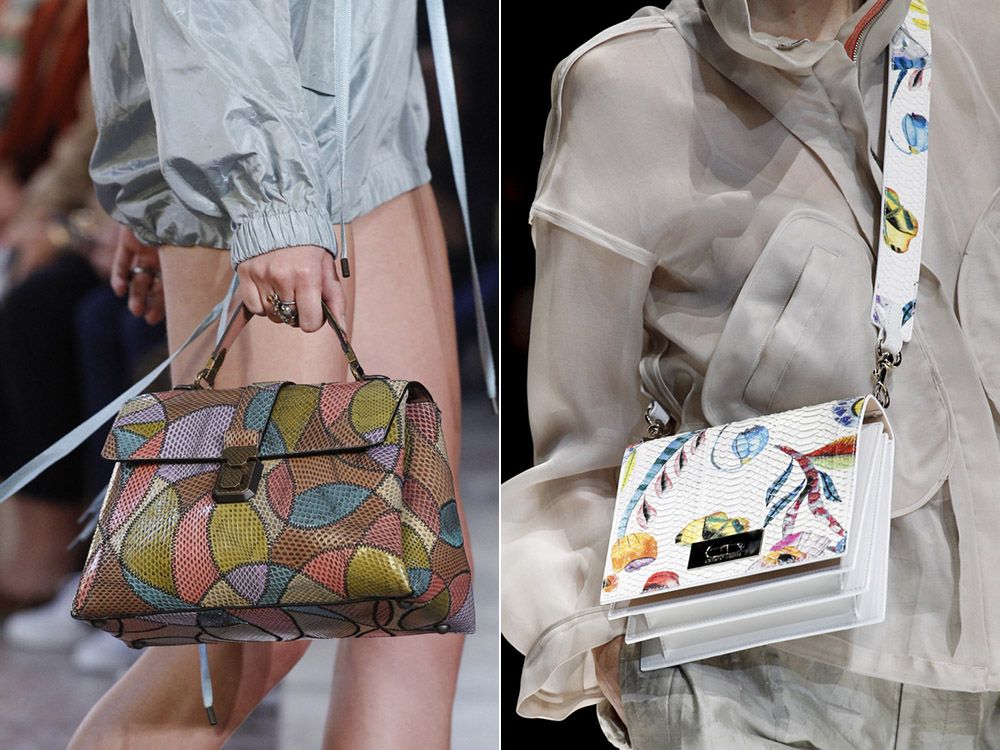 Be the most stylish and fashionable beauty! Good luck!
Similar articles
---