Content
---
---
When choosing a dress, consider not only the features of the figure, but also the fashion trends of this season. Decorations for the dress also need to choose modest. No diamonds! Fine jewelry is the best choice..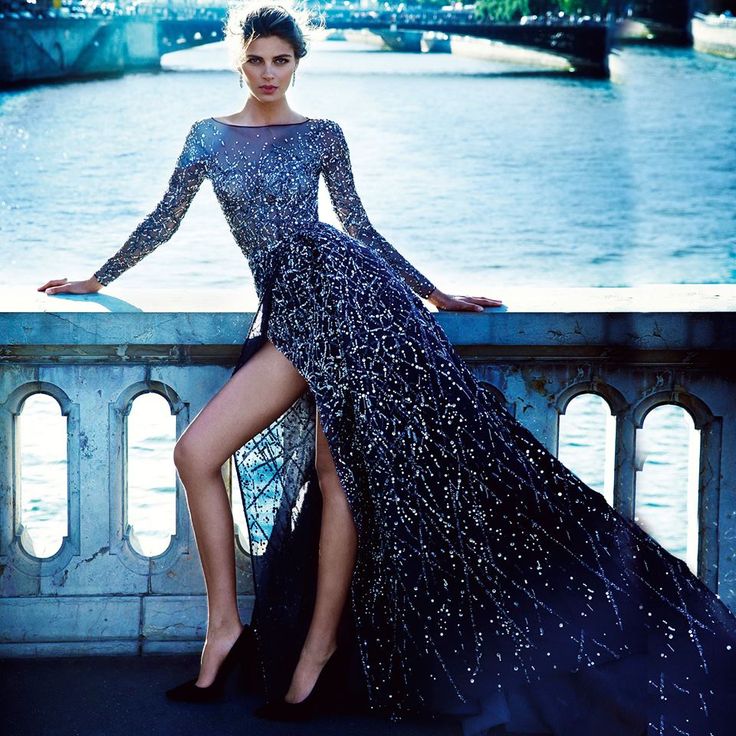 What should be the dress for the party
Since the symbol of 2018 is the yellow earthen Dog, choosing a dress, give preference to the colors of the yellow palette: orange-red, brown, terracotta, mustard, chocolate, milk, gold and, of course, yellow. White, black, graphite, gray, green, blue, pink – these colors are neutral for the Dog. Another feature is that the colors of your dress should not be bright, but soft and muted. In addition, the dress should be comfortable, not restraining movement, and also correspond to fashion trends of the season.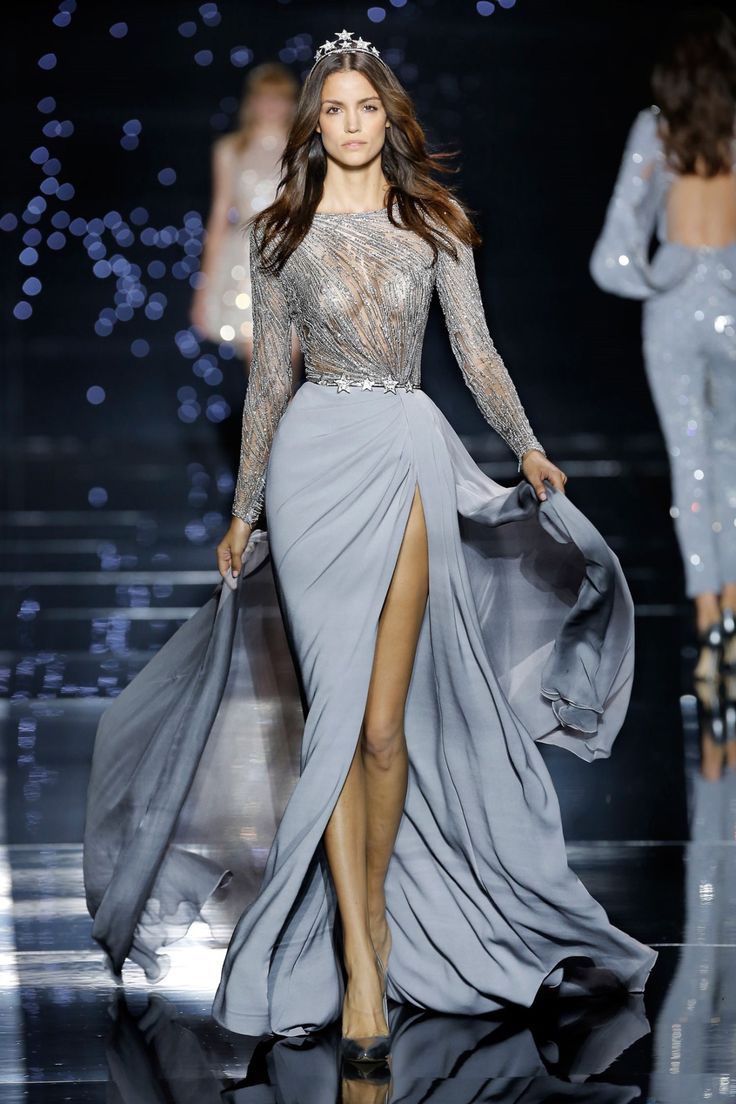 Long evening dresses
If the situation is comfortable, be sure to take the opportunity to wear a long evening dress. It is not necessary to wear a dress of complex cut with an abundance of jewelry and a fluffy skirt. You can stay on a plain dress in a muted color, complementing the image with an original jacket, wrap, bolero, or pick up a dress with a sleeve.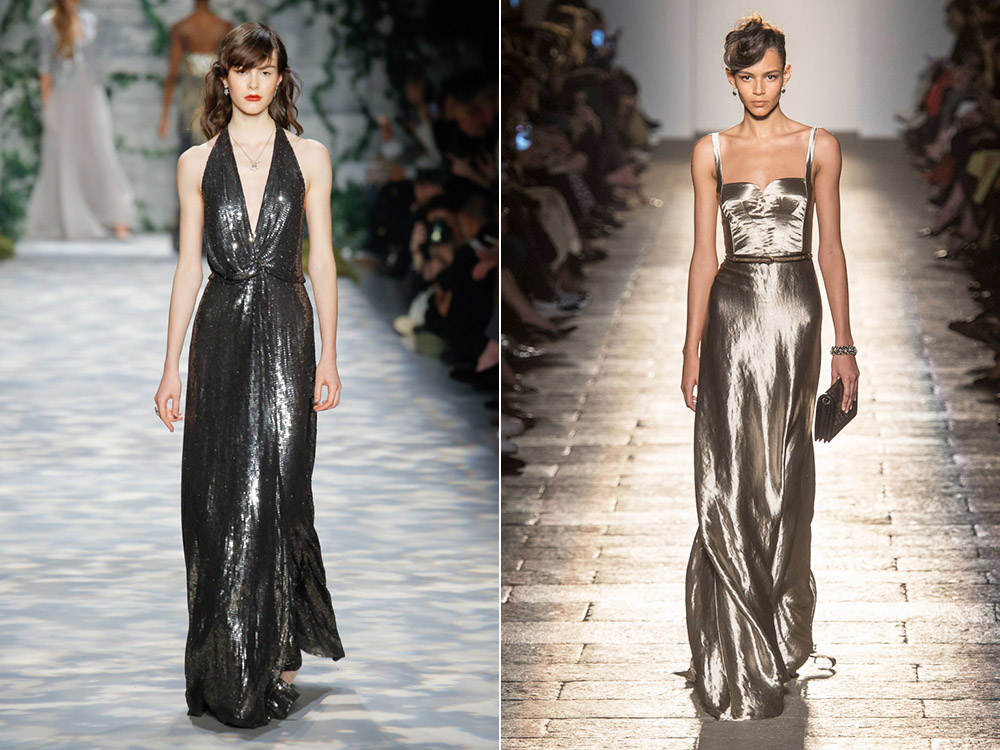 If just a plain dress seems boring to you, you can choose an outfit with a gold decor embroidered with embroidery, beads or sparkling rhinestones, but remember – the decor should be in moderation.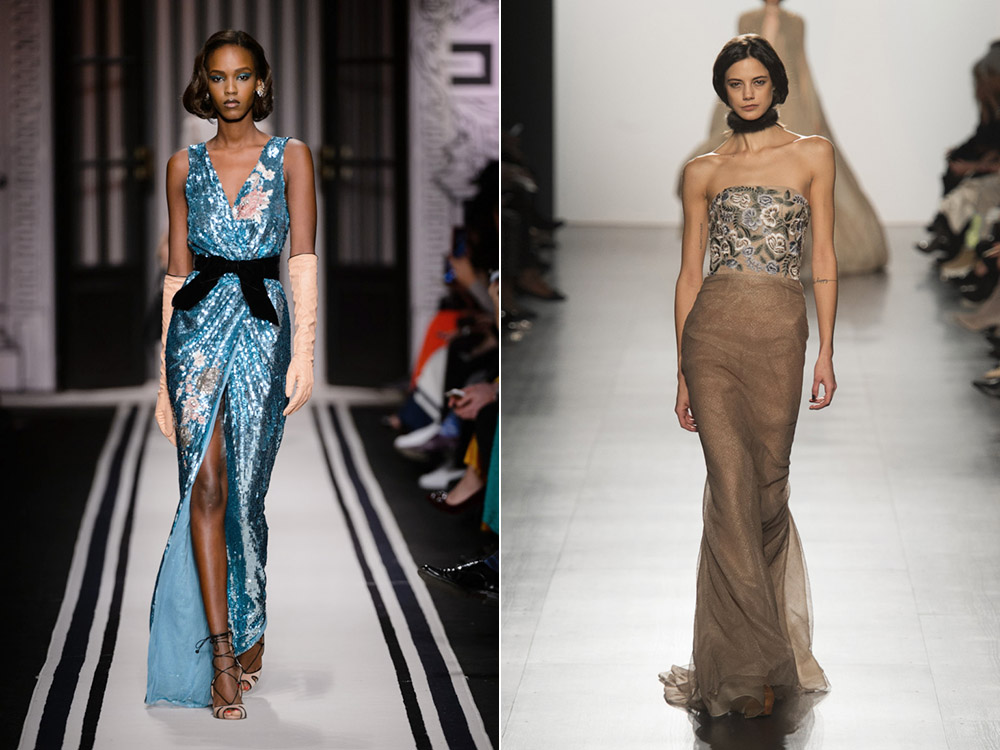 Gold party dress
Metallic dress is the best choice. Just keep in mind that the golden dress should be a simple laconic cut. Catchy décor and lavish finishes are not appropriate here..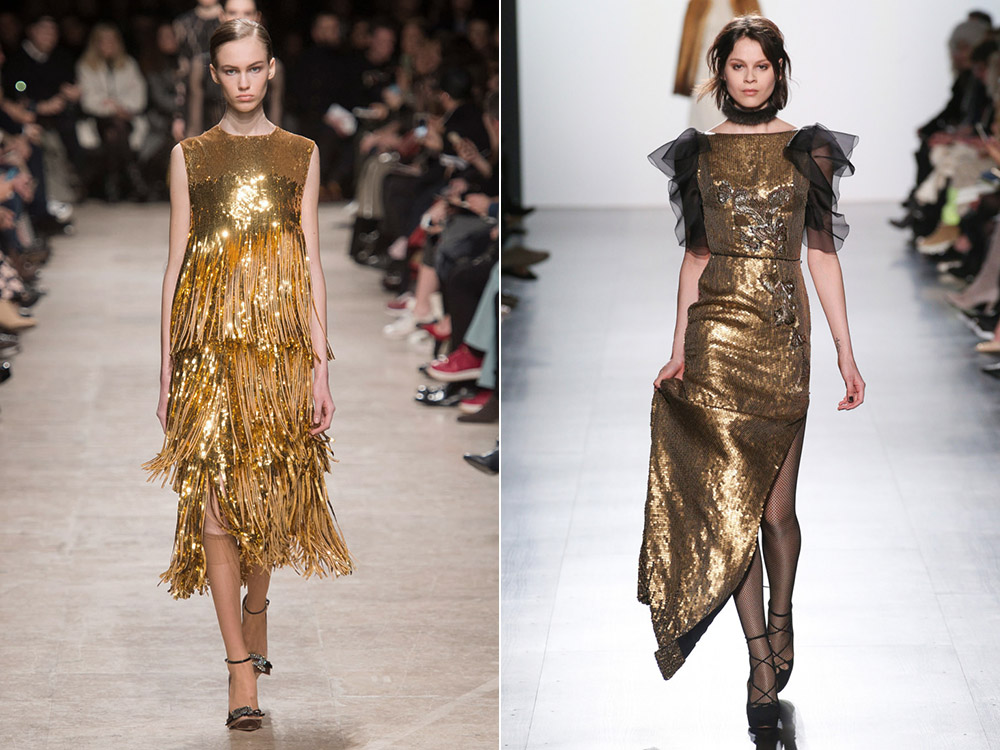 The gold outfit is already self-sufficient, so when choosing accessories and jewelry you need to be as cautious as possible – they should not be evident. High-heeled shoes only, preferably stilettos.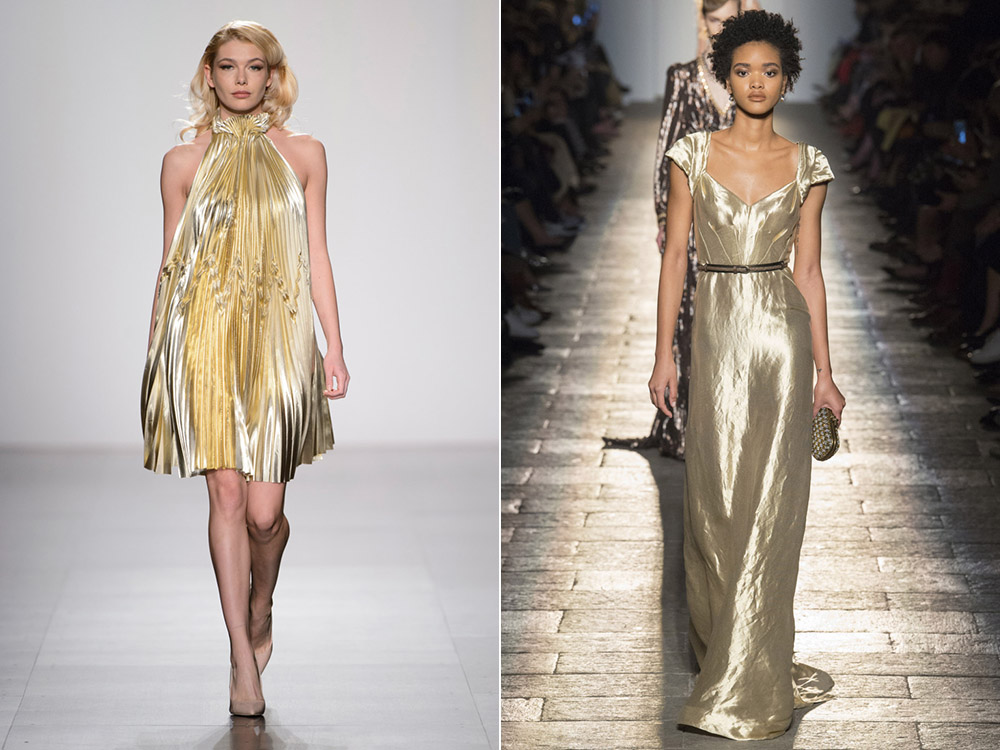 Retro dresses – fashion trend 2018
Retro dress will be the most relevant direction next season. Of course, you don't have to look like a messenger from the past, but adding notes of the last century to the image will be very useful.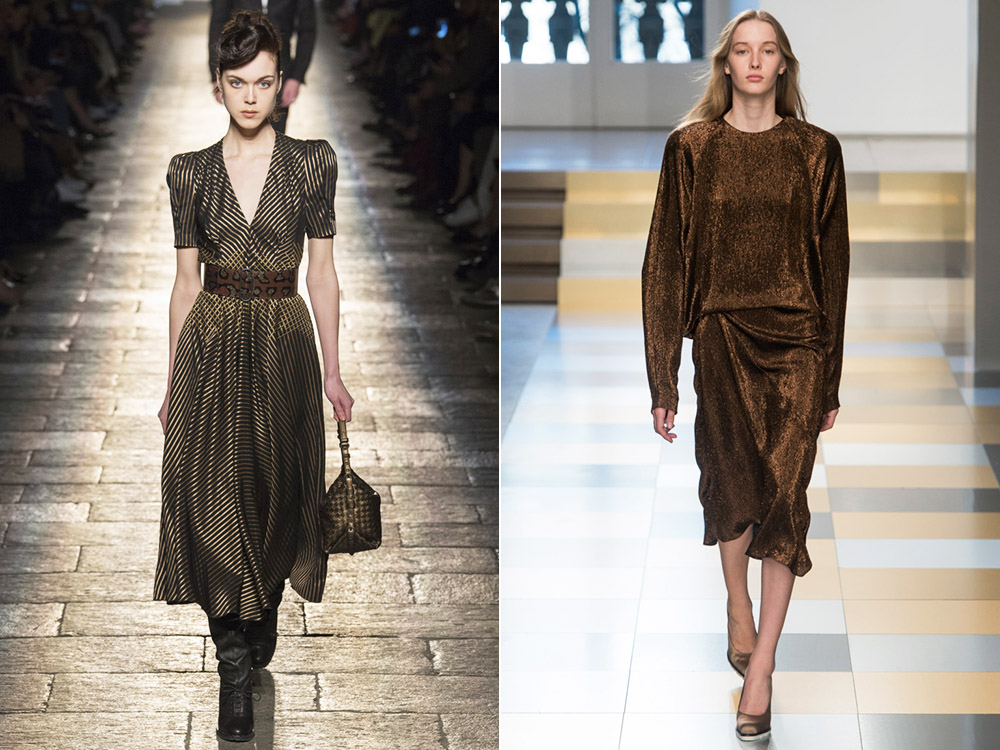 This can be a sheath dress, models with puff sleeves, a pleated dress or a flared skirt. For a Gatsby party or carnival night, wear a 20s flirty Charleston fringe dress.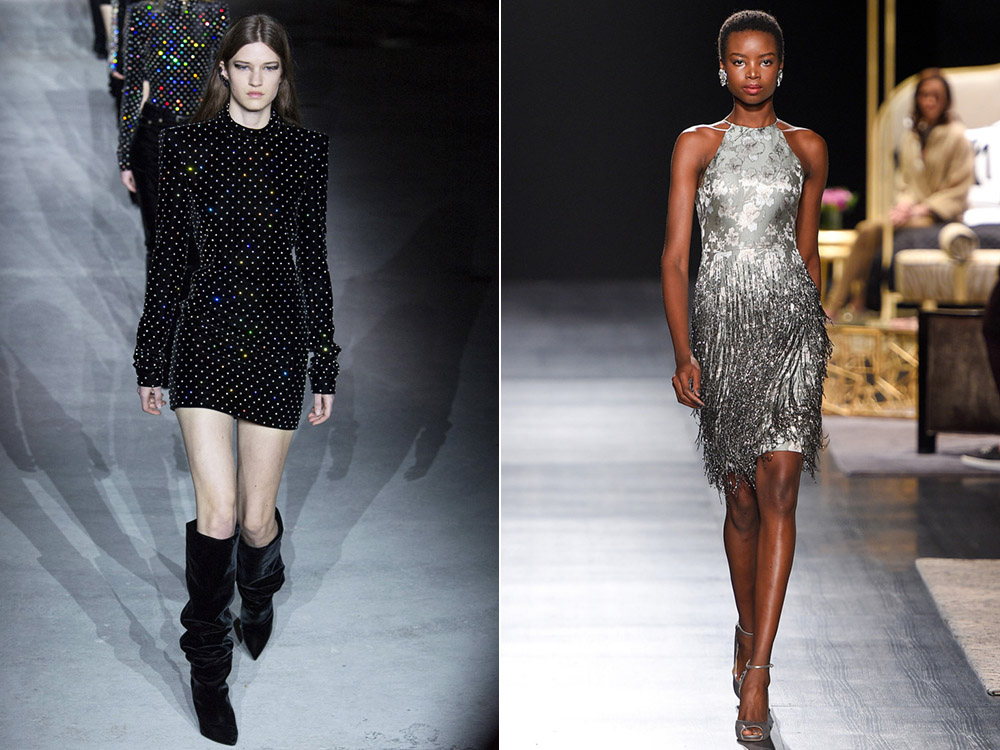 Ruffle Dresses
What could be more feminine than the lush trim of numerous pleats? These playful ruffles will add roundness to your shapes and make the look cute. When choosing a dress, pay attention to the fact that the ruffles are located in the "right" place, that is, where you need to add a volume figure.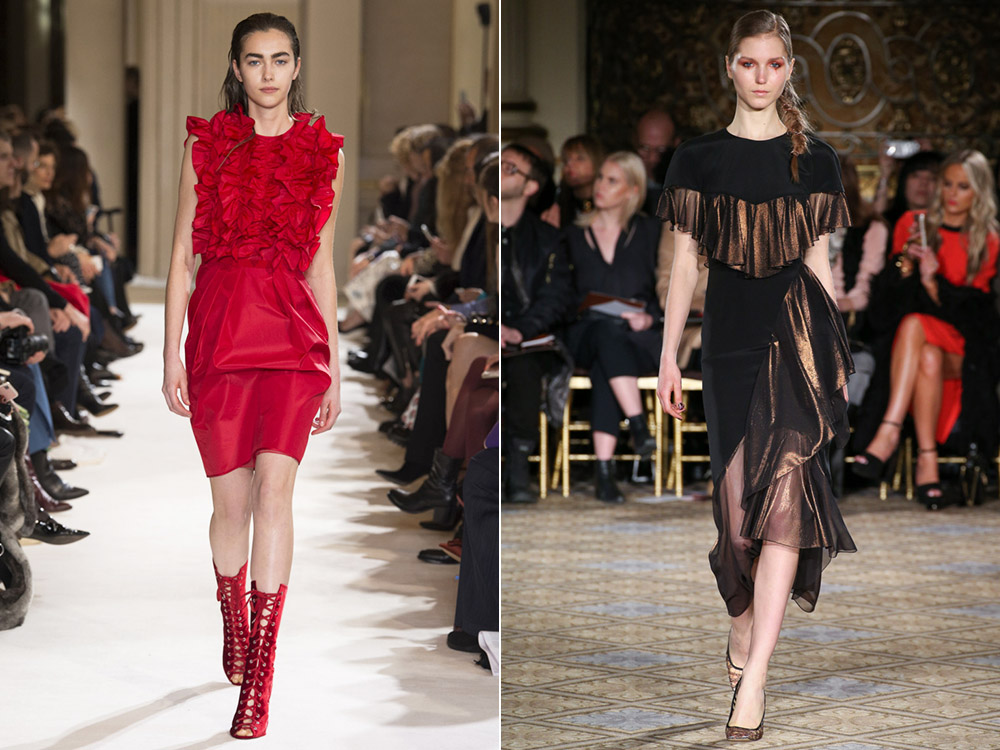 Dresses with a full skirt
Young girls need to pay attention to dresses with a full skirt in delicate pastel shades. Length is preferable to mini, or just above or below the knee.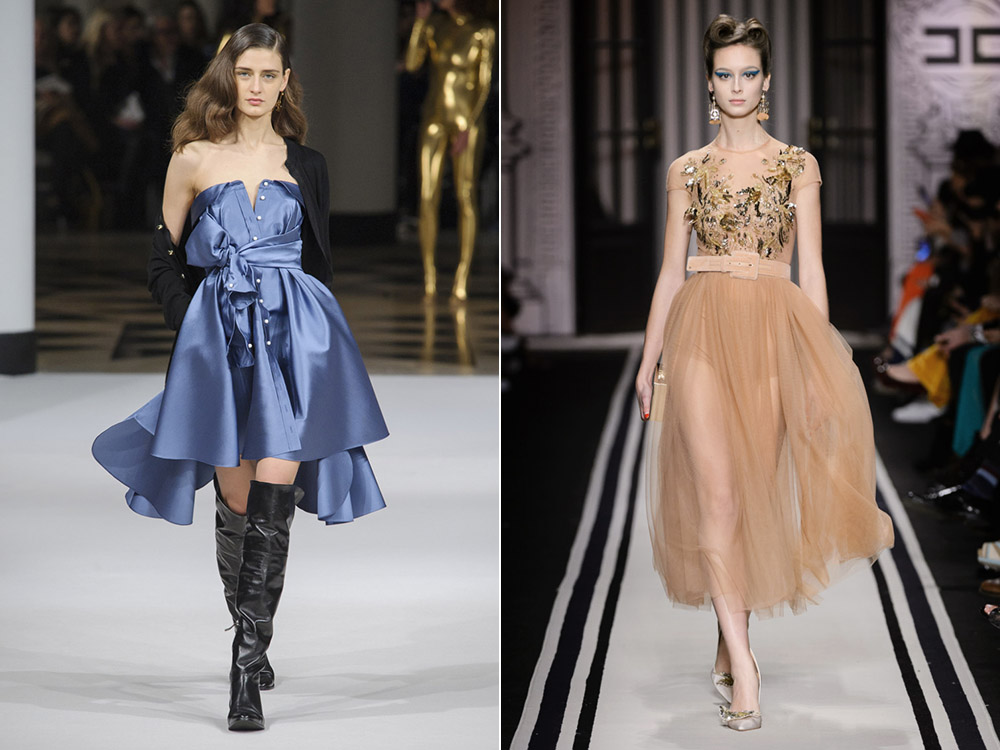 Grunge admirers can wear a short baby doll dress. So that the image does not look too "puppet", you should pay attention to the black color, both in quality and in solo performance. You can decorate your image with gold elements or sparkling rhinestones.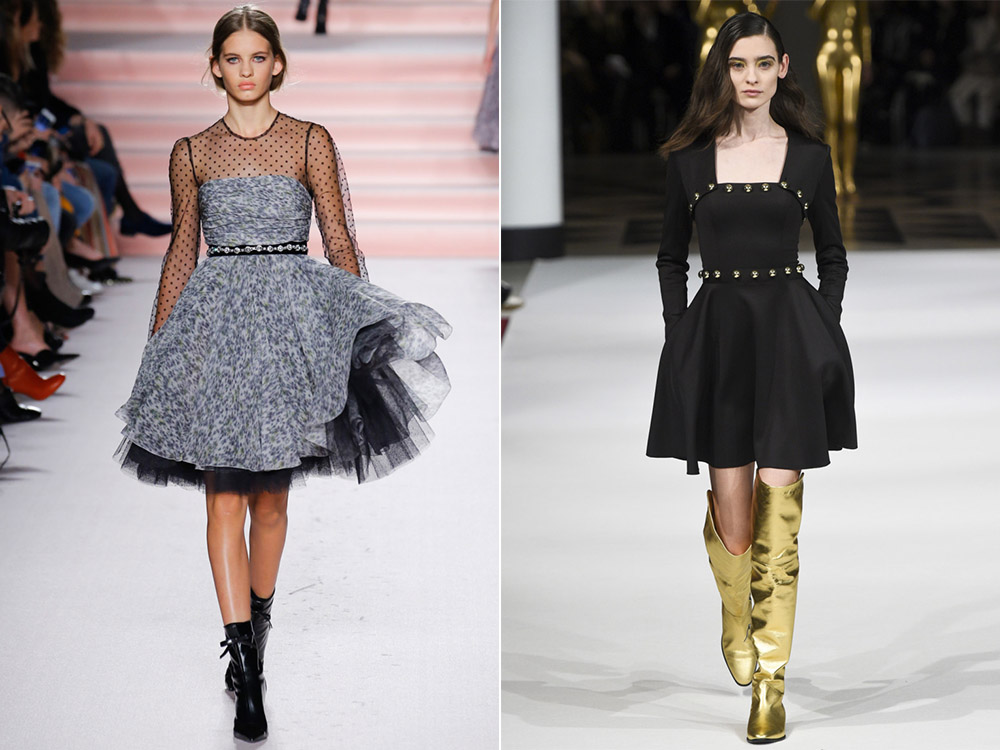 Dresses with fur trim
The most relevant material for the winter season is fur, so you can safely decorate your dress with fur. This will not only make the look stylish, but also give comfort and peace to your look..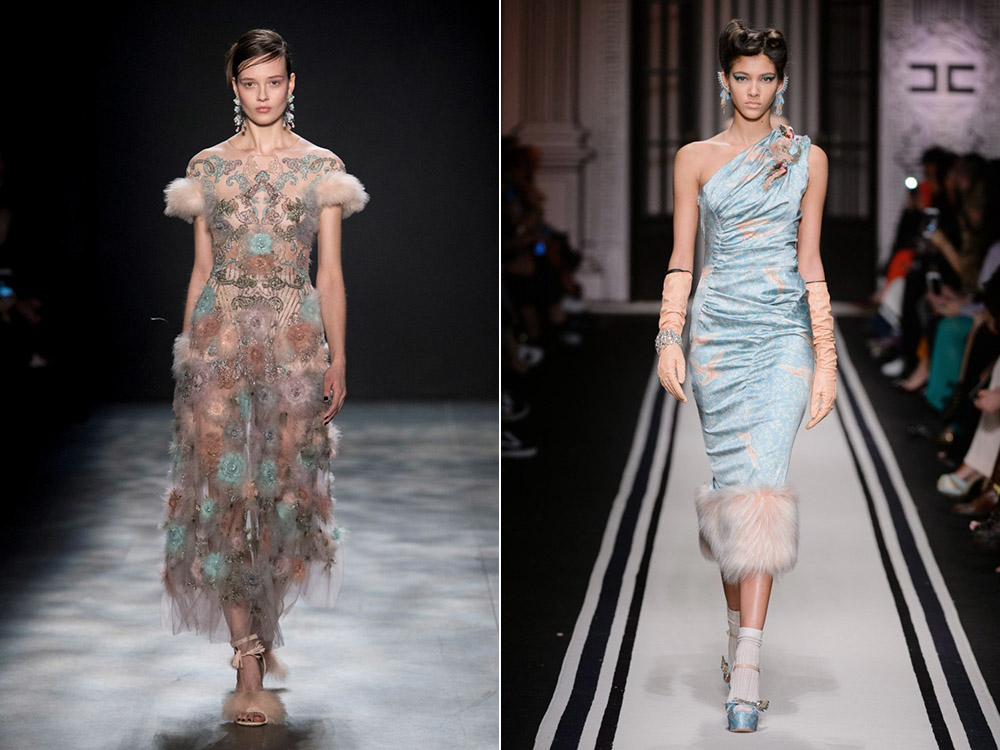 Velvet Dresses
For several seasons, "noble" velvet has been the most relevant material for designers in creating fashion collections. In addition, this fabric looks expensive and very festive. Number one, these are dresses in the floor of wine, dark blue, green and black colors.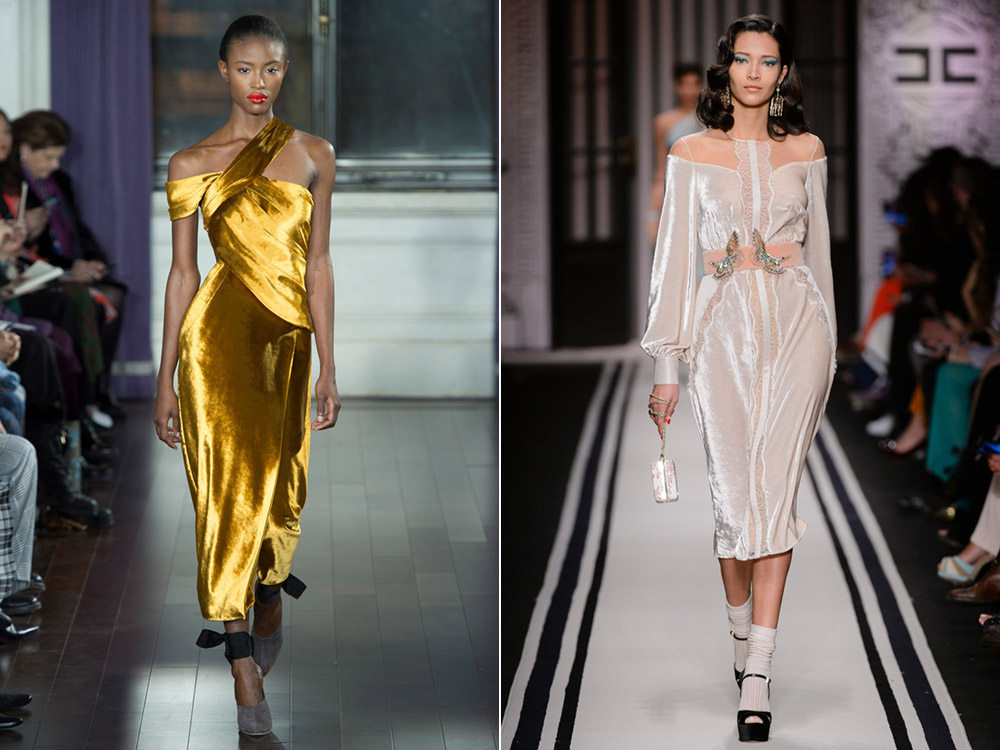 Satin dresses
Sateen is a very "capricious" material – it easily crumpled and sits badly on the figure; it looks better on all evening dresses even without any additional decor. Since satin in itself gives off a soft shine, this is already enough to create a festive look. You can add some decor if you wish..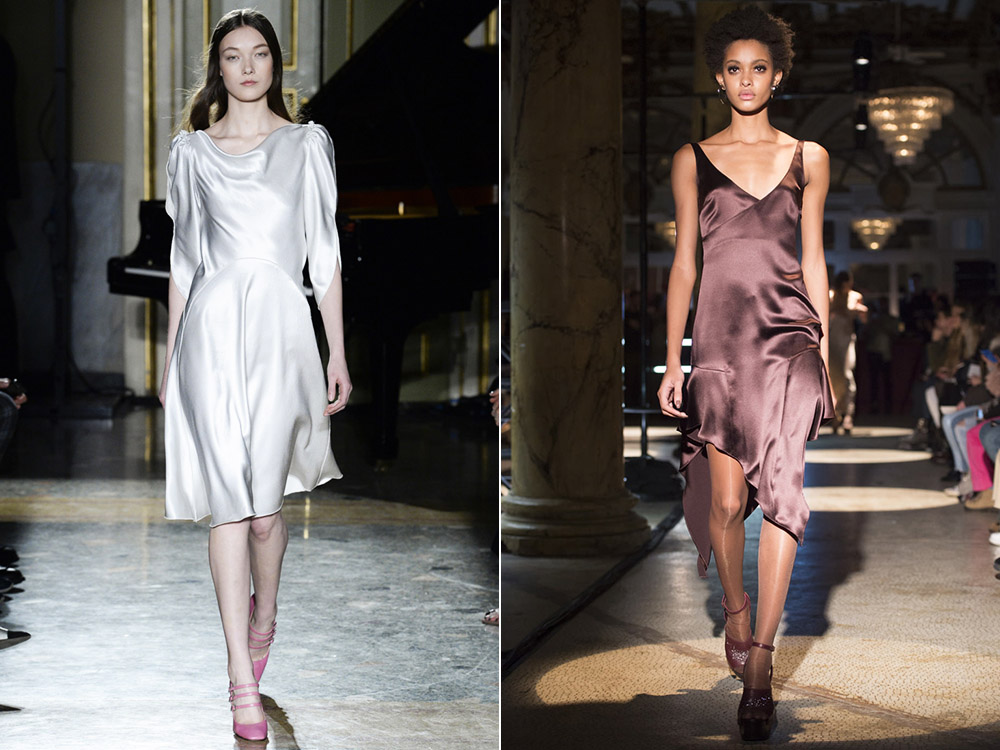 Black dress
A classic that is always relevant is a small (maybe long) black dress. If "plain black" is too simple for you, choose a dress with a decor in tone: sequins, lace, embroidery. In combination with gold, such an image will look – spectacular, festive and very modern.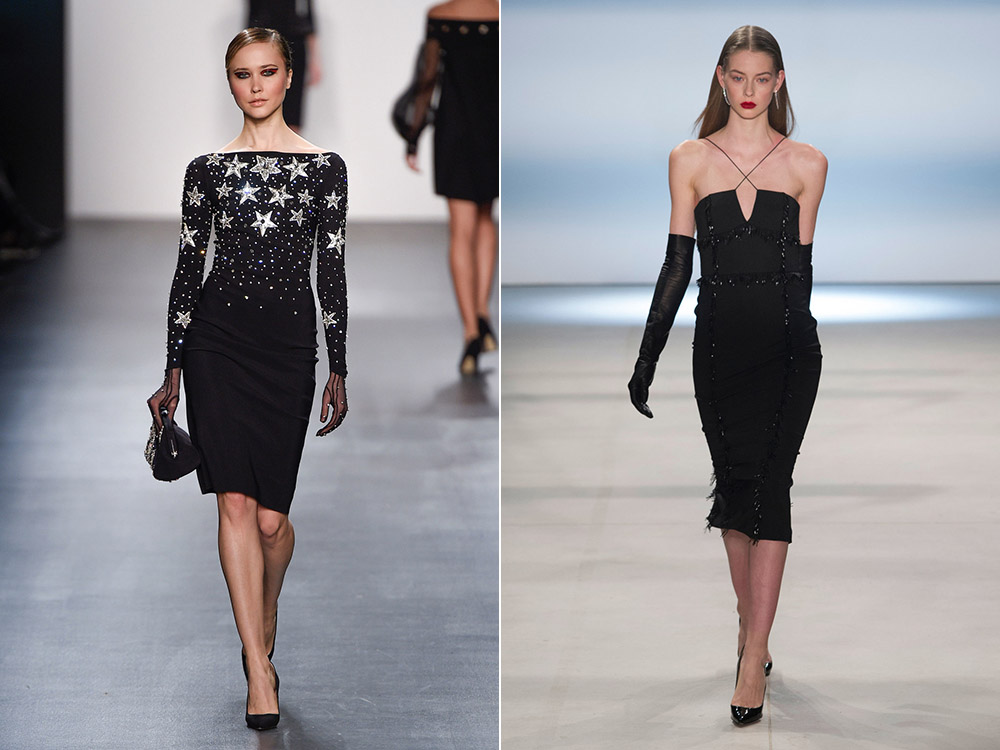 Off Shoulder Dress
Balance the open shoulders and the deep neckline with the length of the dress or a thicker fabric. There shouldn't be a lot of jewelry either: neat earrings and an elegant necklace will be enough.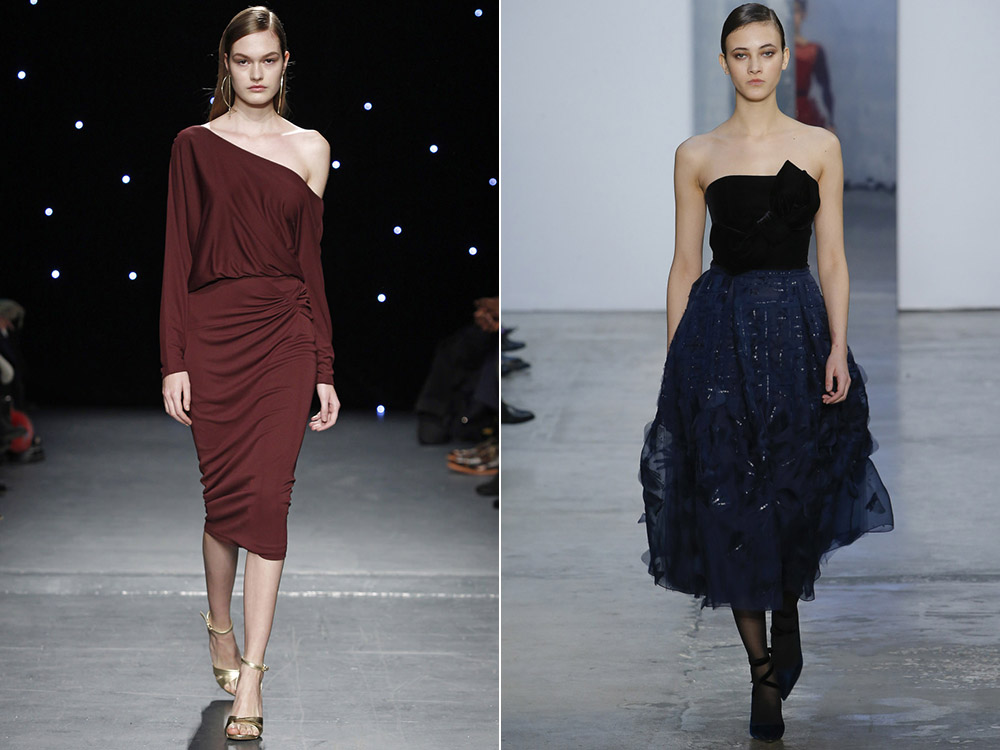 To be the center of attention at a party, you need to think about choosing a dress now. Check out the fashion trends of dresses this season, listen to our tips and your outfit will surely impress all guests.
Be the most stylish and fashionable beauty! Good luck!
Similar articles
---