The degree of openness depends on the style of trousers or skirts, which can be both high waist and low. Many designers, including Diane von Furstenberg and Adam Selman, suggest stripping their belly with ultra-short tops, more reminiscent of the top of a swimsuit, skirts and trousers with a high waistline.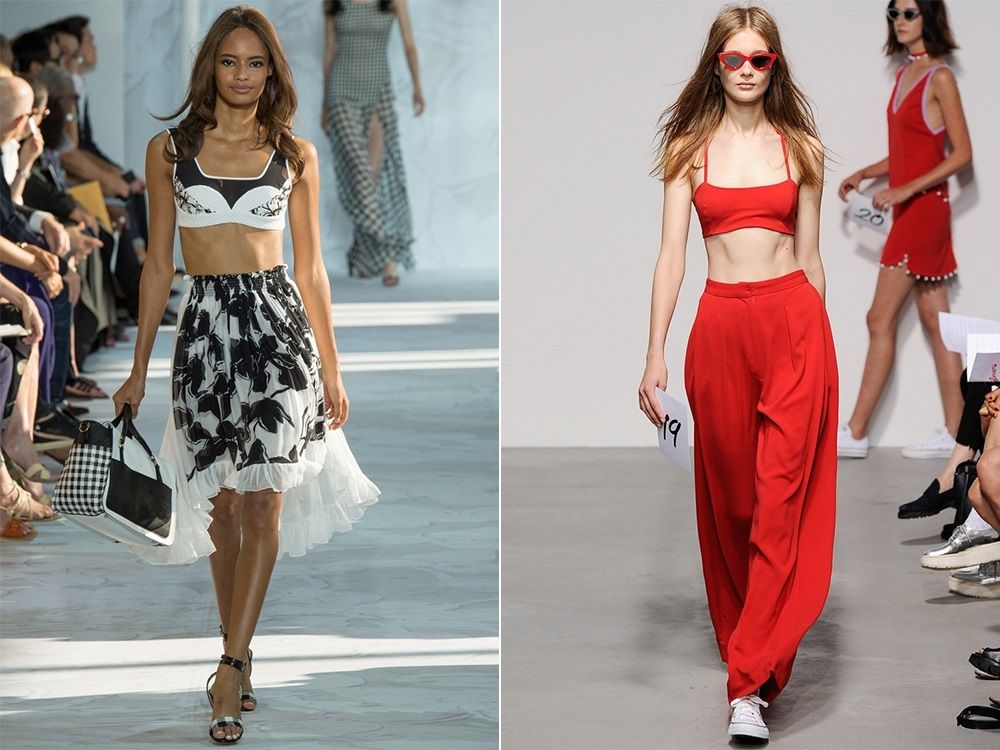 Particularly appropriate open waist looks in the beach version in combination with mini skirts and shorts (Guy Laroche, Michael Kors).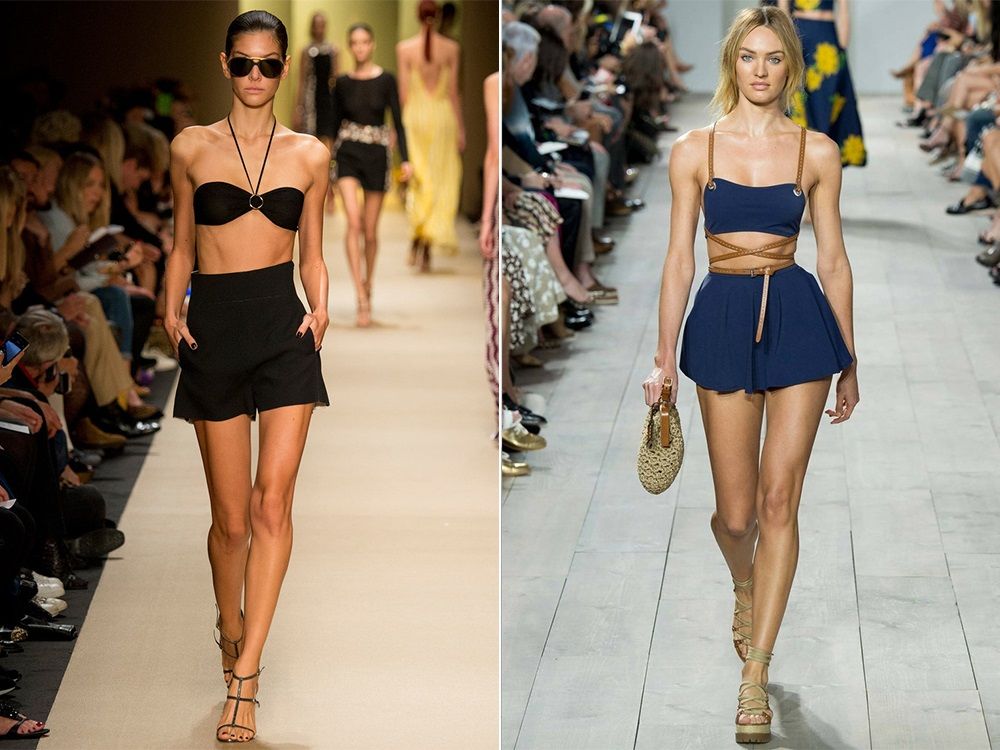 Classic combination: crop top, skirt or trousers made of one material in one style (Valentin Yudashkin, Balmain).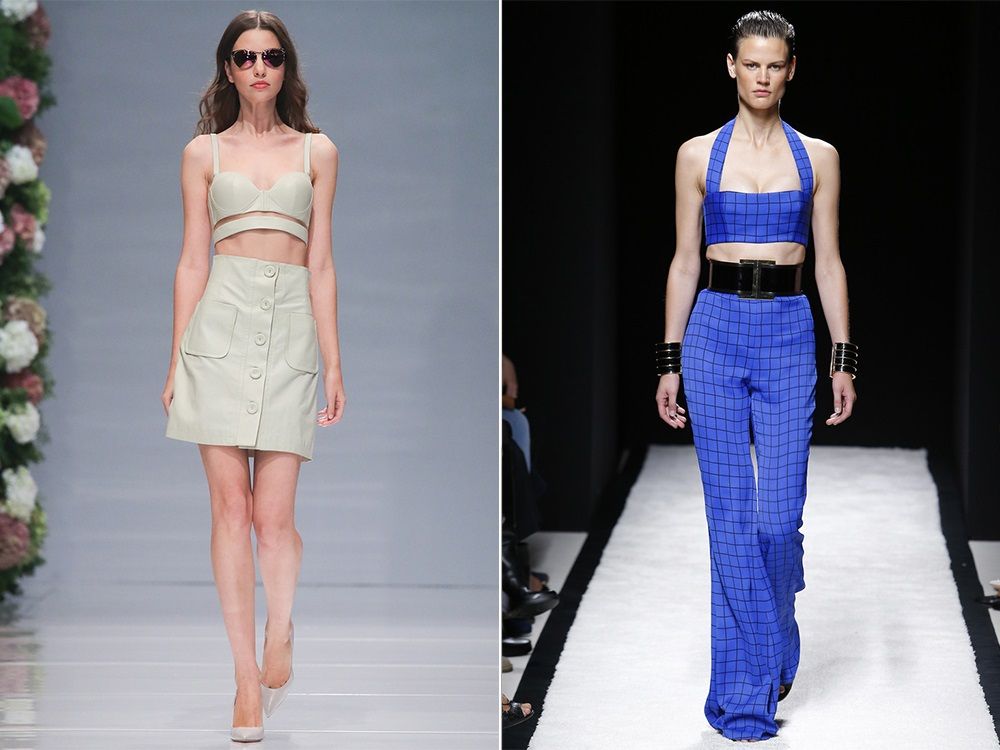 Elements of the bare stomach are found even in evening dresses. Long, at first glance, austere dresses adorn the slits in the waist. The experiment is not over yet, Olivier Rustan – creative director and designer of the fashion house Balmain offers a classic jacket for the evening dress, made in one color.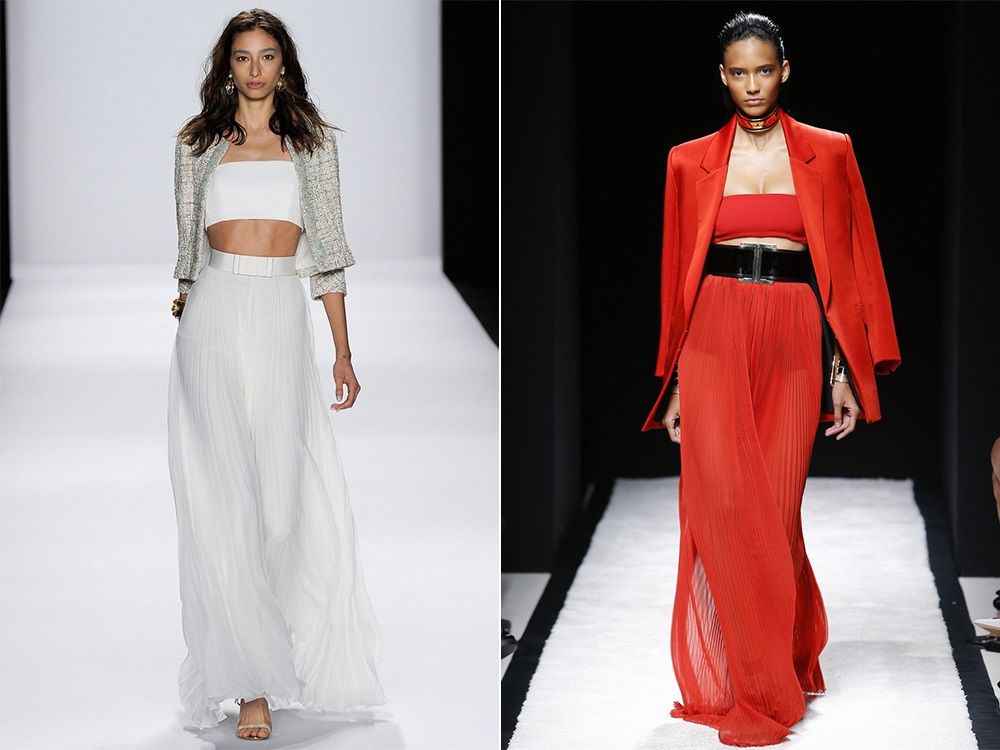 A short top goes well with a full skirt, voluminous trousers and shorts (Oscar de la Renta, Dsquared?).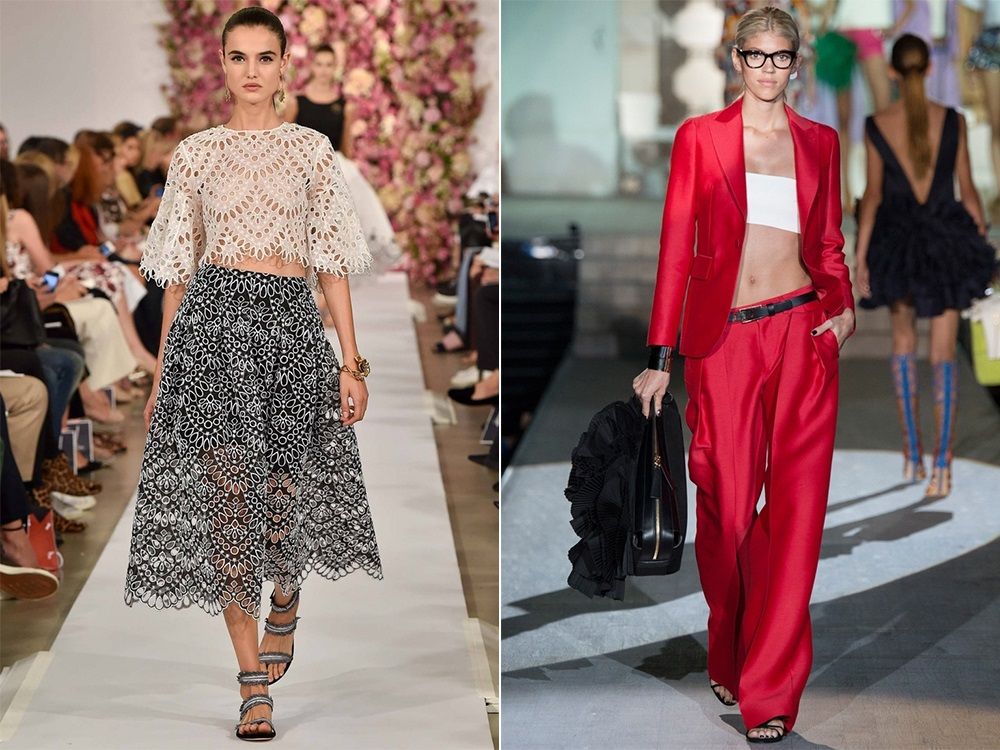 Jeremy Scott – designer of the Moschino fashion house and Sonia Rickel turn to the style of the 90s – the era of the bare belly, with skirts and trousers that barely stay on hips and microtopes leaving the stomach open as much as possible.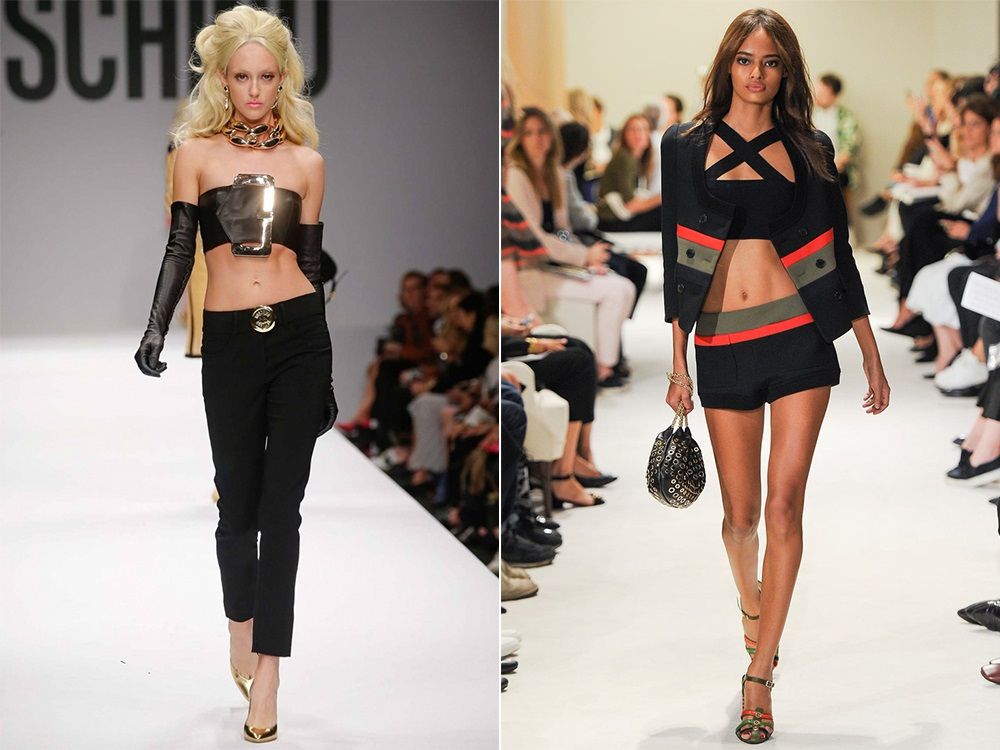 Due to the high waist, a pencil skirt with a short top covers the stomach as much as possible. Miuccia Prada believes that this option is appropriate even as a business dress.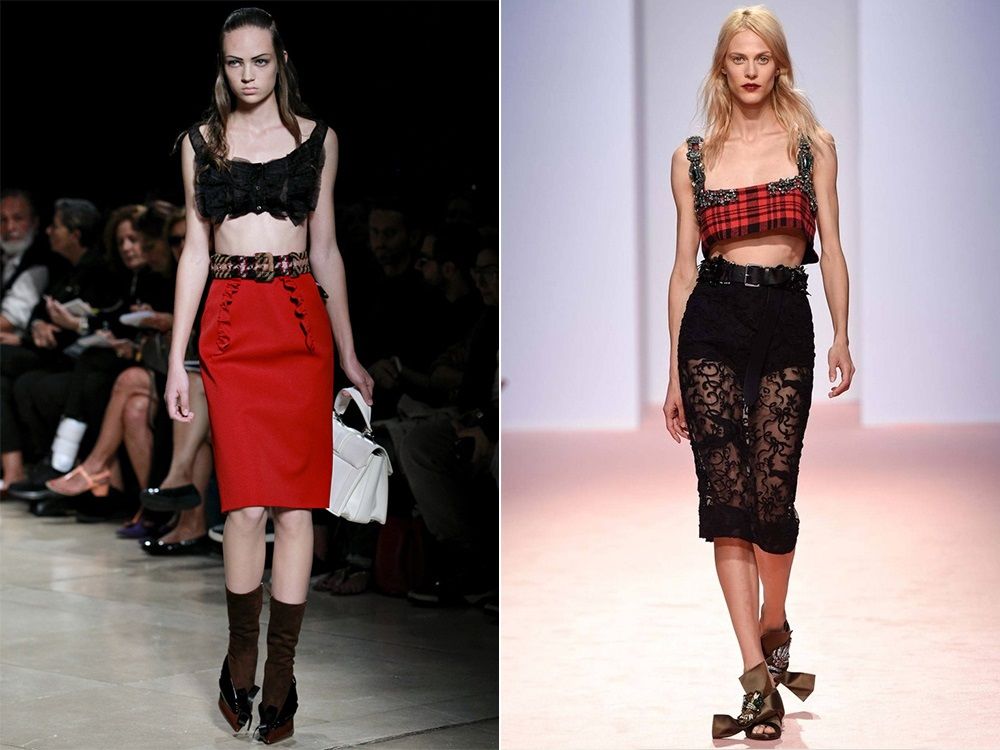 Barbara Bui and Peter Som combine a naked stomach with jackets and jackets of exaggerated volumes.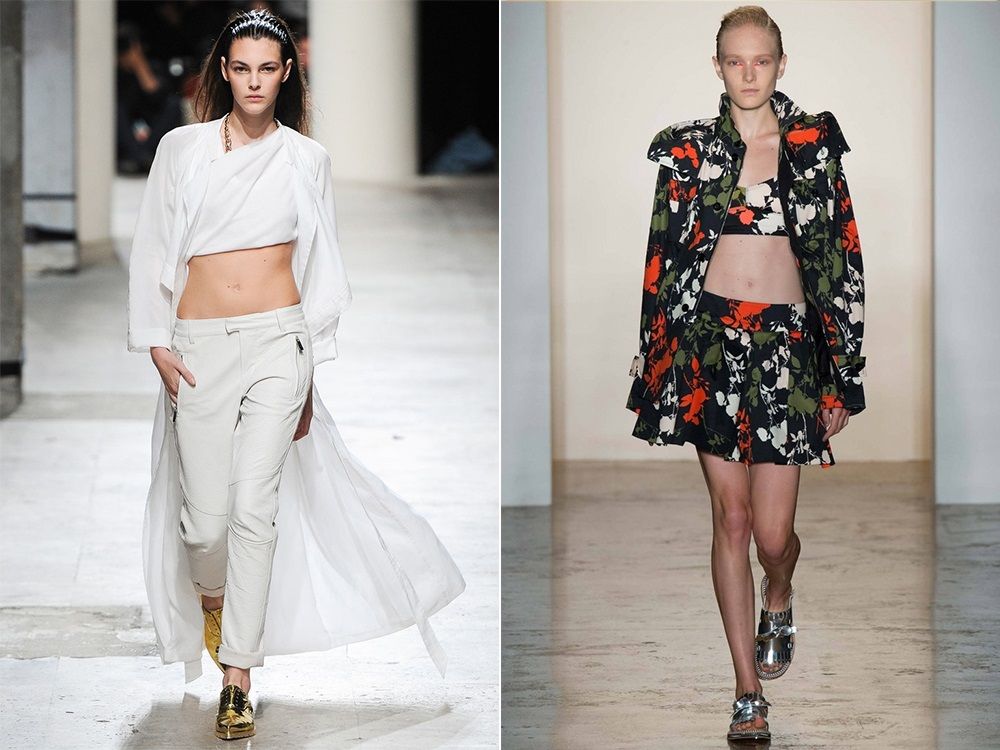 Designers showed us one simple thing: an open stomach is very seductive and incredibly fashionable..