Content
---
---
Just want to say that the variety of models was not much, but there weren't any boring shoes. Designers decided to take quality, not quantity. There were practically no banalities, as well as outright absurdity, the designers were able to strike a balance between comfortable everyday shoes and "fashion for fashion".
Classic stilettos
In the usual sense of the word, in the spring-summer 2017 season, talking about classics is almost pointless. She, apparently, went into oblivion for a couple of seasons, giving way to more modern shoes. For example, such dear to his heart stilettos were presented in only a few collections. And only Gucci presented a strict boat, the rest found this option too boring and added decor to your taste.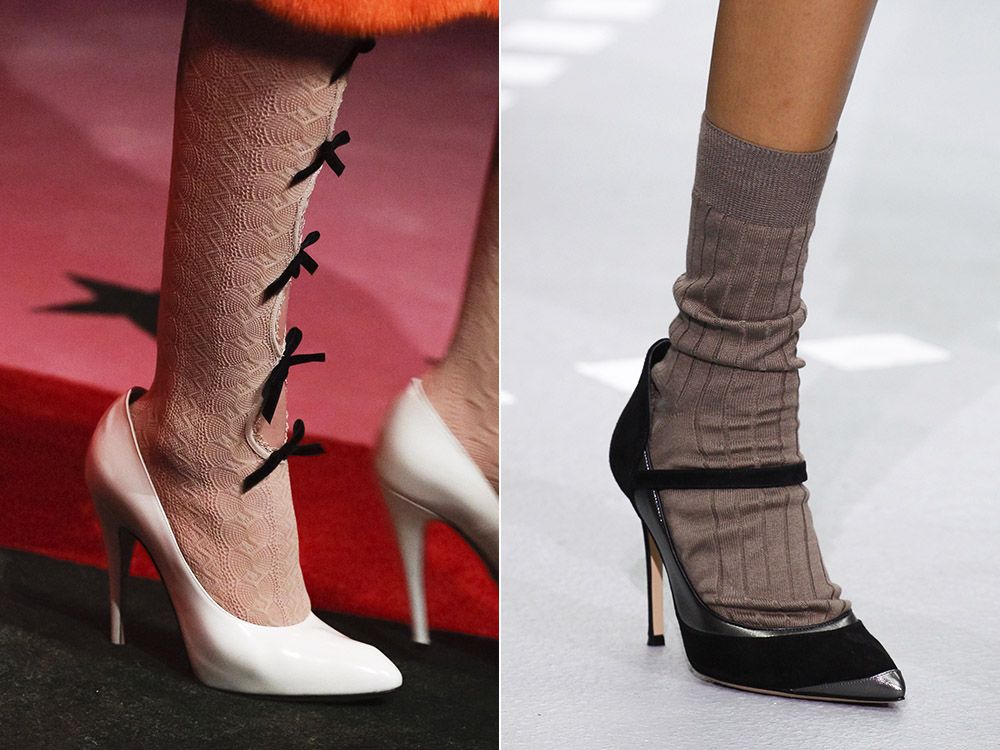 For example, Haider Ackermann and Saint Laurent relied on futuristic metallic luster and an abundance of decor, while Dolce models&Gabbana showed an interesting combination of stiletto heels and lace socks.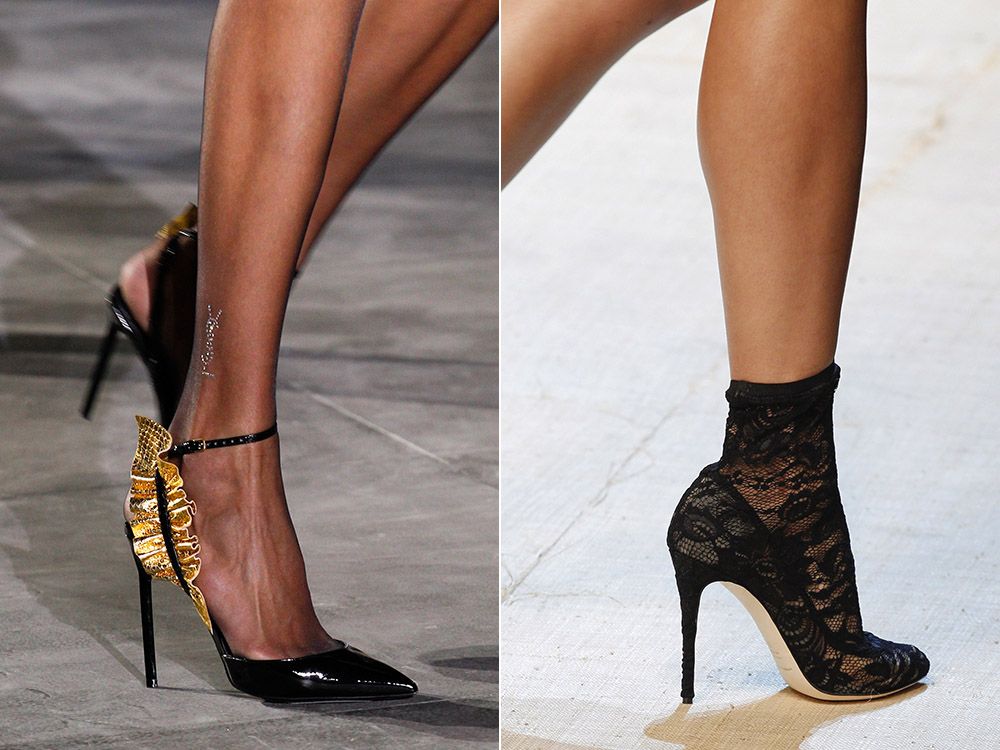 Platform shoes
Classic shoes on the stilettos of the spring-summer season of 2017 were replaced by a platform that is more comfortable and practical to wear. Marc Jacobs and Miu Miu added a little originality to her, and sometimes frank "freakiness", introducing hypertrophied platforms with and without heels.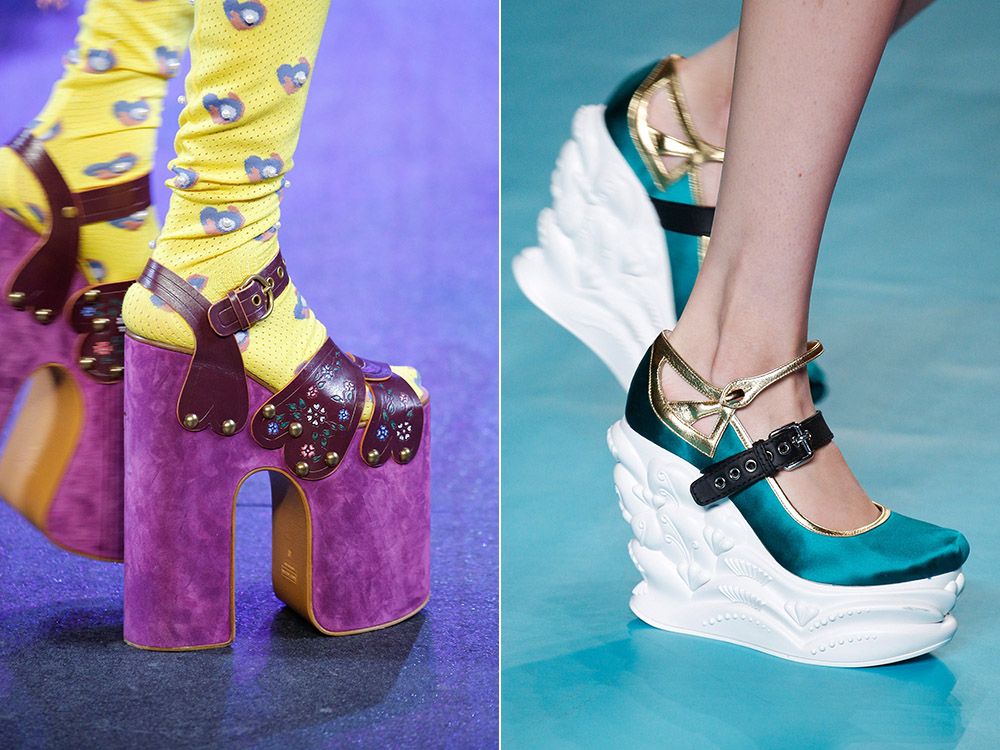 Gucci and Maison Margiela presented superpunk shoes with massive heels, decorated with impressive metal chains and rivets. It turned out something in the style of street-style, at the same time feminine and moderately daring.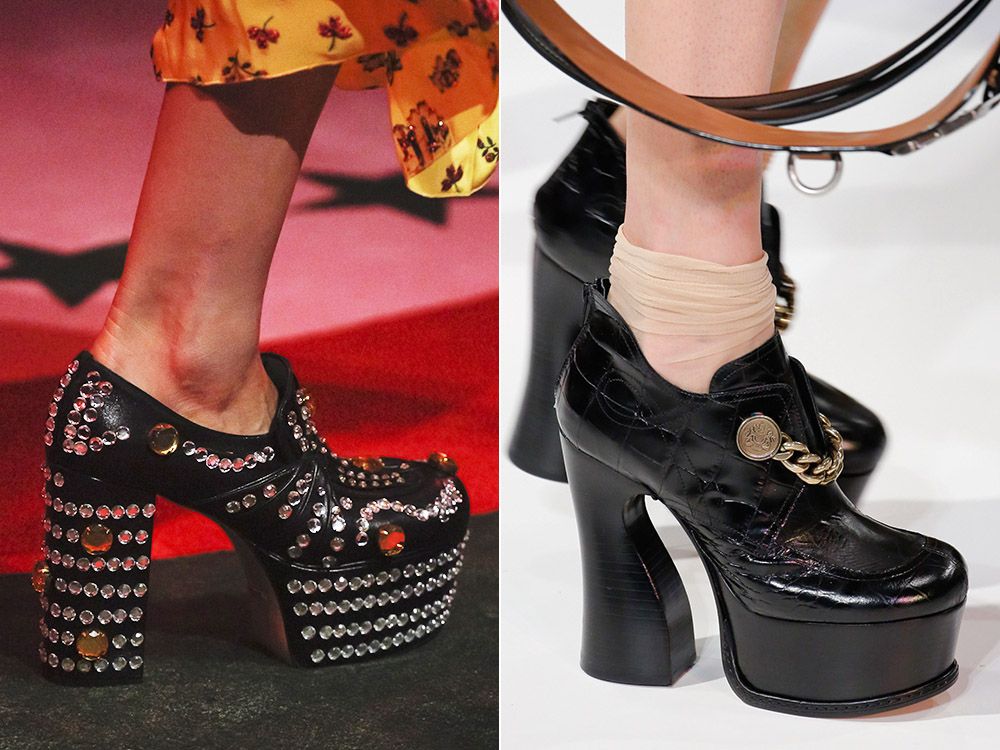 Gucci also created a line of shoes on a flat or almost flat platform, the so-called flatform. The company was composed of Erdem and Proenza Schouler. Their models gravitated towards traditional Japanese shoes, which became the main focus of fashion shows..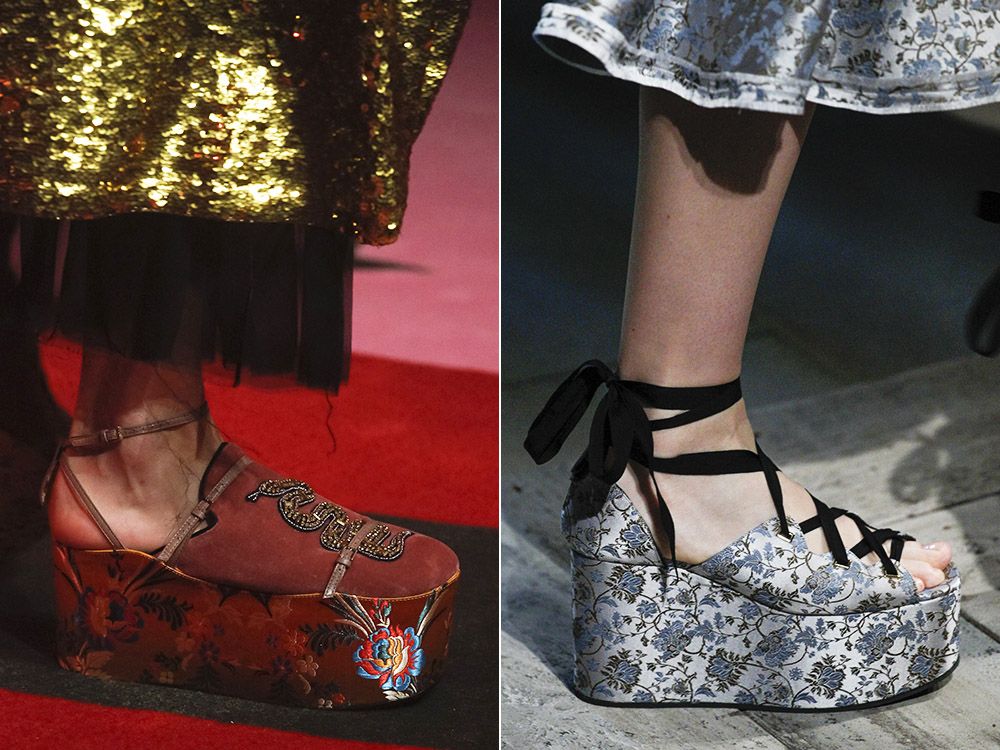 Salvatore Ferragamo and Versace shoes are made with a hint of sport. Sandals on a stable platform are much more feminine than platform sneakers fashionable in previous seasons..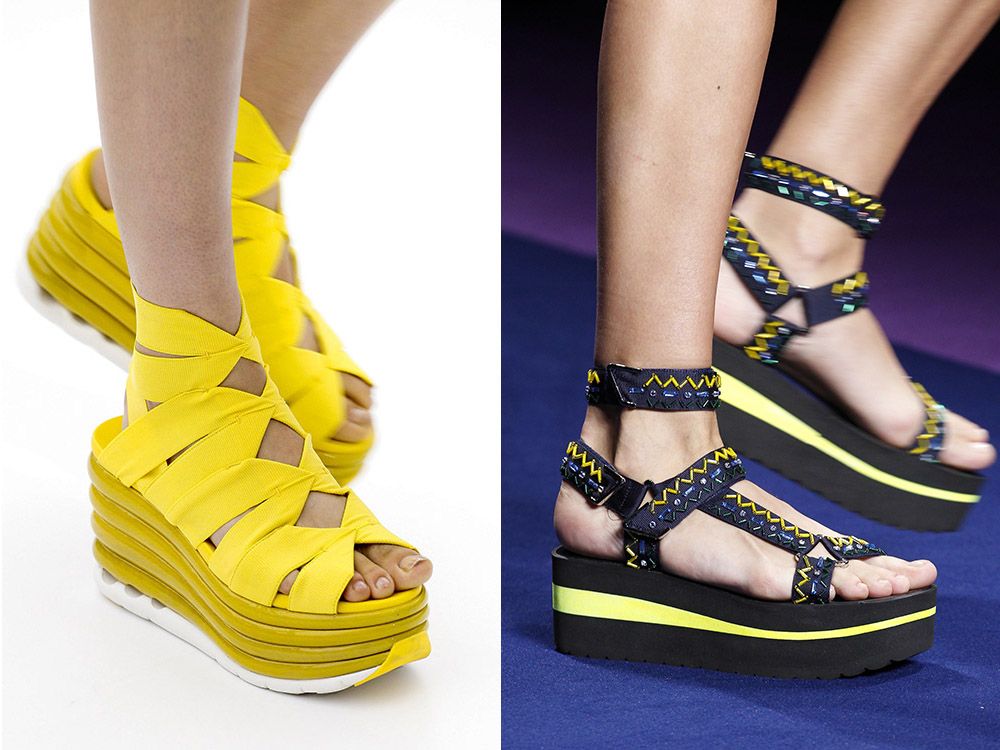 There were also more familiar models in the form of light everyday sandals on a high platform with or without heels..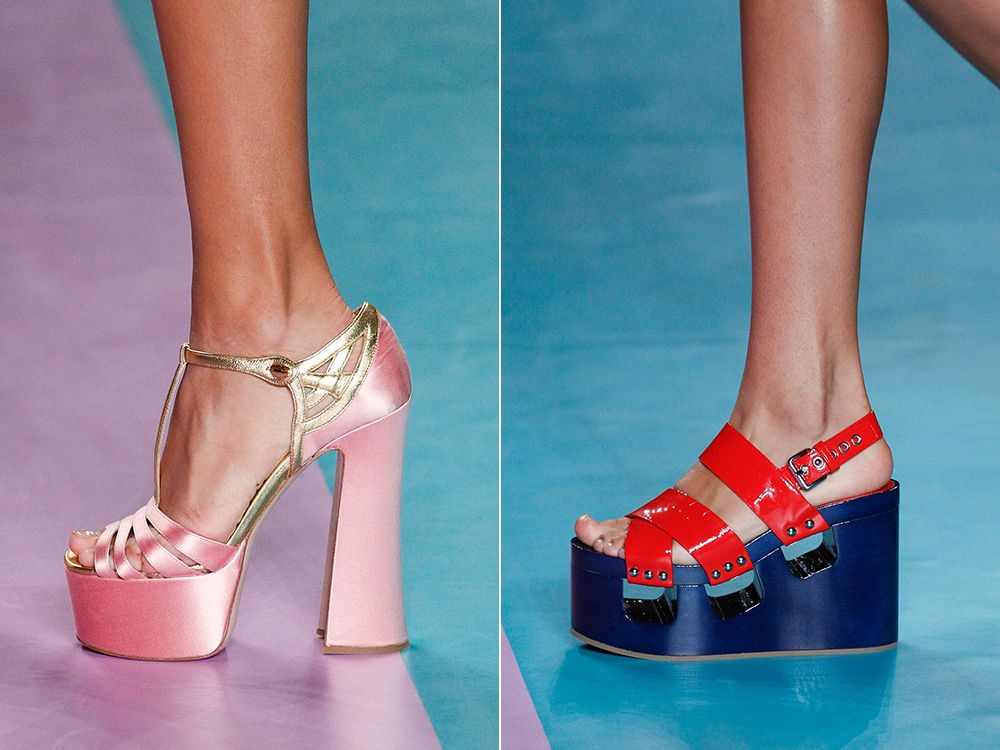 Flat shoes
When it gets really hot, designers are advised to change into comfortable flat sandals. They are not only comfortable, but also incredibly fashionable in the spring-summer season of 2017.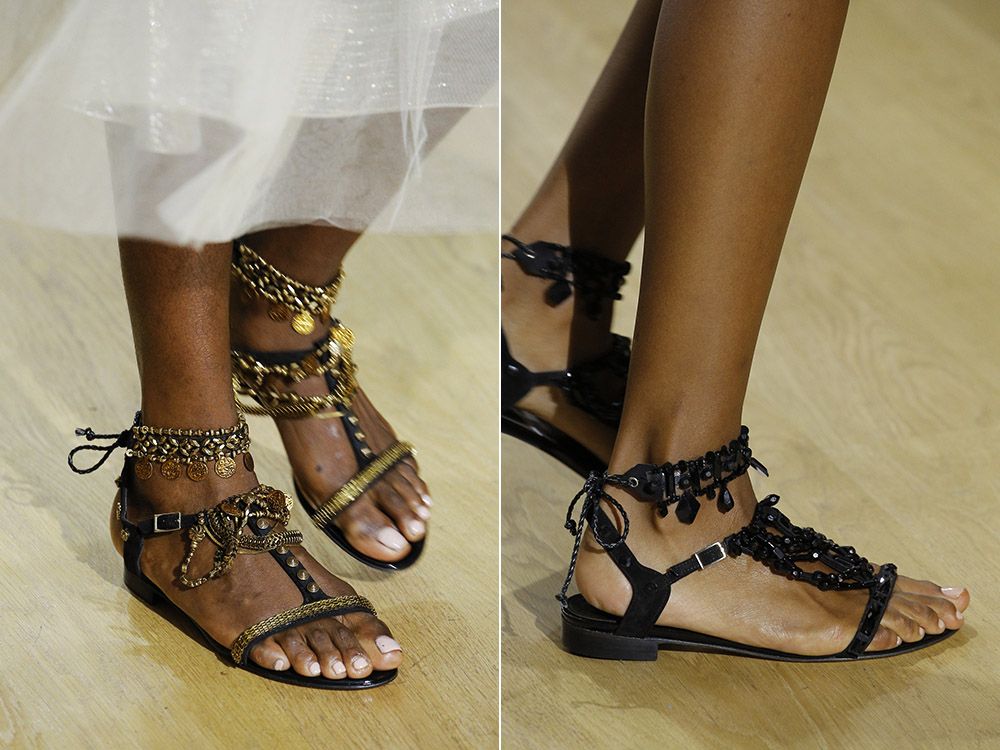 Alexander Wang and Giorgio Armani introduce a line of stylish flip flops with a comfortable ankle strap that locks your foot.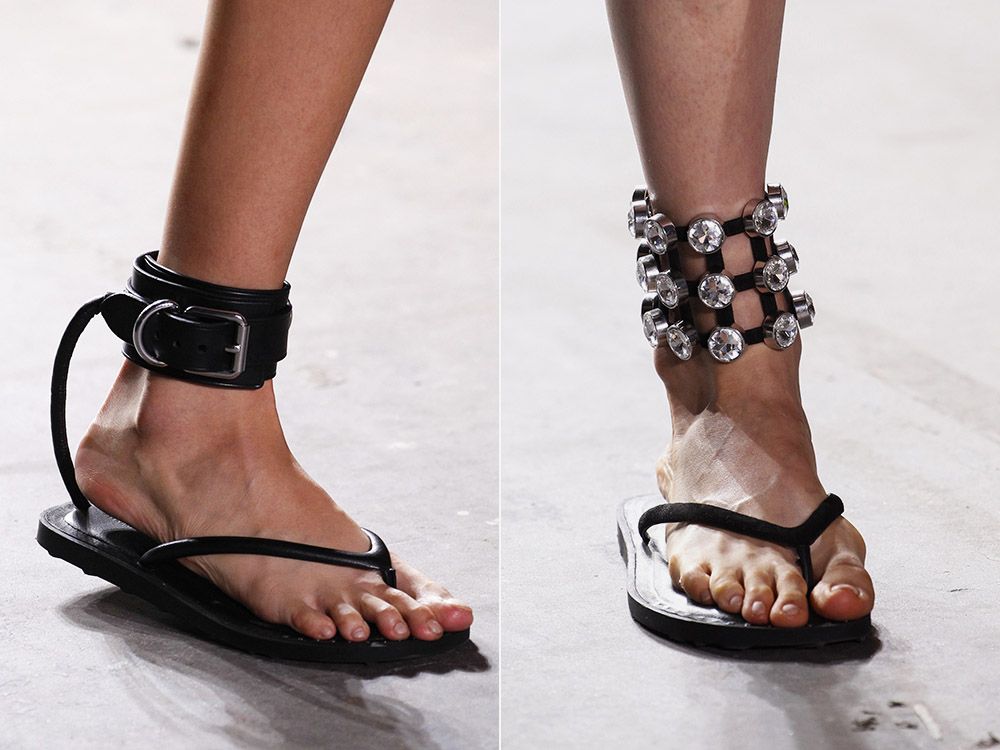 For those who cannot refuse stilettos, Prada suggests replacing them with comfortable kitten heel small-heeled sandals.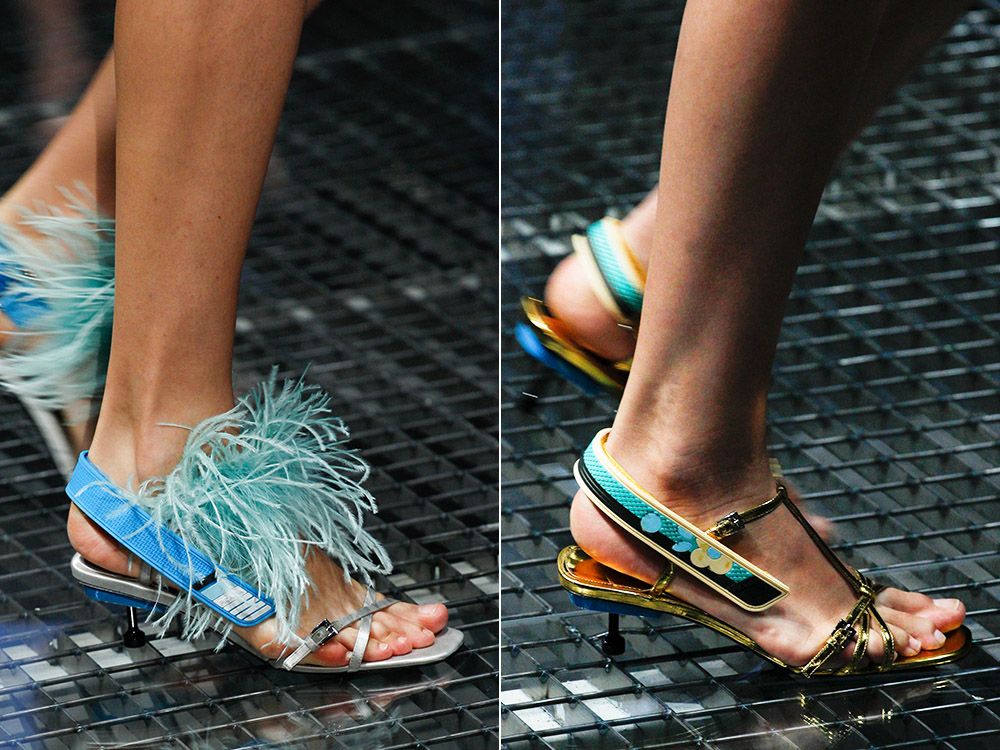 Fashion Slippers
Where without them is a real symbol of summer. Slippers were in trend last year, but in the spring-summer 2017 season they turned into the main fetish of many designers. And there is a couple not only for the beach, but also for a cocktail and even a strict office image.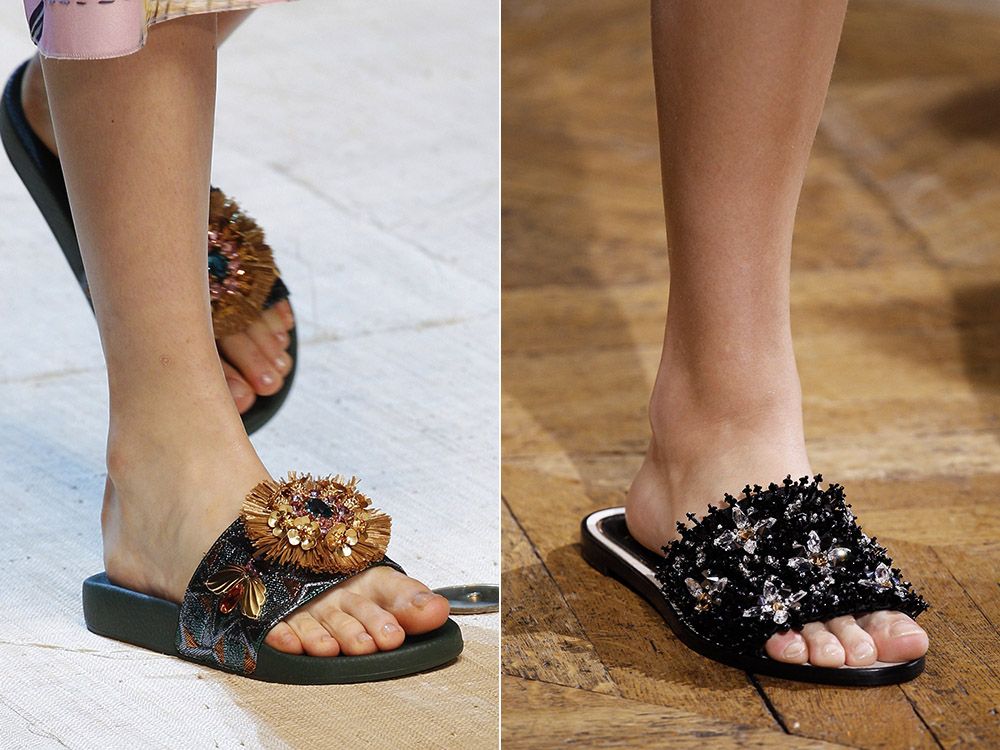 The minimalist design of Christian Dior, Hugo Boss and Miu Miu slippers gives them a conservative touch, perfectly fitting even in a casual office wardrobe.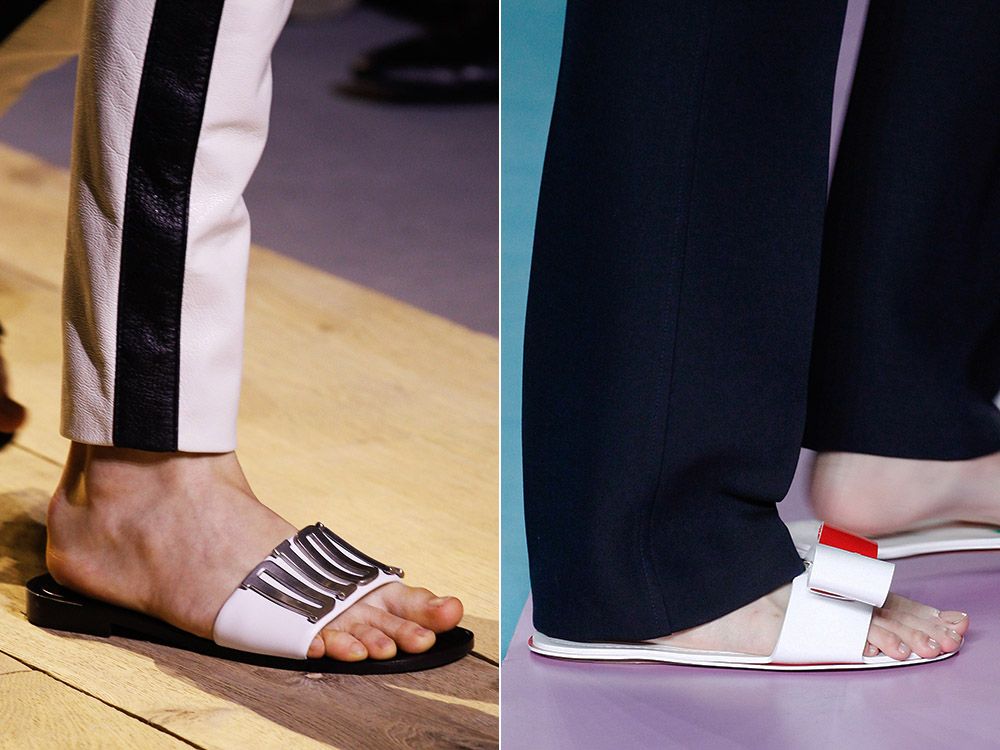 Comfortable and stylish beach slippers can be found in the collections of Miu Miu and Prada.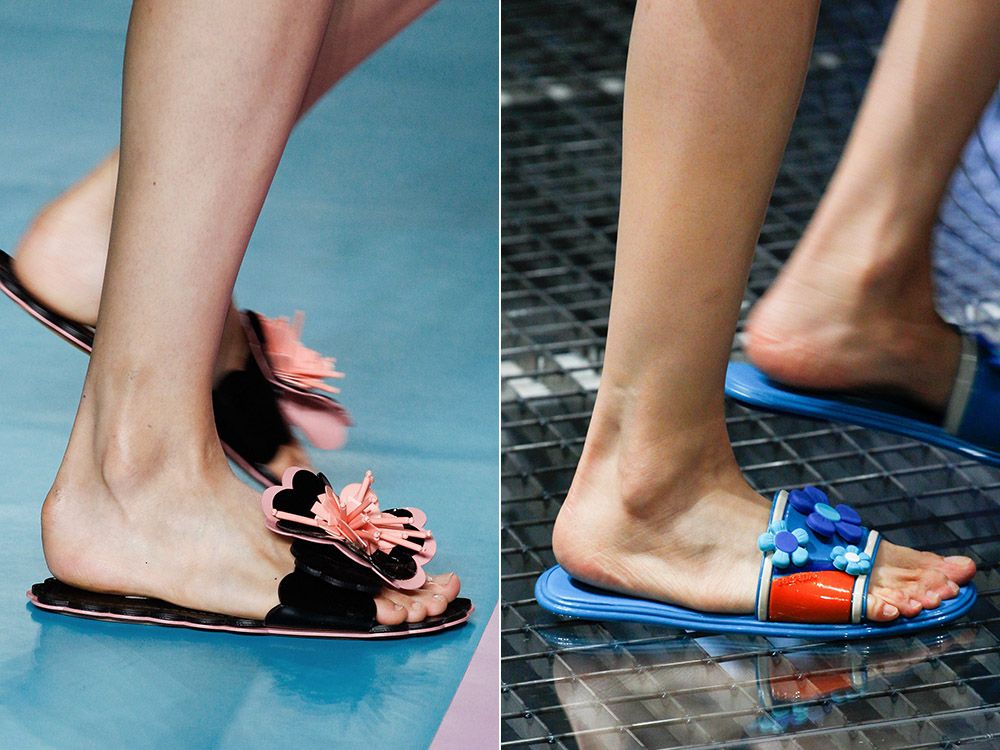 Boots
Summer shoes with fur trim are no longer news for the fashion world. Now, leather boots, which could lie down at least until September, designers strongly recommend that we wear our bare feet in the summer with light dresses and mini skirts. Designers offered three options: bright stocking boots on a thin platform, trendy boots on a massive platform and grunge models on a low go.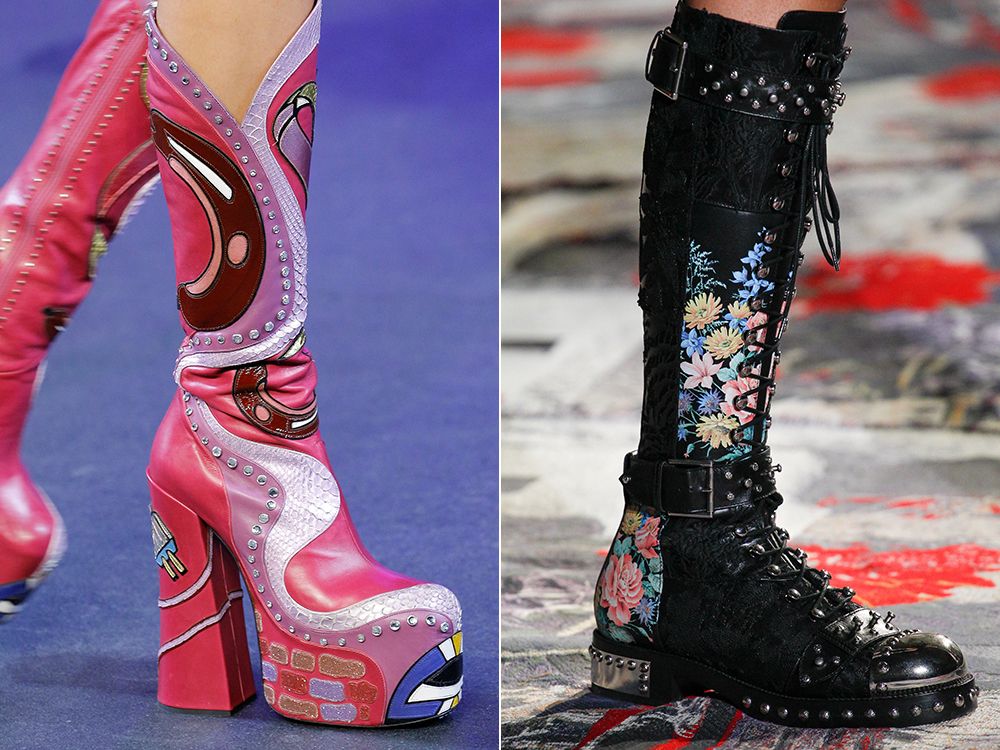 But the real sensation on the fashion catwalks was made by stocking boots in bright juicy shades and with a colorful print. Summer models have gained even greater height than their winter counterparts: their length has become maximum.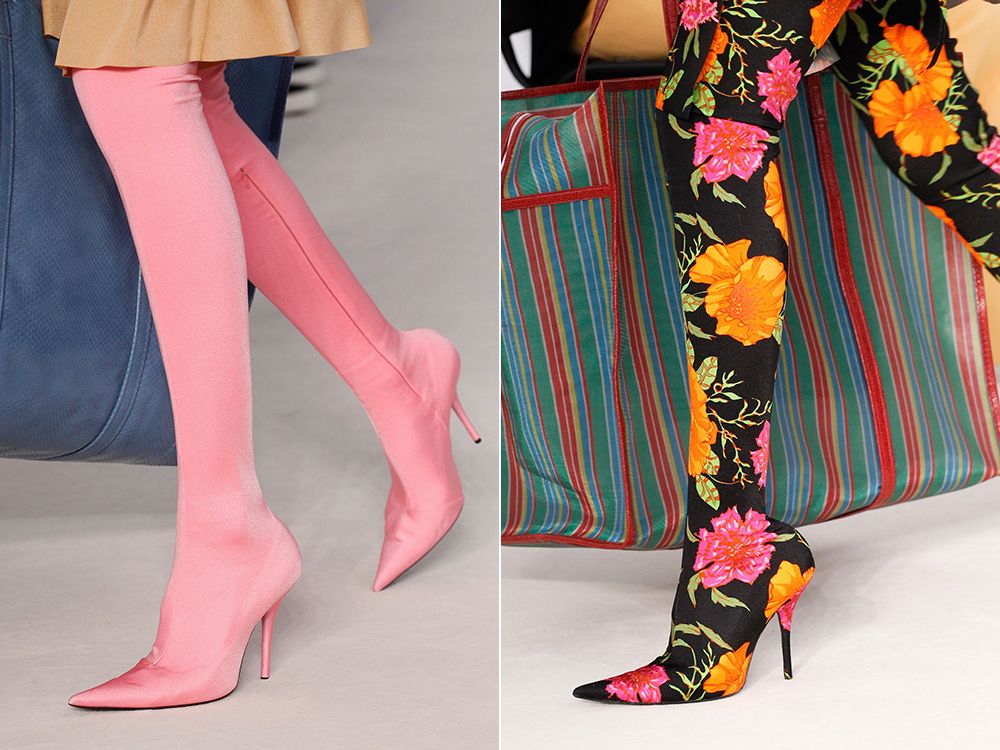 Weaving and just plenty of straps
Since the weaving fashion in the spring-summer 2017 season literally blew up the catwalks, many designers decided to show their vision of this trend in shoe design. Giorgio Armani introduced the basic everyday models in two versions: flat soles and thin heels, consisting entirely of thin straps.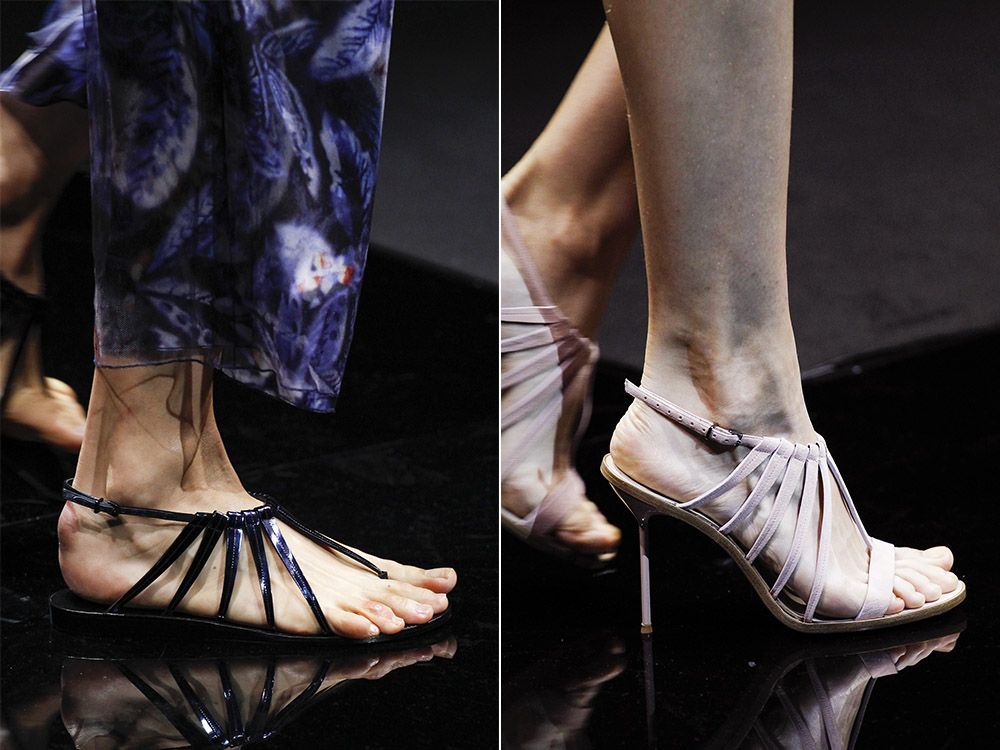 Lanvin offered comfortable sandals with a T-shaped clasp. Such a strap can feel comfortable even with a high heel.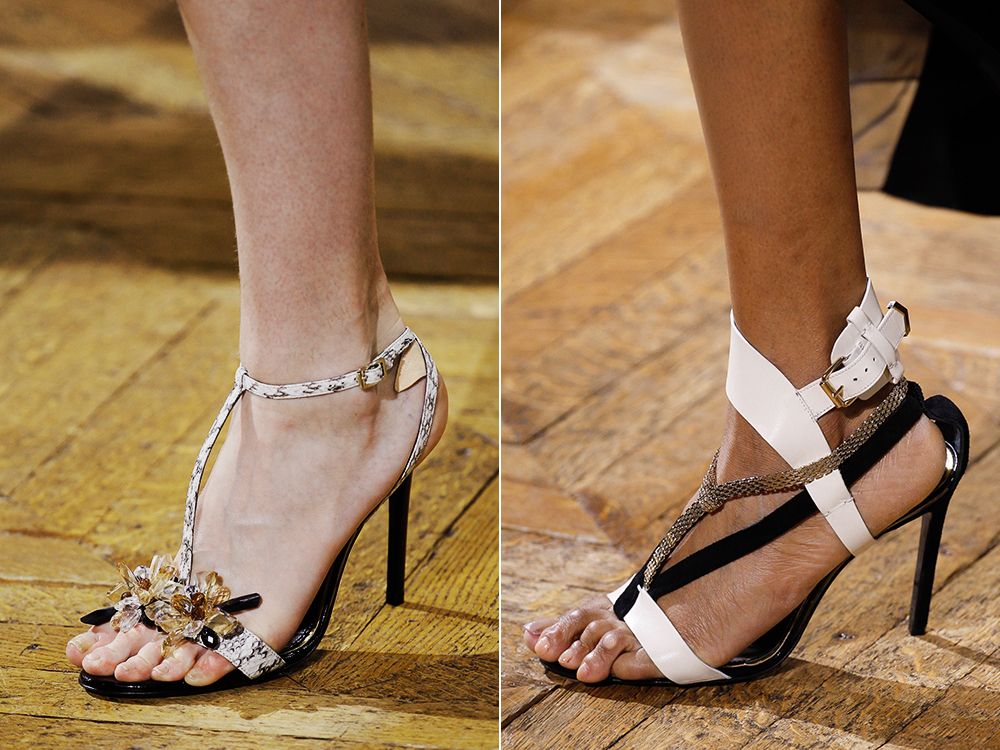 Givenchy has created a whole line of casual shoes with lace-up in different colors, from different materials: smooth and patent leather, as well as leather imitating reptile skin. Another hallmark of his shoe collection is that it has no backdrop.
Altuzzara and Dries van Noten created evening models with thin and stable heels, consisting entirely of straps, bows and ties.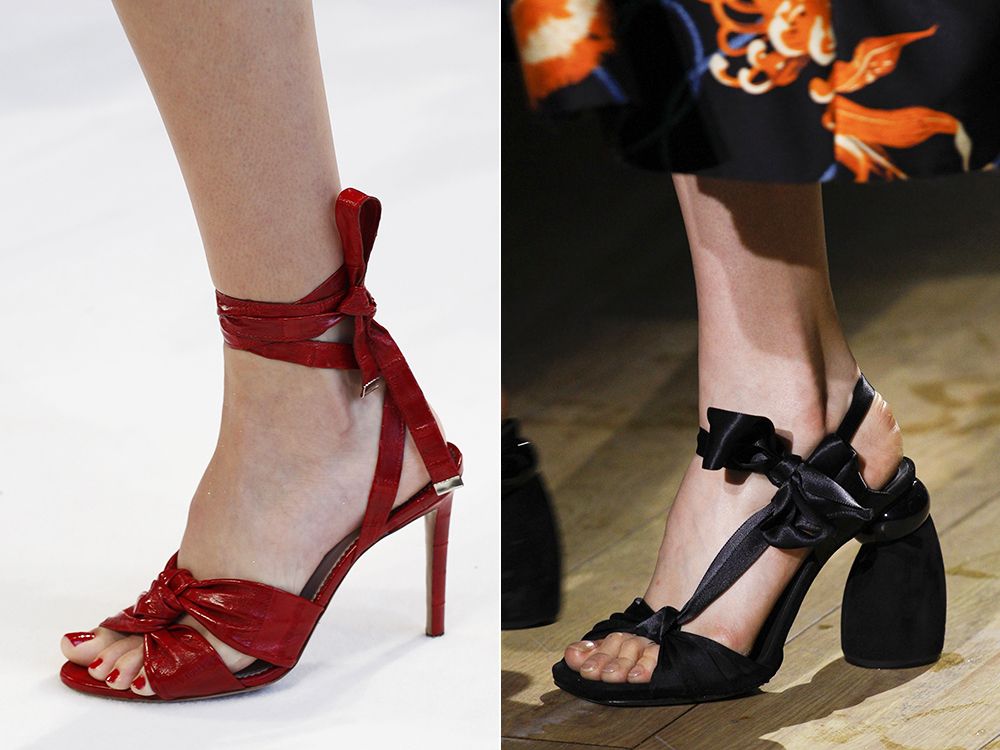 Despite a barely noticeable hint of old-fashioned, the use of modern decor elements helped designers to create not only comfortable shoes, but also fashionable in their own way..
Metallic shoes
"Metal" shoes along with metallic dresses, trousers, bags in the trend is not the first season. Many leading designers presented collections of shoes with a metallic effect: from casual flat-toe models or trendy flatforms in the spring-summer 2017 season, to high-heeled evening options.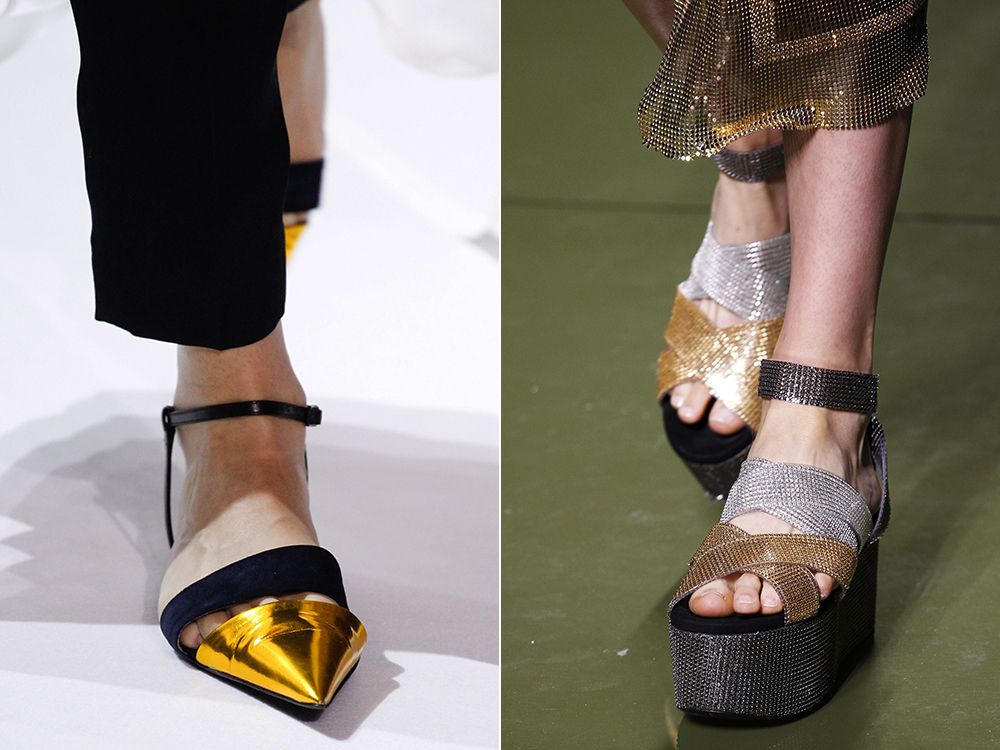 In addition to the classics in the form of gold and silver models in fashion shoes made of non-ferrous metal, with a holographic effect and with a metallic texture under the skin of reptiles.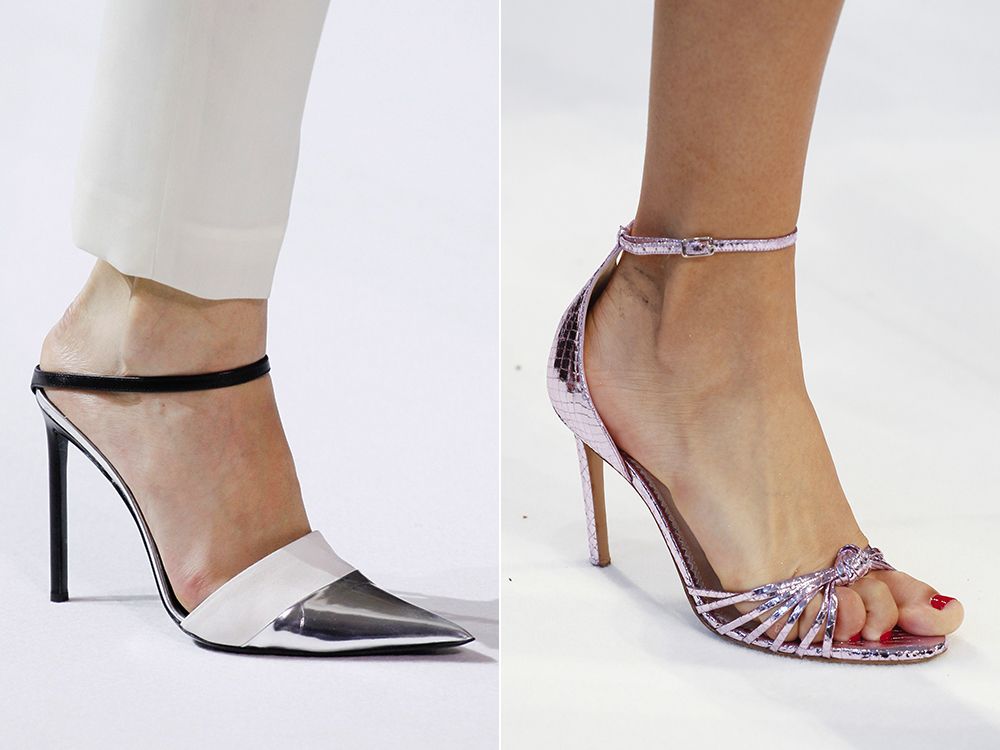 Reptile skin
There weren't as many shoes imitating reptile skin as in previous seasons. Bright representatives of "snake" shoes are present in the collections of Balmain, Erdem, Rodarte, Tod's. If most designers have chosen shades inherent in the natural colors of reptiles, then in the Balmain collection you can find shoes in a wide variety of colors embossed with snake skin.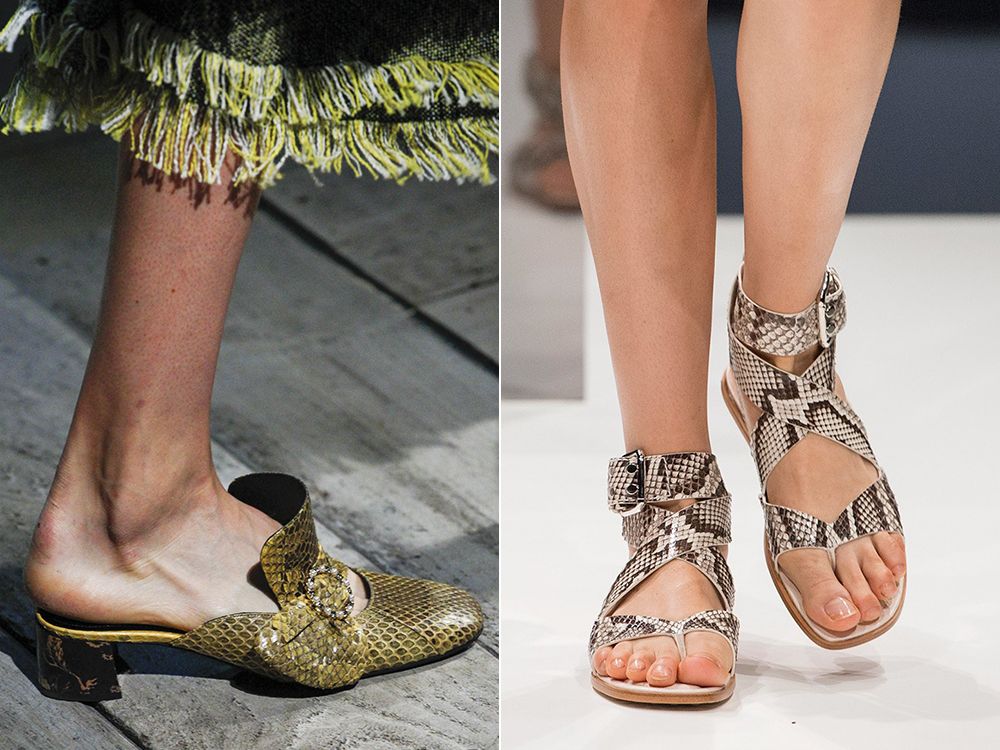 Snake coloring acquired not only the top of the shoe, but also the heel. Thanks to what the shoes look dull and very modern. Designers advise us not to be afraid to look as predatory as possible this fall..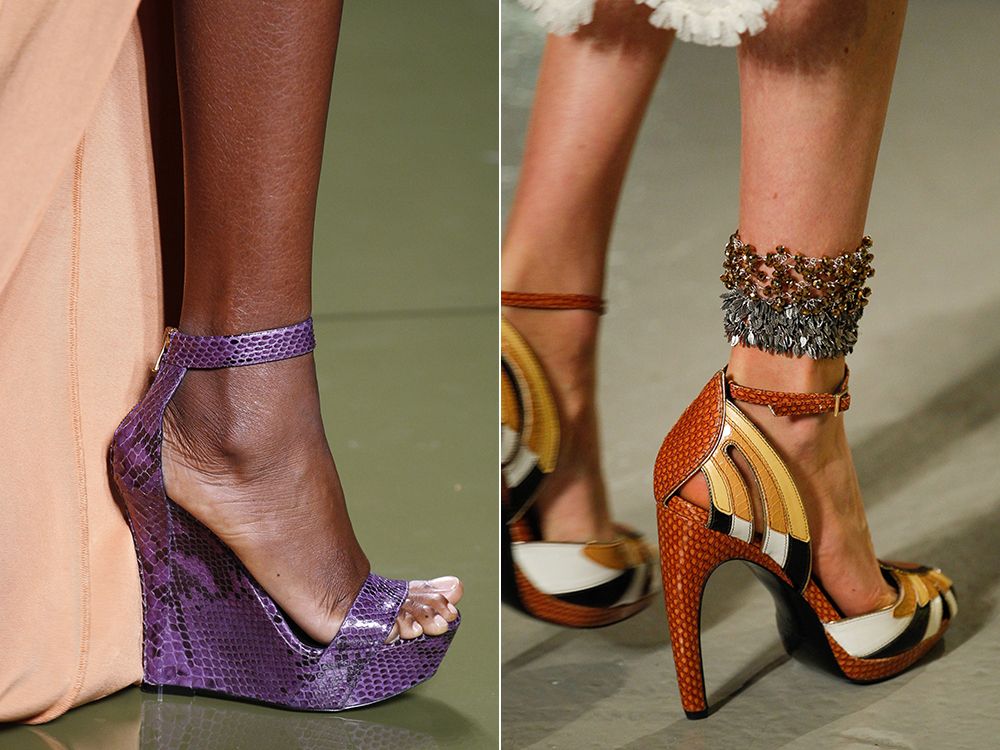 Transparent shoes
The spring-summer collections of 2017 demonstrate another trend – transparency. According to designers, attention should be focused either on the upper part of the shoe or on its sole.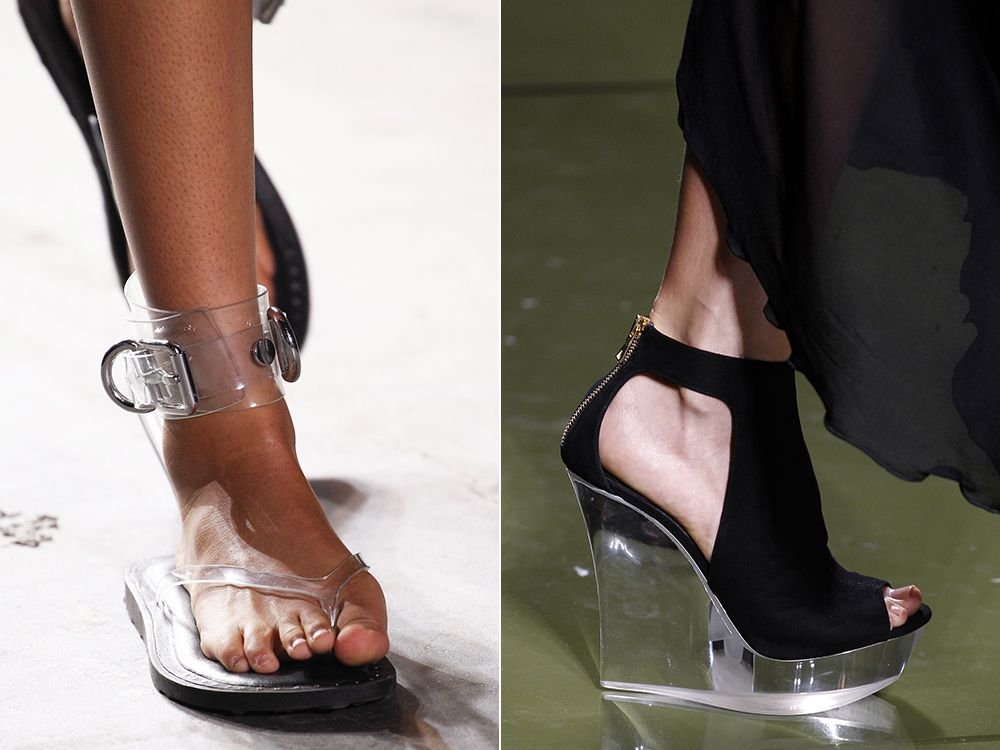 It can be either shoes with transparent upper details, shoes with transparent heels or wedges, or completely invisible models that allow their mistress to soar visually in the air.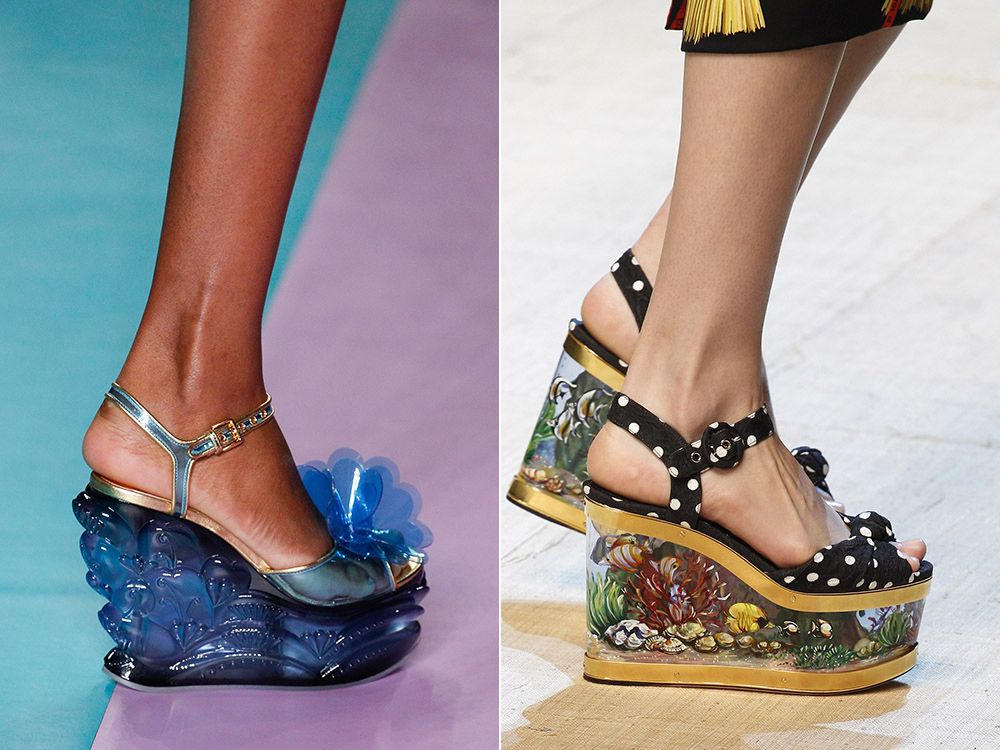 You can notice that the classics are a bit of a thing of the past, now the emphasis should be on bright colors, futuristic shapes and an unusual combination of textures. Fashionable shoes for the spring-summer season of 2017 turned out to be extremely diverse. Now it's up to you to decide which shoes to buy and which ones only to look briefly at the pictures. Admire, choose and buy.