Content
---
---
Collections of leading brands have one thing in common – lightness, playfulness and freshness. This effect is largely achieved with a new look at already familiar prints..
Spring flowers
Floral print is another way to decorate an already floral season. Both total look and individual floral details in the form of bright buds and blossoming wildflowers crowning the Oscar de la Renta, Dolce collections are in fashion.&Gabbana, Etro et al.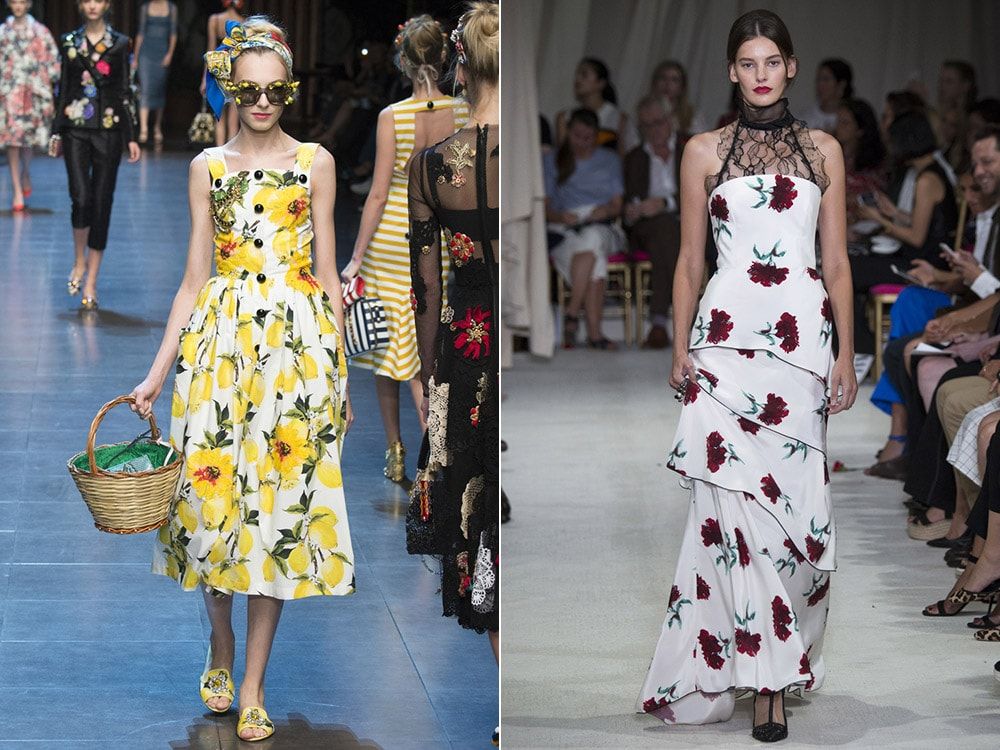 Floral romance took the form of airy dresses, flying skirts of fitted suits and silk sundresses, combining the main trends of the season. Together, this creates the effect of spring lightness and ease..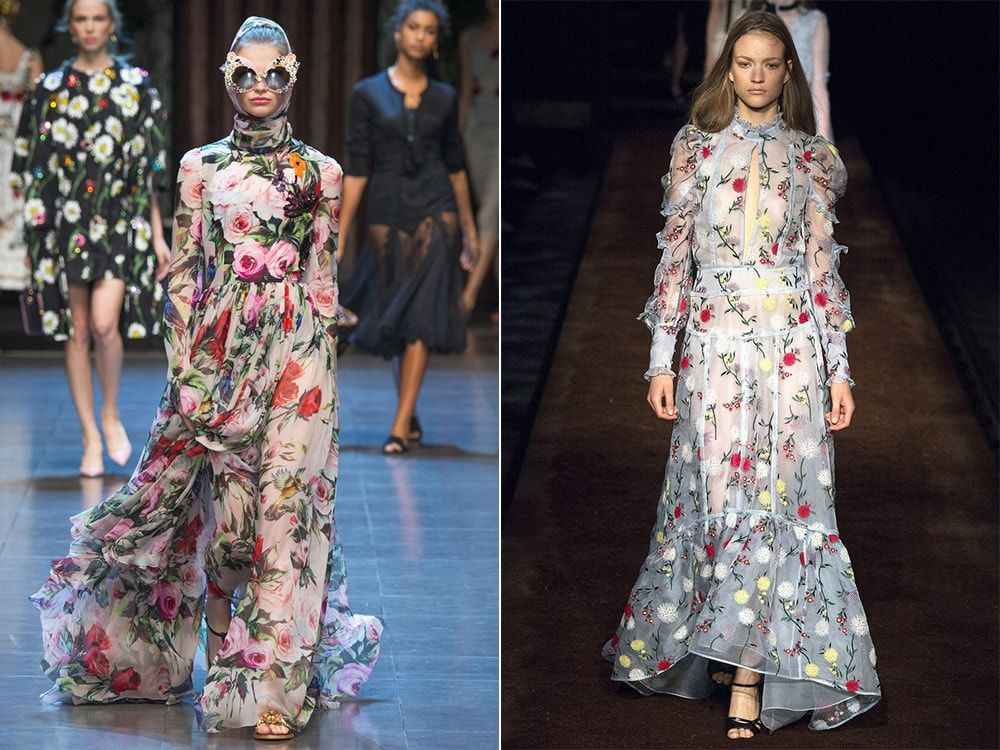 Tie-Dye Print
One of the trend prints of spring-summer 2016 is Tie-Dye, which means "tie and dye". In fact, this pattern is far from new, it appeared back in the 60s with the hippie movement.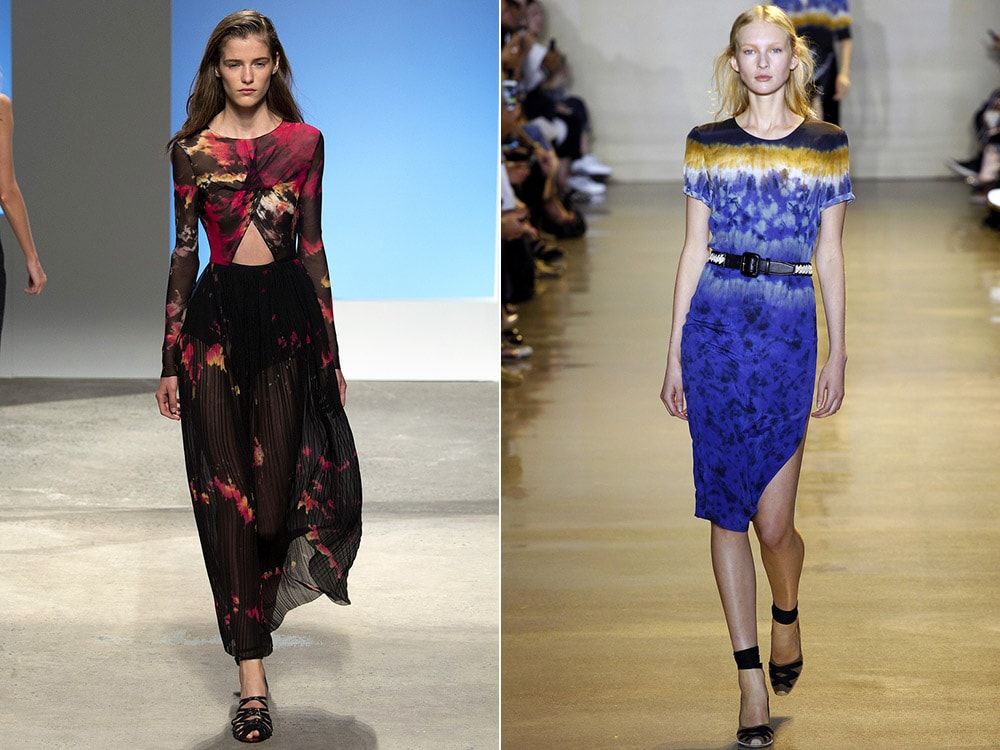 The psychedelic prints of the rainbow spectrum have become not only a favorite pattern of children of flowers, but also a source of inspiration in creating collections of many leading fashion houses: Paco Rabanne, Valentino, Dsquared2, Altuzarra, Roberto Cavalli.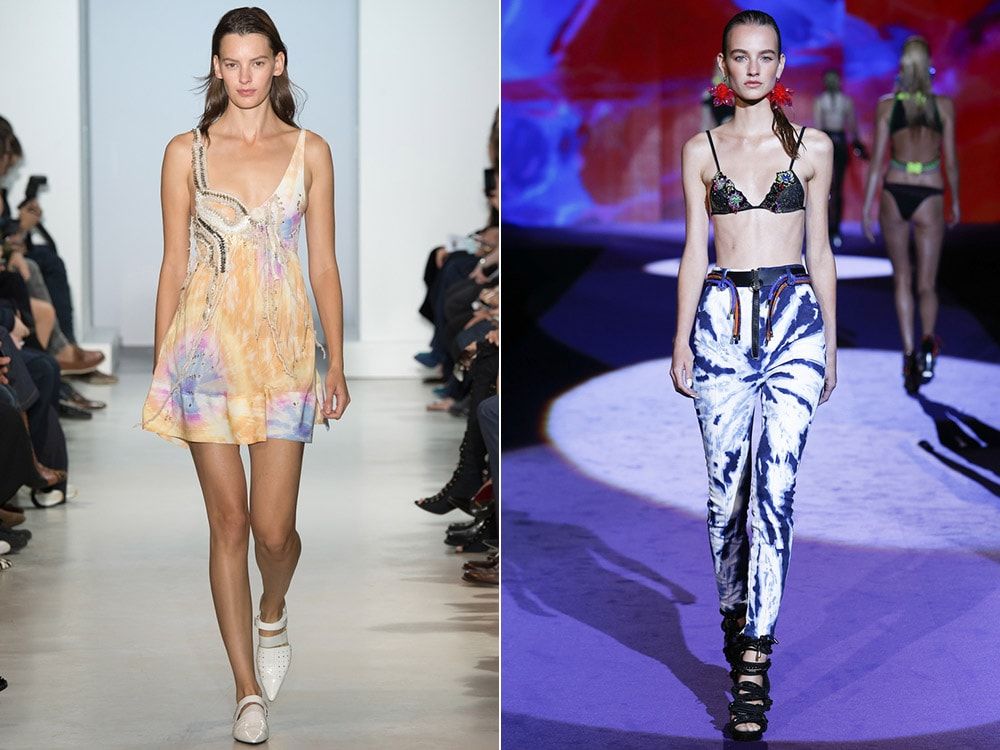 Abstraction
If you look closely at the colorful dresses of this season, you can see the complex abstract paintings that are in no way inferior to the works of the great avant-garde artists.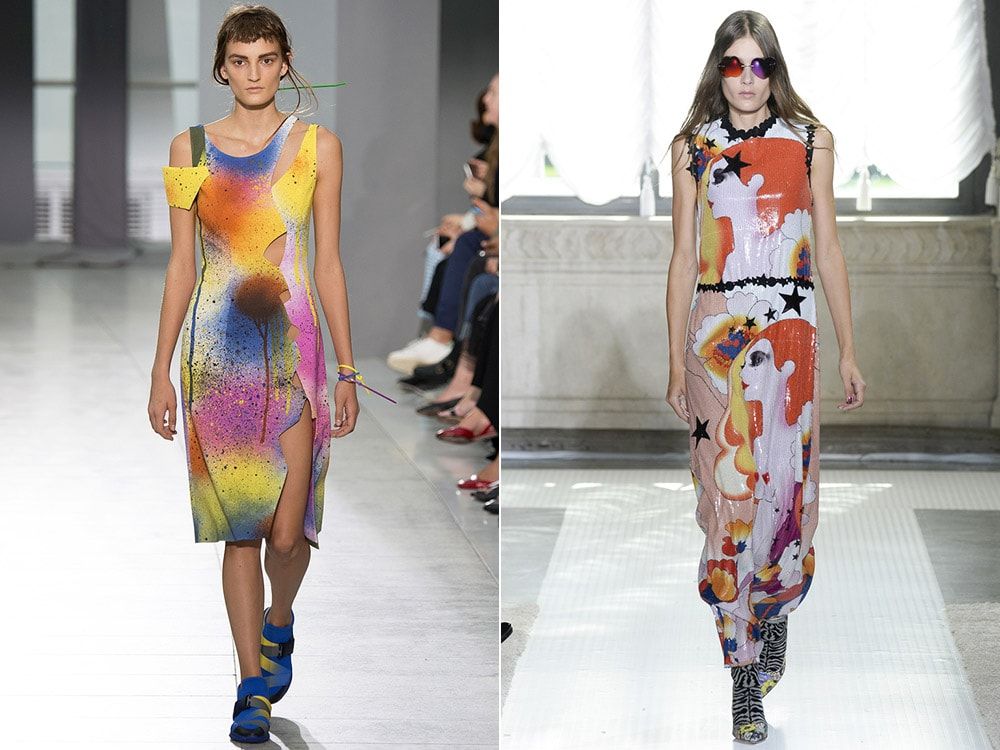 Broken lines, chaotic strokes of watercolors and a dynamic palette of colors – all these tools were used by the leading fashion houses of Loewe, Christopher Kane, Giamba, Chanel, Dolce&Gabbana.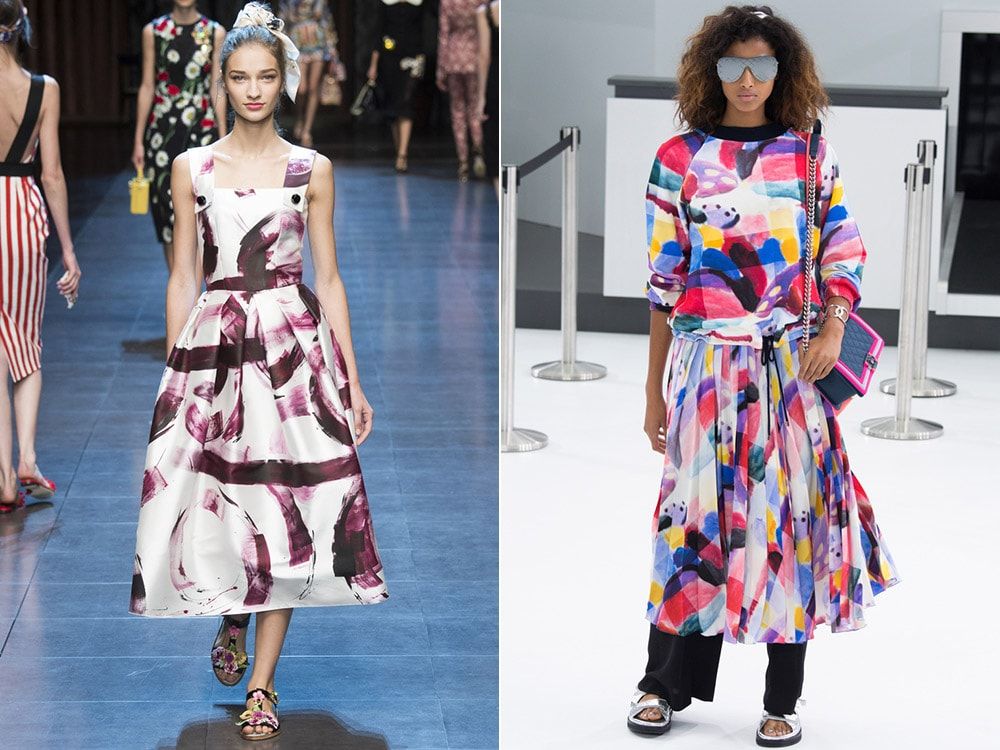 Optical prints
In fashion, op-art is a print based on the effect of optical illusions. Black-and-white symmetrical graphics, contrasting colors, repeating elements – with each movement on the catwalk of the models, it seemed that the picture on their clothes seemed to come to life.
It would seem – a regular print with a repeating pattern, but with careful examination, real hallucinations may very well begin.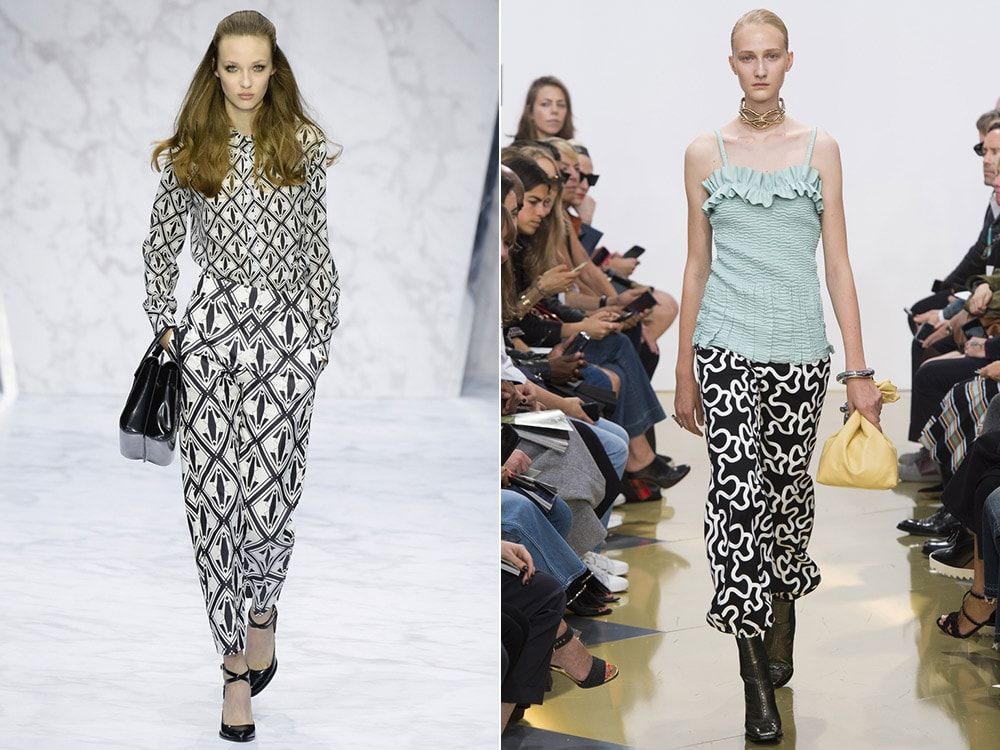 Geographical prints
Famous Italian sights, geographical maps with continents and oceans, savannas, along which massive elephants walk – this season, designers offer us to go on a fashion trip.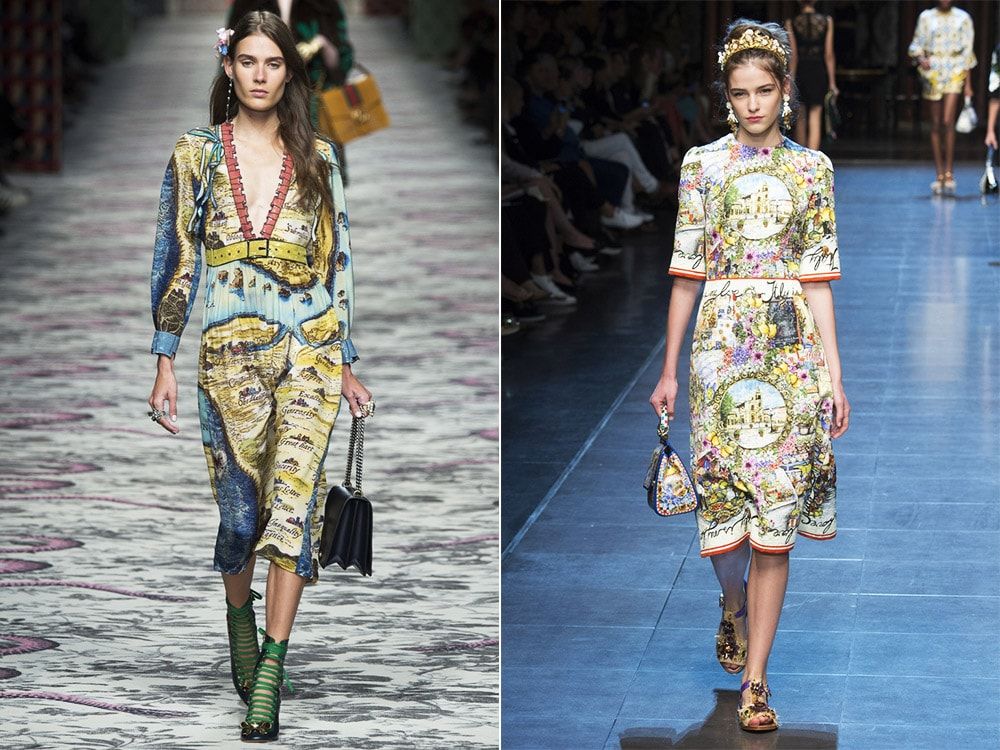 Dolce&Gabbana celebrate their native Italy, offering to pack their things on an exciting trip along the route – Venice, Florence, Naples, Palermo … Valentino turned his eyes towards starving Africa with its colorful landscapes. All this journey was reflected in the fashion prints of the spring-summer season 2016.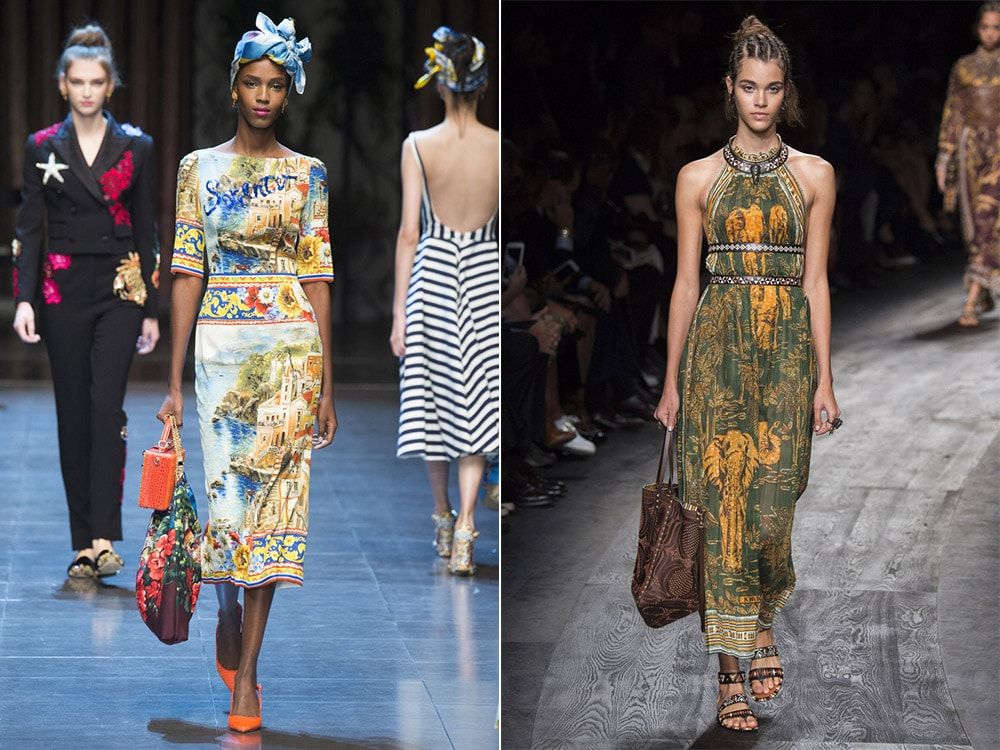 Combination of several prints
 Color blocking, fashionable in past seasons, is no longer so relevant, now it is replaced by print blocking, when it is necessary to combine not colors but patterns. This technique was used by Victoria Beckham, Diane Von Fustenberg, Mary Katrantzou, Etro, etc..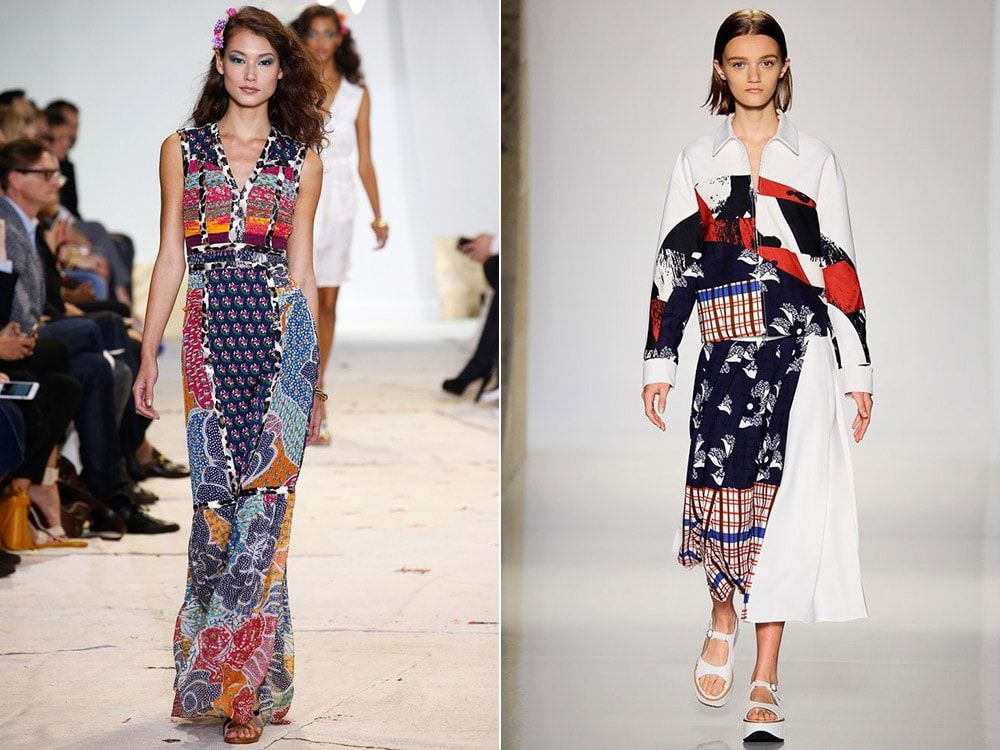 The combination of cells and ethnic motifs, complex abstraction and Tie-Dye patterns, a mix of floral prints – print blocking – gathered several fashionable spring-summer prints at once.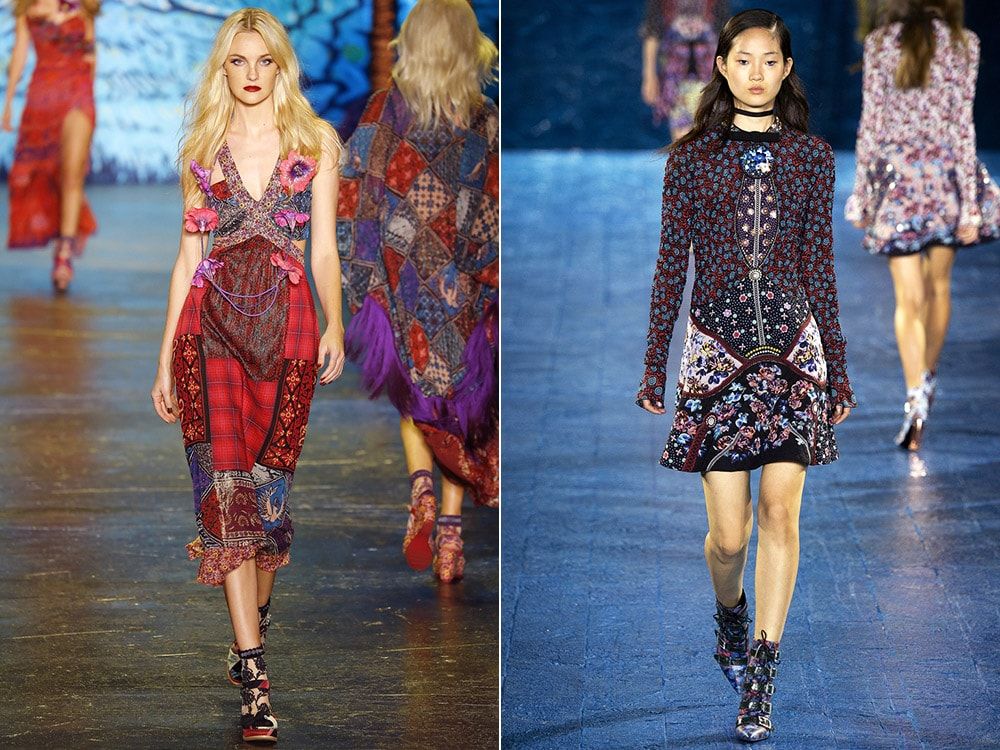 Lettering
T-shirts and sweatshirts, even with the boldest inscription, will not surprise anyone. Designers offer a new way to express themselves – using a "talking" dress. Various prints in the form of text, inscriptions and slogans – the printing press on clothes is again relevant.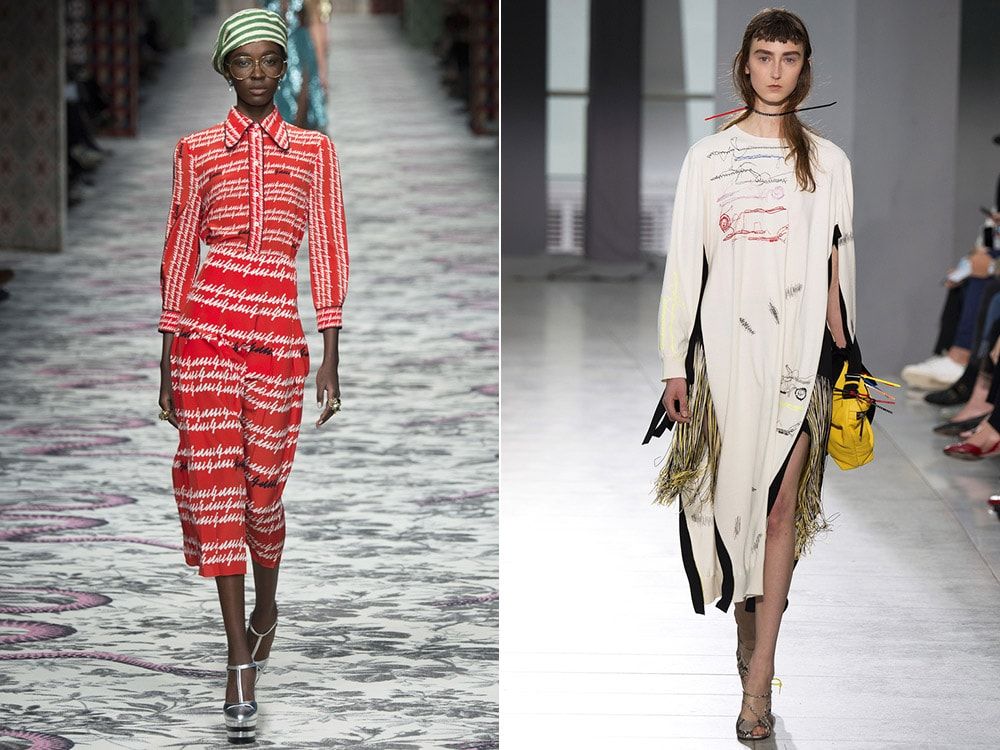 Logomania, which was previously considered a sign of bad taste, is returning to high fashion.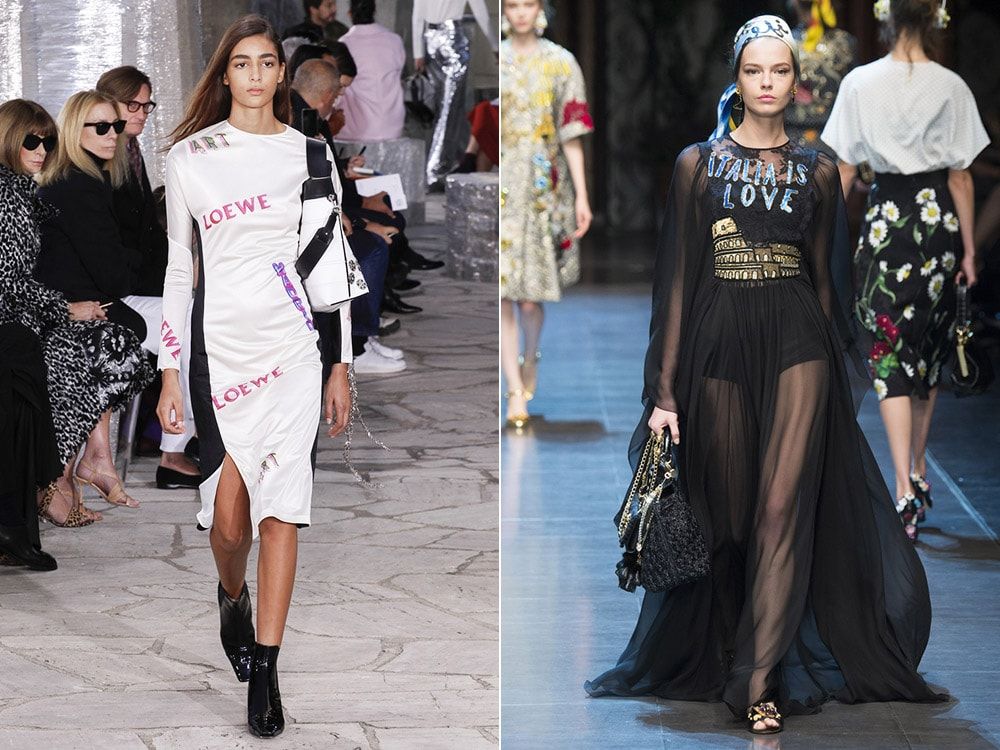 A new look at predatory print
This print has been afloat for more than one season, but in the spring-summer season, designers approached its development differently. Along with the usual color of fabric for leopards and reptiles, designers used images of wild animals.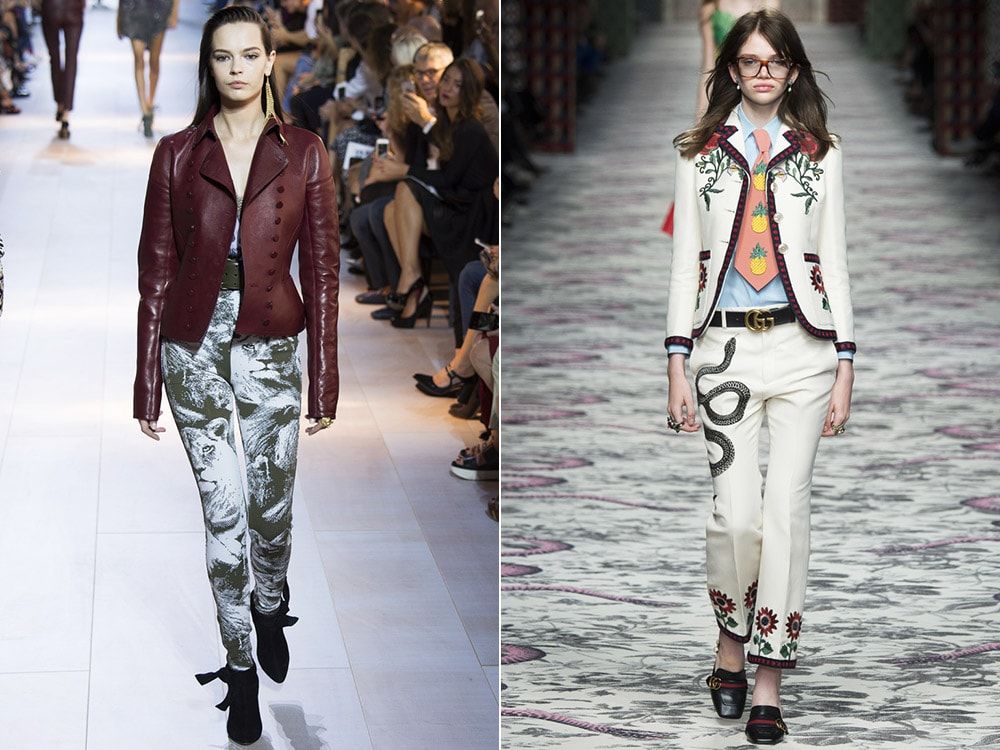 The trend is incredible color combinations that sneaked into an animal print. Gucci, Rochas, Roberto Cavalli, Missoni, Saint Laurent tried to make you look as predatory as possible this summer.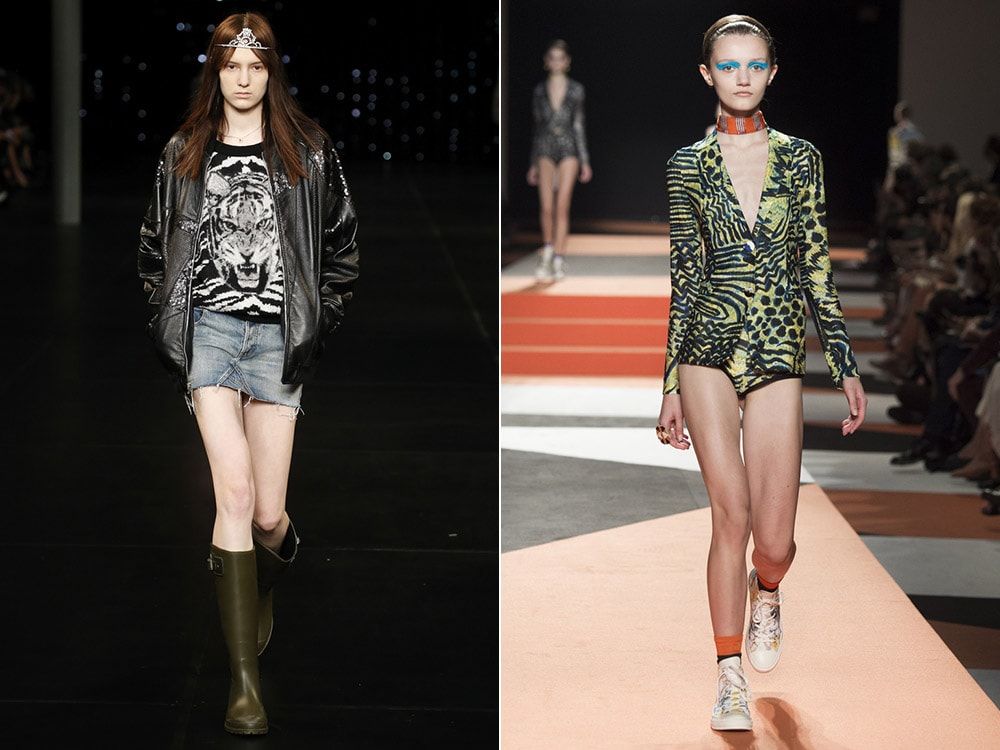 Striped Variations
Having spent all the originality on op-art prints and the vocabulary for fashionable inscriptions, designers brought spring-summer and some classics in the form of a strip in the season.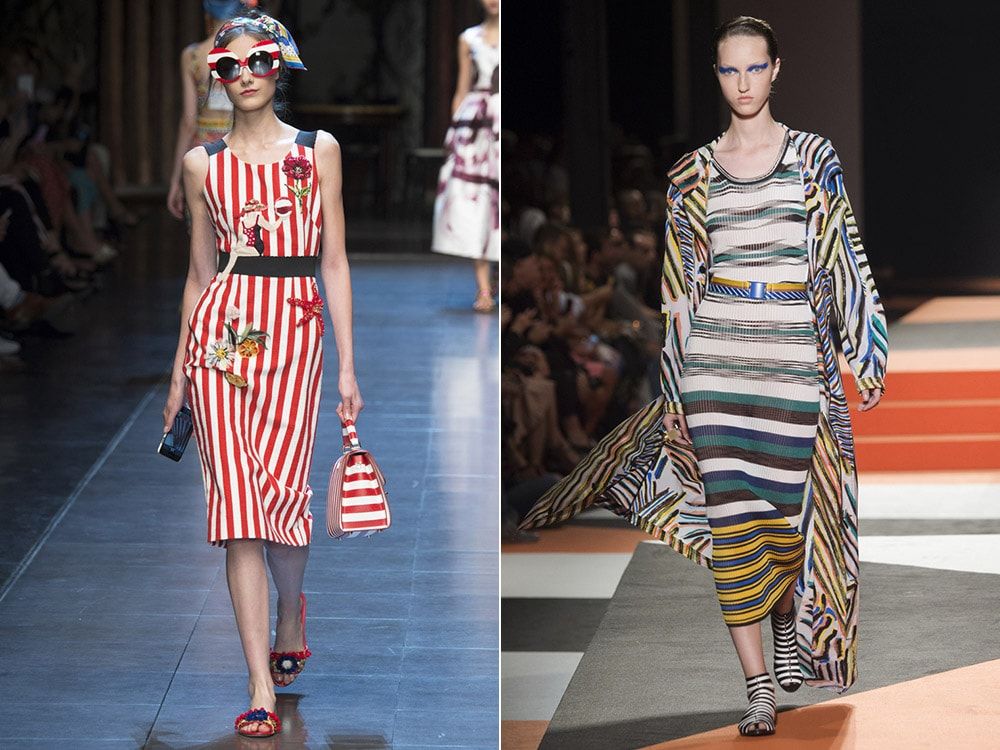 There were attempts to experiment with width, orientation and color, as a result, the strip became even more diverse: longitudinal and transverse, diagonal, tending to spiral, monochrome and all shades of the color spectrum.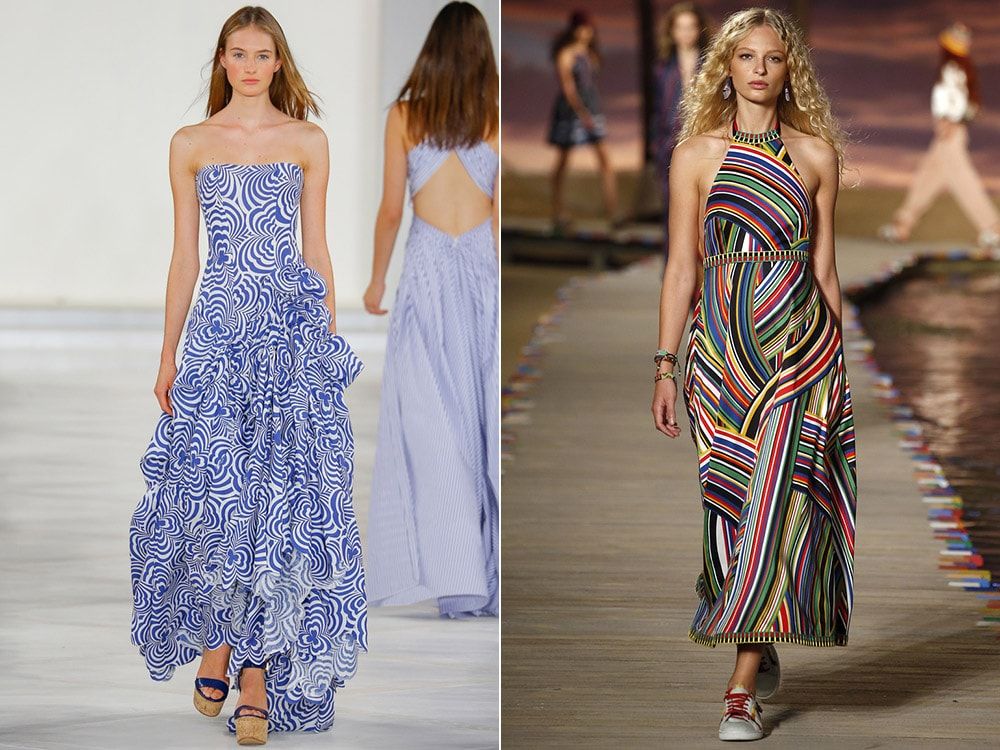 Eternal cell
A cell and a strip are two main characters of the classics of the spring-summer season. Designers "played enough" with size, shape and color. Despite the fact that in the collections there were a lot of checkered things in monochrome, nevertheless, the cell positions were firmly fixed to bright colors.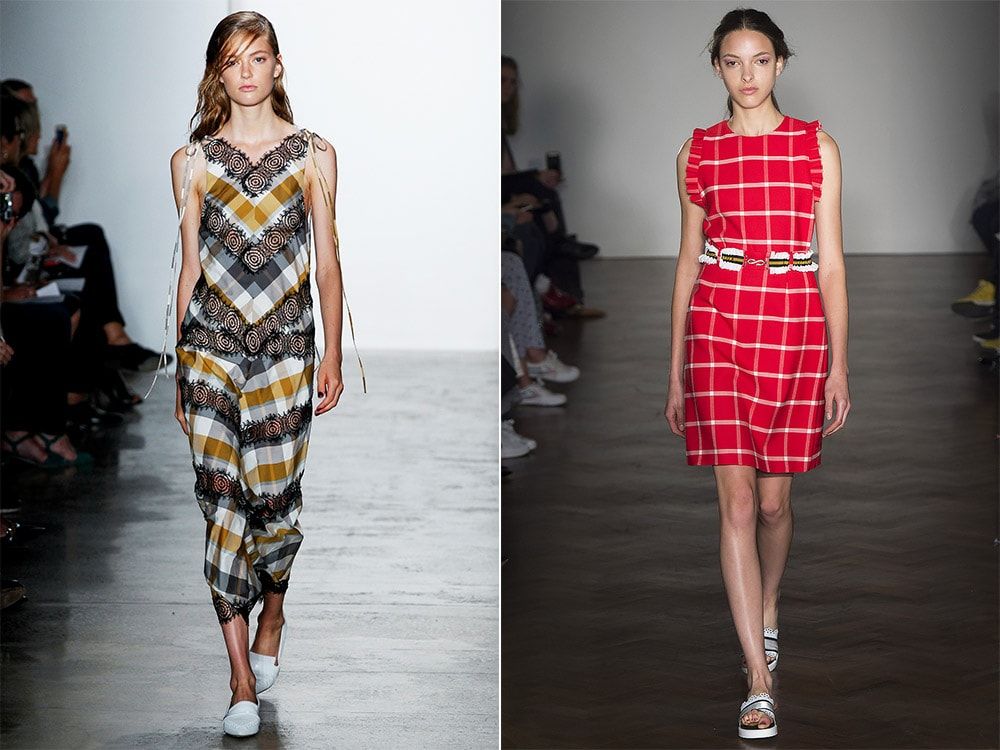 The spring-summer 2016 collections amaze with an abundance of colors and an unconventional approach to seemingly familiar prints. Most models are pretty practical, so fashionistas have where to get ideas for their looks..