The versatility of a pencil skirt is its most important advantage. A skirt suits almost every girl – whatever the type of figure you have. The cut of this model will make you slimmer and even help to hide the fullness, if any. You just need to choose the right fabric, give preference to dark colors and not wear too tight models with a low waist. Experienced fashion designers give advice – in order for this model to perfectly fit the figure – you need to give preference to woolen fabric with elastane.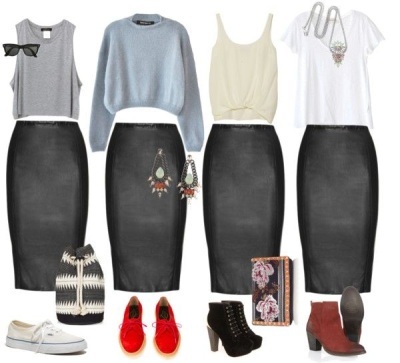 Pencil skirt with what things to wear
Pencil skirt migrated to almost all styles. Now it goes well with casual style, smart casual, sport-chic, and of course with classic or classic-chic.
The recommendation is the need to choose the right underwear. Since the skirt of such a cut fits the figure of the wearer tight enough, it must be borne in mind that all seams of underwear can be seen. Tip – use corrective underwear – this will not only remove the likelihood of seams, but also make you slimmer by a couple of centimeters and without extra folds at the waist.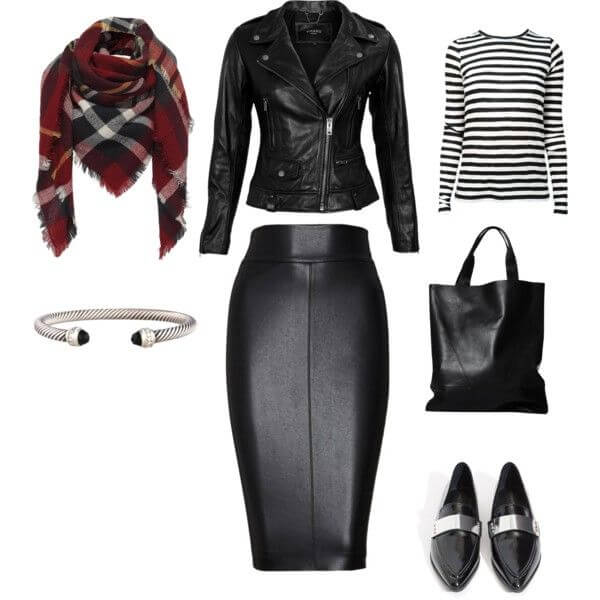 Pencil skirt is perfect for office style. And even if at work they require dressing according to a dress code, do not hesitate, you will not break the rules in this skirt, and moreover, you will be simply irresistible. The main thing to remember is that in such cases it is better to give preference in the classic color scheme – dark blue, black, brown, gray. Complement your outfit with a classic suit jacket. You can replace the jacket with a cardigan, sweater, turtleneck. If you want to lengthen your silhouette visually – put on a blouse or turtleneck with a V-neck. You will become more feminine if you wear a light blouse.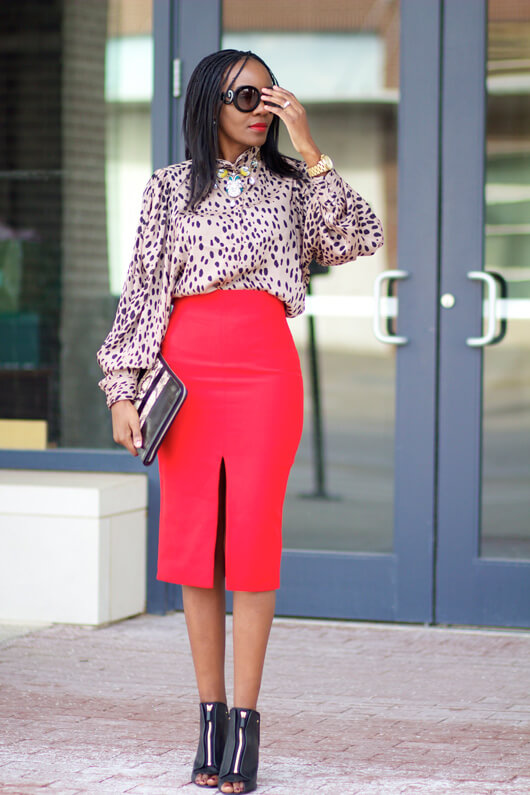 Such a skirt is suitable not only for the office, but also for a variety of events. Whether you go to a restaurant, museum, date, theater, business meeting or just walk with the children – a pencil skirt will be appropriate. The main thing is to select skillfully top.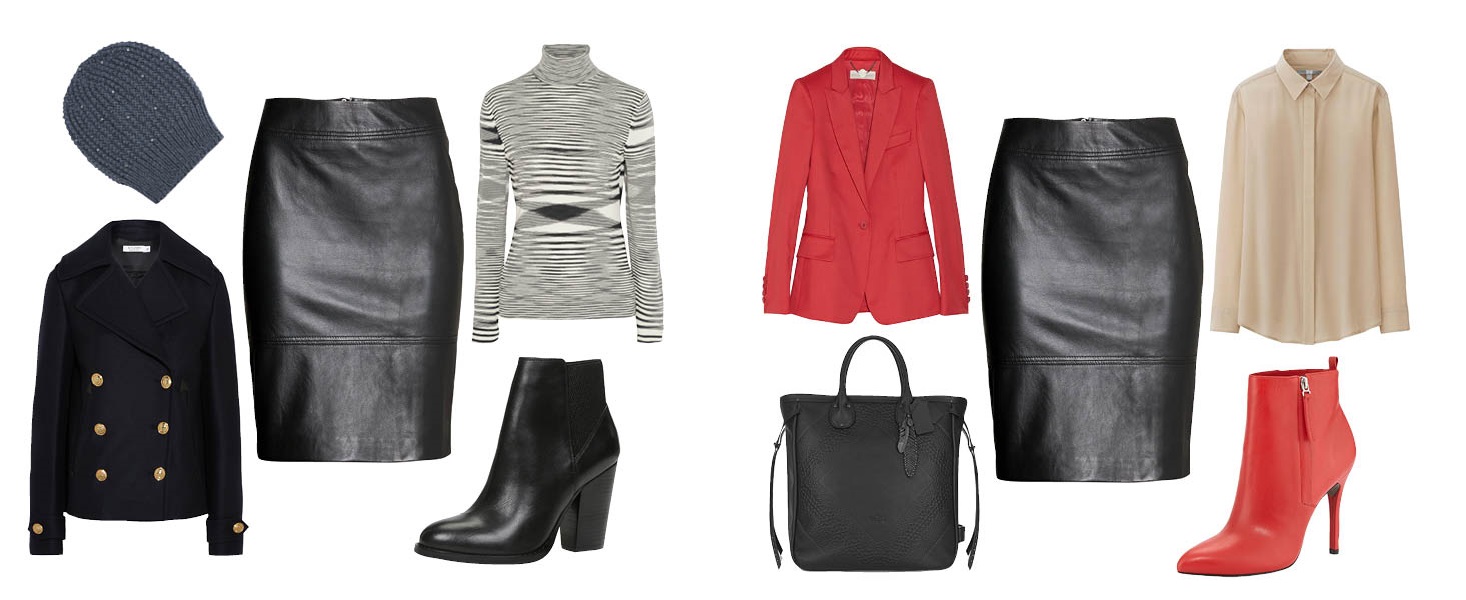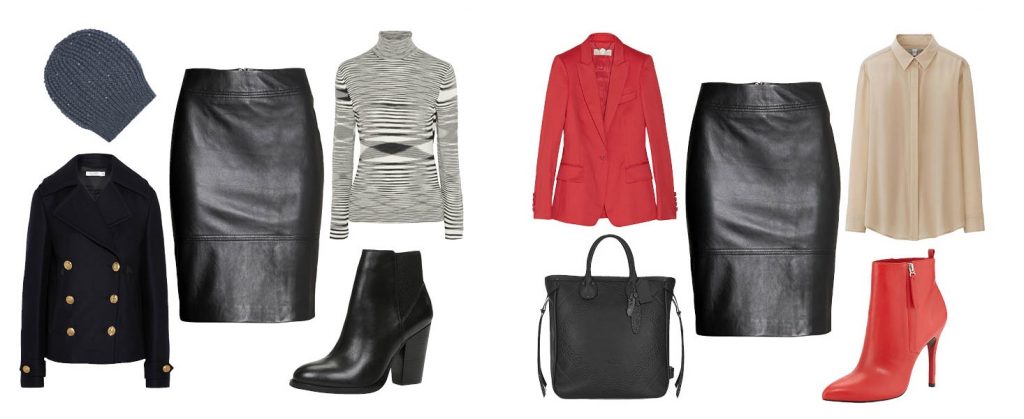 The pencil skirt organically looks sport-chic, combine a skirt with a sports voluminous T-shirt and black high heel shoes.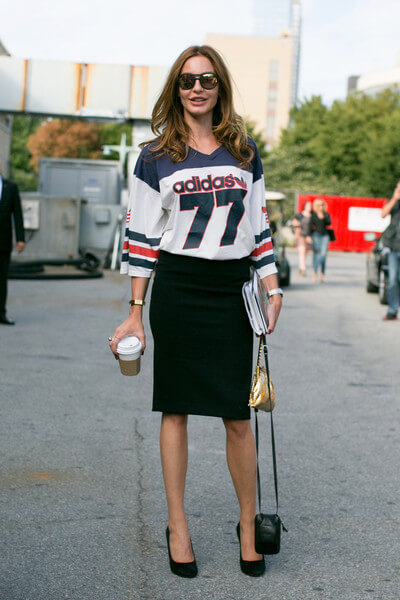 High-waisted pencil skirt looks good with a black and white striped top, leather jacket and black sandals.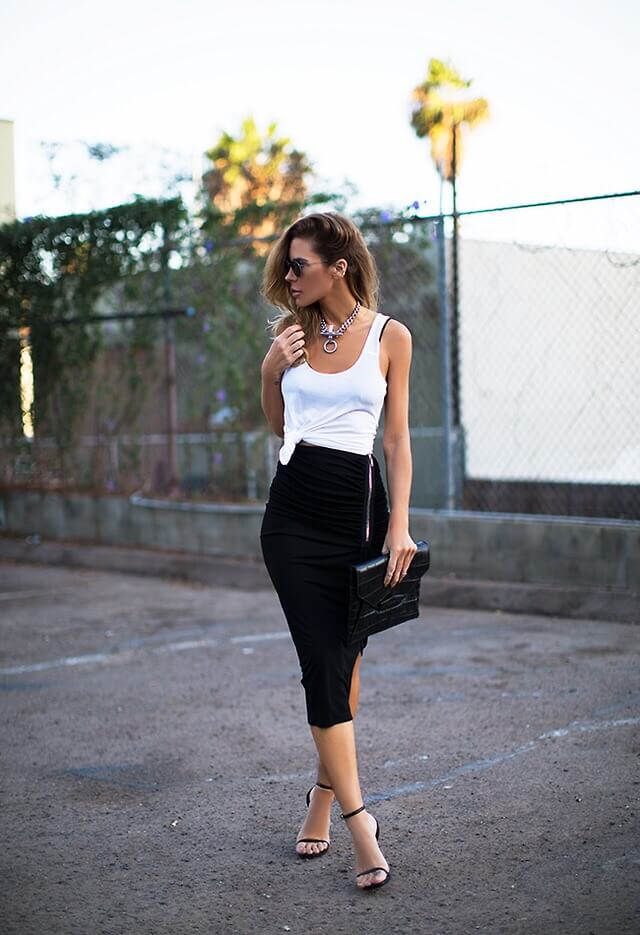 An ordinary knitted black pencil skirt is combined with a simple white alcoholic T-shirt. Sandals and a clutch complement the look and make it complete..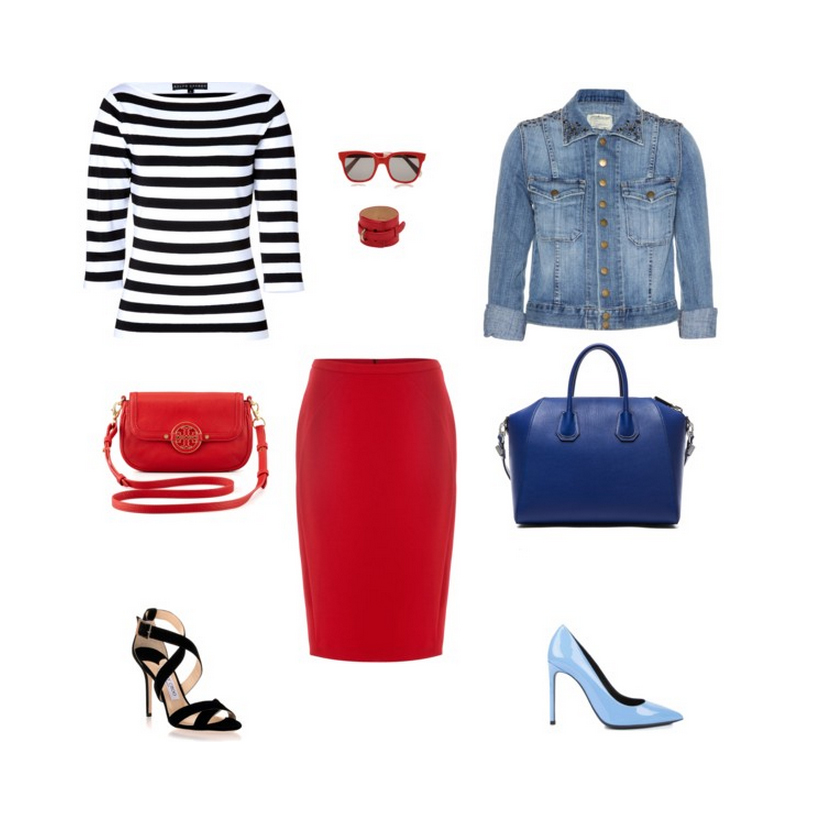 Options for pencil skirts for women's wardrobe are very diverse. This model is incredibly diverse and may not be completely boring..