Pleated midi length skirts are especially relevant. Bloggers, it-girls, models and other stars appear in the street style chronicle in feminine looks with a pleated skirt. We look and get inspired!
Fashion Trend 2017 – Pleated Skirt
Designer Victoria Beckham chose a leather pleated skirt from her latest collection for a casual look, combined with a white shirt and concise sandals – feminine and business-like succinctly.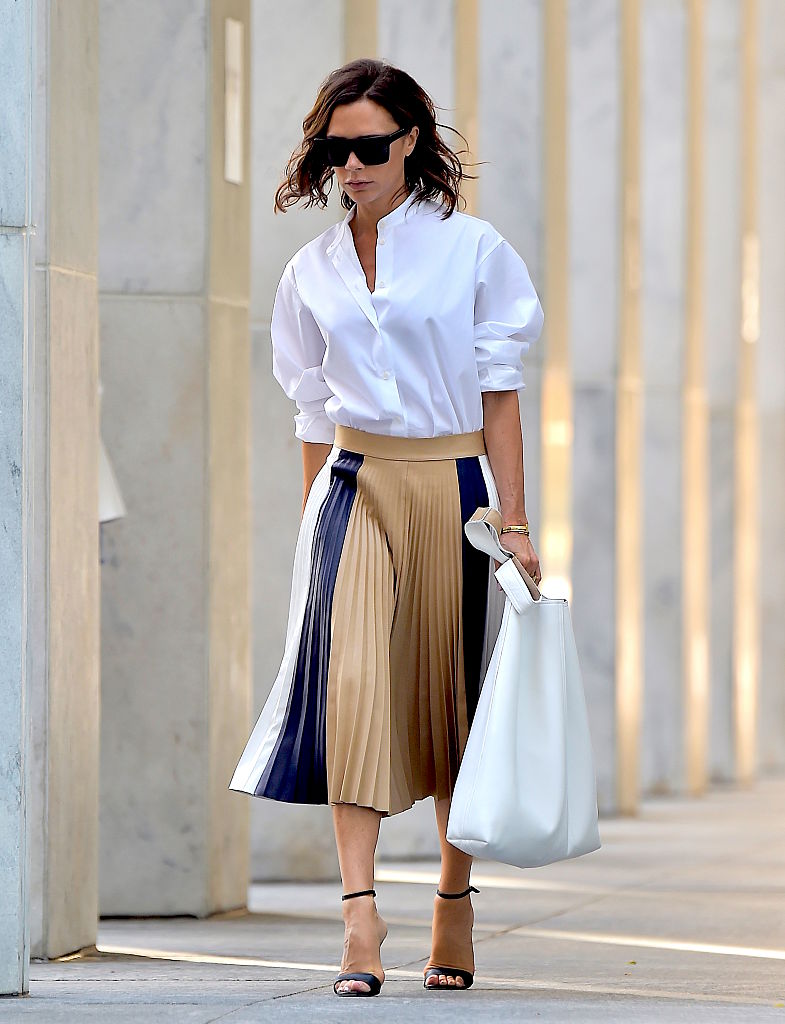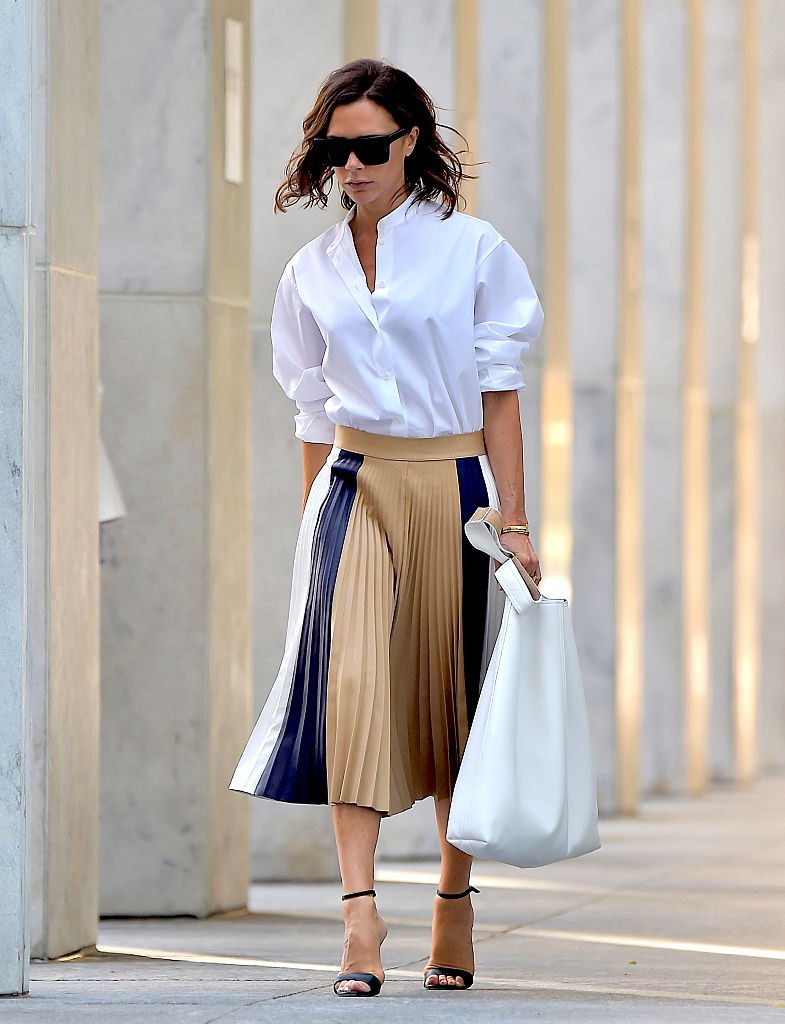 It-girl Olivia Palermo in her bow decided to combine all the trends of the season: velvet, pleated skirt, grandmothers, floral print and dark lipstick. The result was a harmonious image, bravo!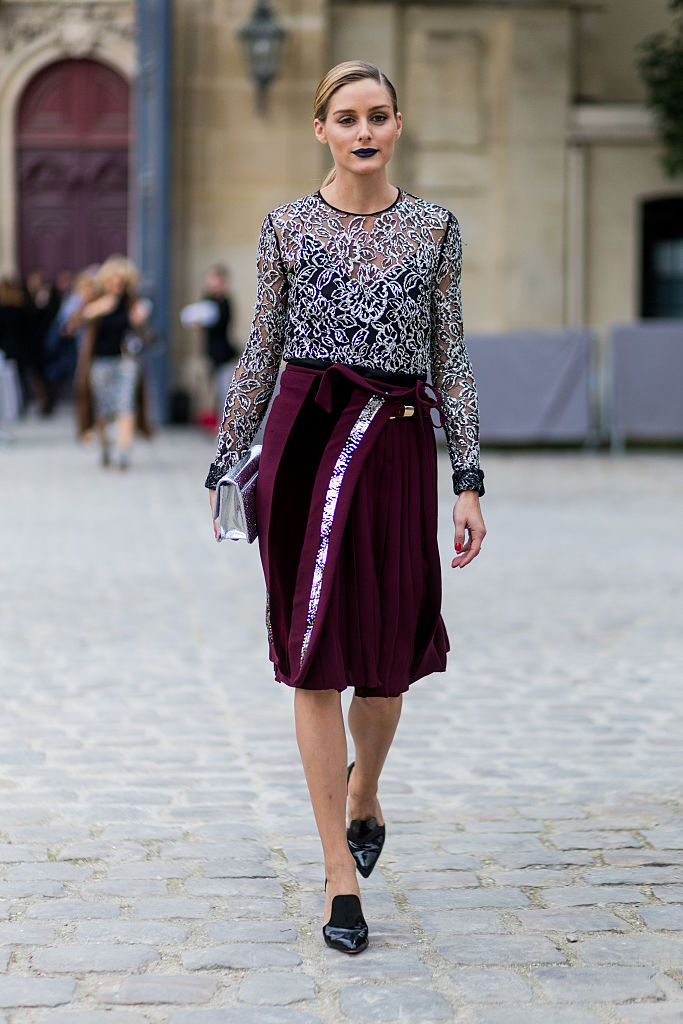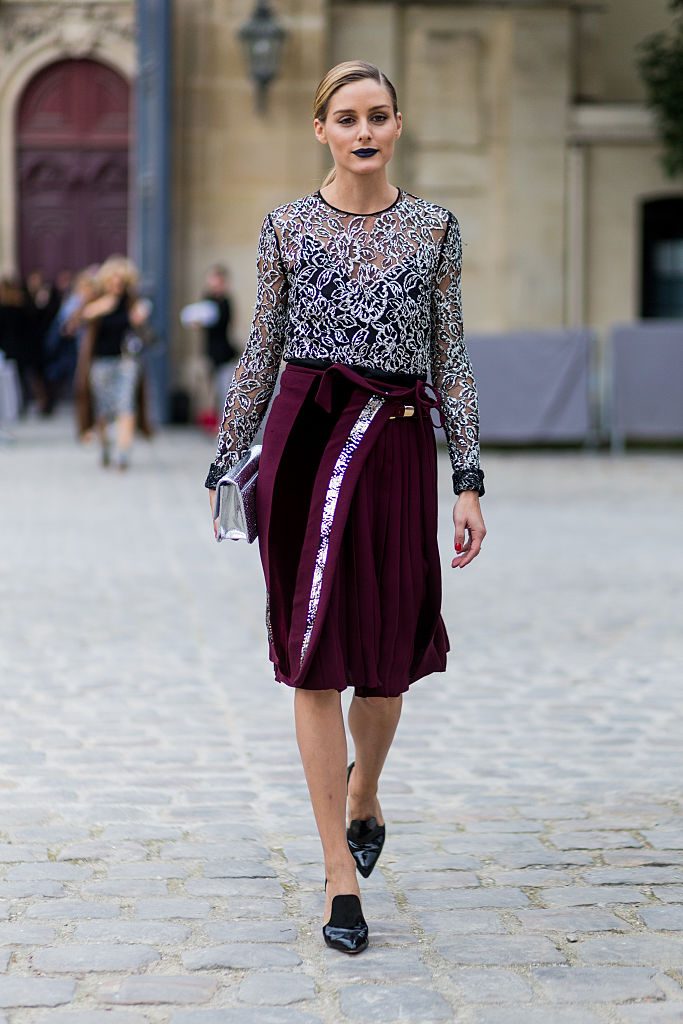 Stylist Giovanna Battaglia tried on a shiny pleated skirt with sandals and a voluminous sweater – a stylish casual bow is ready.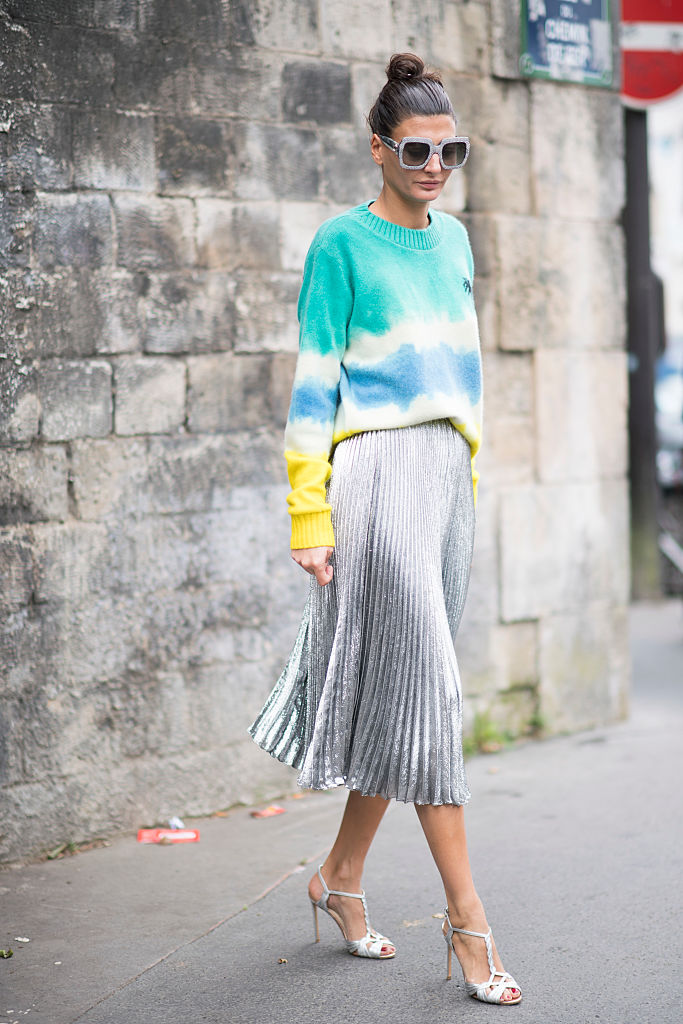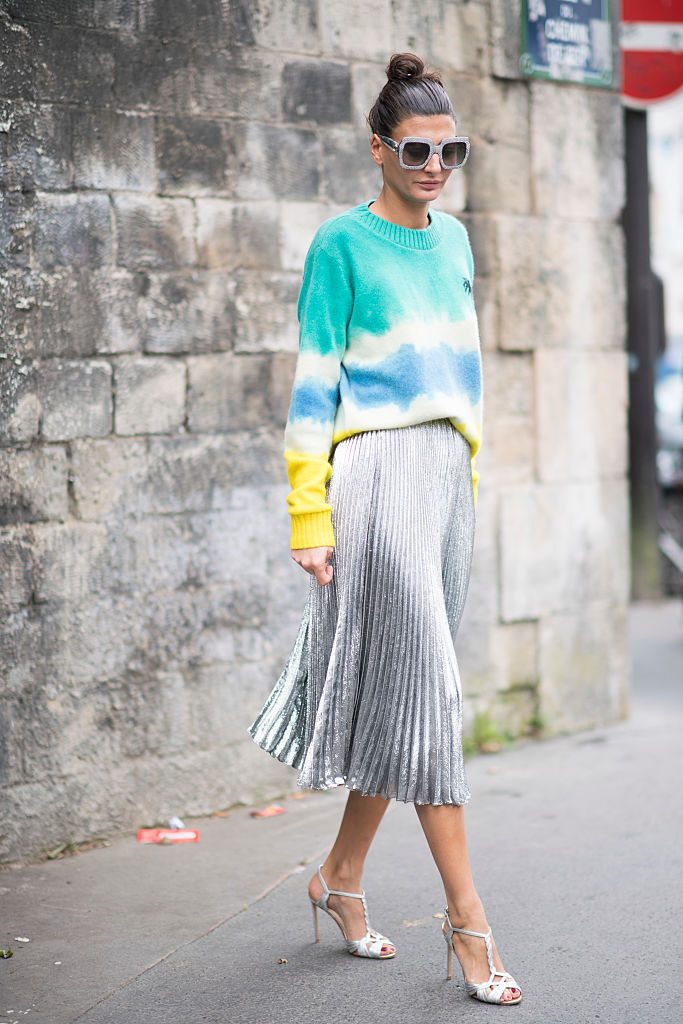 Model Sarah Sampaio donned a long pleated skirt with a dizzying cut with over the knee boots, a sweater and a voluminous backpack. It is simply impossible to take your eyes off Sarah!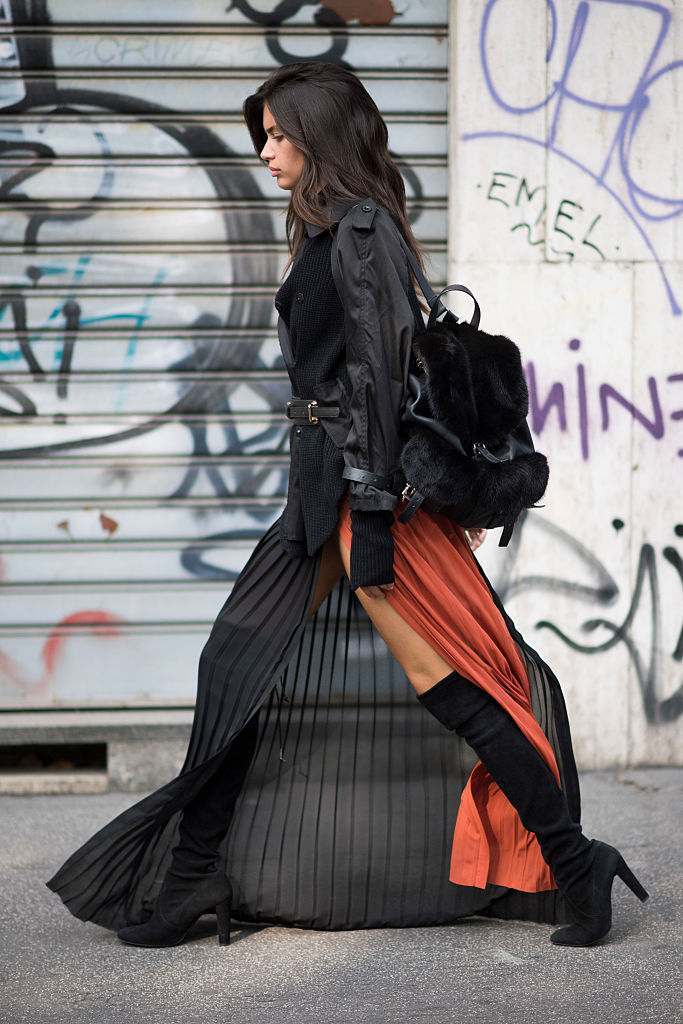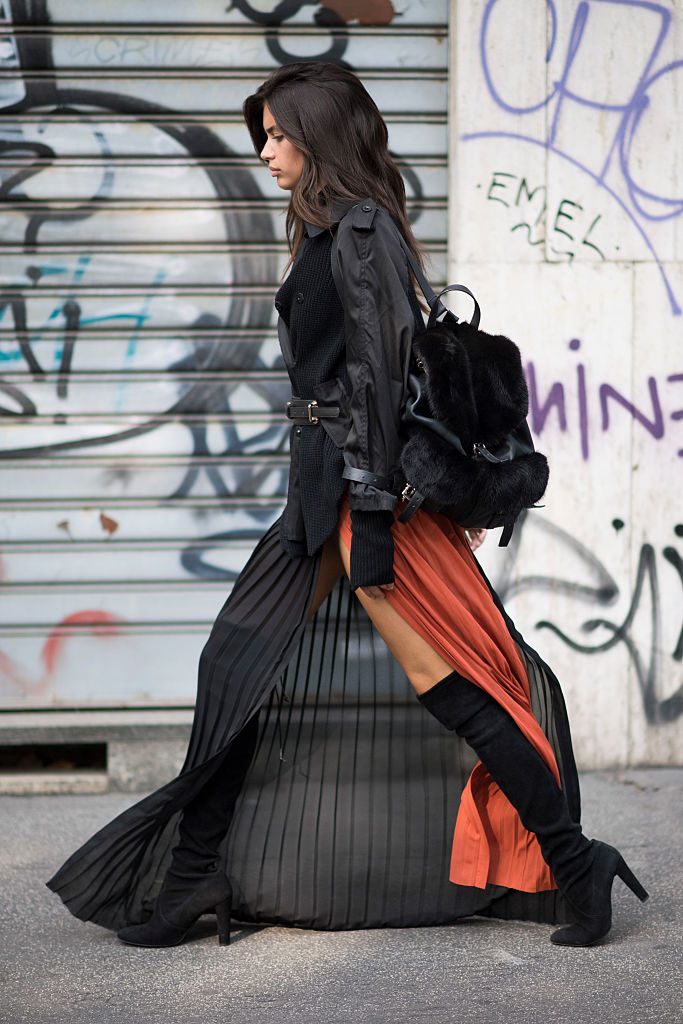 Beyoncé prefers a total look, for example, an image entirely in Gucci clothing. A pink tender bow is diluted with a monogram baseball cap. We like!