If you always dreamed of looking like movie actresses, this does not mean at all that you need to lie down under a knife or make numerous injections of different chemical muck. All this can be achieved at home..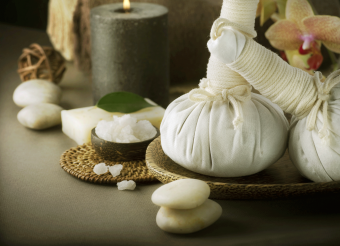 You have probably heard quite often about such a procedure as gommage. The word itself in translation from French means "eraser". That is, the principle of operation of this procedure can be explained as follows: a variety of dead cells and pollution are erased from the skin by applying a special cream, mask or gel to it.
Why is such a procedure necessary? It would seem that nature provided for a self-cleaning mechanism due to which our skin should independently get rid of the keratinized layer. But unfortunately, with age, such a mechanism begins to work very poorly. This means that a large number of all kinds of harmful substances linger on our body. And as a result, you get a variety of inflammations, acne and other minor troubles.
And, it would seem, a trifle, a small pimple. But the mood has already deteriorated. Therefore, in order for you to be able to successfully avoid such troubles, today we will talk about what is a homage for the body, face and legs. Let us also consider how to apply this procedure to restore the beauty of hair.
Facial Gommage Masks
The face is, as you know, the calling card of every girl. That is why care for it needs to be paid a lot of attention. And gommage masks are one of the best ways to preserve youth and beauty for many years. For example, constantly applying them, you can forget about rashes, redness and pimples.
Now your skin will be even and smooth. And restored blood circulation will cause a normal complexion and the absence of excess sebum. As a result, the skin will no longer shine and become "porcelain".
You can pamper yourself with this procedure no more than three times a week, because despite the fact that the cleansing is more gentle than with peeling, the skin still needs to rest. Therefore, be sure to give your body time to restore the skin. And if you have dry skin type, it is not recommended to use these products more often than once a week.
Gommage masks are applied to clean skin. It is advisable to wash yourself right before the procedure and not wipe the face to the end so that there is a little water on the skin. It is worth applying the tool in soft circular motions, while simultaneously massaging every centimeter of the face easily.
The product must be left on the face for several minutes. And when it dries a little, carefully remove the resulting crust, being careful not to damage the skin. Attention! Do not wait until the mask becomes very hard, in which case it will not be possible to remove it painlessly.
You can buy this product in almost any cosmetic store, but you can also prepare it from improvised products at home. To do this, you can mix one teaspoon of rice flour and dried cream. Add two tablespoons of barley flour to the resulting mixture.
Mix all this thoroughly and apply on face. The result will be visible after a few procedures.
As you can see, gommage is exactly what will allow you to always look young and attractive. Therefore, do not be lazy and spend a little time on your beloved.
Body Gommage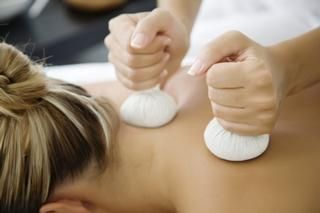 Using this product for the body, you can not only keep youth, but also get rid of cellulite. Since you will need much more of this product for the body than for the face, we suggest storing this mixture in dry form in small special jars.
Before using such a product, it is recommended to take a hot bath. So your whole body will become steamy and useful substances will get into the pores much easier. To apply gommage on the body is light patting movements, as if driving a mixture into the skin. But here, the main thing is not to overdo it, because too strong pops can cause irritation.
But during the washing off of the mask from the body, it is necessary to try to stretch the skin as little as possible, because, otherwise, you can get small stretch marks on the skin. And this is completely useless to us, because we still want to sunbathe on the beach in a beautiful open swimsuit.
To prepare a wonderful nutritional mixture you will need:
Two hundred milliliters of whipped cream;
Fifty grams of milk powder. For greater effect, you can use coconut milk, if any;
Five grams of pectin. Such an ingredient is necessary only so that the whipped cream does not lose shape;
A bit of fine coke chips.
Now gently whip the cream with pectin until a thick foam is added to which a little coke chip should be added. After you have mixed again, we transfer the resulting mixture into a jar, tightly close it with a lid and put the product in a dark, dry and cold place. So our gommage for the body is ready. Now you just need to apply it and enjoy this procedure.
Gommage for legs
When caring for your body, do not forget about the legs. After all, they also play an important role in creating our image. And there are many problems with them, only cracks and roughnesses on the feet of which are worth. That is why it is so important to nourish the skin of the legs, filling every cell with all the necessary vitamins and minerals. And gommage will also help us with this..
The action of hommage in this case is of a rather wide spectrum. It will help improve blood circulation in the skin of the legs, while returning them with softness and velvety. Now, how to choose the best gommage tool.
In this case, it is better not to try to make this tool at home, as it will turn out too soft for the roughened skin of the feet. So the best solution would be to purchase a gel or cream in a cosmetic store.
If you like the lavender smell, then you can pay attention to the Soin Vegetal series. The cost, of course, is a little scaring away, but it's worth it, because the result is noticeable after two to three procedures.
Before use, be sure to steam the legs so that microparticles can easily get into even the deeper layers of the skin, cleansing them of contamination. Now apply the product on the feet and heels with light massage movements. After holding the product on the skin for several minutes, be sure to wash it off with warm water without soap. That's all. As a result, you get beautiful legs and pink heels!
Gommazh for hair: what is it
Gommage for hair and body is not the same thing. The difference lies in the fact that the face remedy is a way to get rid of various problems and completely clear the keratinized layer. But hair gommage is a styling aid.
The undoubted advantage is that almost every gommage is suitable for any type of hair, which means that you do not have to explore cosmetic stores for too long in search of the right kind.
In this case, the tips lend themselves most to styling, because we all know how naughty they are sometimes. Due to its elastic structure, such a gommage allows you to put your hair in any hairstyle without requiring additional fixing with varnish. So this is also a kind of protection, since any beneficial substances are absolutely absent in hair spray. only harmful.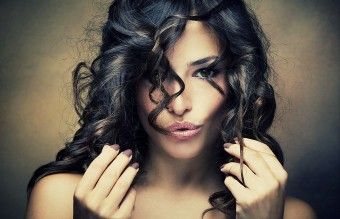 The effect of gommage also spreads when applied to dry or wet hair. For example, on wet hair, it allows you to shape the whole hairstyle. That is, you can actually forget about the ugly curving one strand. With gommazh everything will be perfectly laid out for you. But on dry hair, he can only lay the ends.
As for where you can get such a tool, there is only one answer – in a cosmetic store. Doing any hair gommage at home is not recommended, because you can mix these or those ingredients incorrectly and be left without hair at all. So it's better not to take risks!
As you can see, gommage is an absolutely amazing thing that has a miraculous effect on the whole body. So if you finally decided to do your appearance, then you can't find a better tool!