Content
---
---
Plaids have long been associated with home warmth and coziness. If the apartment is cool, with a plaid, you can cover yourself or wrap your frozen legs. A large warm wool scarf – this is how the word "plaid" is translated from English. Over the years of its existence, it has been both a part of clothing and a travel cover. Today it is impossible to imagine a single apartment without it – it gives a special atmosphere of comfort and warmth.
What material is best for a plaid? What size plaid to choose? How to care for the blanket? We will try to give answers to these and other questions in this article..
Choose the appropriate material from the plaid
In the store, we often choose rugs based on the principle of external beauty and softness, almost not paying attention to the composition. Although it is the plaid material that determines its quality. All bedspreads can be divided into two groups: plaids with a predominance of natural fibers and synthetic plaids.
Synthetic plaids
Choosing a plaid, do not believe your hands: the softest and fluffy plaid, as a rule, is made of 100% polyester or acrylic. But besides disadvantages, synthetic ones have obvious advantages..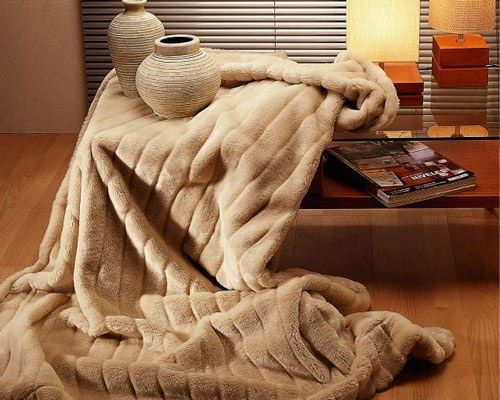 Benefits:
Nice to touch
Low cost
Easy maintenance – normal machine wash at 30 degrees and no ironing
The best option for allergy sufferers
Disadvantages:
Wear out quickly. After several washings, the pile rolls down and the plaid loses its appearance. They accumulate static electricity and attract dust more than natural ones. They do not provide sufficient air circulation..
Woolen Plaids
Woolen blankets are very warm and comfortable. They fit into any interior, and most importantly, perfectly warm. Of course, such rugs cost an order of magnitude more expensive, but they fully justify their cost.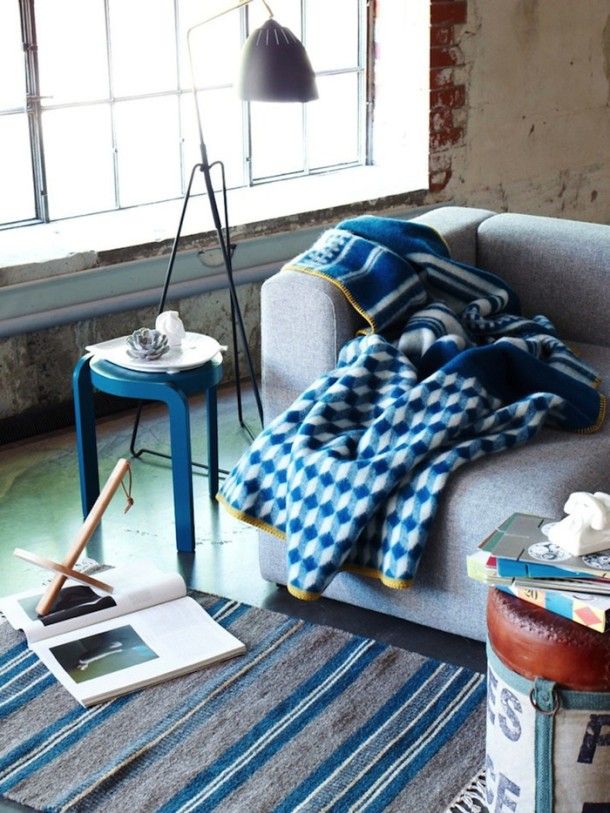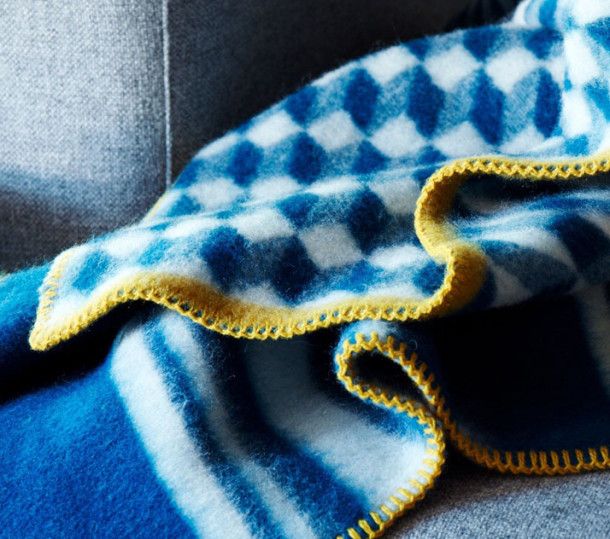 Benefits:
Wool gives comfort and the so-called "dry heat", allowing the body to "breathe". Such a blanket, even absorbing moisture, remains dry to the touch. Does not need frequent washing. Wool has a unique ability to self-clean: moisture evaporates quickly, you need to get out from under the rug, and dirt and dust are easily shaken off the fibers. The wool helps to activate blood circulation, relieves muscle fatigue, back pain and joints..
Disadvantages:
"Spiky" to the touch. May cause allergies. High cost. The colors of woolen blankets are traditionally not as interesting as acrylic..
Even if you have already made a choice in favor of a woolen blanket, do not rush to purchase. Now you need to decide what kind of wool should be a plaid.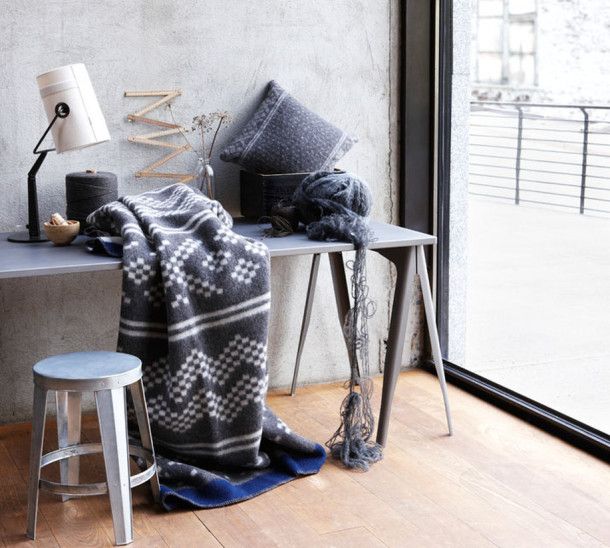 Sheep's wool. The warmest and cheapest option. It helps with radiculitis, arthritis and insomnia. Since the structure of sheep's hair is close to human, such a woolen blanket hardly pricks. However, for a child and pampered persons it is better to choose a lamb wool blanket: it is less warm, but softer.
Goat hair. The material for these expensive woolen rugs is winter undercoat from the neck and chest of Kashmir mountain goats. Therefore, cashmere blankets are very warm, light and, most importantly, delicate. When in contact with the skin, such a plaid perfectly relieves muscle tension..
Alpaca. Alpaca wool is much stronger, warmer and lighter in weight than sheep. Alpaca fibers are distinguished by an extraordinary richness of colors (24 natural shades!), Softness and brilliance. In alpaca fur, lanolin and other organic fats are completely absent, therefore dust mites do not live in such a plaid.
We select a plaid for the interior
Plaid is not the most central element of the interior. There is no emphasis on it, therefore, if you adhere to the classical style, choose a discreet plaid that will fit the color scheme of the interior.
Plaids look very good, which are one or three tones lighter in color than the sofa and other textiles in the room. A very dark plaid on a light couch is a risky idea.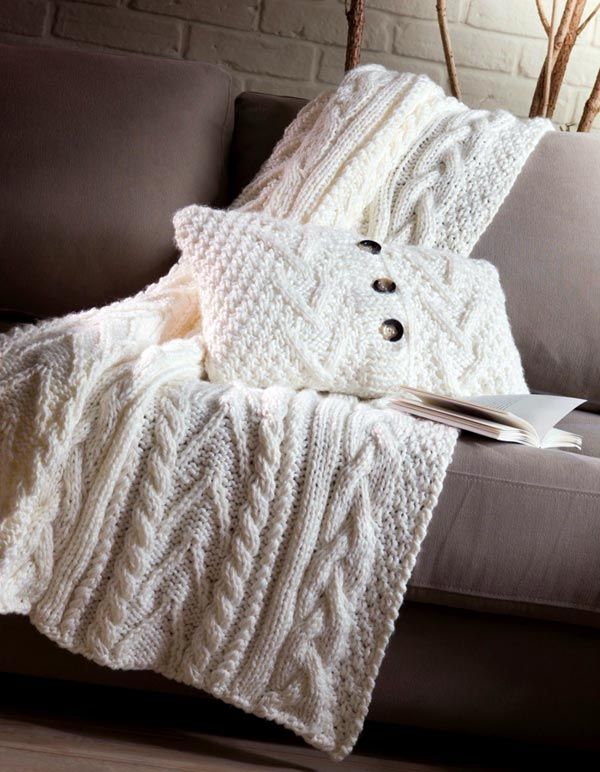 Variegated rugs – striped, checkered or with a bright pattern – look good if the upholstery and other textiles are plain, calm in color. A very good reception is a striped or checkered blanket, some of the shades of which coincide in color with the color of the upholstery. Such a plaid will perfectly refresh the interior..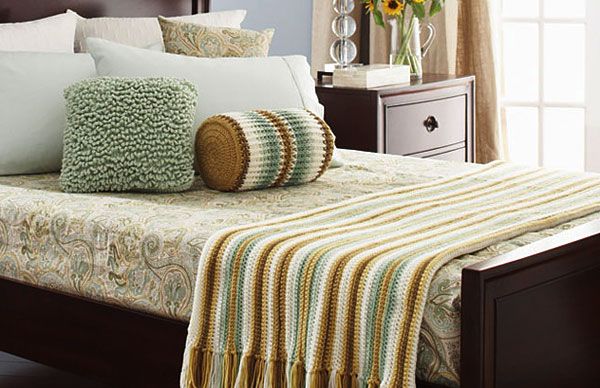 At all times, plaid are considered popular colors of plaids. However, be careful: make sure that the large cage will not conflict with other patterns that are present in the interior.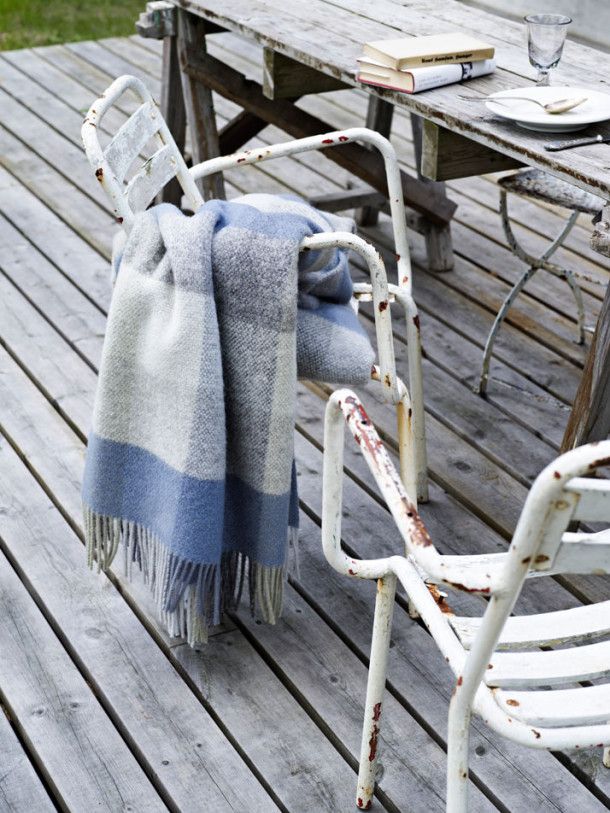 But a plaid with a bright floral pattern requires a particularly restrained "frame" and is in no way suitable for a room in which a riot of colors already reigns. It is also worthwhile to trace the correspondence of textures. If all the textiles in the room are silky (satin, silk, satin), then the plaid should be smooth, thin enough; a heavy woolen blanket would look rude and completely inappropriate in such a room. If the room has a lot of fluffy, embossed fabrics (velvet, melange, tapestry, fleece, carpets), then the plaid should also be selected more fluffy – fur, knitted or woolen.
Choose the appropriate plaid size
If you plan to hide behind it, then the size of 140×200 cm will be quite enough. Moreover, such a small and compact blanket can serve as a road: you can easily take it with you on a trip, carefully folding.
In order to use the blanket as a blanket on a bed or sofa, you need to choose a larger blanket so that its edges are approximately 20 cm larger on each side of the bed. As a rule, a size of 200×220 cm will be sufficient.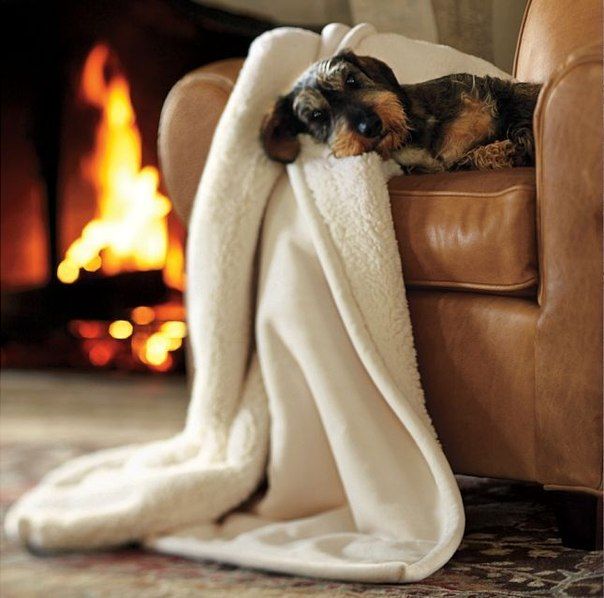 How to care for a blanket: tips
• Dust can be cleaned using a regular clothes brush.
• Woolen blankets should be washed by hand in cool water, with the addition of delicate detergents. This is their great practical advantage over synthetic rugs, which, after washing, may fade or shed. If you stained an artificial plaid, it is best to take it to dry cleaning..
• Do not wring the blanket after washing: it may lose shape. It needs to be dried unfolded on a smooth surface.
• The blanket should "breathe", but standard plastic packaging prevents this. If you are not temporarily using the blanket, store it in a cardboard box or just rolled up on a cabinet shelf.
Whatever plaid you choose, which you really like, because only truly beloved things make your interior unique.