To a small amount of imagination add a piece of patience and perseverance, anoint with love and serve still cool! A joke, of course, but as you know – in every joke there is a fraction of a joke. Therefore, you will first have to think over the idea of ​​a surprise, taking into account the interests of your beloved, and then pick up a reason and time to hand it most effectively.
Surprises can be done at least every day! Even breakfast in bed or a romantic candlelight dinner will be a pleasant surprise for a loved one. For example, take a sausage, cut it in half, but do not cut one end, twist the sausage to make a heart, fix the tip with a toothpick, put in a frying pan and beat the egg. As a result, even in a simple scrambled egg with sausage there will be a small surprise heart.
You can even create small masterpieces from sandwiches! Then every morning will be pleasant for him, the day will pass with a smile, but in the evening … In the evening, you will probably receive a reward for your efforts.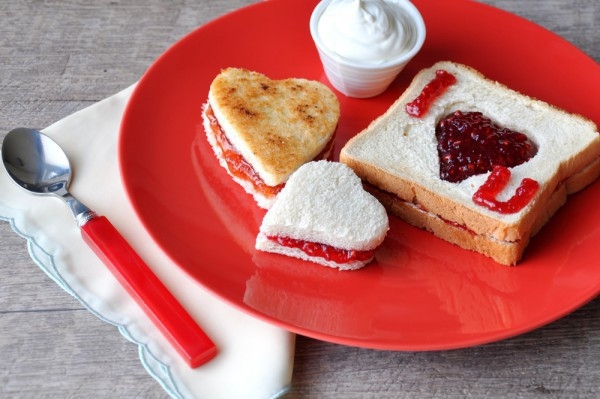 Ideas for little surprises
Here are some ideas for small surprises that you can do with your own hands for any holiday or just like that:
Collage of photos. Such a surprise will be especially relevant on the anniversary of your relationship or Valentine's Day. You can create it as in a graphic editor by ordering a printout in a photo studio, or you can place your photos on a large poster in A4 format, paint the gaps between them with words of love or wishes. To make such a collage look most impressive, you can hang it on the wall, pull a garland around, and bring your beloved to receive a surprise made by your hands in a room with your eyes closed.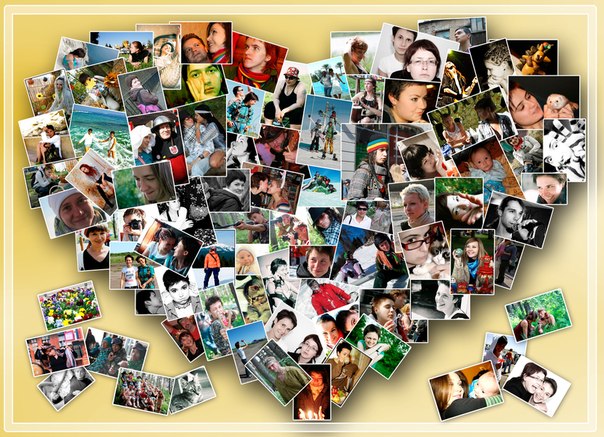 Everyday surprise. This idea will be especially relevant for those who part for a while. You can also make it yourself with your own hands from small boxes pasted with dates. To hide a little surprise in everyone (a small chocolate bar, your joint photo, which he does not have, cufflinks, chewing gum, a beautiful pen, a keychain and all that is enough for imagination). Set only one condition for him – to open only in accordance with the date on the box so that he does not receive all the surprises made by your hands immediately.
Joint Wish Card – no less surprise, which is easy to do with your own hands for a loved one. Remember what you dreamed about: trips, car, children, house, animal, etc. Find pictures in magazines or the Internet – and create your future!
Video congratulation or declaration of love. You can make as simple a slide show of joint photos with wishes. Or you can ask your virtual girlfriends for help on the Internet – in communities people exchange joint help, photographing themselves with posters with the inscription, for example, "Mary loves Stephen. And even in Sydney they know about it! " (the city can be any). Now this idea is very relevant, but not everyone knows about it. Pick your favorite music – a cool DIY surprise for your loved one is ready!
To invent and draw a certificate of fulfillment of desires. Enter there only the name of the recipient and the name of the executor of desire. The easiest way to make a surprise and probably find out what a loved one wants.
A rather complicated surprise, but very original – a small world in a light bulb. To do this, unscrew the cartridge from which the entire core is removed.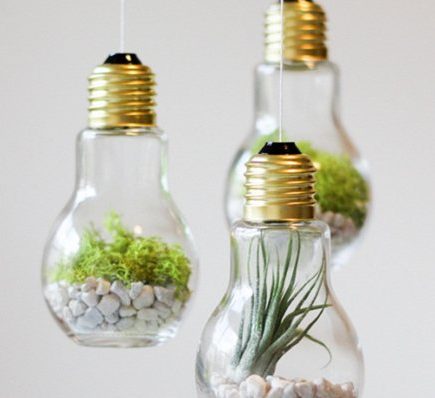 Pebbles, sand, hearts from plasticine, any other, are poured into an empty light bulb, filled with water. The lamp itself is mounted on a stand. Such a gift will stand in a prominent place, always reminding you and your feelings..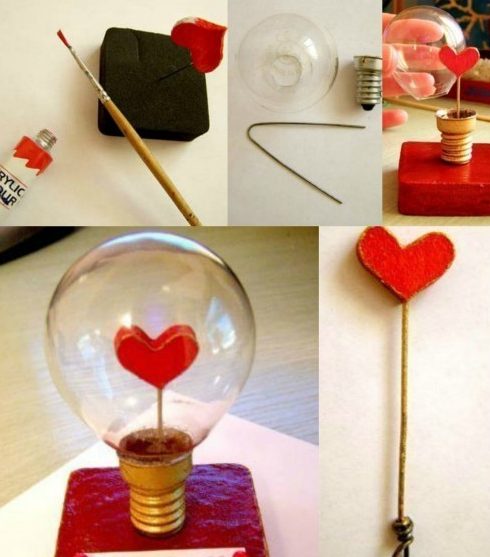 Do-it-yourself surprise to your beloved is not difficult and quite exciting. And as a result, you can not only give pleasure, but also discover hidden talents.