In the eighties, the cult of female aerobics made bright, acid colors of leggings, leggings, lycra bodysuit, and wide belts relevant. 90s – R`n`B era, wide pants with stripes and oversize tracksuits at the height of fashion. The new century and fitness fashion have breathed a fresh stream: sport-chic does not leave the pages of magazines and photos in fashion blogs.
Sports chic in clothes – a fashion trend
Sportswear and sportswear
First of all, it is worthwhile to equip sportswear from sportswear. The first has a more functional purpose – to make training as convenient and comfortable as possible, has the ability to remove moisture, maintain optimal temperature, does not hinder movement and holds its shape perfectly.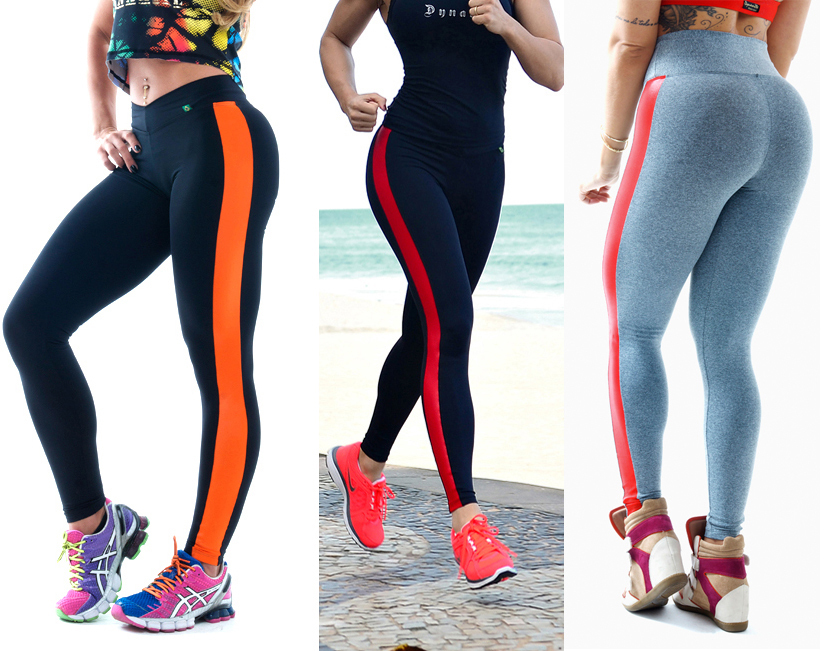 Sportswear is designed more for everyday wear – it has a cut similar to training suits, similar details and finishes, but it will not be suitable for real sports. This also applies to shoes: functional running sneakers – for sports, slip-on sneakers and sneakers on the platform – to create a fresh look in the style of sport-chic.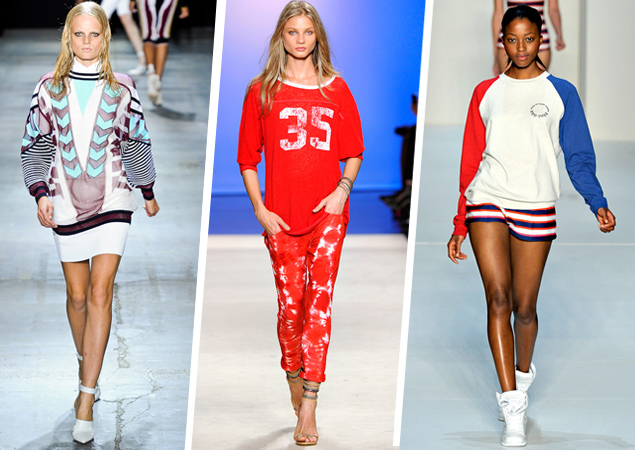 Sport chic
sport chic – a mix of glamor and sport, a combination of sporty and elegant things in one outfit. Fabrics – bright colors, metallized, with an abundance of rhinestones and sequins. Sports chic allows shoes with heels – for example, stilettos in combination with leggings and a jacket.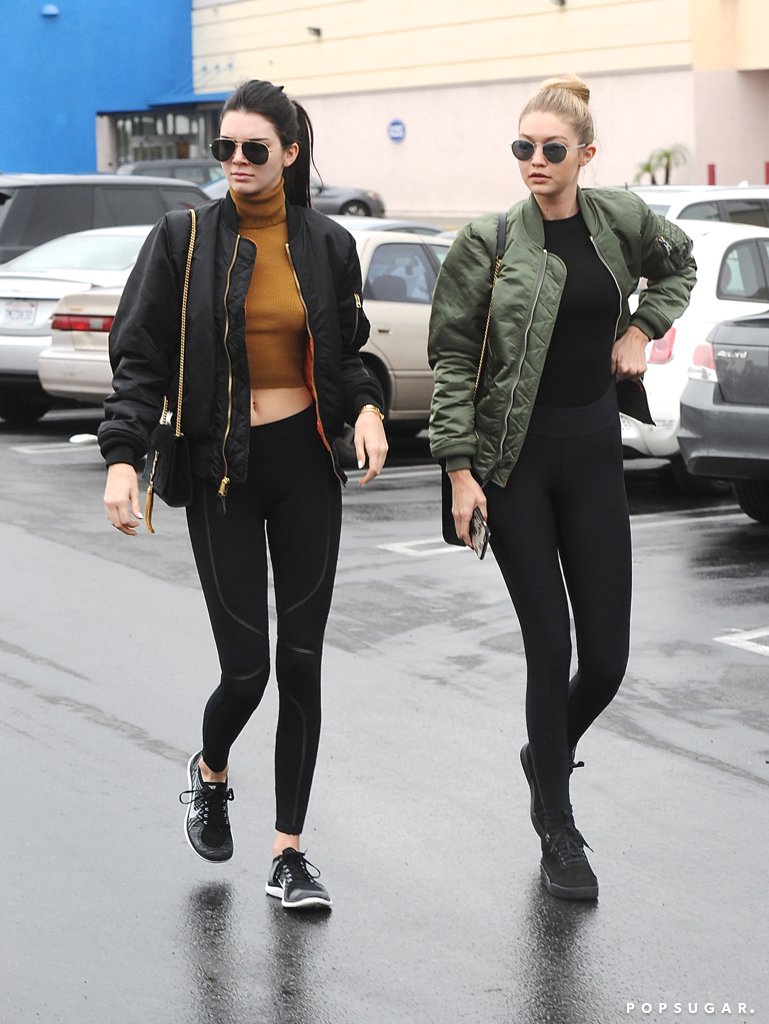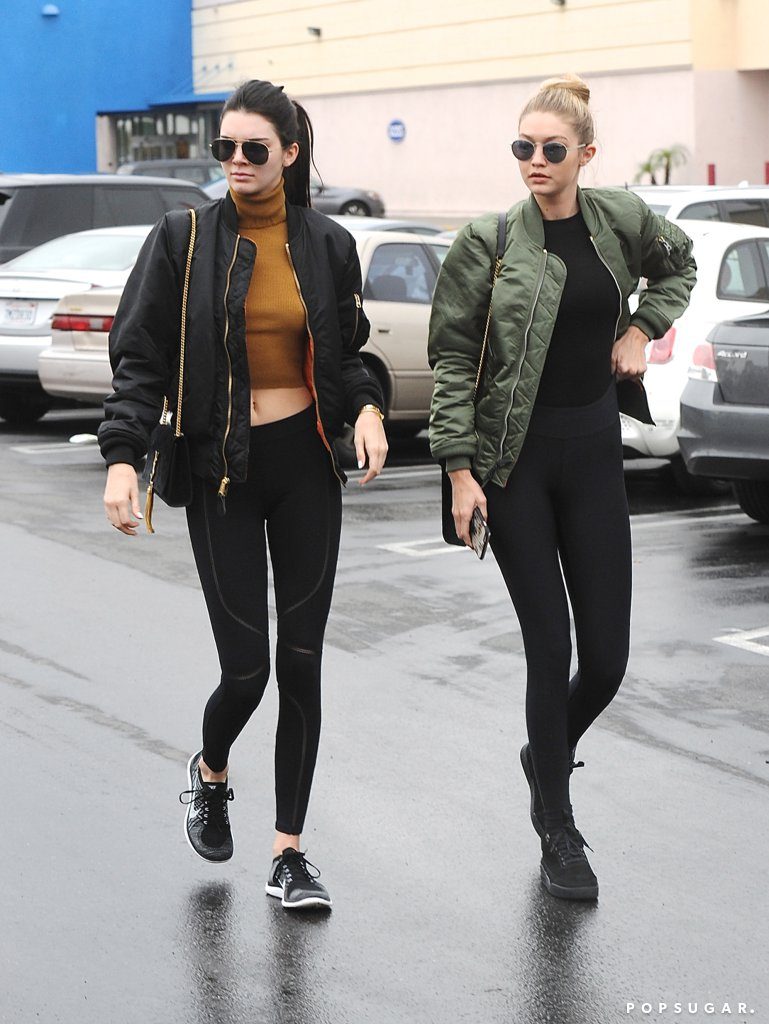 sport-chic: office wear
Office sport-chic – a mix of office clothes with clothes for an active lifestyle: blazer, skirt, bright top and slip-ons.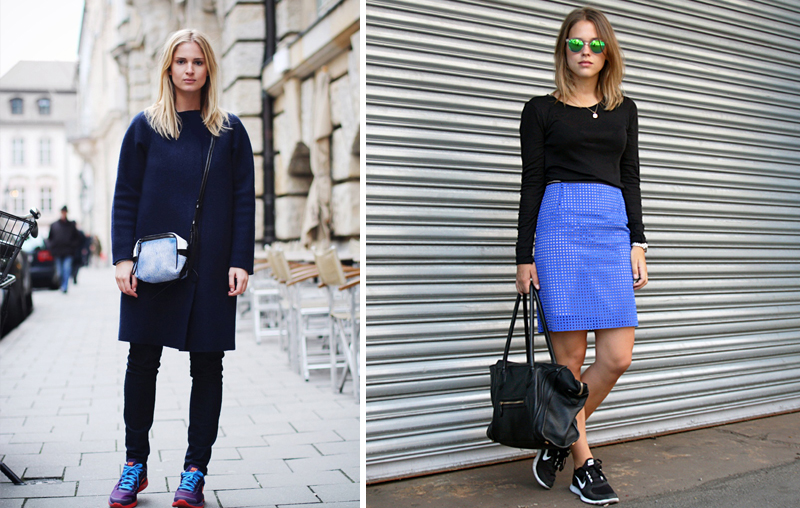 Sport casual
Sport-casual (casual) – clothes with elements of a sports cut plus jeans, blazers, Oxford shirts. This style is very close to smart casual and preppy, it combines simplicity, comfort and functionality. An example of a sport-casual set for girls: jeans, sneakers and a print sweatshirt.
Romantic – a mixture of elements of sport and things of a feminine, romantic cut. For example, a light dress with a floral pattern, a denim jacket or jacket and classic sneakers in white or pastel shades.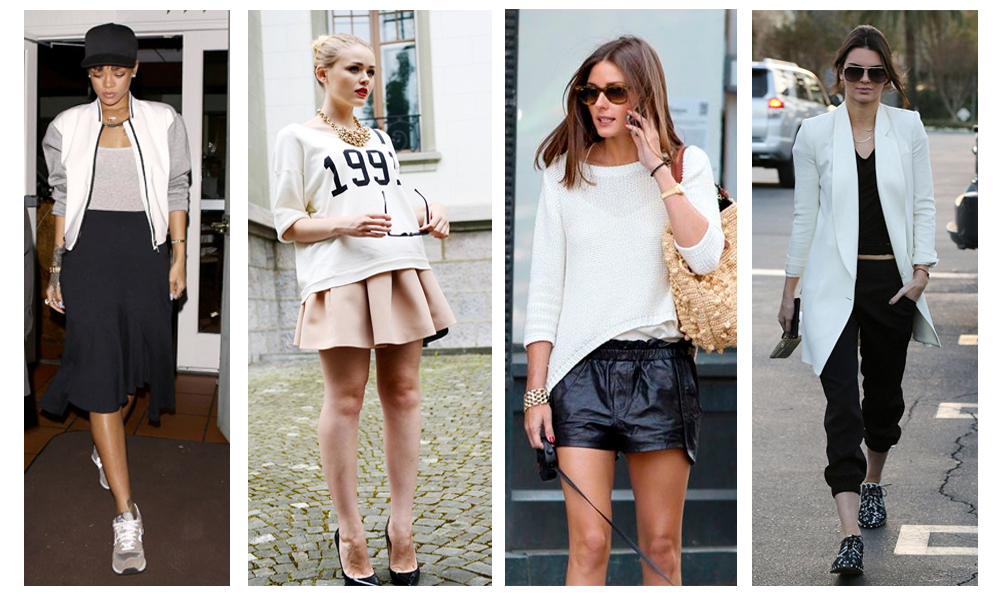 R`n`B – sport-chic
R`n`B – an abundance of bright details, metallized fabrics, bright large jewelry, rhinestones and spikes, shoes on a high platform.