Content
---
---
Curtains create a special aura and are able to complement any interior. There are many nuances in choosing the right textile window decoration, and the main one is the choice of fabric for sewing curtains. It is to her that the requirements of aesthetics, high practicality and durability are presented, so we devoted today's article to what criteria should be followed when acquiring material for curtains.
You can save money by buying ready-made curtains from affordable budget fabrics, but most likely they will not fit your windows in size and will look cheap. In addition, remotely picking textiles that exactly fit the style of the room and its color scheme, a person without certain skills will not be easy.
The advantage of tailoring curtains to order in the salon is that an on-site specialist will be able to pick up fabrics and styles of curtains from a wide range of products offered in different price categories, calculate their consumption and the cost of work. Next, we will detail the rules for choosing fabrics for curtains..
We take into account the purpose and features of the room
At first glance, it may probably seem that the decoration of the room with curtains is not difficult, and choosing a fabric for them will not be difficult. But this is by no means the case, because we need harmony and functionality, which means that we should take a closer look at the task, because different requirements are imposed on different rooms.
Curtains for the living room
Since this is the central room of each house, and the interior in it is often decorated with all care, then textile for curtains must be chosen.
For small living rooms with low standard ceilings, it is better to choose light flowing fabrics made from natural fibers with an admixture of synthetic ones (velor, silk, linen, thin wool, viscose). With their help, the room will look light, and the curtains will be solid and practical..
In spacious rooms, you can allow the use of denser heavy fabrics (jacquard, velvet, brocade), which will create a beautiful drapery and lambrequin on large windows.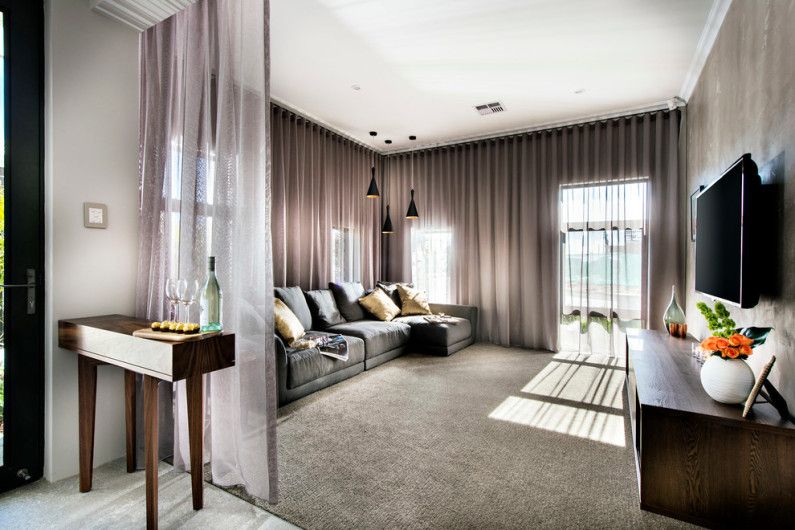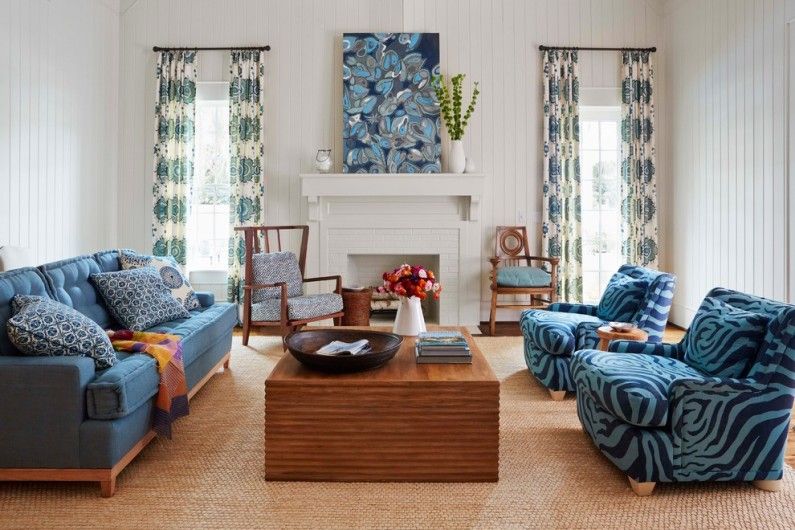 If you have to make a window in the living room with a door leading to the loggia, it is better to choose a fabric with a high content of artificial fibers, which is easy to clean or wash, because you will inevitably touch the curtains.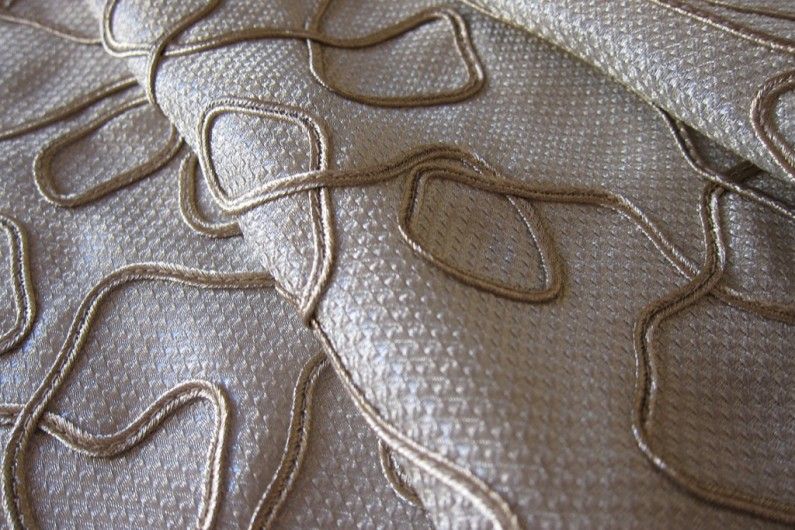 Bedroom: choose fabric for curtains
In this room, the choice of fabric for curtains depends mainly on the style and your needs. So, taffeta, silk, brocade, jacquard look good in an oriental-style bedroom; country or provence implies light translucent textiles of natural origin (cotton, linen); modern bedroom involves the use of concise but solid fabrics (cotton with polyester, taffeta in light or dark shades, jacquard with silk threads).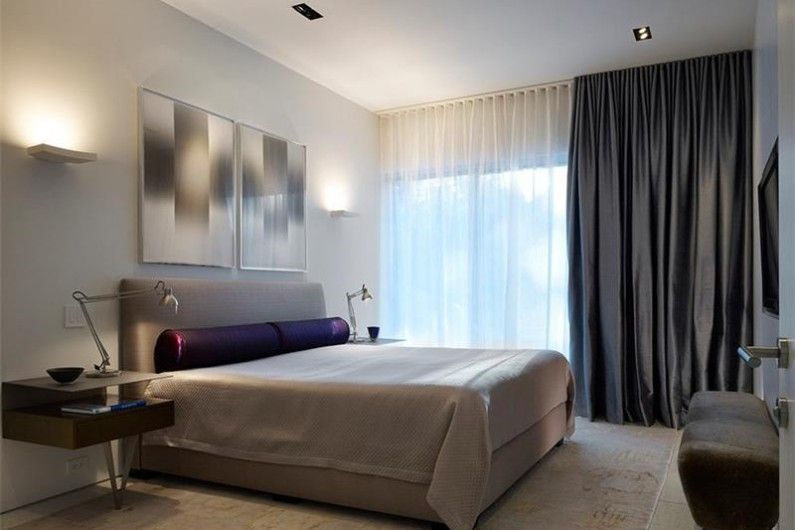 The choice of fabric largely depends on the location of the room, the size of the windows, lighting, floor of the house. For example, a brightly lit bedroom with access to a loggia, terrace or garden should be decorated with blackout curtains made of thick fabrics (English – blackout), which even in the afternoon will reliably protect the room from the sun.
For northern bedrooms, it is better to choose a translucent tulle and a light functional curtain, with which you close the windows in the dark.
Very beautiful, noble and, most importantly, appropriate, in the bedroom there are curtains made of flowing, soft to the touch fabrics, a little creeping along the floor. This welcome brings an atmosphere of relaxation and luxury..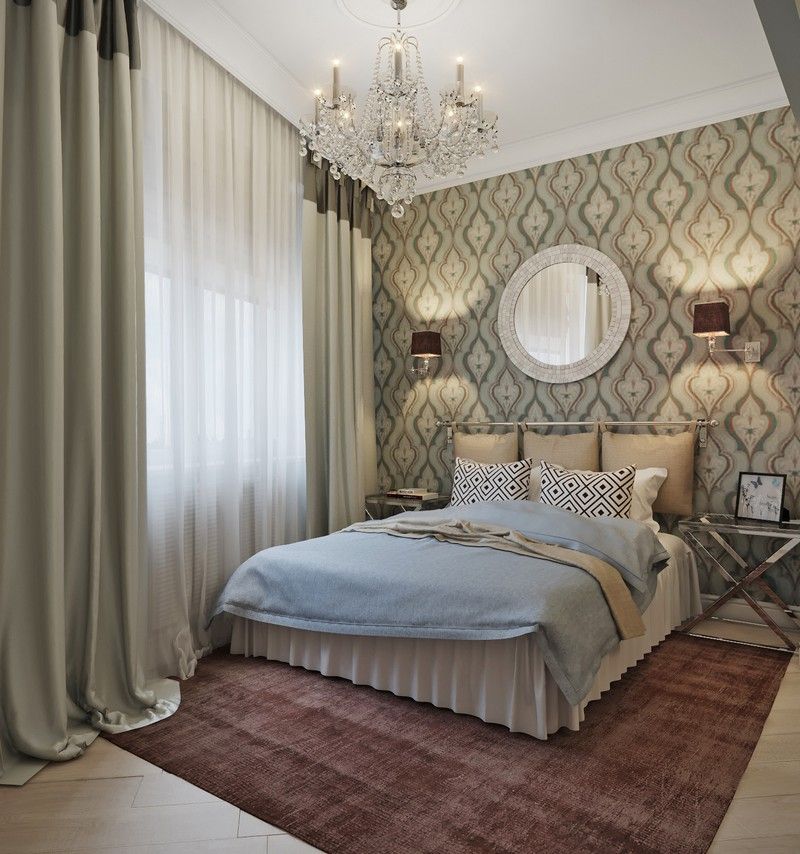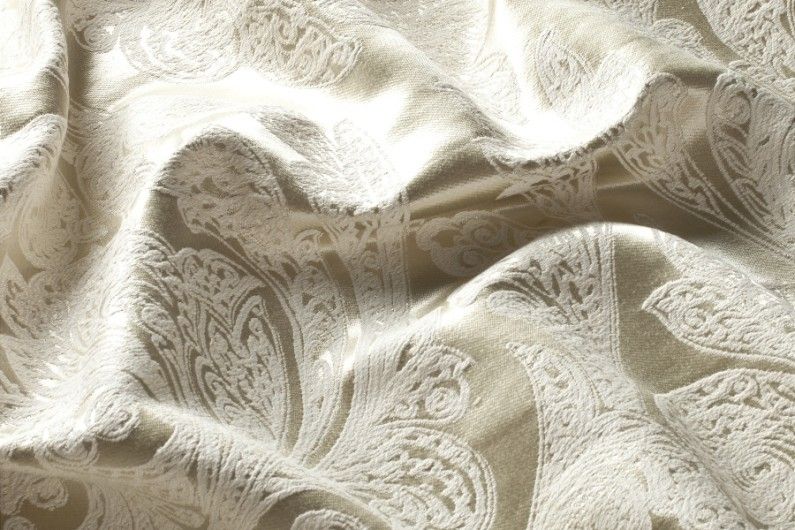 Kitchen: we choose fabric for curtains
In such a specific room, it is recommended to use only practical, better, artificial fabrics in the form of laconic Roman curtains or curtains with a small coefficient of assembly.
The fabric should be easy to clean or wash, not attract dust and, if necessary, protect from the sun. The best choice for the main curtains in the kitchen will be a translucent polyester fabric, which will scatter bright sunlight, and will not completely cover the view from the window.
In a kitchen, especially a small one, it is better to use either a functional curtain (Roman blind), or tulle or translucent blinds. Avoid layering textiles in this room – cleaning will become easier and faster..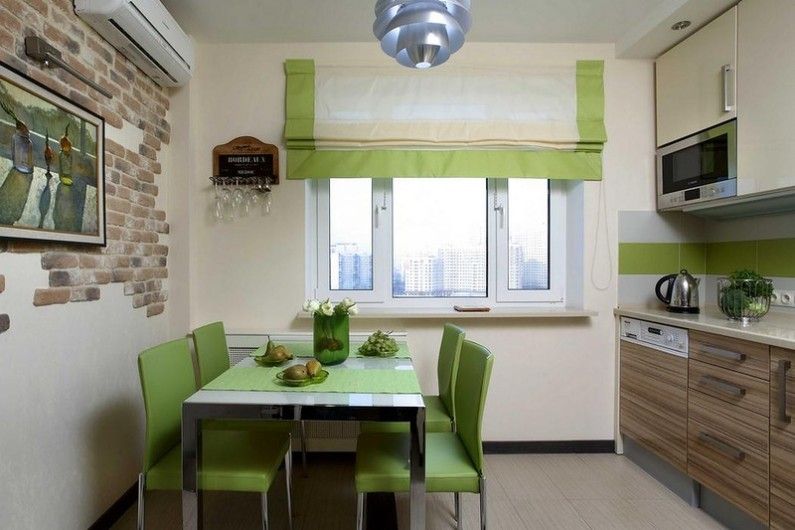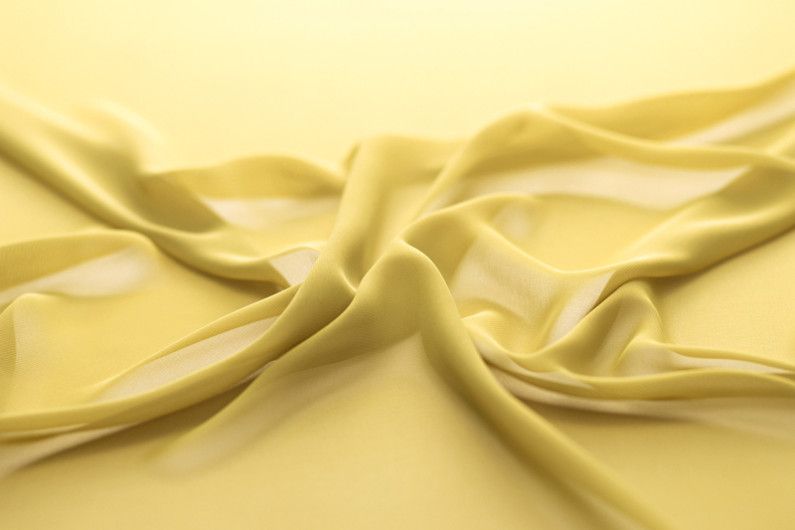 Children's room
In the children's room, special requirements for curtains are presented: the fabrics must be natural, breathable, but be, at the same time, especially practical, due to the constant risk of all kinds of pollution.
That is why it is necessary to carefully consider what you choose when it comes to the children's room. Here you need to use linen, cotton, woolen fabrics with a smooth texture, and a slight admixture of artificial fibers (polyester, nylon). It will provide a longer service life of fabrics, easy cleaning, and the curtains will not wrinkle much.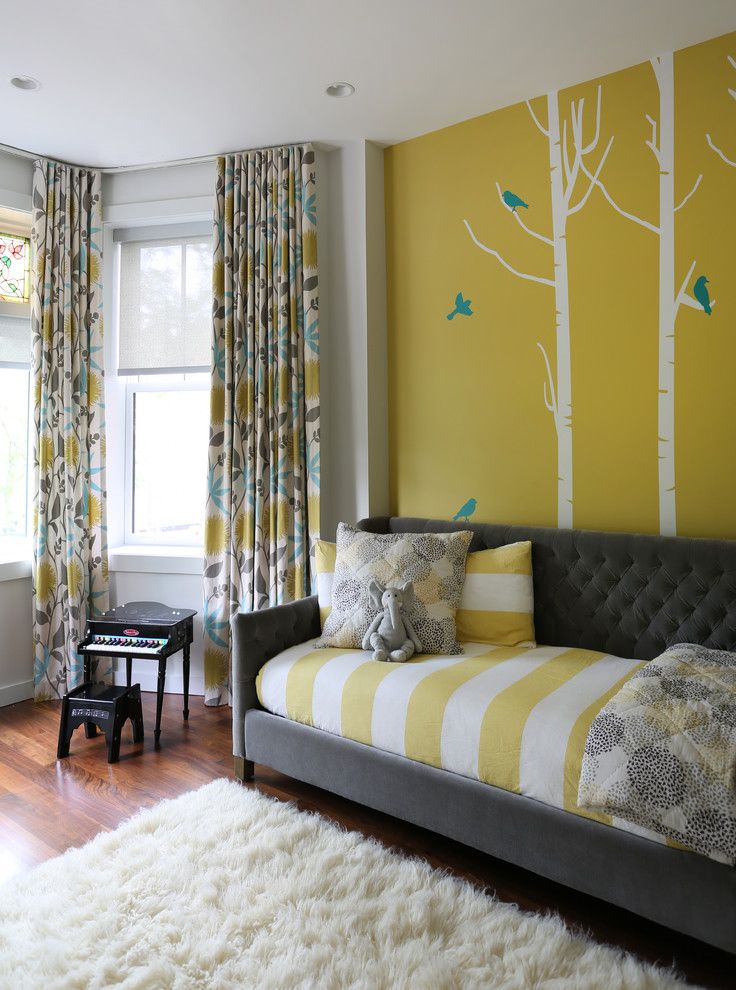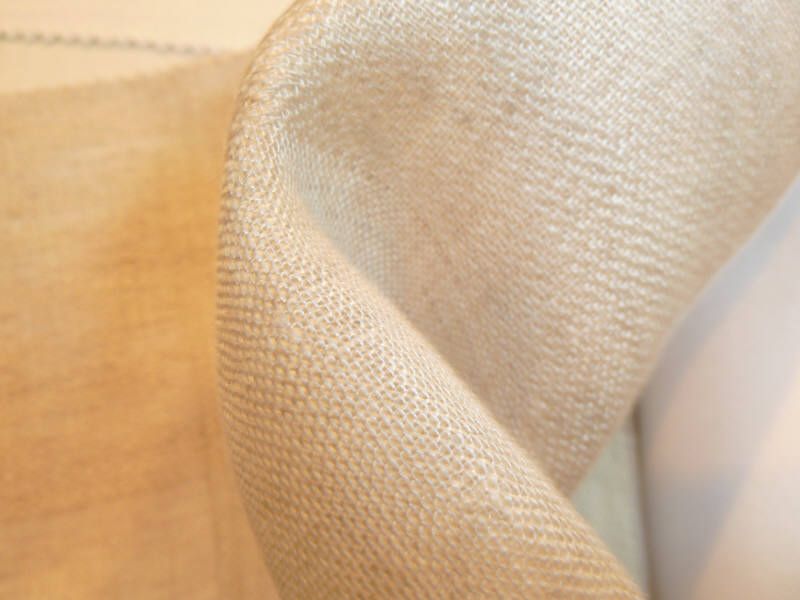 We calculate the amount of tissue
Before going to a store or a fabric boutique, you should know the exact size of the window (height, width), the space around the window (the interval from the top of the window opening to the curtain rod and to the ceiling, the length of the curtain rod. Based on this, you can select the required fabric width, or build factor (from 1.5 to 3)
Next, you need to clarify the style of the curtains:
• For static (decorative) curtains, a coefficient of 1.2-1.5 will be enough.
• Functional curtains (which close and open the window opening) should be thicker – coefficient 2-2.5.
• For tulle, the assembly coefficient needs the highest – 2.5-3.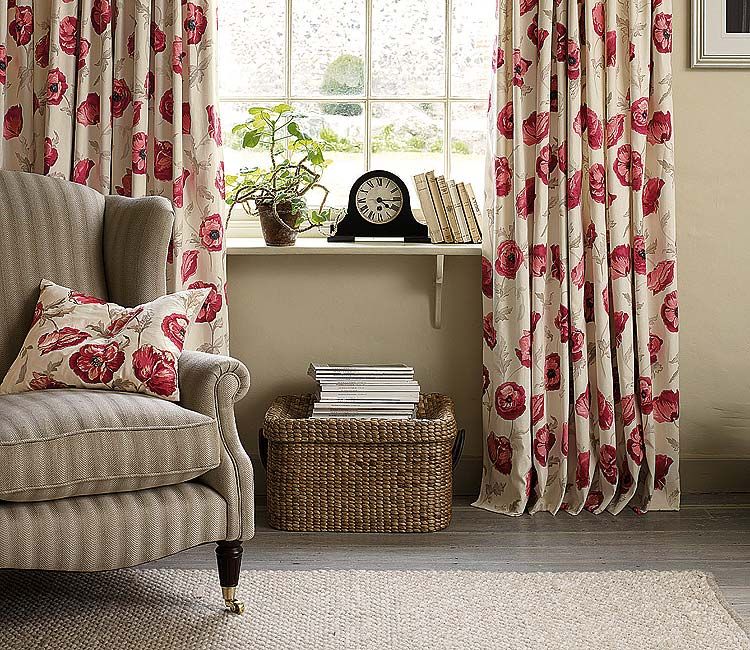 The choice of decorative braid, which creates the fabric assembly, is also important, because you can use a simple waffle, or more intricate in the form of "glasses", with a certain rhythm and pattern that forms as a result. The braid can be small in height (from 2 to 5-6 cm.), And high (8 – 15 cm.), Overlapping the cornice. Therefore, the required length of the fabric also depends on it: ordering curtains 2.50 cm high with high braid, you risk getting a product 5-10 cm shorter, because the braid will take the necessary centimeters.
Remember that the lion's share of all fabrics for curtains (especially natural ones) in width is not more than 1.5 m. Therefore, to get thick curtains, you will have to connect several panels with a longitudinal seam. Also, when calculating the fabric, it is necessary to take into account the allowances for the hem of the bottom and top of the curtain (10 and 20 cm, respectively).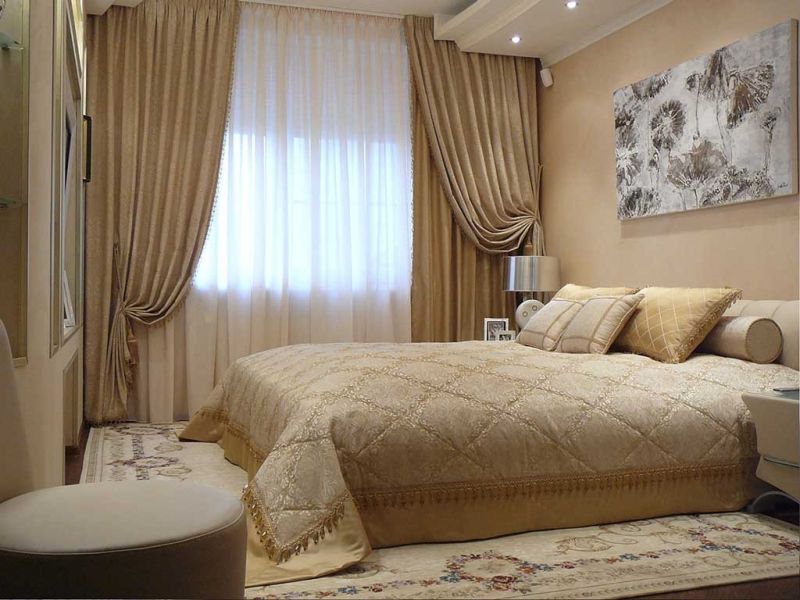 Properties of fabrics for curtains
Now let's talk directly about the types of fabrics for curtains, their features, pros and cons.
Natural fabrics
Without a doubt, they have significant advantages in terms of aesthetics of appearance. In addition, they allow air to pass through, are easily draped, hypoallergenic, and look expensive and presentable. However, natural fabrics are prone to fading, they wrinkle, lose their appearance when improperly maintained, require special cleaning.
Silk – Lightweight material, expensive, but just as expensive and looks. It is demanding, it cannot be washed, cannot be used for sewing curtains without a lining (it is required), it quickly burns out, wrinkles, absorbs odors. Better to use in separate bedrooms or living rooms with access to the north..
Linen – comfortable fabric, breathes, forms rough folds when drapery, wrinkles, sits down after washing and is difficult to iron. Flax curtains are recommended for use in children's rooms, bright bedrooms, traditional living rooms.
Velvet and Velor – fleecy fabrics, solid and soft, form pleasant folds in drapery, but flow just as beautifully. Velor curtains do not wrinkle, and velvet curtains need to be cleaned carefully and cannot be wrinkled. Such material is possible in different shades and looks great in living rooms, bedrooms, offices. For children and kitchens categorically not suitable.
Jacquard – It can be natural, and mixed with artificial fibers, so it is equally attributed to both natural and artificial fabrics. Jacquard curtains are easy to wash, they almost do not wrinkle and quickly return to their shape, the material is suitable for creating lambrequins, it is draped perfectly, but it is easy to leave puffs on the surface of the fabric. Not recommended for children and walk-in rooms..
Artificial fabric
Curtains made of polyester, nylon and acrylic do not breathe so well, so there may be a lack of air in the room. Nevertheless, artificial fabrics are easy to clean, curtains do not wrinkle, do not fade, are easy to clean and wash even in a typewriter. In some people, artificial fiber fabrics can still cause allergies. Use such curtains in the kitchen, hallway, on the veranda, loggia, spacious living room, but, for the bedroom and the nursery – are not recommended.