By designing the central room of each house, one can judge how much the owners are attached to it, and looking at the color palette of the living room – about their character. The room in which we spend most of the time, being at home with our family or close friends, can tell a lot about our appearance, and the choice of the colors that prevail in it, including.
Today we are talking about beige, or sand, color, as one of the most popular living rooms in decoration. In nature, it is found in the pure form of sand or camel hair, but can also be manifested in different shades, for example: gray-beige, pearl sand, beige with a greenish tint, golden.
Living Room Design in Beige: Tips and Tricks
The beige color is unobtrusive, it seems to envelop and warm, makes the room cozy, does not irritate the eye and is combined with different shades of cold and warm colors. Due to this, color is popular and is used by many with great pleasure. Nevertheless, it must be remembered that excessive enthusiasm for any shade can create an unfavorable impression, and in the case of beige – make the room boring and monotonous.
Next, we want to focus on the strengths of such a nice color as beige, because we are sure that he can make your living room harmonious, regardless of its style and dimensions, if you take into account some features of this shade.
Features of beige in the living room interior
If you want the living room to always have a rest and a pleasant pastime, but fear that the beige will be too passive, our arguments should make you change your mind.
Beige color is good for any interior in the living room.
Suppose you do not have a large apartment area and the living room is combined with a kitchen or even a bedroom. If you use pure beige color in the lining of walls, or other surfaces, as well as for furniture, the room will no doubt not only become smaller, but visually expand and look cozy and bright.
Decorating with a beige living room, whose windows face the north side, is also a good idea, because beige color contains warm halftone, which is very important if sunlight does not enter the room.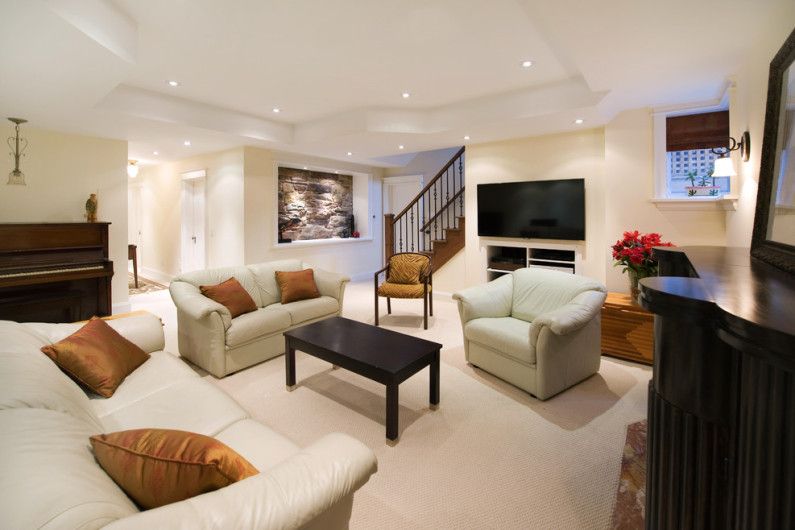 Not only for small living rooms, but also for fairly spacious rooms, beige color can be very desirable. Against this background, the arrangement of massive furniture in dark tones will not cause doubts, because light beige on the walls will balance the visual load, and the living room will remain spacious and light.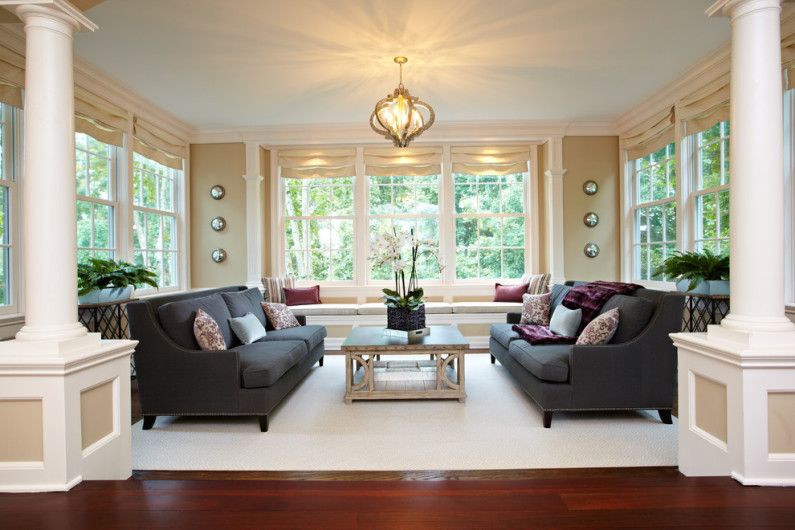 Beige flowers used in interiors of various styles.
The color of sand can be successfully used in different styles of interiors. So, if the walls of beige are supplemented with stucco molding on the ceiling and furniture with a dark wood frame, you can get the living room interior in the style of an old or new classic.
For modern practical styles (for example, contemporary or minimalism), beige is often chosen as the background, or as a material for furniture upholstery and textile.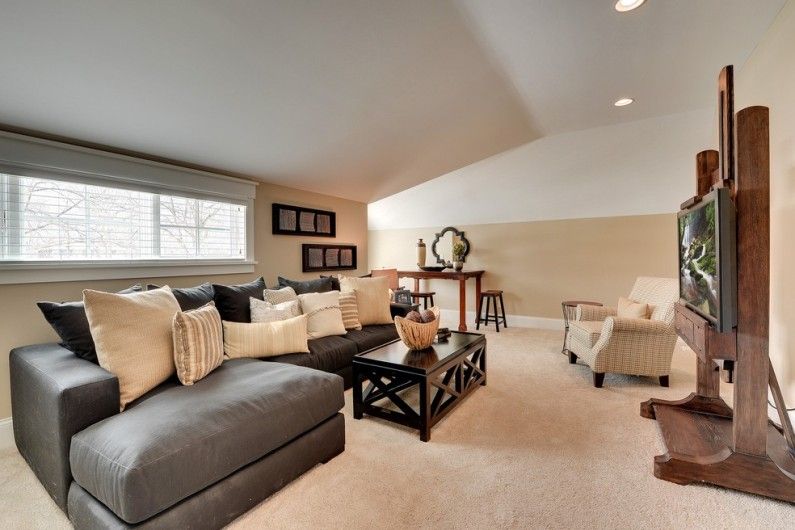 Beige is appropriate in those living rooms where there are ethnic features and elements of Arabic (bright ornaments), Moroccan (decor with perforation, wood carving), Mediterranean styles (natural wood, a combination of blue and white)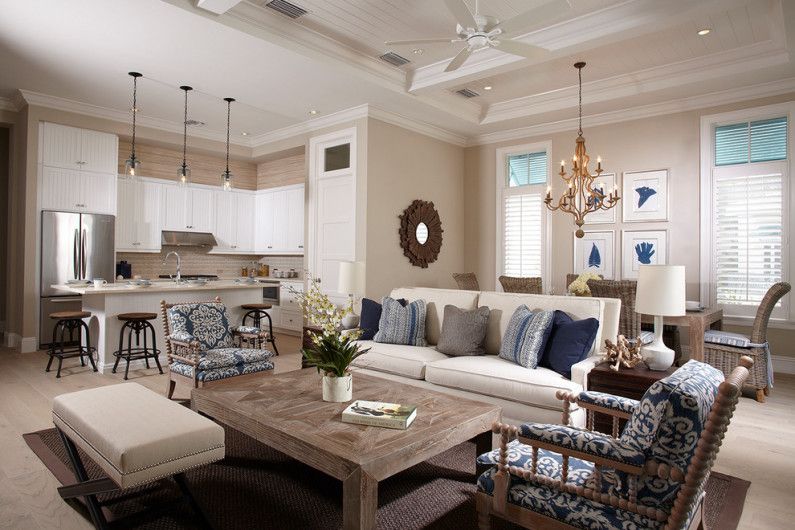 Beige color combined with contrasting tones.
Active people and creative personalities will not be able to put up with the lack of catchy decoration techniques in their own living room. They can be all kinds of art objects, catchy pieces of furniture of an unusual shape and, of course, non-trivial, bold color combinations.
In this case, if it is beige and is used in the design of the living room, then it is certainly combined with another, quite active color, contrasting with it. Bordeaux, black, piercing blue, ultramarine, scarlet, rich yellow, purple – these colors will appear most advantageously and interestingly against a neutral beige background, placing missing accent spots in the space of the room.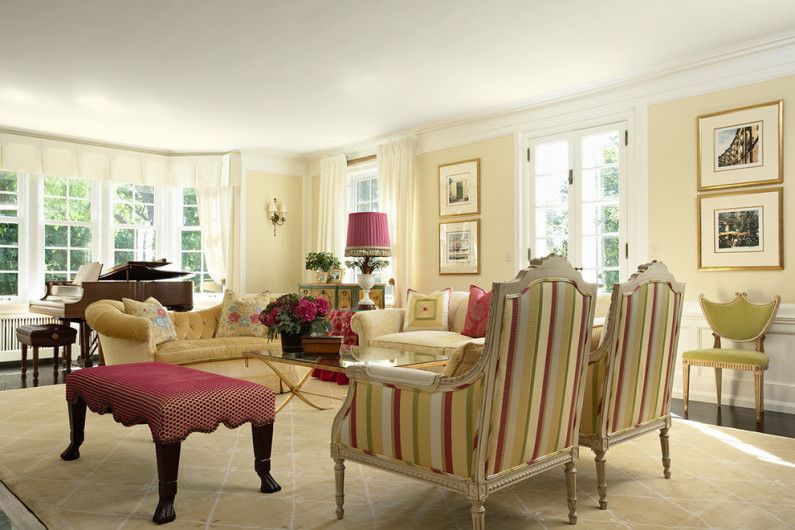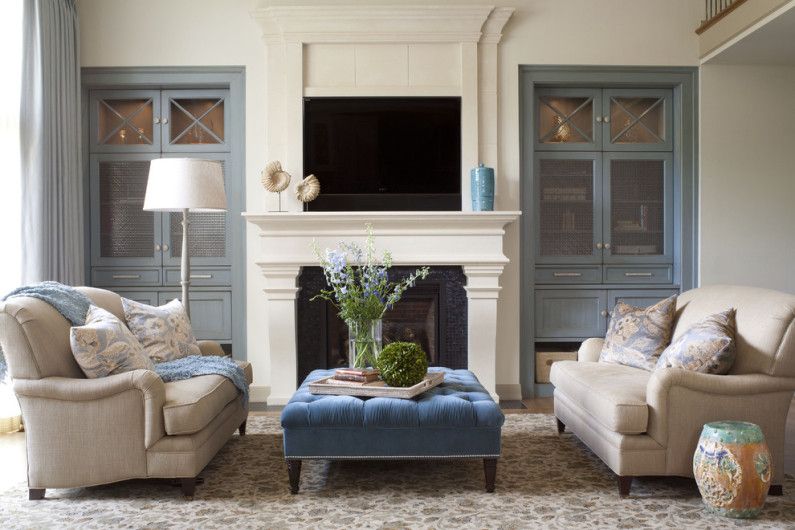 Beige color in the interior may dominate or complement other shades.
For those whose views on interior design are inclined to conservatism, beige color will help to create a traditional image of a living room with solid natural fabrics and laconic forms, without unnecessary decor. At the same time, so that the room does not seem fresh and lifeless, we recommend using it in light and dark shades of beige in different textures: satin covers for sofa cushions, a matte fleecy carpet, thick jacquard curtains, and add flicker with the help of ornamented beige silk-screen wallpaper.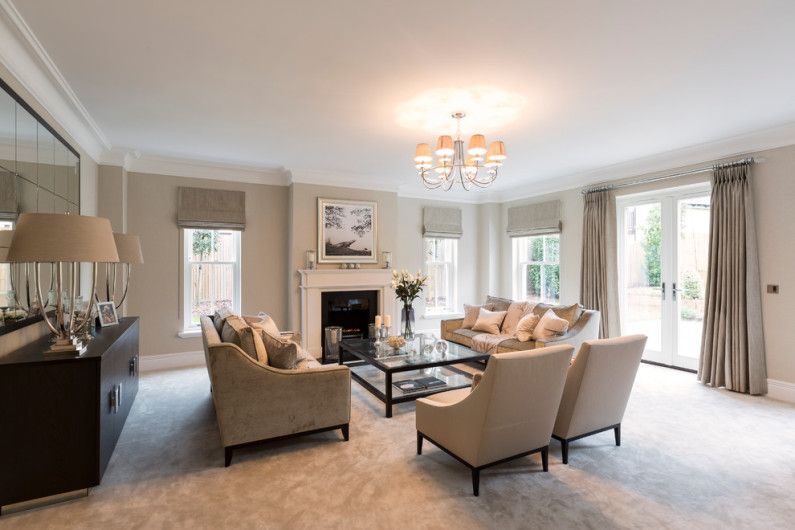 To diversify the beige gamut in the living room, other natural shades help to create a holistic and very harmonious picture. Think about the tones that are found in a living environment along with beige: blue, taupe, wood, green, white, mother-of-pearl, black – and feel free to use them in your living room.
The beige color needs a decorative sheen.
Sand radiates a beautiful shine only in sunlight, and if we talk about sand (beige) color in the interior of the room, then it must be revived artificially. We recommend that you use shiny, glass or mirror objects and golden textures in the living room: smooth fabrics, crystal decor, silver, paintings in gilt-cut frames, mirror furniture, or chrome elements, glossy or glazed decor.
These techniques will help the beige living room exude lightness, elegance and a touch of sophistication..