For Gigi Hadid, this is the first collection in which she acted as a designer. And this did not stop her from entering the catwalk at all – the cult model opened and closed the show. According to Gigi, it was insanely exciting – "to see all your girlfriends dressed in your clothes! What if they don't like it or it won't be comfortable! ", Gigi was worried. But everything went off with a bang – Vanessa Moody, Haley Baldwin, Liney Montero and Hani Gabi Odiel on the podium and after the show looked very pleased.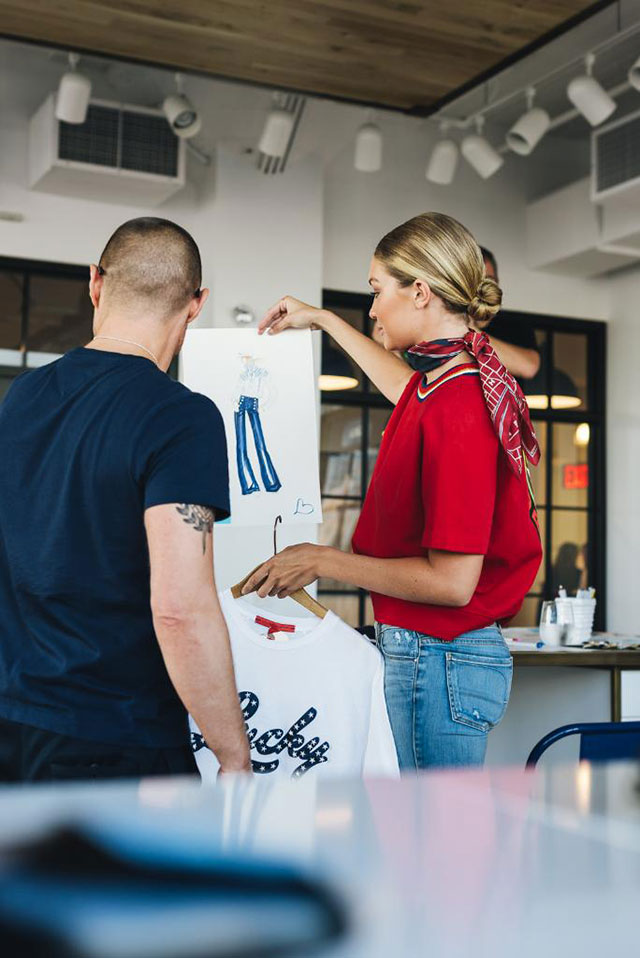 Gigi Hadid Collection for Tommy Hilfiger
"Our joint collection is a new, playful and romantic look at marine themes," says Hilfiger. Indeed, trousers with two rows of buttons on the sides, striped spacious blouses and sweaters, overalls, uniforms, pea jackets and double-breasted coats with stripes, and even caps are sent to her. And especially – dresses with a neat print on a dark blue background in the form of anchors, wind roses and ropes.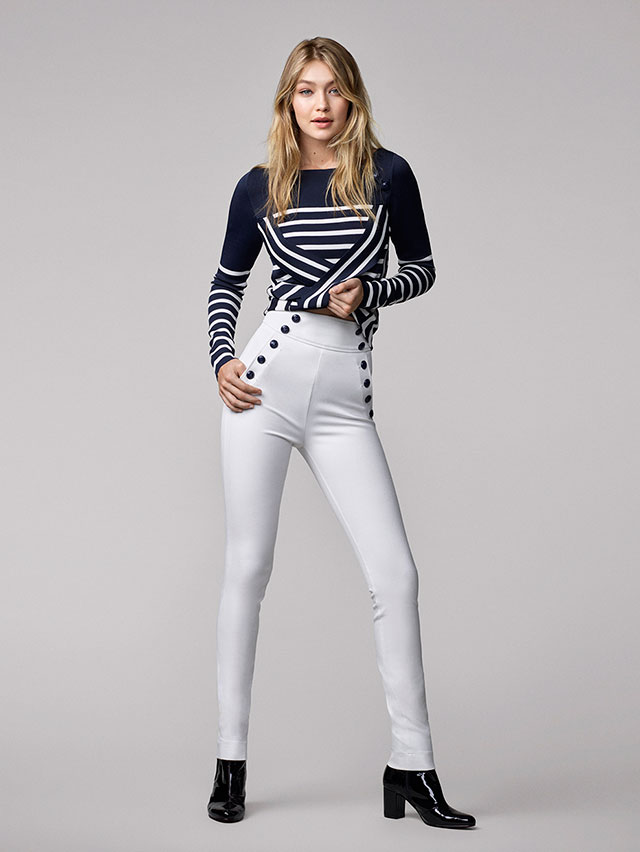 The west coast meets the east – something like this can be described the new collection of Tommy Hilfiger. The East — North America — is, of course, Tommy himself: quotes from the marine uniform and preppy style in sets of uniform skirts and double-breasted jackets. The West is the birthplace of Gigi Hadid: it was under the influence of the model that the scarlet color tracksuits, sweatshirts and tight low-waist pants appeared in the collection.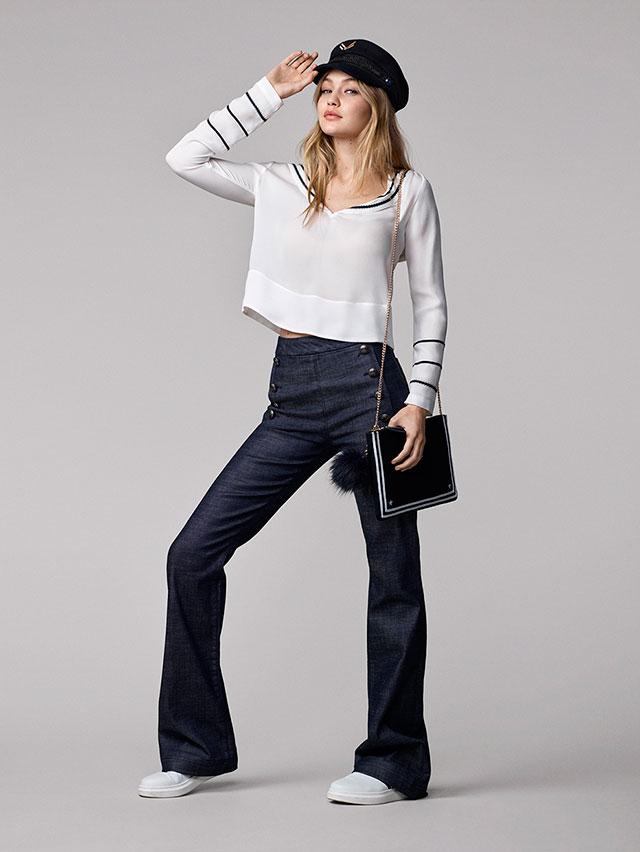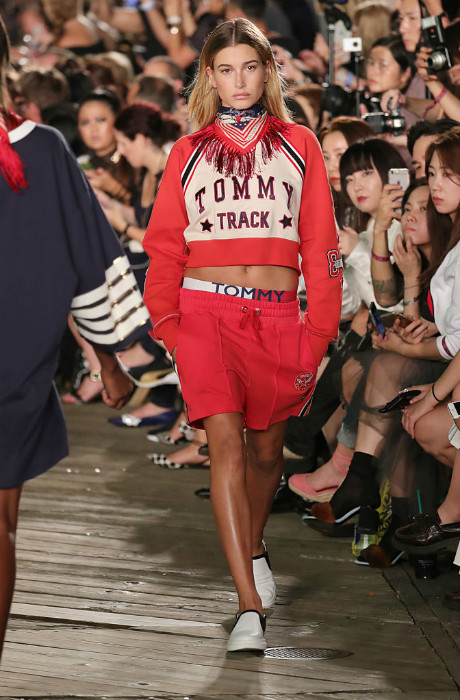 What is included in the collection
In addition to clothes, shoes and accessories, the collection also included The Girl perfume, in the advertising campaign of which Gigi Hadid had already starred. "We had excellent partners – we and Gigi discussed each element of the collection together; she struck me with her honesty for the whole time. The result reflects her enthusiasm and creativity," said the designer.