Content
---
---
How to place and add accents in the interior? Choose one of the walls in the living room, bedroom or nursery and make it the shock force of the entire interior with the help of color, decor or texture. The result will exceed all expectations and certainly will not go unnoticed.
Accent wall in the interior: ideas and solutions
Accent wall – One of the most favorite techniques of modern designers, until recently, almost unknown to the general public. However, there is nothing complicated in creating this spectacular decorative trick, the main thing is to choose the right wall for decoration.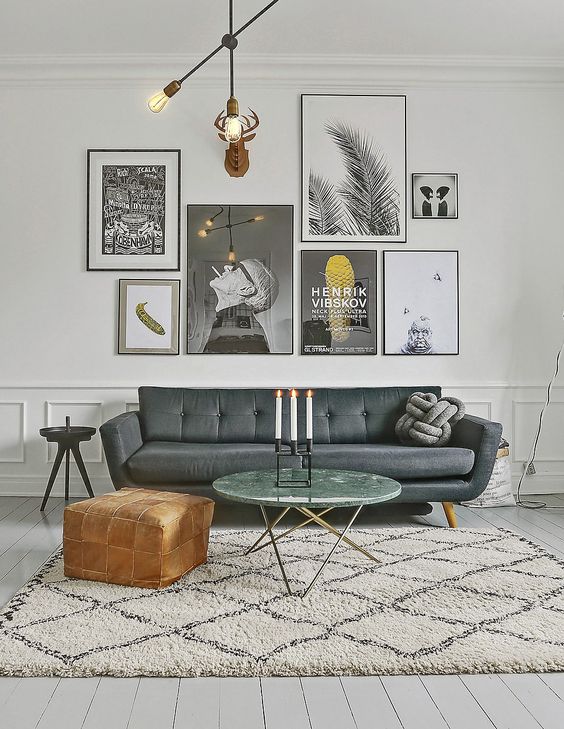 —————————————————————————————————————————————
Tip: if the room has an irregular shape, approach the choice of accent especially carefully. As a focus, it is better to choose the most successful angle, diverting attention from irregularities, niches or unobvious ledges.
—————————————————————————————————————————————
Usually, the wall opposite the entrance to the room, which the eye immediately falls on, is chosen as an accent, but there are no strict rules here. So, for example, in the bedroom it can be a wall behind the head of the bed, if you want to draw attention to the bedroom place, or the opposite wall, if you want to admire an interesting lying decor. In the living room there is a wall behind a sofa or a soft group or, on the contrary, the one on which the TV is placed, a collection of photographs, etc..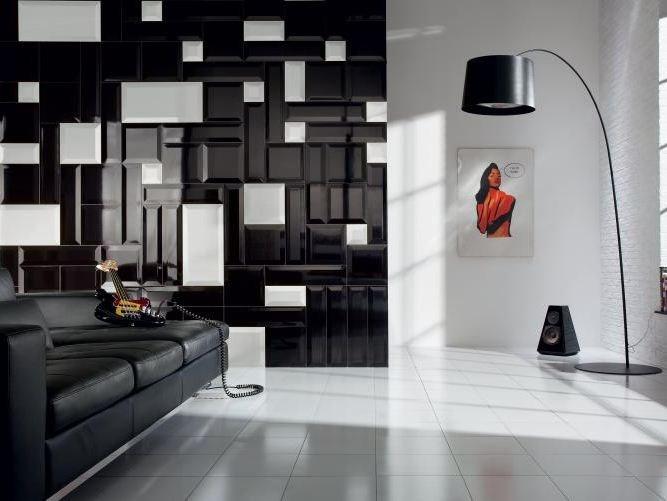 Accent Wall Benefits
1. Helps distract attention from design and repair flaws
2. visually moves or zooms out one of the walls
3. delimits various functional zones
4. Saves money on finishing, because expensive materials are used only on one of the walls
5. Allow to use dark and bright colors or unusual textures without visually overloading the space
The composition of accent walls can vary significantly: you can select one or more adjacent walls as a whole, or you can only a small plane, which is usually done to emphasize the vertical or horizontal.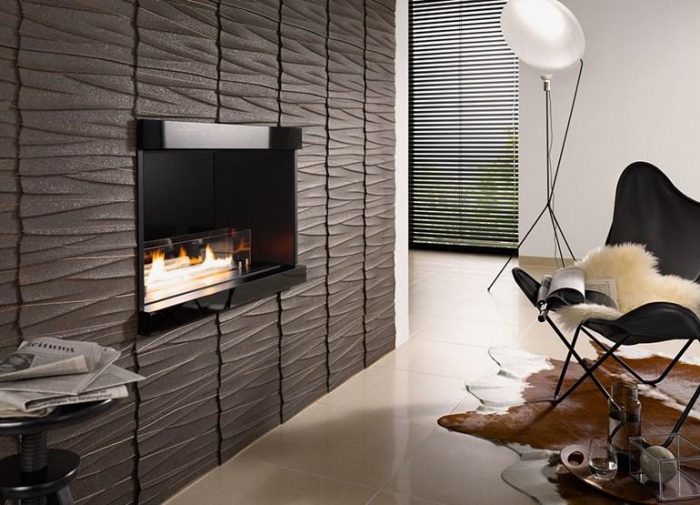 Classic accent wall designs
Colour
The simplest, budget and most popular option for solving an accent wall is to highlight it in color in contrast to the rest of the finish. In this case, a bright and saturated color is chosen for emphasis, and all other planes are solved in a neutral color scheme: white, gray, beige, etc. Walls can be plastered and painted, or textured plaster or wallpaper can be used..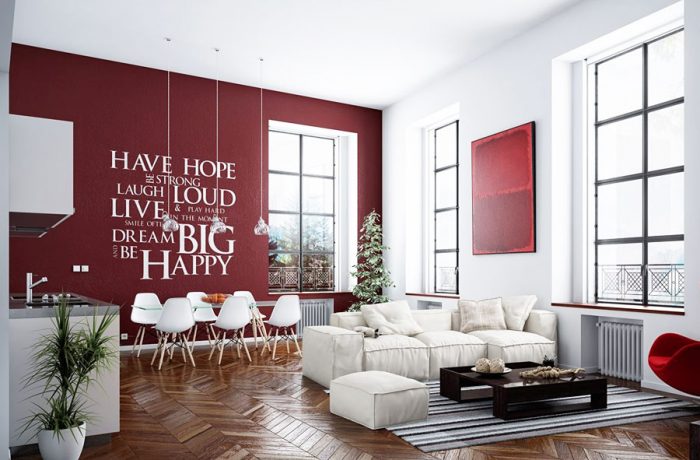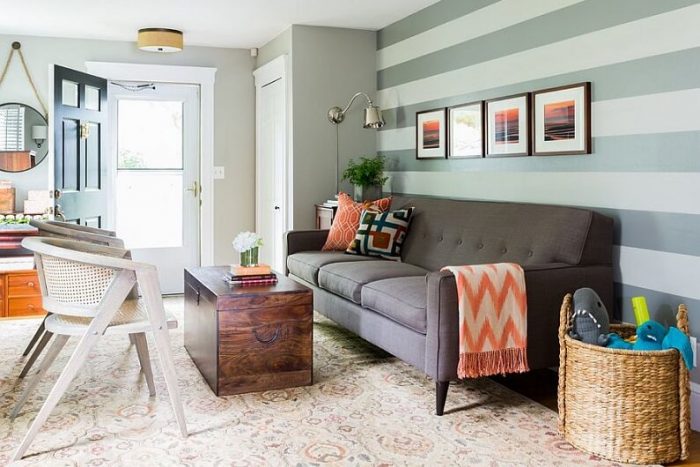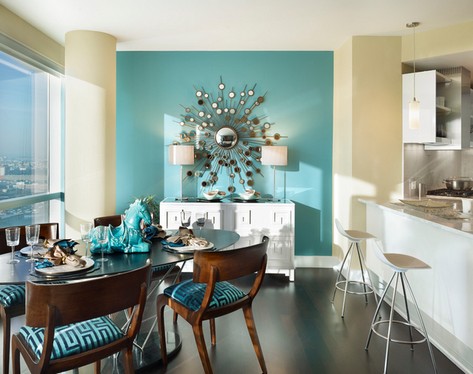 Texture
Bright colors and contrasts in the room is not for you? A more calm and noble version of creating an accent wall, play on the contrast of textures. Brickwork, artificial stone, wood panels and mosaics, when it comes to a damp room, will help create a harmonious and noble interior..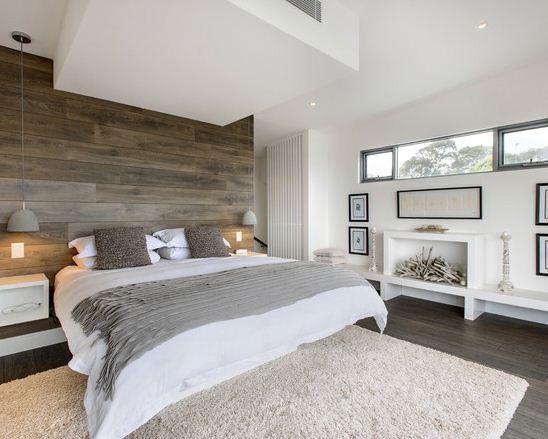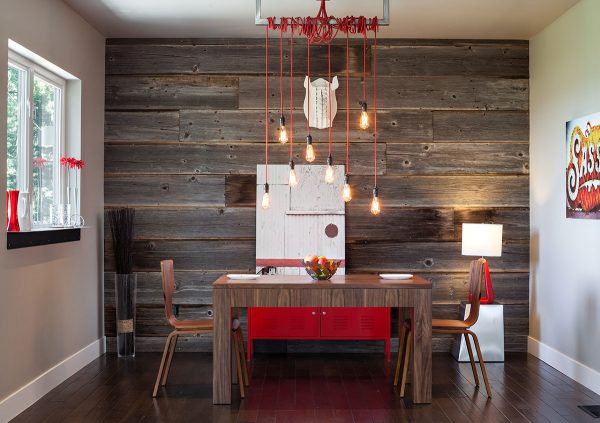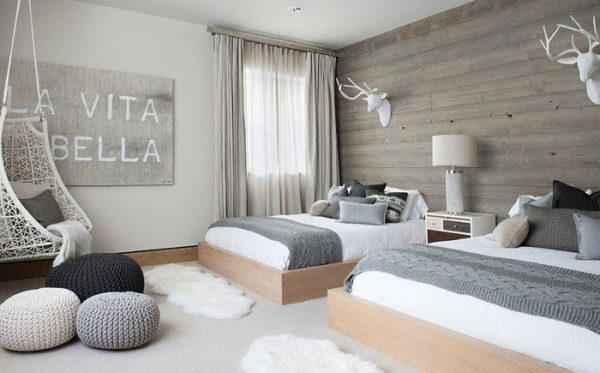 —————————————————————————————————————————————
Tip: textured accents will look especially good in loft, art deco or eco-style interiors.
————————————————————————————————————————————–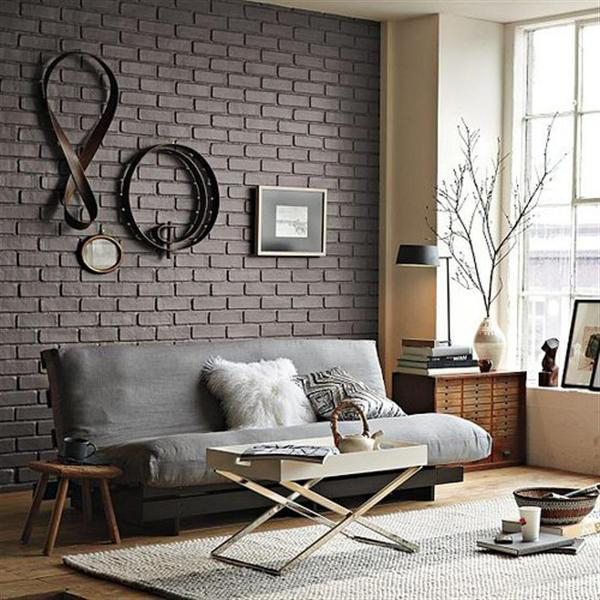 Natural materials in the finish always create a feeling of luxury and good taste, however, they may be too heavy or dark, not to mention their cost. The accent wall in this version is just a reasonable compromise.
Drawing or pattern
Want to bring a real twist to the room? A panel with large images or wallpaper with an eye-catching ornament is exactly what you need for an unusual accent in the interior.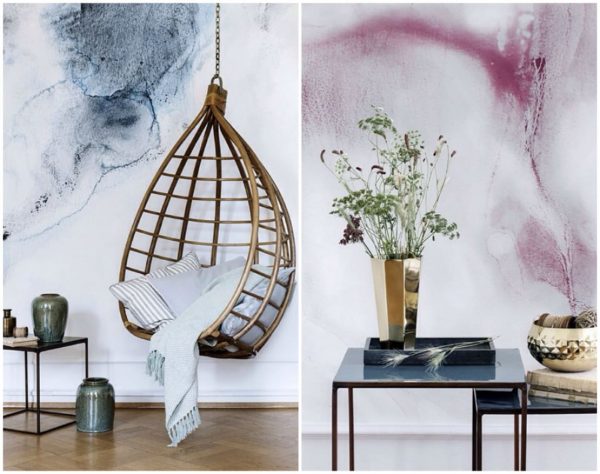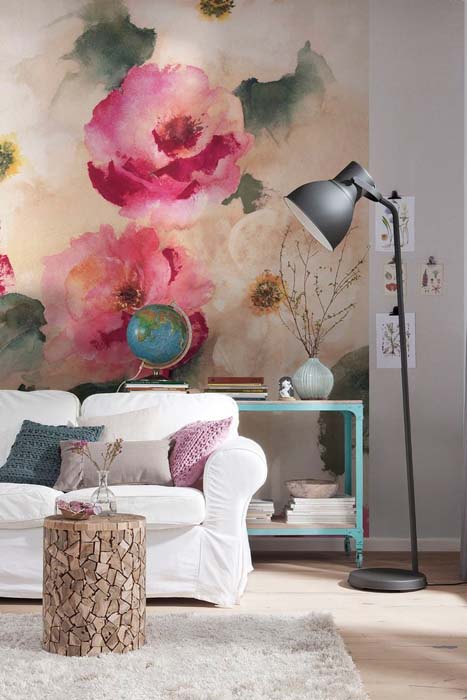 Digital printing technologies allow you to print almost any image for an accent wall, even your own photo, and large geometric or floral patterns will perfectly combine with a textile decor.
Paintings, posters and shelves
Do you want to refresh the interior, but the repair is already finished, or are you just not sure that you will like the idea with an accent wall? Place only on one wall a large panel, poster, family collection of photographs or paintings. If you create from them a single, harmonious composition, such a wall will probably not be left without attention.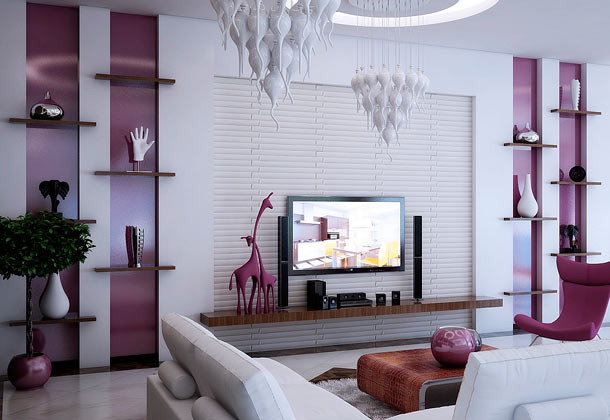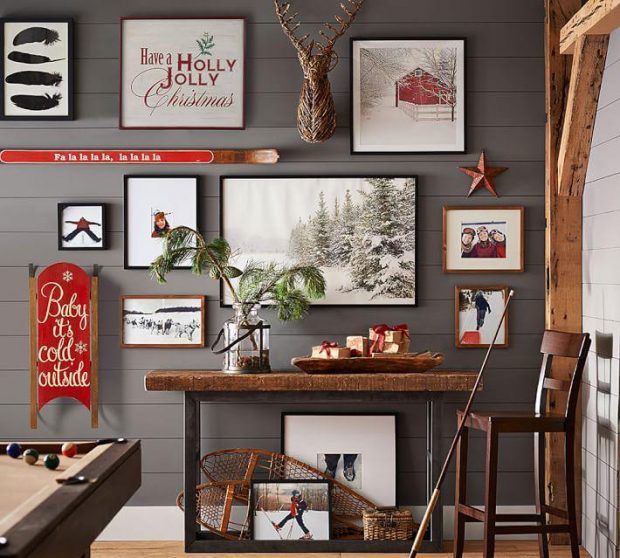 An alternative to paintings and a poster can easily be decorative hinged shelves with an unusual design or a collection of trinkets placed on them: from minerals and corals, to your grandmother's favorite china elephants and family library.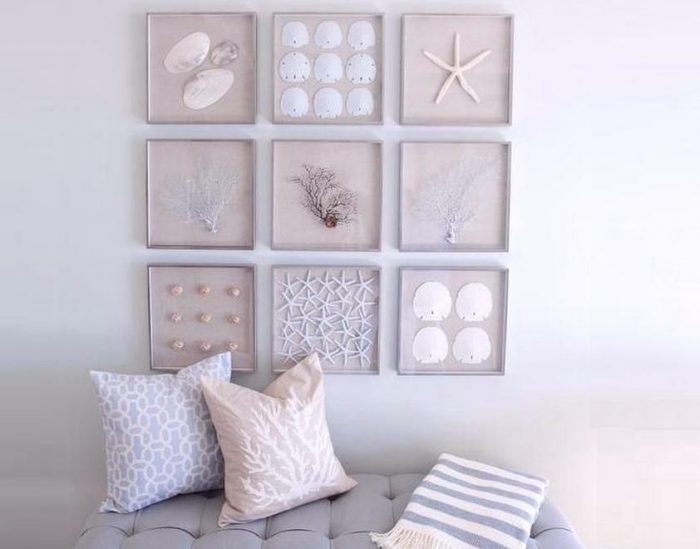 Fancy accent wall solutions
The above options belong to the list of the most popular, but no one bothers you to show maximum imagination and ingenuity in the decor, because virtually any object that attracts special attention or their group can act as an accent.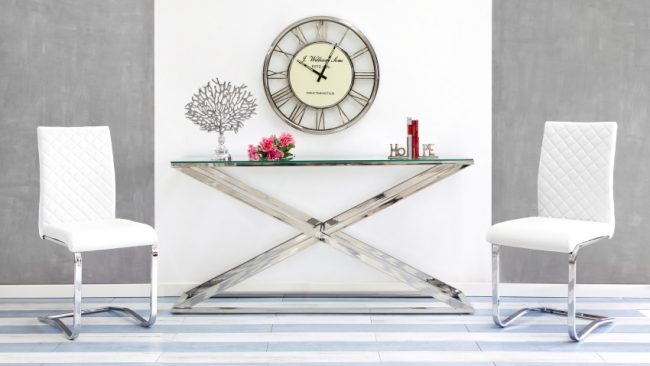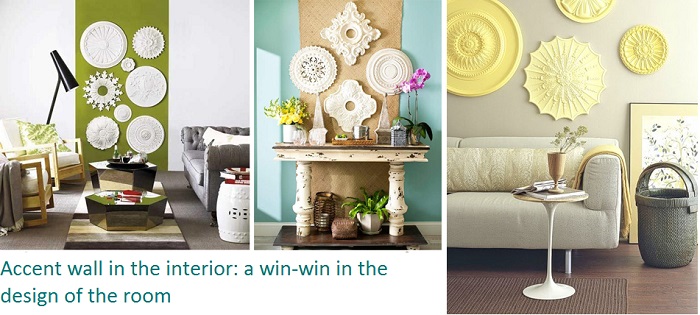 Modern designers are ready to hang on the wall everything: from shabby window frames to oars and wicker baskets. You can also choose as a decoration beautiful dishes, mirrors in unusual frames, a sculptural object or a personal collection of baseball caps, if it will be combined with the rest of the decor.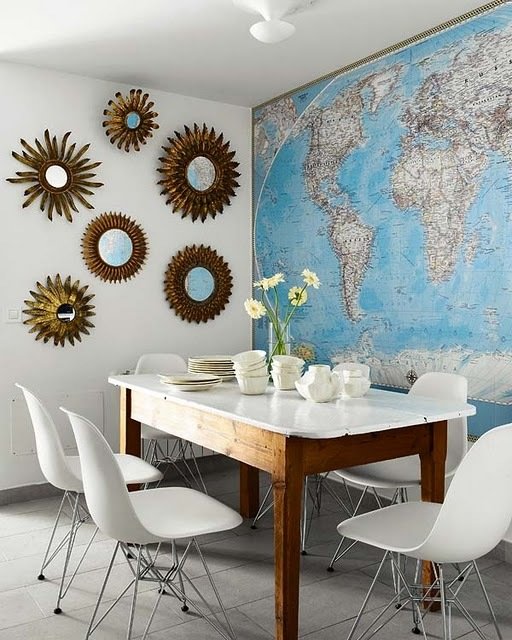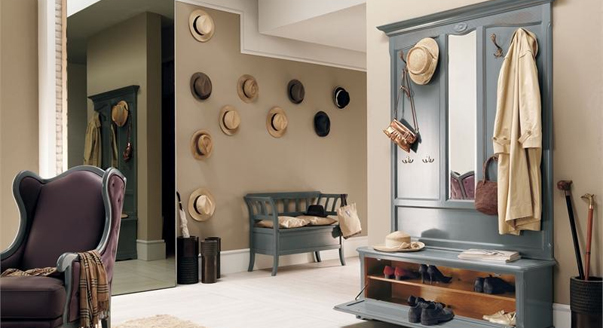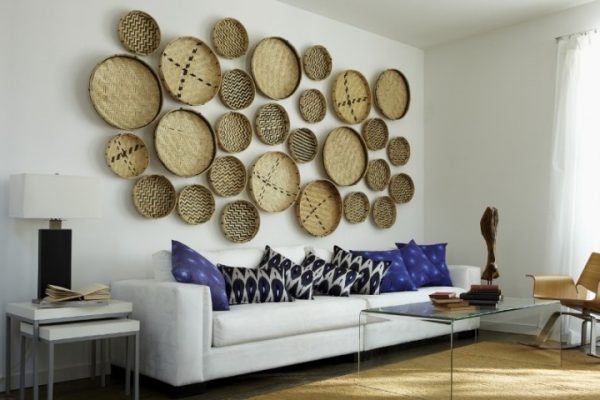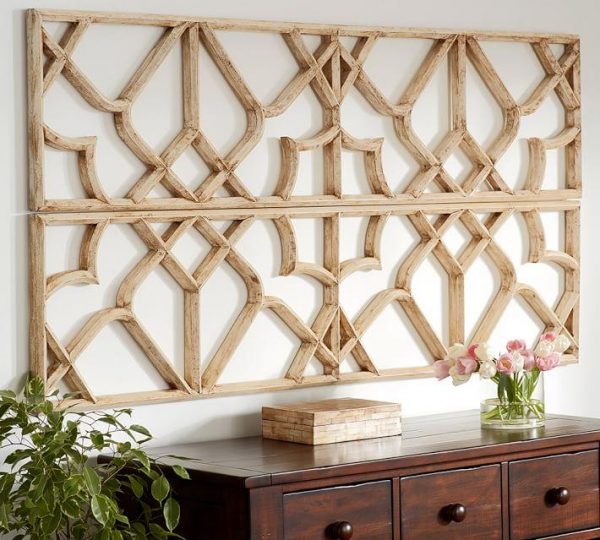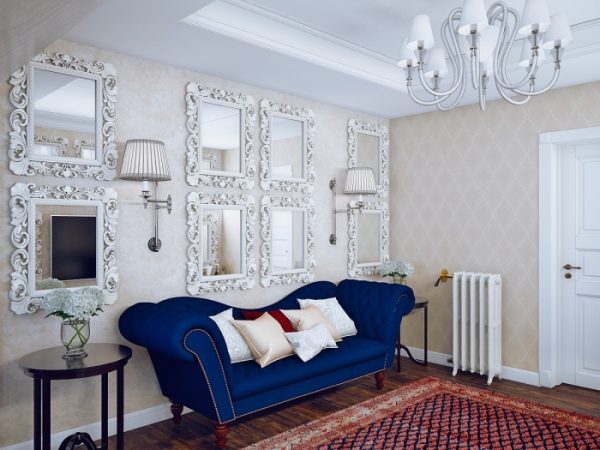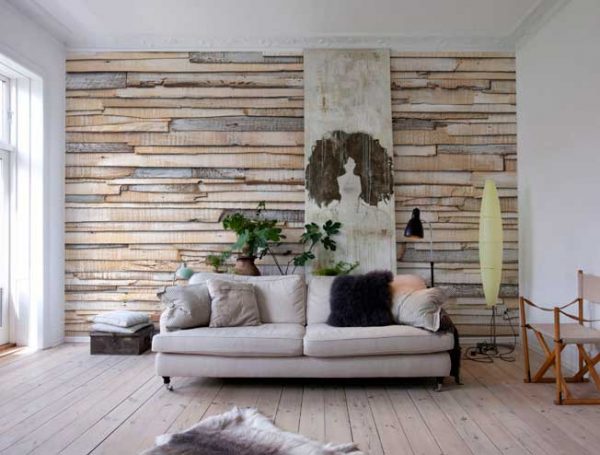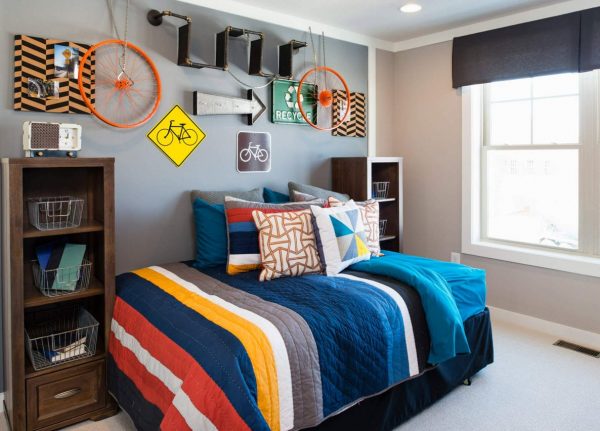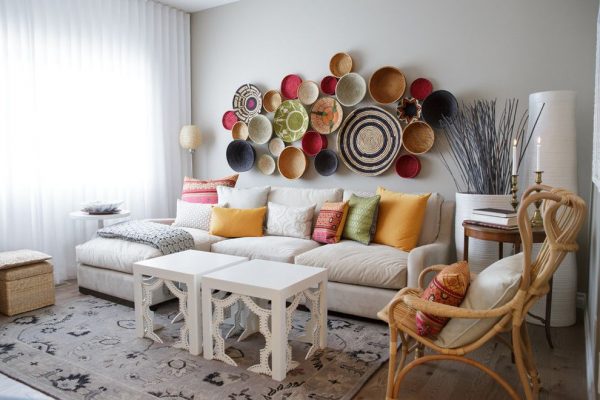 A little imagination and you will become the owner of a truly unique interior without the extra cost and effort!
Good luck!