Content
---
---
Fireplaces, contrary to popular belief, are attributes not only of a country house or summer house. Modern technology allows you to operate them in the apartment. If you like the atmosphere of comfort and warmth and want to have a fireplace, then you need to look for alternatives. Currently, manufacturers are offering us more and more modern innovations that mimic fireplaces. We have selected the three most popular fireplace alternatives and offer to consider the advantages and disadvantages of each of them..
Biofireplaces in the apartment: How to choose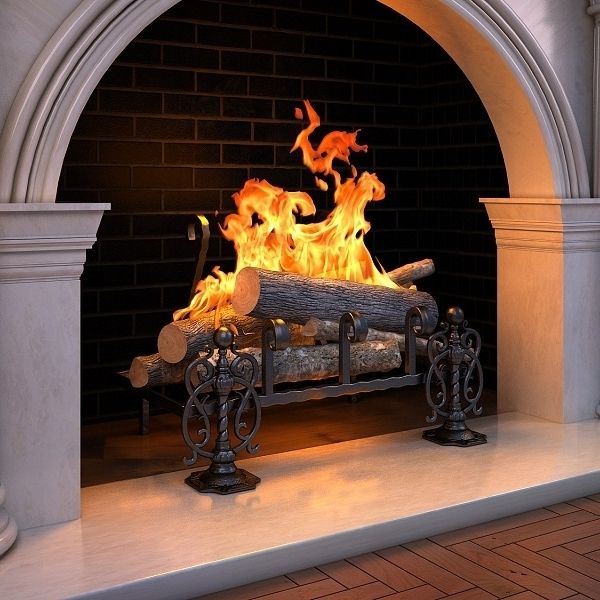 Biofireplaces are suitable for any, even the most compact, apartment. They are a simplified version of the hearth with a real living flame, obtained by burning biofuels (ethyl alcohol), which in the process of combustion turns into water vapor. In fact, bio fireplaces burn and give off heat according to the same principle as wood fires, but without smoke, soot and soot, therefore they do not need chimneys, and installation is possible in any part of the room – on the floor, on the wall, in a niche or on furniture surfaces. It should be noted that such fireplaces are absolutely safe both for humans (the flame protects thick heat-resistant glass) and for pets.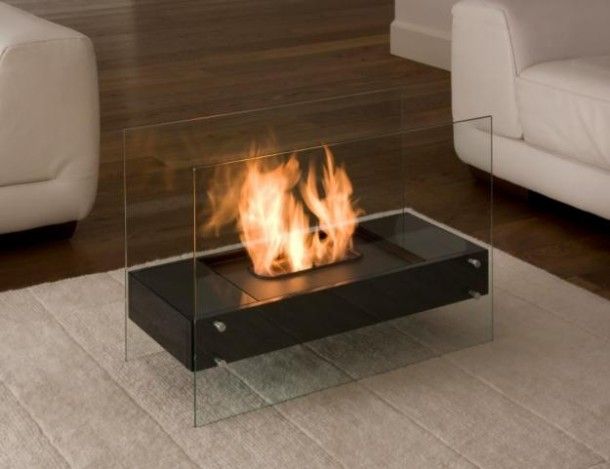 Tip: A good biofireplace may well serve as an additional source of heat in the apartment and act as a heater during the winter cold, while the costs will not be as significant as when heating with electricity: one-time – to purchase a suitable fireplace model and, occasionally, a liquid vegetable fuel.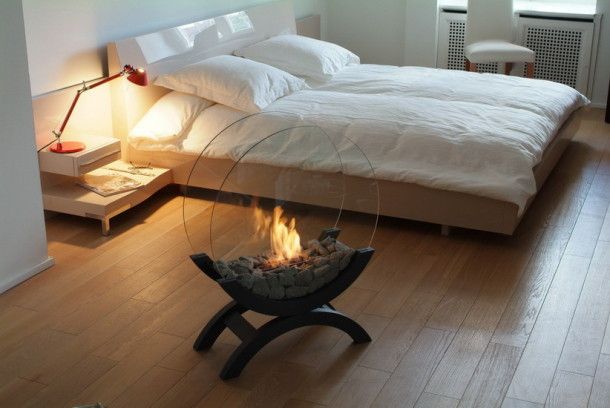 Externally, fireplaces can look like classic models with ceramic cladding (solid and voluminous) or like modern interior items in high-tech style made of glass and metal. But regardless of the design, the bio-fireplace burner is made only of heat-resistant steel (sometimes cast iron), and the screen is made of tempered glass.
Gas fireplaces in the house
Gas fireplaces can be installed in existing chimneys or in wooden and plaster cases. It is important to note that gas is flammable and must be connected by licensed gas companies. Any room that has an open gas burner installed must, in accordance with the rules, have ventilation openings for fresh air.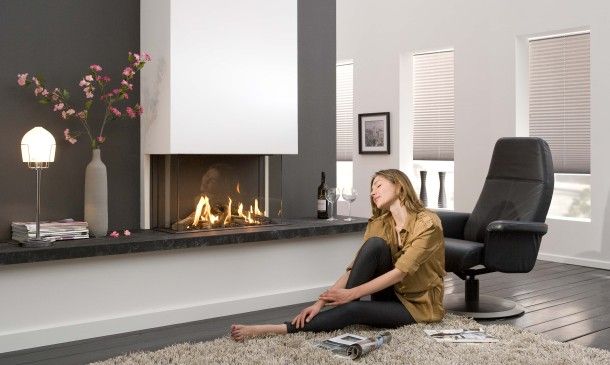 Gas fireplaces are available in a wide range of sizes and styles. This means that there is such a fireplace that would satisfy all your requirements. They can be from a classical look and up to the present. Even if the fireplace is running on gas, a realistic bonfire effect can be achieved…
It should be added that they can be installed in the wall, like traditional fireplaces, or they can be freestanding (autonomous). You can even install them in a wall so that you can see fire from both sides of this wall (from different rooms, for example) – a two-sided gas fireplace.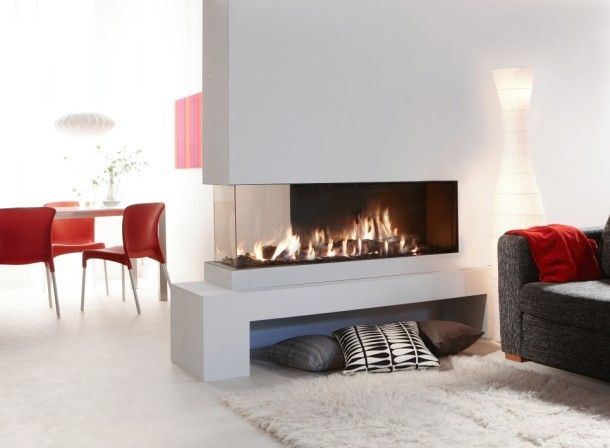 Gas fireplaces require the installation of chimneys to work. But at the same time, such chimneys can work both horizontally and vertically, which allows flexibility in installation.
Electric fireplaces in the house
Electric fireplaces create only a visual flame effect, they do not have a burning process. But at the same time they really warm the room.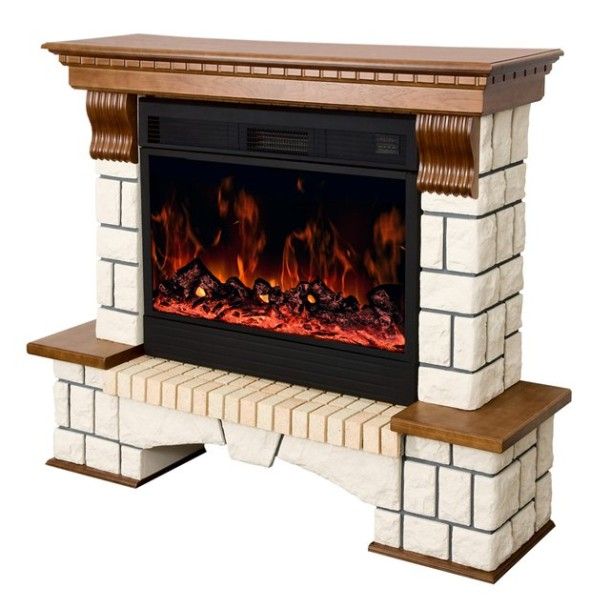 Firstly, installing an electrical analogue costs three to four times less to the owner than installing a real one. Secondly, the ability to install in almost any room, for this you do not need to do a special project, purchase ventilation equipment or a chimney. Also a plus is the portability of the fireplace to any convenient place in the apartment. Thirdly, the installation and operation of an eclectic fireplace is completely safe from a fire point of view, that is, you do not have to store several fire extinguishers in the house or a bucket of sand / water in case of emergency. The complete absence of combustion products: soot, soot, smoke and other things, which, of course, is a huge advantage.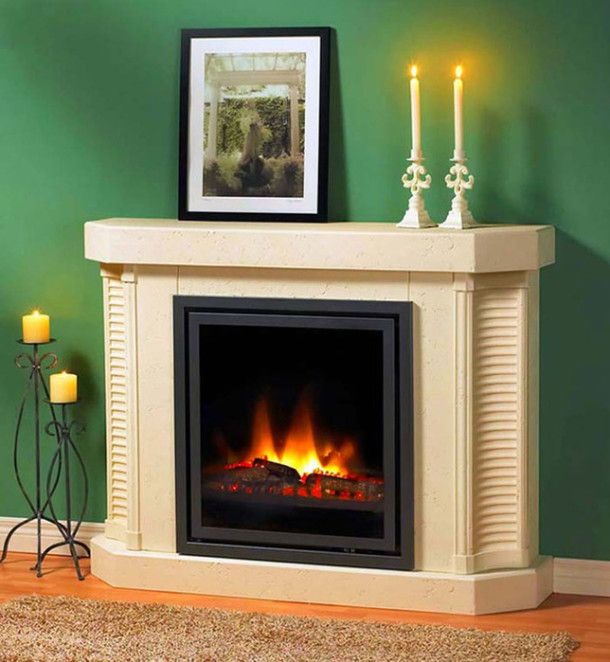 Tip: For credibility, you can put a log of wood under the fireplace, this will create a more comfortable atmosphere and add a twist to the interior.
Many suppliers offer various modes of operation, for example, lighting brightness, water evaporation rate, percentage heat generation. Of course, the feasibility of simulating fire remains in question. Despite the fact that the quality of the "picture" is much higher in models of recent years, but of course it will not replace the fire in a real fireplace.
Choosing a fireplace is almost always accompanied by doubts. After all, the requirements for a hearth are sometimes very high. As a rule, we want to purchase a fireplace that will have maximum power and minimum emission of combustion products, compact dimensions and many diverse functions, ease of use and low-cost fuel. But sacrificing convenience for the sake of functionality and useful qualities for the sake of beauty is not always reasonable. It's better to weed out the unnecessary and choose the fireplace that is right for you.