Content
---
---
The collections were shown, the models showed not just clothes, but completed images with a variety of accessories. One of the hits of the fall-winter 2017-2018 season will be fashionable hats and hats.
They were not a tribute to the cold season: the main emphasis was placed on an unusual shape, color or prints. Designers tried to make hats as stylish as possible.
Hats – must-have of the season 2017-2018
It seems that the designers remembered all kinds of hats so that the autumn-winter season would become as diverse as possible. Classic wide-brimmed models were chosen by many leading fashion houses. Ideally, the hat should be made of soft felt or thick woolen material.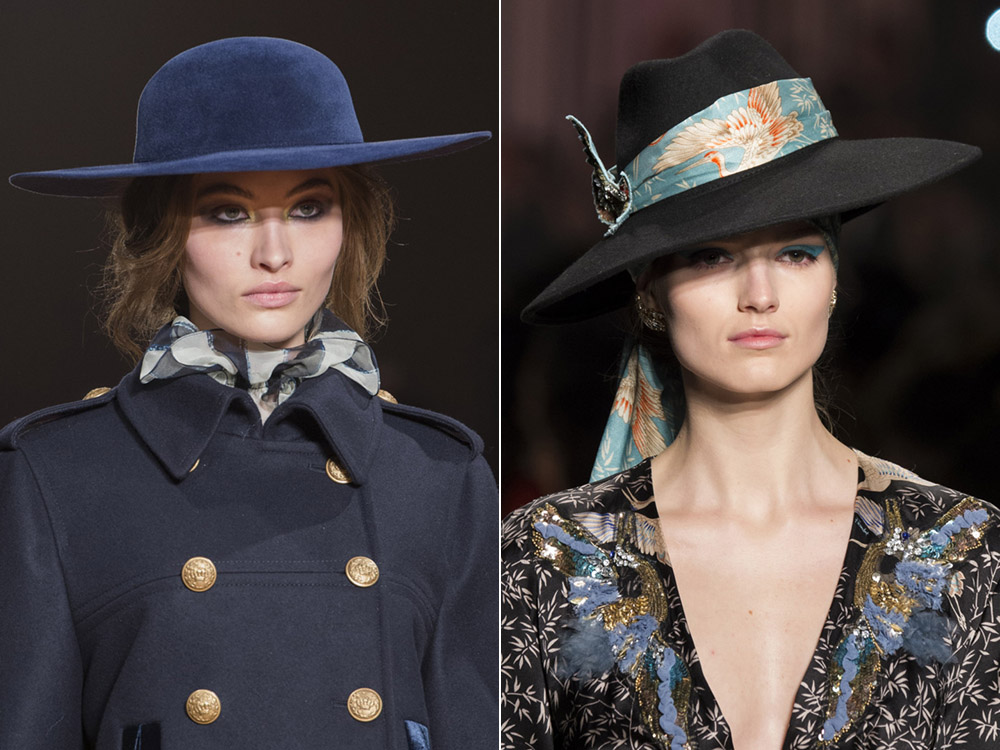 Some fashion houses have attempted to instill a love of retro style headgear. For example, Marc Jacobs presented stylish bowler hat made of solid felt, which will appeal to young ladies who prefer the style of past years, as well as lovers of modern clothes.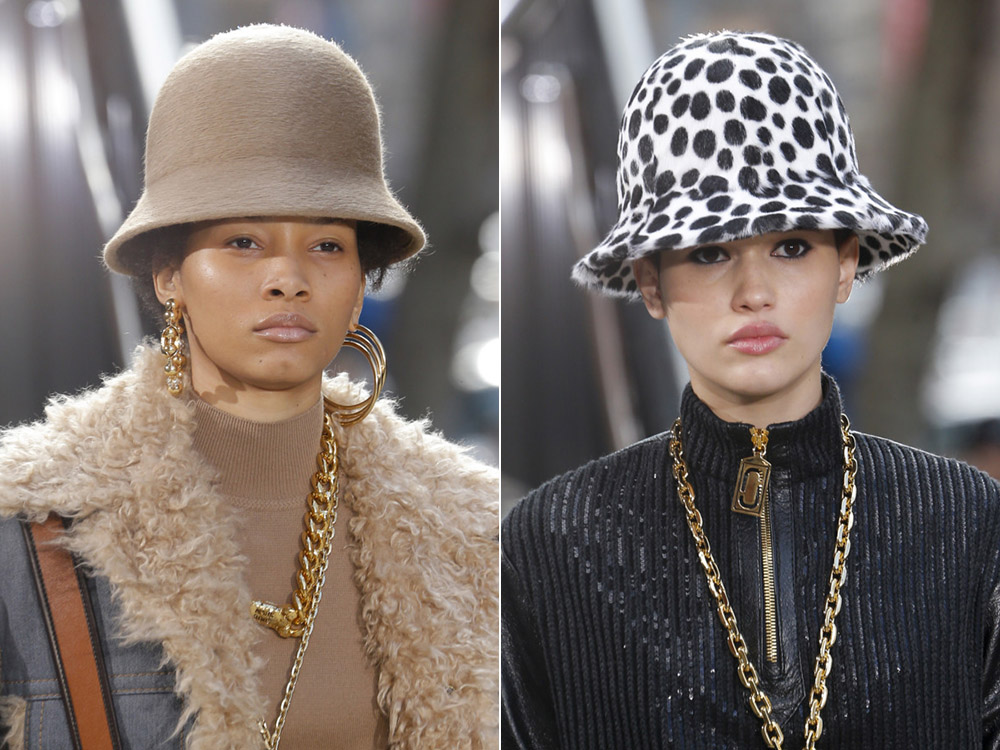 To complete the look, Elisabetta Franchi and Giorgio Armani suggest wearing sophisticated tablet hats and trilby hats. Muted shades fit classic coat, and bright pills can be combined with raincoats and poncho and capes fashionable this season.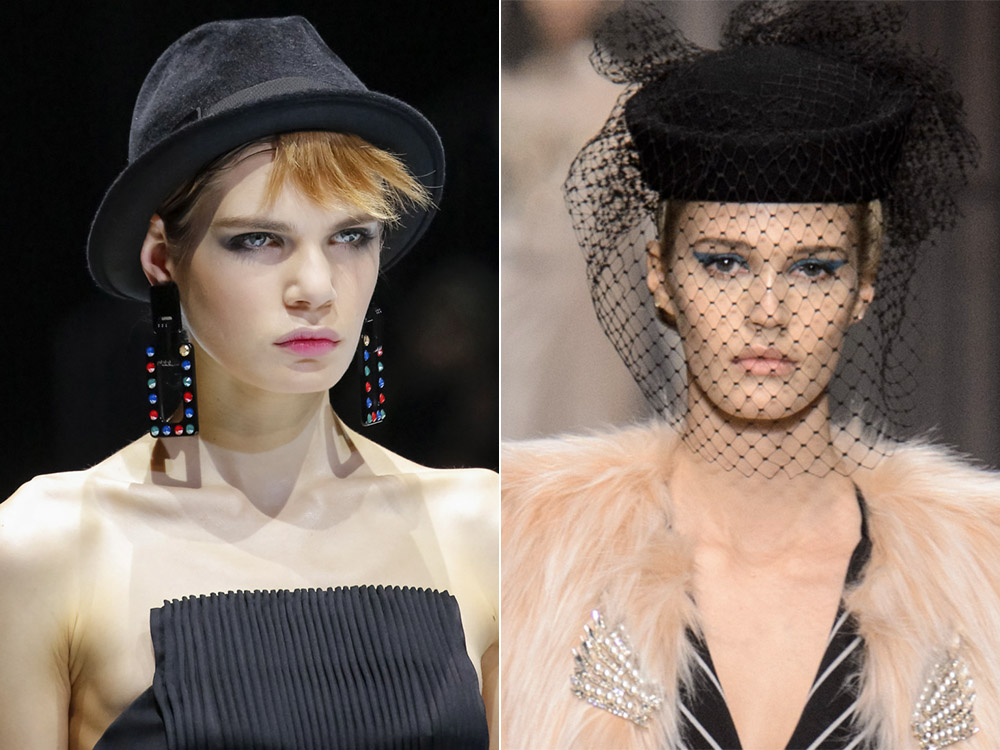 Knitted hats
Autumn-winter season is the time of fashionable sweaters, sweatshirts and knitwear, therefore, the podiums were filled with caps in the style of "grandmother tied." With and without pompons, with patterns and plain, thin knitted and voluminous with large knit – knitted hats are available in any version. You can wear them with a classic coat, and with a puffed jacket.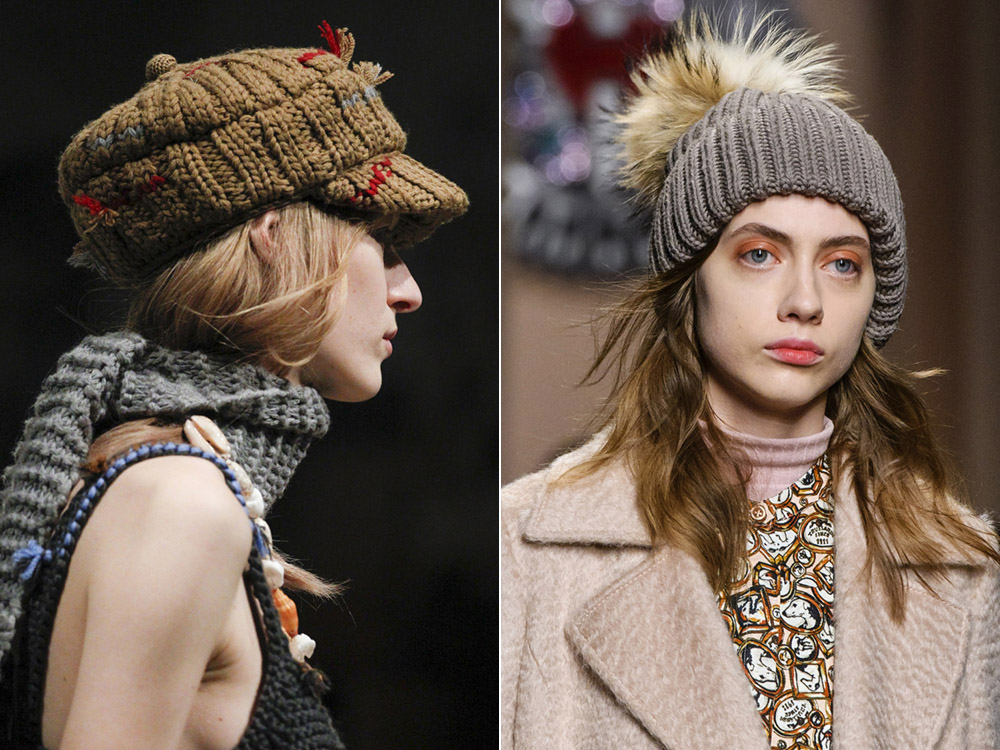 A beanie knitted from wool or mohair, which should be worn with hair loose or with a very low tail, is in fashion. The beanie can be planted in any way – the hat can be pulled up to the very eyebrows, and left to sit high on the forehead.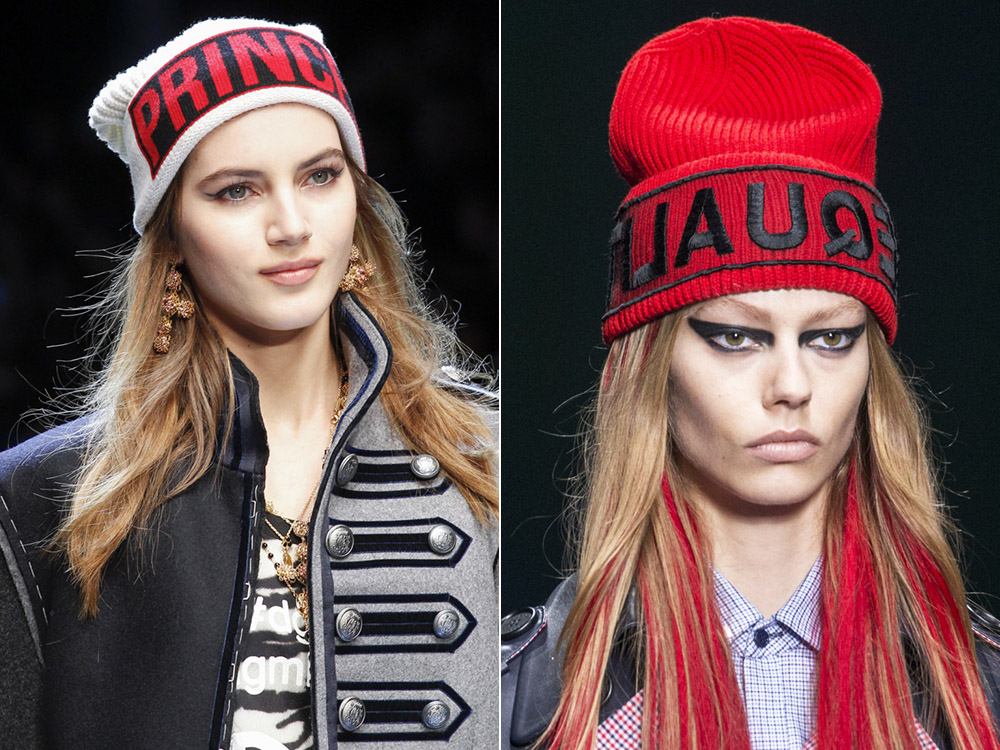 Fashion scarves
Those who are sure that only village grandmothers should wear a scarf are advised to take a closer look at the fashionable fall-winter collections of Gucci, Antonio Marras and Moschino. They presented this detail of the women's wardrobe as an unusual element of the image of a fashionable city woman, making it somewhat provincial.
Designers offered a ton of ideas, how to tie a scarf over your head: the traditional "grandmother's" method entwined around the head in the form of a wide strip and tied behind, in the form of a turban, is. It is also fashionable to wear a headscarf under a hat. And no matter what you choose – a classic wide-brimmed hat, an earflap hat or a knit beanie – it is fashionable to combine the incongruous.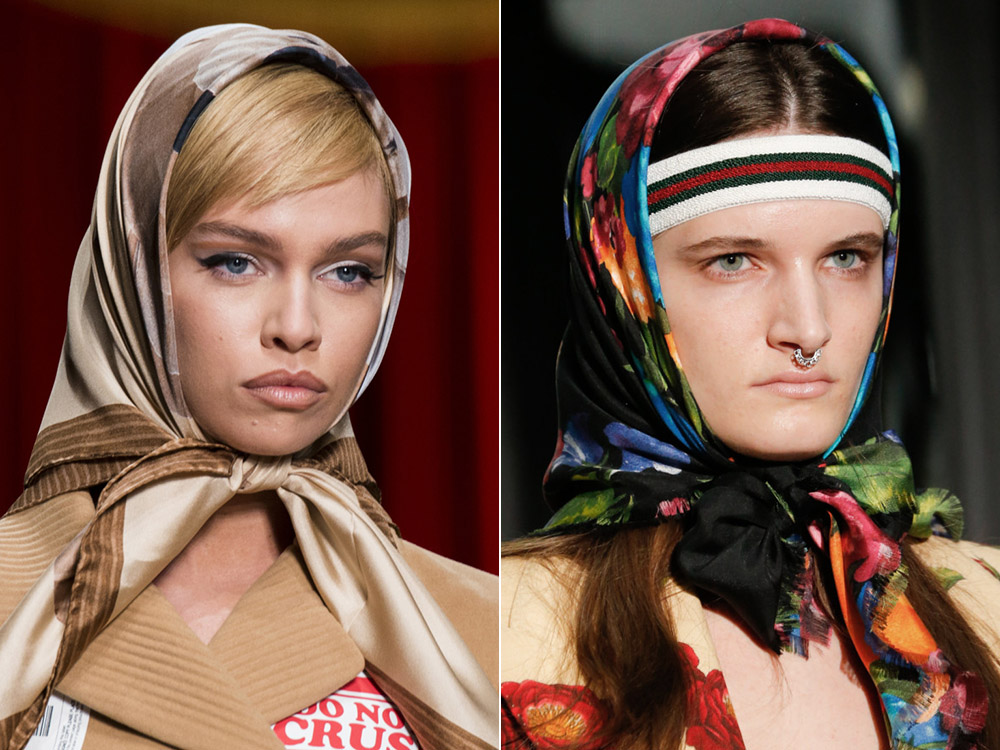 Fur hats
It is unlikely that European fashionistas will be able to appreciate the fur hats that are fashionable in the fall-winter 2017-2018 season, because their temperature regime allows you to be content with a light hat or hood.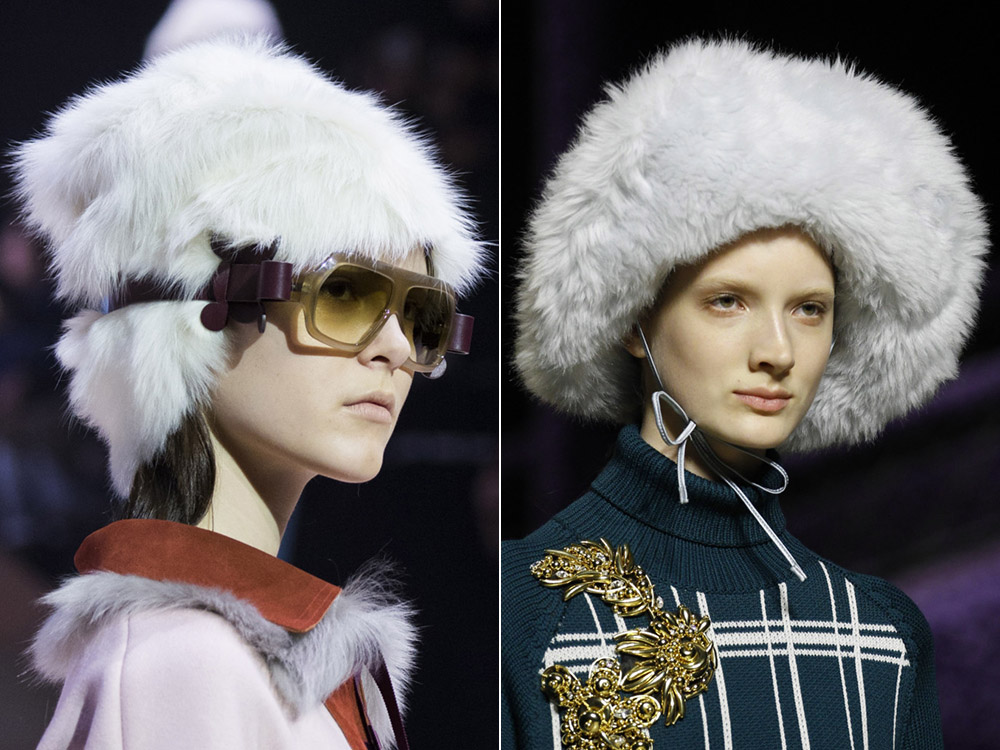 But Russian and Scandinavian girls rejoice: a warm fur hat will allow you to walk on the street even in severe frost! Only no caps with earflaps, unusual styles and color schemes are in fashion.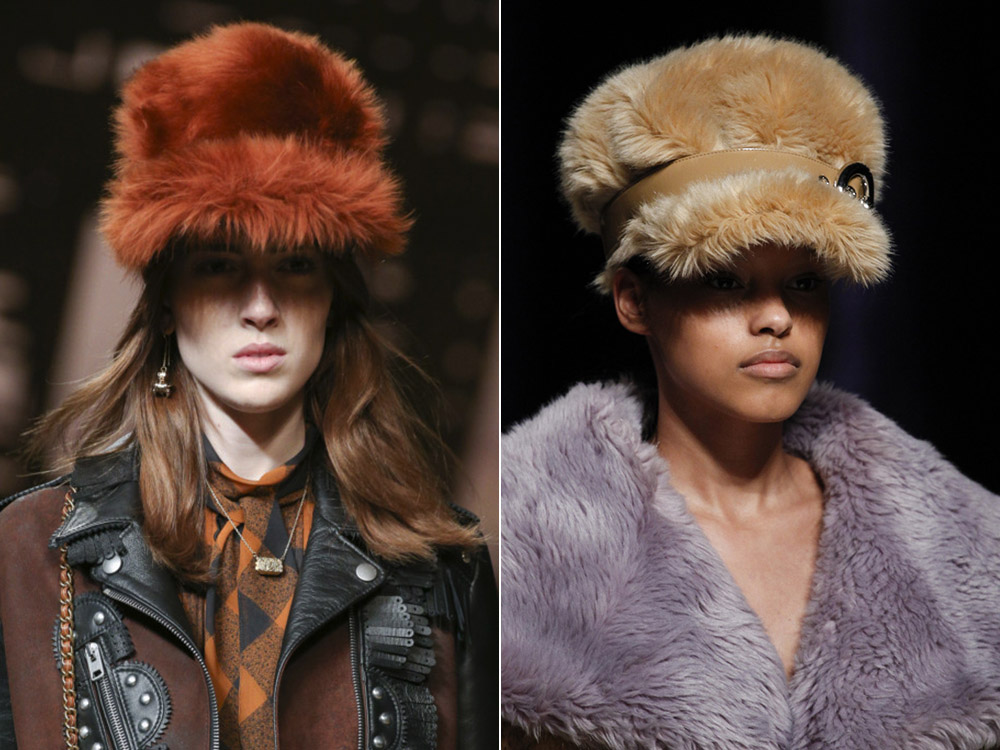 French berets
A new round of fashion prescribes to forget about rudeness, relying on femininity and tenderness. That is why the fall-winter 2017-2018 season has become a renaissance for sophisticated French berets. Berets lit up at the shows of Christian Dior, Elisabetta Franchi, Giorgio Armani, which, with their softness and elegance, diluted the severity of autumn outfits..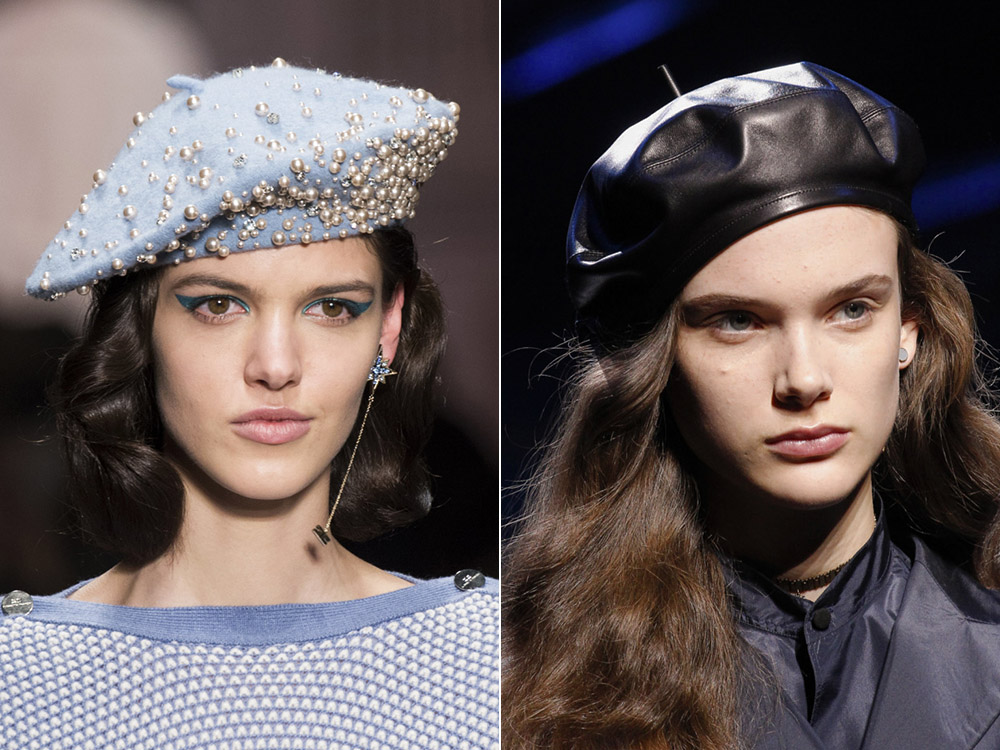 Some designers decided to move away from the usual dull autumn-winter range, presenting bright berets in yellow, blue, blue and brick color. In the choice of material, they also presented complete freedom, up to the point that leather and fur berets appeared on the catwalks.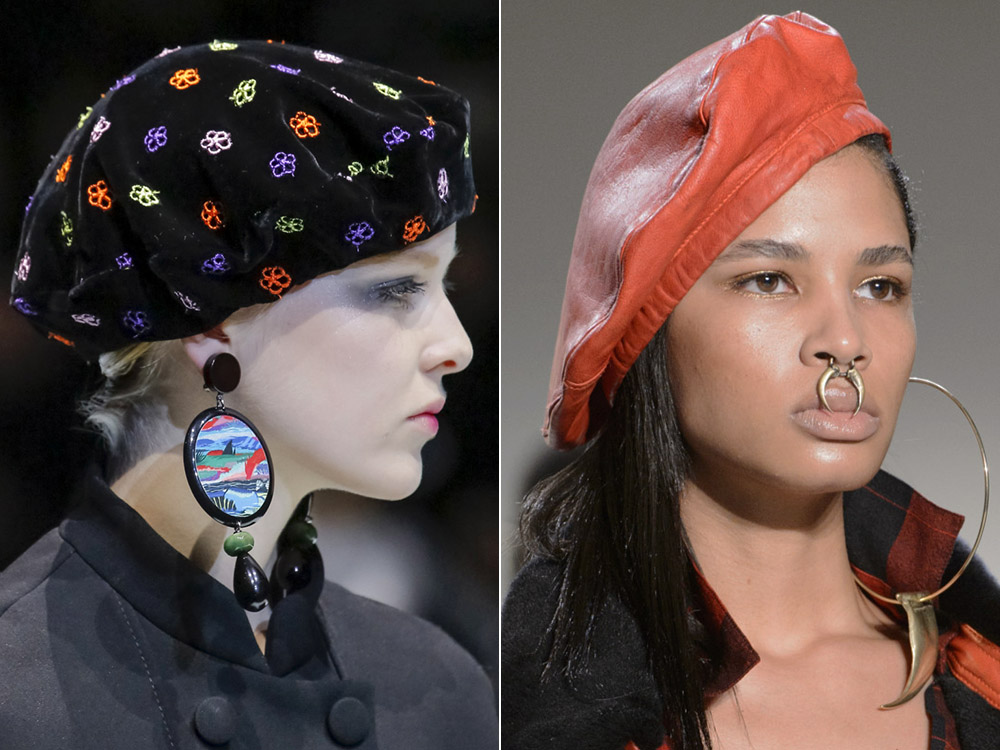 Caps and caps
Pair stylish hats with massive ribbed soles and lace-ups that are trendy this season..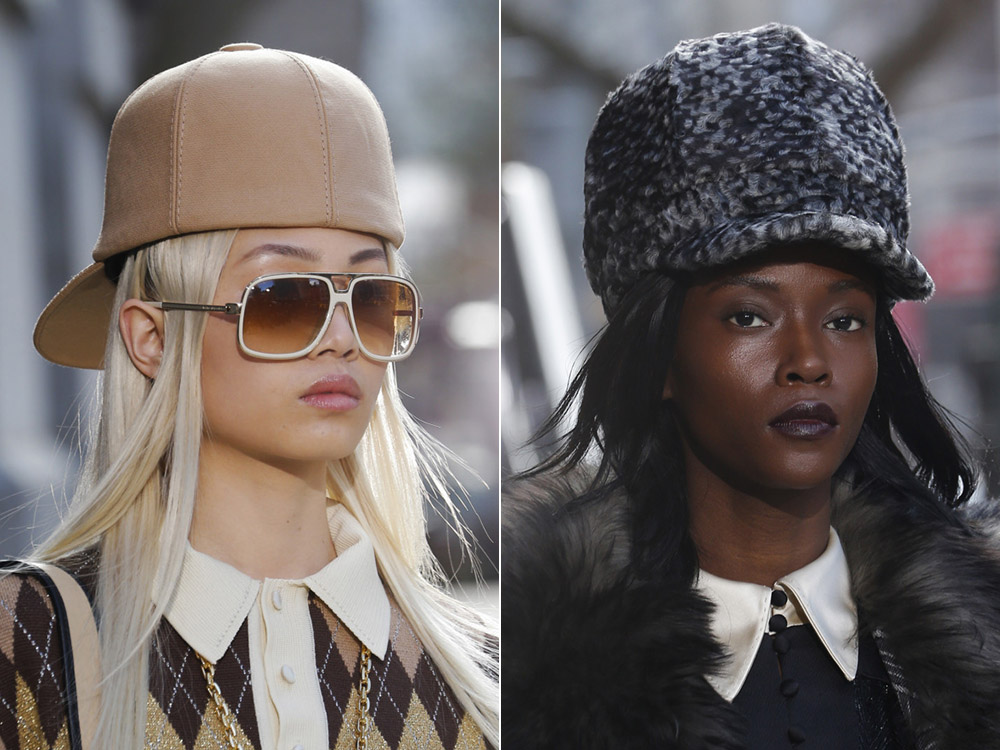 However, if you are not a fan of such shoes, you can wear caps with anything: with a poncho and high boots, with short fur coats and ankle boots, even with a loose-cut coat and sneakers. The main thing is to wear them with designer clothes.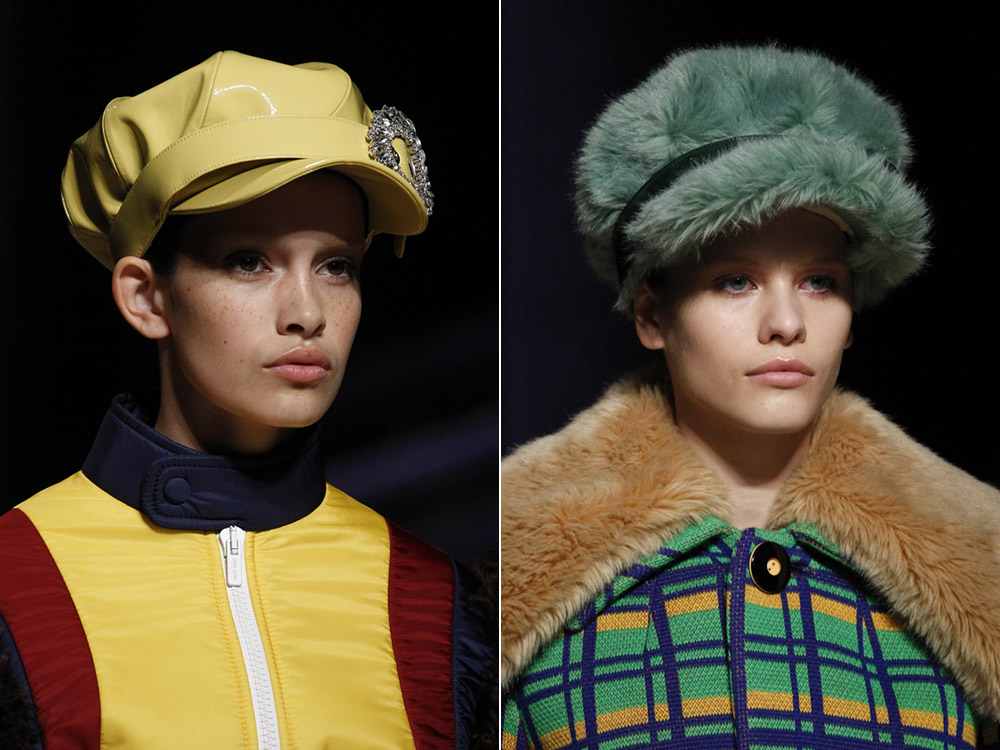 Hats
In the autumn-winter season 2017-2018 there are a large number of really warm hats. The bright trend of past shows was knitted and fur hats. Comfortable, warm, they combine with almost any outerwear.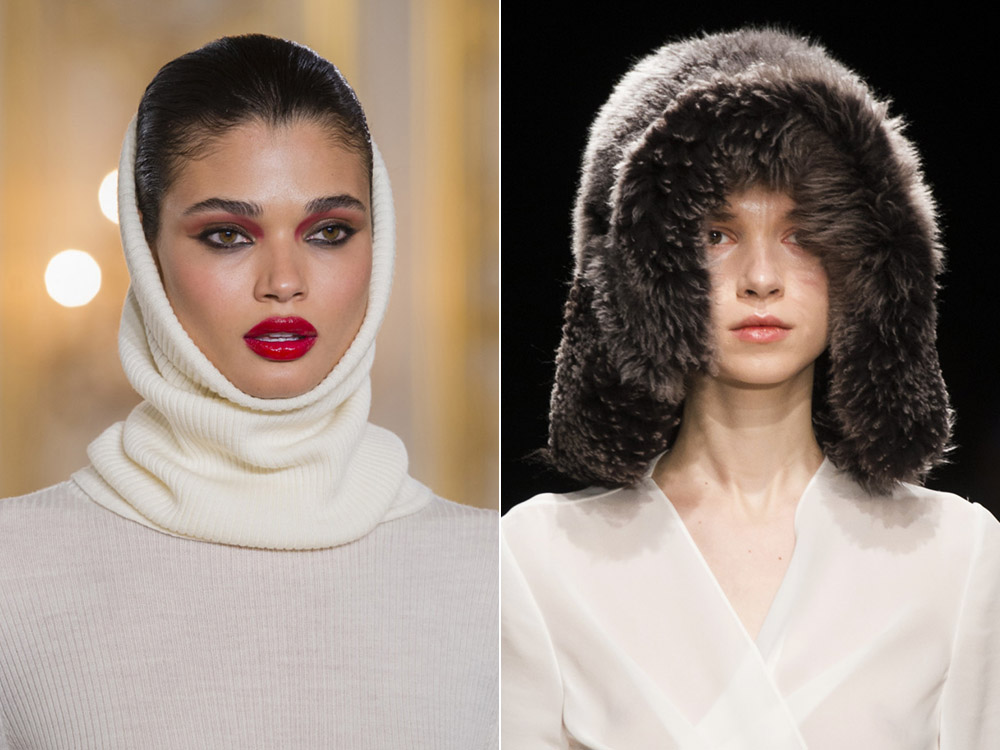 Dressings
If some designers gave preference to feminine wide-brimmed hats, while others preferred stylish fur caps, then such well-known brands as Gucci and Chanel urge us to wear warm headbands.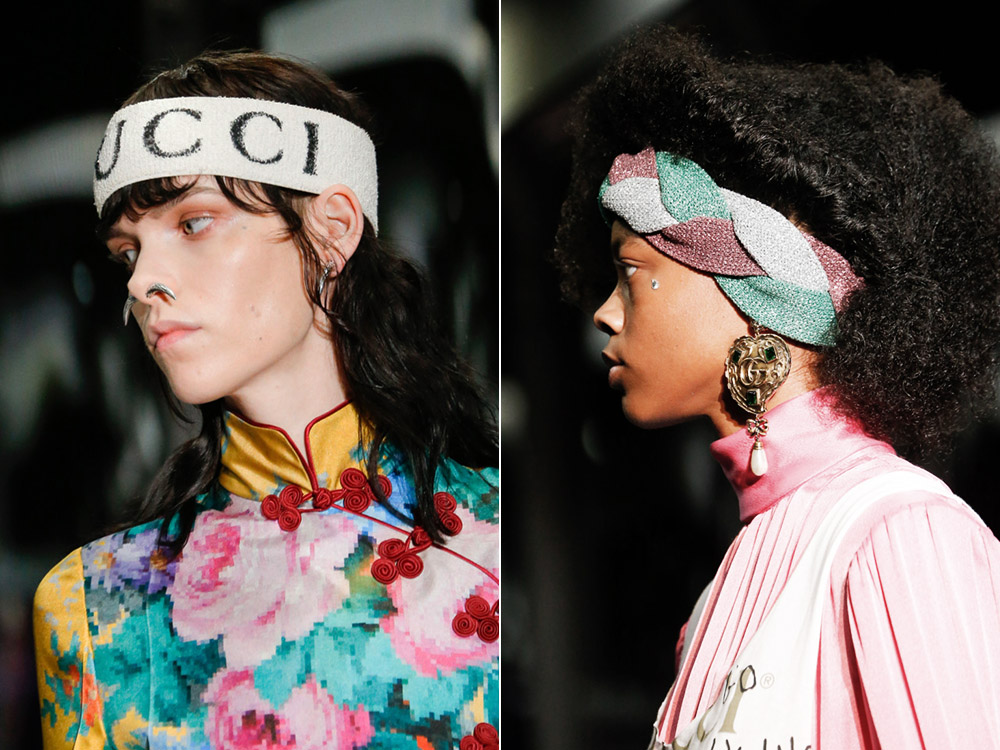 You can wear them not only while jogging, designers have demonstrated many classic and business bows with bandages.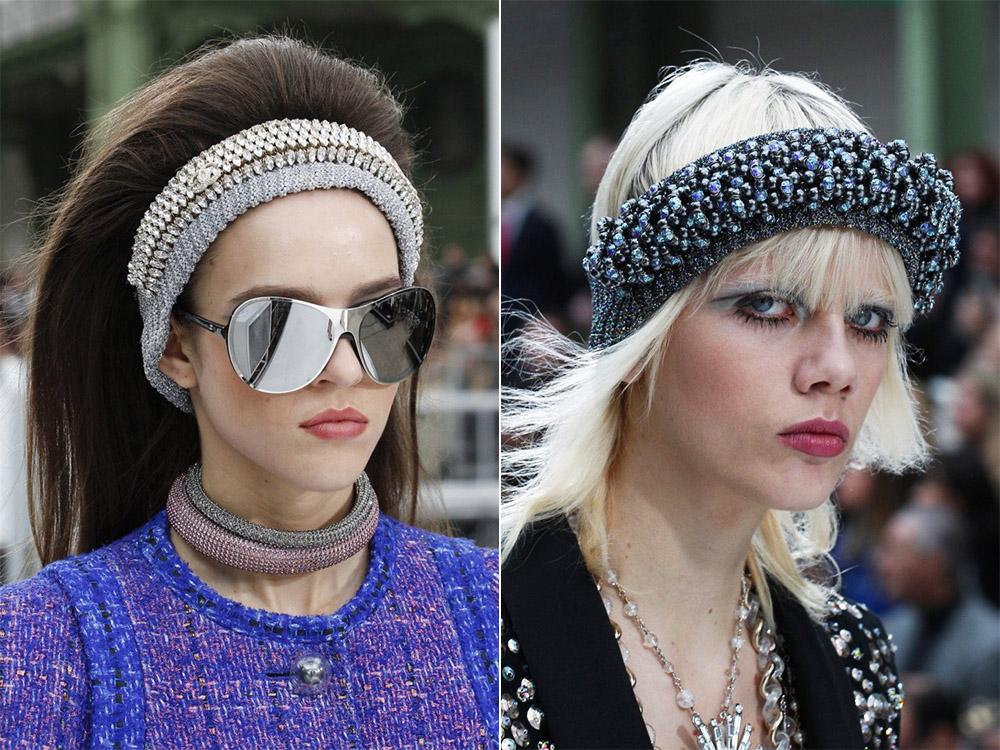 Fashionable hats and hats turned out to be stylish and varied. So both young girls and older women in the autumn-winter season 2017-2018 will be able to hide their hair from the cold without harming your image.
Be the most fashionable beauty! Good luck!
Similar articles
---